Last Updated on June 23, 2020 by Christine Kaaloa

41 THINGS TO DO IN BANGKOK (DOWNTOWN #16-41)
.
Downtown Bangkok  has cosmopolitan and urban flair with a traditional heart. The architectural design of the cityscape is a mixture of both, paint worn old and brilliantly modern.
41 Things to Do in Bangkok | Part 2: Downtown Bangkok
Catch a 4D movie at the cinemas at Siam Square, or shop for technology at MBK. From boutique hotels to megamalls with modern shopping flair, the list of things to do in downtown Bangkok is endless, so I'll show you some highlights and secret ways to make the most of your trip!
16. Fresh Markets
Exploring the markets of  Bangkok, you'll find fresh markets galore, where you can see ingredients important in Thai households and cooking.
17. Thai Massage
A definite must if you're in Thailand is to get a Thai massage.  The Thai massage is different from others and is a full body rigorous style. You'll find massage places from parlors to streets and even night markets.  Massages can start at about 150 baht/hour for a foot massage (depending upon where you go) and prices are based upon service), while a neck and shoulder massage are premium service but still cost you under $10/hour. Some massage parlors will use an acupressure method for your foot massage.   Best place to get a massage: Wat Pho. You can find a massage spot in a lot of touristy areas, like Khao San Road.
18.  Bangkok food tours
Bangkok is the foodie capital of Southeast Asia. So what better way to learn about Bangkok and Thai culture, than to take a Bangkok food tour. You'll spend the afternoon  food sampling in the foodie district of Bangrak, visiting local markets, learning about the Thai Michellin awards for food and 500 year old shop. There's a few boutique tour companies where you can sign up for a food tour. I went through Taste of Thailand.
19.  Street Food
Mouth-watering and inexpensive street food is what Bangkok is known for. It's hard to imagine the Thai even want to cook at home. My favorite spots to experience good street food is:  Saladeng BTS area, Chinatown, Bangrak, Khao San Road . Read Safety food tips for street food.
20. Yaowarat | Chinatown
Yaowarat is Bangkok's Chinatown and it's a foodie's paradise if you love Chinese food. You can explore the streets day or night and you'll find it bustling with fresh markets, wholesale products and busy workers. You'll find some street sidewalks lined with food carts peddling delicious deep fried goodies. I had sticky rice and mango, a dessert that's a national favorite.
Getting there: Take the Chao Phraya Ferry to Ratchawong Pier. Walk up Ratchawong Road to Sampeng Lane and Yaowarat Road.
21. Motorbike Taxis
For local Thai, motorbike taxis are an inexpensive and easy way to get to work or their apartment. Best for short distances and hard to reach places, rides cost according to neighborhood and distance. Some have standard rates, but the price menu is  in Thai. Short distances within the same neighborhood will likely ballpark between 10- 60 baht.
Lugging a huge backpack? Not to worry. These guys can balance both, you and your luggage for the ride
22.  Terminal 21
Terminal 21 is like you're at an airport. The signs above the escalators transport you to different destinations. There's nine floors of over 600 stores and a cineplex .
Getting there: Take the MRT (underground subway) to Sukhumvit or take the BTS Skytrain to Asok (direct access via Skywalk).
23. Central World
Central World is the largest mall in Thailand and quite possibly Asia. Stretching a few blocks long it's got over 500 stores & high-end flagship brands.  At night, walking down this street towards Pratanum district, you'll find street hawkers selling clothes and street snacks.
24. Beauty Salons & Spas
Bangkok has a competitive range of skin and beauty salons and spas, which offer skin/body care treatment from facials to skin lightening and facial hair removal. Some even offer promotional discounts. Getting a haircut at a nice salon in Bangkok is like getting it in the U.S… albeit, it will cost me around 200 baht.
25. Siam Square
Siam Square is possibly the heart of Bangkok for any traveler. It's my favorite stop. As a main transfer hub, it's a shopping and entertainment area connecting to other shopping malls via sky bridge.  At Siam Square, the air conditioning is always on high blast and there's a wealth to do in that entire area. Check out: Siam Center/Siam Discovery Center Aquarium, Madame Tussaud's Wax Museum, MBK Center, Siam Square One.  I like going toSiam Paragon, one of the largest supermarkets in Bangkok. The supermarket is located on the basement floor tucked behind the food court. This ground floor is a definite must.
26. Siam Paragon & Cineplex
Siam Paragon is one of the main shopping malls in the Siam Square area.  There's a food court, Siam Discovery Center Aquarium and a cineplex. The Thai design theaters in a world-class way and thus, Siam Paragon Cineplex is a bucket list experience.  They have IMAX, 4DX and luxury VIP options, where you can sit on anything from sofa seats to beanbags, while getting foot massage, alcohol or a buffet meal.
For more shopping tips: Bangkok Shopping Guide
27. Royal Anthem
In Thailand, there's an ongoing respect paid to the beloved King. Whenever you hear the Royal Anthem, you have to stand still. You'll often experience this in the cinema before the start of every movie. But every now and then, you'll hear it also being  played in the metro. It's surreal to see such a bustling area go quiet and still when it plays.
28. Hello Kitty Cafe
 Nestled within Siam Square One, is Hello Kitty House Bangkok, quite possibly the largest Hello Kitty Cafe I've seen yet (It's certainly larger than the one in Seoul at least). With three spacious floors of Sanrio, there's plenty of photo ops and space to throw your next party. Visit the Hello Kitty Store downstairs, where you can sift through souvenir curios. Hours: 10 a.m. to 10 p.m.
Getting There: Siam Square One (ground level), Rama I Road, Siam BTS station.
29. MBK shopping mall
If you're shopping for cheap, check out MBK (aka Mahboonkrong) shopping mall. I like to browse their cheap mobile phones and chargers section, but there's also jewelry and clothes, an arcade and theater.
Getting There: Take the BTS Skytrain to the National Stadium. You can't miss it. Stretch out on the corner of the intersection, it sprawls blocks.  It's across Bangkok Art & Culture Center.
30. Medical Tourism
Thailand is known for medical tourism and houses some state of the art medical facilities for a fraction of the cost of what you'd normally pay elsewhere.    Best of all, they make it quick and a visit to the doctor, you're in and out.
Read: Going to the hospital in Thailand
31. Dental Tourism
Bangkok has many dentists and you'll have many to choose from. Facilities can range from local to spa-like and prices are cheaper than the west.  A popular and inexpensive cosmetic procedure travelers love is teeth whitening.
32.  Seamstress and laundry services
Seamstresses and laundress are popular services for travelers, who have a load of laundry to do or some clothes for repair. They're very good. Costs by weight in kilo, but usually tends to be under $2. Note: Launderers can perform tailor services or if not, recommend you to one!
33.  Pantip Plaza
If you're looking to geek out on computers, plug adapters and techie things, then Pantip Plaza is your spot. It's an indoor IT and electronics shopping mall with five floors dedicated each to different types of electronics from computers to cellphone accessories, etc… It houses some computer and camera repair shops.
Getting there: On New Phetchaburi Road in Ratchathewi district. Take the BTS Skytrain and get off at Central World. You can take a motorbike taxi to Pantip Plaza or take a 15-20 minute walk to the end of Central World and around the corner to New Phetchaburi Road. It's across the street and a stone's throw from the Amari Watergate Hotel (read my review).
34.   The Big C
The Big C is Thailand's K-Mart or WalMart. It's one of my favorite Thai department store and I can spend hours in there exploring grocery aisles, household supplies and beauty products.
Getting There: Take the BTS Skytrain to Central World. Walk towards the end of Central World and it's across the street. Here's a map.
35. BTS Skytrain
The BTS Skytrain makes getting around Downtown Bangkok a breeze and I love it. It's clean, quick,  air conditioned, and is a great way to escape the heat.  It's also raises you up high so you can appreciate Bangkok's amazing cityscape view.
Read: 20 Ways to Get Around Thai Transportation
36. Sidewalk Shopping
The Thai love to shop, boy do they love to shop, such that you'll find food, clothes and market vendors set up on busy street sidewalks, metro stations and alleys at all hours of the day.  Fave shopping streets:Khao San Road, Central World Mall, off BTS- Sala Deng & BTS- Siam. Victory Monument
37. Victory Monument
In for a good night market? Victory Monument by day, is a busy commercial hub for transportation, where you can catch local buses and minivans which go to many parts of Bangkok like Ayutthaya, Pattaya, Kanchanaburi, Koh Samed.  But at night you'll find it a hub of shopping for working class Thais who want something affordable and cute.
Getting There: Take the Skytrain BTS to Victory Monument
38.  Boat Noodles
If you love noodles, highly recommended is Boat Noodle Alley at Victory Monument. It's tricky to find but worth the effort as you can choose the noodles you want and your broth.  The noodle bowls are small and to die for, and they cost only 12 baht. As added incentive, if eat 12 bowls, you get a free bottle of Pepsi. My favorite: Best of the Boat Noodle restaurant
39.  Khlong Saen Saeb commuter boat
During rush hour, the Khlong Saen Saeb commuter boat is  a convenient mode of transportation for shopping, sightseeing. There are temples, markets, old simple wooden houses and interesting bridges, and it is possible to walk along the banks in many places. Note: the Khlong Saen Saeb route is limited and primarily services neighborhoods, but you can still use it to get around to some sights and it shows you a different side of Bangkok..
40.   Thai Tea
Thai tea is a lightly spiced black tea flavor mixed with carnation milk for sweetness. It's poured into a cup of ice. Note: No eating or drinking on the BTS & MRT, so often vendors, will bag your drinks up or tie a plastic carrying strap on it, so you can carry it onboard as takeout.
41. Deep Fried Insects
A popular fascination with western tourists are deep fried insects . They're sold in carts wheeled around Bangkok's streets at night. Deep fried insects are popular snacks in Thailand, especially with workers from the more rural regions of the country.  Insects range from bamboo worms, wasps, grasshoppers, beetles and more.  (Watch my video; the bug cart is featured at the end).  Costs tend to be 10 baht per handful. Where you might find carts:Khaosan Road, Soi Cowboy, Khlong Toey Market.  Read more here and here.

Read :More trip ideas of things to do in Bangkok
Getting Around Downtown Bangkok
Downtown Bangkok has an abundance of ways to see Bangkok, which is why I always stay here. There are MRTsubway and BTS skytrain, allowing you to reserve taxis, tuk-tuks and bus for more harder to reach locations. The easiest way to Old Bangkok and Khao San Road is to use the Chao Phraya ferry to up to Old Bangkok. The ferry stops running at 7pm. Otherwise,you can take a taxi (read taxi scam tips here), tuk-tuk or bus to get around.
Getting to the airport is easy. Watch/read my Thailand Transportation video.
Those wanting to travel onward to other areas in Thailand and you want to book in advance, I recommend 12GoAsia (below). I've used them before and they're great for advance booking and seeing timetables. Although it is always ideal to buy your tickets in person.
Safety Tips for Solo Travelers in Bangkok
Thailand was my first "planned" solo trip. Safety, ease and convenience in getting around, eating, having a diversity of activities to do and sightsee, etc… Thailand is a perfect solo getaway. It is a highly recommended country for first time solo travelers and is one of my favorite countries.
Bangkok can be a fairly safe city for solo travelers, even at night. Downtown feels safer at night than Old Bangkok, as there's more events and street shopping activities.  However, there are always exceptions to the rule so one should always practice street smarts.
As a largely Buddhist culture, solo travelers need not worry about violent crime but look out for scams trying to trick you out of money. Be wary of taxi drivers trying to get you to pay more. Always ask for metered rides (or avoid taxis altogether!).  Avoid ping pong sex shows scams (and sex industry areas) and 'helpful locals' who tell you your hotel or an attraction is closed.
Where to Stay in Downtown Bangkok:
Accommodations in Bangkok will delight you. From downtown boutique hostels with individual power outlets and card key security to 5 star designer hotels, Bangkok will spoil you. I haven't blogged about all the places below, but I have stayed at them.
Lebua at State Tower. 5 star luxury hotel and home of the trendy Skybar. Spacious suites with jaw-dropping balcony views of Bangkok and the Chao Phraya River. Excellent breakfast buffet overlooking an infiniti pool. I spent one night here and I felt like I died and went to heaven. Nearest MRT: Saphan Taksin.
Amari Watergate Bangkok Hotel (Review). A luxury hotel in the shopping district of Pratanum, across from Central World. Thai hospitality in a corporate standard room overlooking the shopping streets of Bangkok. 8 minute walk from ChitLom Station, exit 1 for Central World.
Pullman G Hotel. 5 star boutique hotel for the designer in you. Chic, trendy, stylish rooms and lobby. A hotel any hipster will love with a gym and spa. Nearest MRT: Chong Nongsi.
Smile Society Bangkok Hostel. This hostel has a friendly heart, vegetarian cafe (limited hours) and clean, cozy dorms with a welcome lounge spot and free coffee. No elevator, so you'll have to walk up steep stairs for your room. 5 minute walk from Saladaeng MRT
Read Best Hostels in Bangkok to rest your Baht.
What to Pack to Bangkok
You can get most things in Bangkok and you'll find a lot of your travel and toiletry needs at 7Eleven. The Thai 7-Eleven stores  rock. Pharmacies are equally prolific.  Medical and Dental Tourism in Thailand  is modern, world class and inexpensive. A couple things to bring: Deet based mosquito repellent (Thailand only has regular repellent) and women should bring tampons. Tampons are available in Thailand but not common or easy to find.
Conclusion
This was a sample of all the wonderful things to do in Downtown Bangkok. What would you recommend?
Buy Bangkok Travel Secrets e-guide
Want more detail information on Bangkok travel survival tips and getting around? Buy my Bangkok Travel Secrets eguide.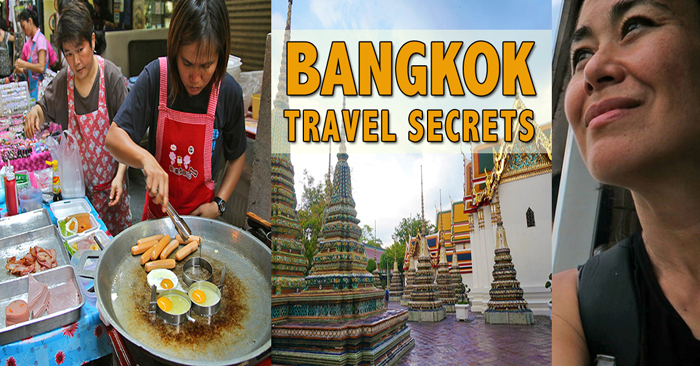 Book your Thailand bus and train tickets in advance

Best Travel Insurance for Thailand
American travelers often pay a premium on travel insurance.  World Nomads offers economic solutions for travelers who seek security and peace of mind.  It covers 150 countries. Read reasons you NEED travel insurance.
Watch Thailand Travel Guide videos for Solo Travelers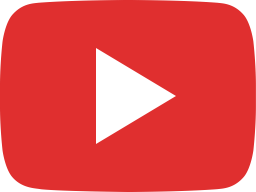 10 THINGS TO DO IN PHUKET | Phuket Travel Guide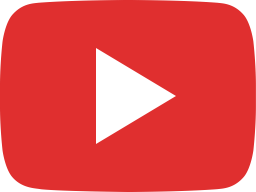 HOW TO USE BIDET SPRAYER TOILETS ( aka BUM GUNS IN THAILAND !!)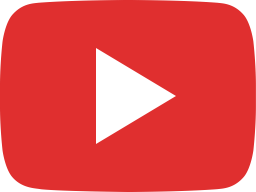 7 ELEVEN IN THAILAND | Shopping in Thailand