Last Updated on June 7, 2023 by Christine Kaaloa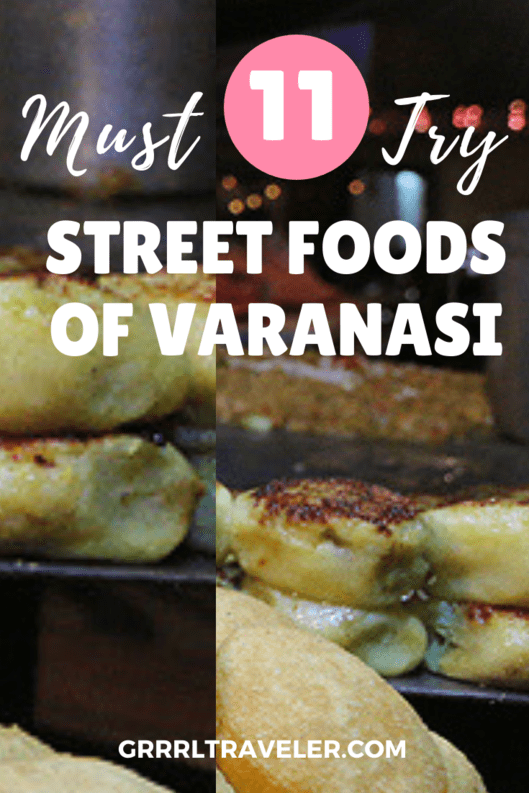 This post may contain affiliate links. Never leave home without travel insurance. Click for the best travel insurance and inexpensive insurance for COVID.
What are the must try street foods in Varanasi? Street food is not in plain sight in Varanasi as it is in Kolkata.    To find popular street  foods in Varanasi, you need to do research or hit up locals for recommendations.
This was my second trip to Varanasi (I was attending Diwali ) and I was  fortunate to stay with a local Indian family, so I had a little help for some of this list. If you're visiting Varanasi for the first time, here's a guide on the most popular Indian street food in Varanasi.
11 Must Try Street Foods in Varanasi
The beauty of India is that you will definitely find vegetarian food. India has a large population of Hindus and their diets are mostly vegetarian.Still, visiting India, I don't have to worry about the foods I ate.
1. Golgappa (aka Pani Puri)
Golgappa ( otherwise known as Pani Puri or puschka in other regions of India ) is a refreshing and super popular snack with locals.  It is a popular Indian street food all around India and Nepal. Vendors are unmistakable to miss; they cart round, dough balls of thin, crispy goodness.  The puschka or dough balls are hollow inside. The top is broken and the ball is filled with a slightly sour lime or vinegar water, mashed potatoes or chickpeas, chopped onions and other fixings. They are inexpensive and usually ordered in a bowl of several.  Eat them fast as the water will eventually make the crisp soggy. I paid 15 cents for 5 golgappas.
Tip: Always ask local Indians (usually women, children/teens or a guide) for recommendation of safe pani puri vendors, which use filtered water. It's hard to say which vendor uses filtered water because street food vendors have a small budget, but once I find myself a recommended golgappa vendor I can trust, I gorge myself on them.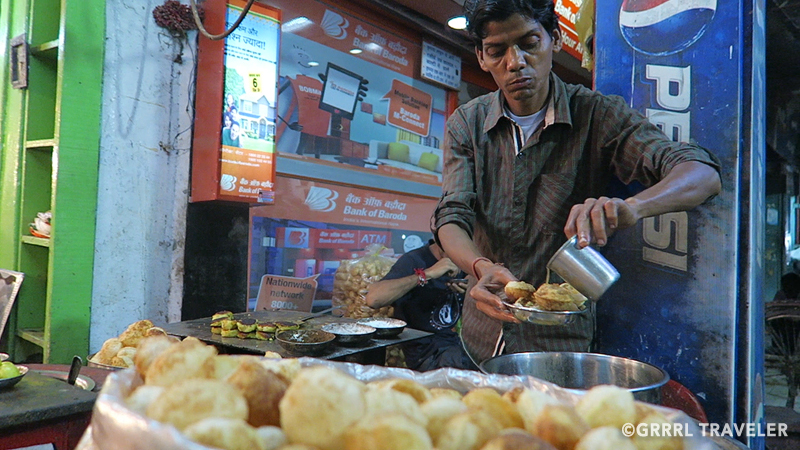 2. Barnarsi chaat
Banarsi chaat is a Varanasi street food mixture of mashed aloo (potatoes), channa (chickpeas), chopped onions, crushed puschka. The dish is served with a spoonful of a sweet/sour sauce and a yogurt dressing.  The texture is a little pastey. This was a spicy dish for me and the dahi (or yogurt) is used to cool the mouth or counteract the spice.
Local teens from an Indian family I was staying with introduced me to the vendor as one of their favorites (in flavor and food safety). The vendor is generally off to the side of Durga Mandir Temple (the side closest to Tulsi Manas Mandir).
Location: Durga Mandir Temple, 27, Durgakund Rd, Jawahar Nagar Colony, Bhelupur, Varanasi, Uttar Pradesh 221005, India
Decoding Indian chutney
One useful bit to know when diving into Indian cuisine is their occasional use of condiments or chutney sauces. Chutney can come as small as a spoonful dab or in a tiny condiment dish served with your dish. It has been a lifesaver for me when I've hit a spicy dish.   Common ones I've noticed are mint sauce (the green sauce), coconut sauce (a watery sauce of coconut milk and strained coconut), dahi  (a watery yogurt),  etc…   These mix a symphony of flavours into your meal.
Tip: For those who can't take too much heated spice, if you see dahi on your plate, you're in luck. Often these can accompany spicy dishes for the very reason that the yogurt soothes and coats the spice. It erases the heat while keeping the flavor.
3.  Aloo Tikki Chaat
Aloo Tikki Chaat is well-known in the north, where it's said to have originated. Recommended to me by one of the staff, it was the motherlode of chaat. It was a heavy, power hitter dish and very filling, with mashed aloo, chutney, onions, sev, parsley and yogurt. It's like having a Costcos' seven layer bean dip!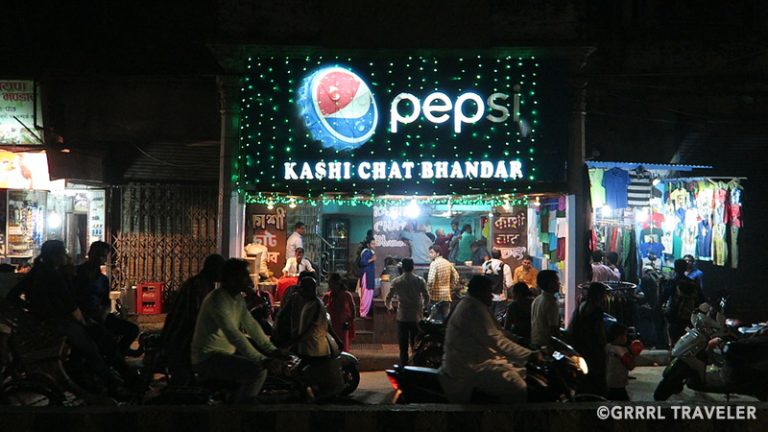 4. Dahi Puri (deep fried crisp balls with yogurt)
Dahi Puri is  like a child of Aloo Tikki Chaat (with all its fixings) and golgappa.  While golgappa is light, dahi puri is loaded with substantial ingredients of chole, channa (aka chickpeas), onions, a quantum physics of flavors sweet, sour and salty all balled into one. It was heaven in my mouth, but whoa calories on my waistline.
Location:  Kashi Chat House, D.37/49, Luxa Rd, Godowalia  | Hours: Open today · 3–10:30PM | Ph: +91 542 241 2116
5. Kachori Sabzi (deep fried puffed pastry with curry)
You can find Kachori Sabzi in other parts of India and it is popular in Varanasi too. Kachori sabzi is a deep fried puffed pastry stuffed with stuffed with spicy lentils, mung bean or a potato masala. You would eat this with a vegetable curry (aka sabzi). It's super delicious, a light snack but equally decadent. Eat enough of these and they will add to your waistline. But what I way to enjoy life!
6.  Popular Indian Sweets at Shree Rajbandhu Sweets
India has a sweet tooth and you cannot go wrong with sampling Indian sweets. You'll find sweet offerings being given to gods and also being handed out by priests, as a form of prassad or  blessing.
 Shree Rajbandhu Sweets is a well-known and favored landmark sweet shop. They have a vast selection of sweets. Tucked away in one of the side streets near Old Vishwanath Temple, it's easy to miss them. Their interior is unmistakable however; it looks like an old-fashioned ice cream parlor! Sweet, doughy ladoo balls are a popular Indian sweet, especially during celebrations. My favorite Indian sweet is barfi, a dried and sweetened milk solid.  To die for!
Recommended: Shree Rajbandhu Sweets, Kachaudi Gali, Chowk (not far from Old Vishwanath Temple) | Hours: Daily 8:20AM–11:59PM| Phone: +91 542 240 5055
Travel Tip: Buy a small box of popular Indian sweets and sample an assortment.  You'll be charged per piece, however due to the fact Indians usually order for their family as well, it's a local standard to be charged by weight.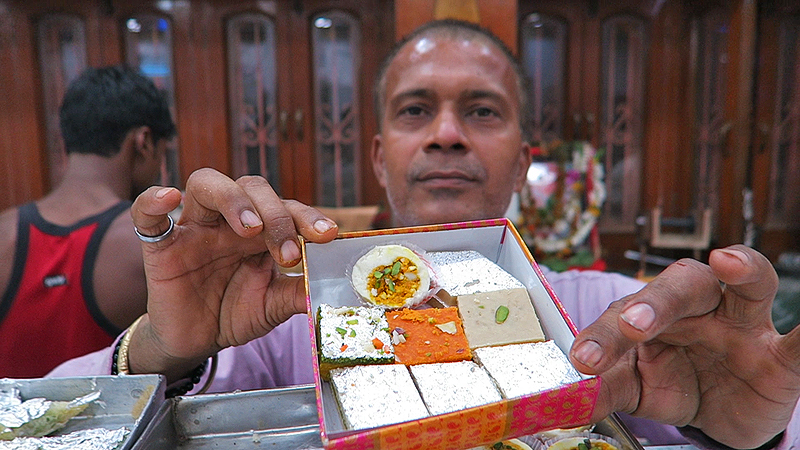 7. Jelebis (deep-fried syrup coated pretzels)
Jelebisare practically the national sweet in India. Jelebis are deep-fried pretzels drowned in syrup and a popular Indian dessert. The Varanasi version to try comes in a type of milk, so you've got the deep fried syrupy flavor with a milky cream taste.
8. Thandai
A traditional Indian drink to try in Varanasi is Thandai. Often served during Holi festival, it is made with milk, sugar, fennel seeds, saffron, almonds, cardamom,  rose petals and more. The concoction is a mouthful of spiced flavors which will make you see milk in a new dimension. Some locals might request it with bhang (Hindi: भांग), a type of intoxicant made with marajuana. I'd steer clear of it unless you have trusted friends with you.
9.
Malaiyyo
Malaiyyo is an Indian dessert I wish I tried and only learned of after I left Varanasi. It is a milky cream boiled with saffron and sugar and then served in a clay earthen pot. The clay pot is said to bring out the moisture so that the cream is fluffy.  Supposedly you can find it in the Godwalia chowk area. Check out the Malaiyyo scene in Varanasi via Indrajit lahiri's YouTube video.
;
10. Banarsi
Lassi
Certainly one of the more Instagram worthy and colorful Indian dessert drinks is Banarsi Lassi or Rabri Malai Lassi . The lassi is a preparation of  is a sweet and frothy condensed milk with spices, pomegranate seeds, cashew or pistachio nuts and served in an earthen pot. It's rather thick and is substantial enough to feel like a meal.  Recommended spot: Blue Lassi shop. They have a variety of flavors from banana to chocolate.
Read Varanasi scams:
11. Banarsi paan
Last but not least is Banarsi paan. Exploring the Varanasi ghat neighborhood, you will easily come across paan sellers in the alleys. Paan is a betel nut wrapped in betel leaves and is a chew you will see boatsmen and locals chew on, while spitting out a red stain. Usually there is a colorful assortment of spices, coconut and chutneys to give it added flavor.  A word of caution, paan is an intoxicant which can make you heady. Too much of it can lead to oral cancer.
Popular Indian Street Food in Varanasi:  What is Indian chaat?
Indian chaat is something you'll find at roadside hawker stalls or at small cafes. Chaat are little snacks, which can occasionally be as filling as a small meal. It usually holds a mixture of flavors from sweet, sour, and salty and all these flavors together feed the hunger and desire for the other.  It's an absolute must!
Indian food is masterful at blending spices in a harmonious way. Indian food is a subtle blend of spices, where seldom does one spice overpower. I'm not sure if that has to do with India's history as the origin of yoga and Ayurvedic medicine, Indian spices are commonly used in balanced blend to aid or counteract imbalances in a body. In fact, with Ayurvedic medicine, meals must contain six elements: sweet, sour, bitter, salty, astringent, pungent,  similar to the concept of chaat.
Tip:  If you're at a restaurant or cafe, you might try asking for your dish to be "without chillies" or mild spice.
What Must Try Indian Street Foods in Varanasi would you recommend?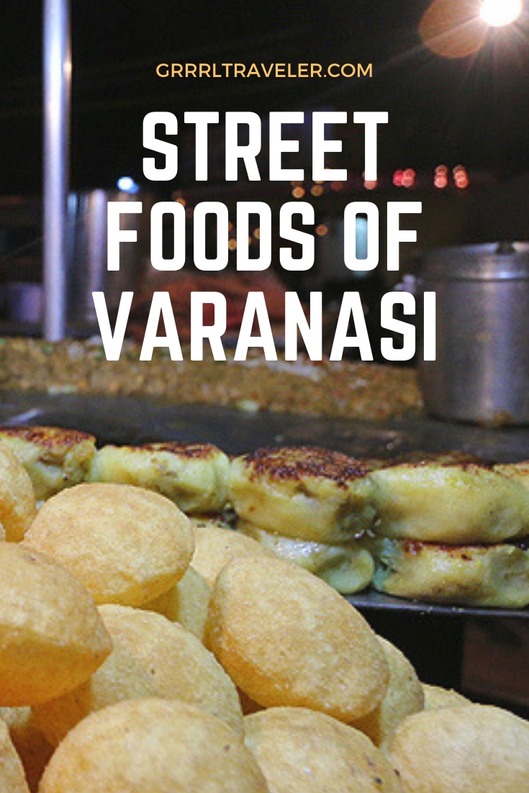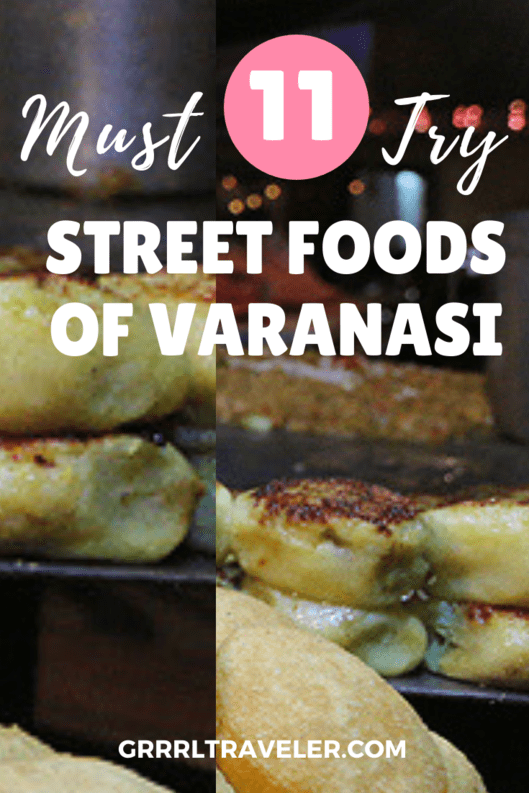 Best Travel Insurance for India
For India travel, I highly recommend travel insurance. This is the one I take on my India trips
American travelers often pay a premium on travel insurance.  World Nomads offers economic solutions for travelers who seek security and peace of mind.  It covers 150 countries.
Watch India travel guide videos for female solo travelers
GRRRLTRAVELER is a youtube channel & female solo travel blog, sharing video trip guides and female solo travel tips for trip planners who love adventure, food and culture. Watch my Italy trip guides for female solo travelers. I film all my trips alone so you can gain confidence traveling alone too. Subscribe and hit the notifications button so you get updated on my next video.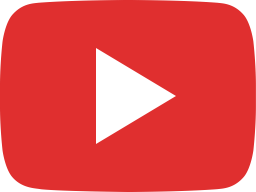 10 TOP STREET FOODS OF KOLKATA | INDIA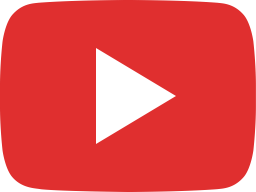 TOP 5 INDIA TRAVEL TIPS for FIRST-TIME Travelers 🇮🇳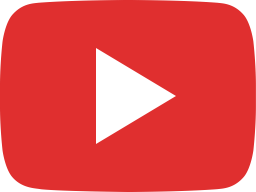 16 BEST THINGS TO DO IN KOLKATA (Calcutta) INDIA | KOLKATA TRAVEL GUIDE