Last Updated on July 13, 2023 by Christine Kaaloa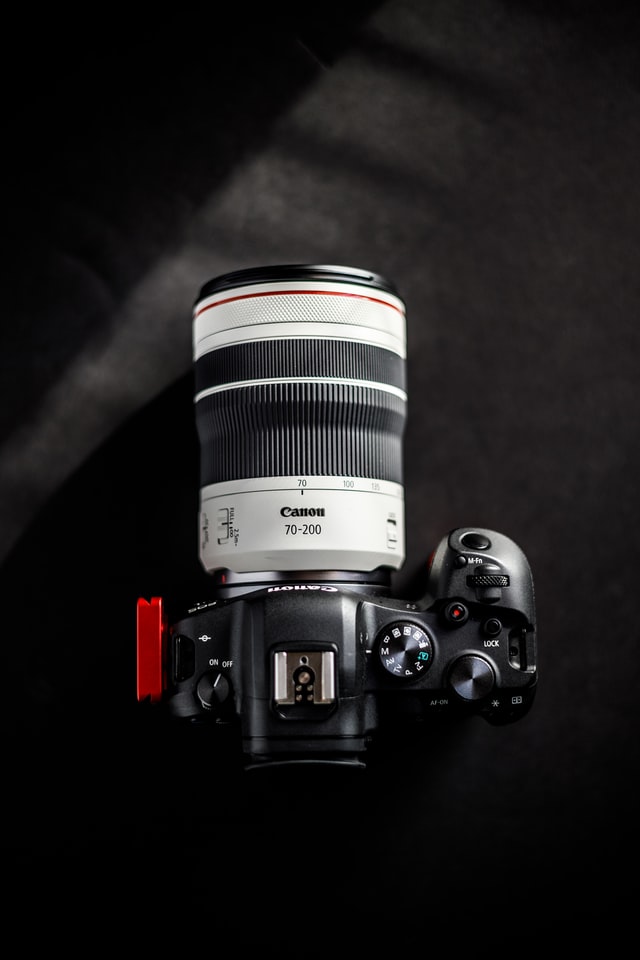 This post may contain affiliate links. Never leave home without travel insurance. Click for the best travel insurance for gear protection and best insurance for COVID. Want camera gear advice for your film trip? Book a vlogging gear advice session with me.
Wanna film your next travel adventure?  Sure you do! So i'm sharing advice on the best vlogging cameras for travel videos.
Everywhere and anyone knows how to take a selfie with a camera or mobile phone. From DSLRs , mini DSLRs to mirrorless and pocket cameras, I'll be walking you through the highlights of the nine best travel vlogging cameras.  Being a solo traveler, it's made a world of difference to me. While I'm actually not someone who likes taking selfies, I've  found ways to master it for my travel blog and videos.
However, as ubiquitous as the selfie is, photo and video technology is constantly changing and YouTube is always growing. So I actually get a lot of questions about which cameras I use for YouTube and what the best vlogging cameras for travel videos are.
Okay, I'll spill…
11 Best Vlogging Cameras for Travel Videos
Best Pocket Cameras for Travel Vlogging
This year's two top vlogging camera contenders are from Canon G7X and Sony RX100 III (and Sony RX100 IV).  Side by side the two are at a close head as both are 20Mp one inch sensor cameras, shooting HD video with similar lens range,  decent audio, wifi capability and great video quality. Both lack a hot shoe or 8mm jack for external recording.
Canon PowerShot G7X
Comparing the two, the Canon G7X
 seems to have a slightly better image quality, quicker autofocus, slightly more saturated colors and slightly better audio.   It has a touch focus screen, which I like. It has a great wide-angle and telephoto lens similar to the Sony RX100 series.
And a top outer and lens control ring can operate manual functions.
Cons : I really want to love this camera, the manual focus ring makes an audible clicking noise (unless you want to defer to up and down buttons). It also does not have manual white balance and the autofocus is said to degrade over time.
Price: $600-700
Sony RX100 III
Things I love about the Sony RX100 III
 are that the manual focus wheel changes aperture, shutter speed and focus. The manual focus ring is smooth and quiet. However, reviewers have pointed out that the autofocus is slower on the Sony and it takes a little while to find its subject. It also has a popout viewfinder for sunny days when you can't see your LCD screen and the viewing screen is flexible so you can shoot over a crowd or down low and still see what your'e shooting.
Cons :   The flip out screen isn't something you could easily flip out with your thumb. It's mechanics give it resisitance and I'm concerned that the arm it rests on could break.   The body, although metal cased seems a tad fragile. Not as fragile as my Sony NEX5T,  but that camera made me sensitive to that aspect. Also, the $800 price tag is rather expensive for a pocket camera.
 Price : $800
Sony RX100 IV
Newly out this summer is the Sony RX100 IV
and it raises the bar for pocket cameras!
The body looks similar to the RX100 III but it adds a 3 -stop ND fliter. It shoots Full HD and 4K video, with options to record at 240fps, 480fps, and 960fps. (The effect and precision is staggering- it records detail in slow motion almost perfectly) I don't know if I'd ever use this, but wouldn't it be nice to have?
Because it's just hitting the market, I don't know much more about it, but it has me very excited.  If you're considering the Sony RX100 III, then for about a $100-200 more, you can get this better upgrade.
Price: $900-1000.
Which pocket camera is best for travel vlogging?
I think it will all come down to personal choice and budget. The Sony seems like something closer to what a videographer/photographer might use with its manual capabilities.
---
Best Mirrorless camera for Travel
Today's newest technology are mirrorless cameras. These cameras allow for interchanging lenses. They are predicted to outsell DSLRs and mini-DSLRs by offering equal quality at a fraction of the size, price and weight. Not to mention, they tend to be more consumer friendly.
Check out more recommendations on best mirrorless cameras for travel
Samsung Mini NX
Today, Samsung is honing in on mirrorless camera technology and creating them with  180 degree flip out screens!  The Samsung NX Mini
 20.5MP Camera with 9mm Lens adds improved low light shooting and touch focus capabilities as well as, a ton of other bells and whistles like gesture detection. It also allows for interchangeable lens.
Cons: the lens obtrusively sticks out, making it a camera you can no longer hide in your pocket and while it's said to perform well in low-lighting, its performance is only mediocre. The colors of the Samsung are definitely darker and more vibrant, but in low-light, this will produce grain and images which are difficult to save in post production.
While I haven't tried the Samsung NX500
, it's said to record 4K , UHD, Full HD. Also, the 180 degree tilt monitor that can also tilt angle down so you can get shots over crowds while still viewing the monitor. But at $800, it makes you wonder if you just shouldn't go with a regular DSLR, where you'll have a more fixed range of lenses.
Cons:  From reviews, I've heard the quality of the 4K video isn't so good due to its compression codec. The 4K you get won't be true. Again, the audio capability on these cameras are pretty good for capturing decent sound.  Your voice might sound a little tinny, as if you're in a room but otherwise, for guerilla operations, you just need to mind your background noise and wind.
Sony NEX 5T
The Sony NEX-5T  
16 Mp Mirrorless Camera  comes with a 16-50mm Zoom Lens. It's a stiff competitor next to the Samsung NX Mini. The low light performance is slightly better than the Samsung cameras; meanwhile, the color tone is more natural. Slightly flawed, the internal mic is on the top, allowing it to pick up a lot of wind noise.  Like the Samsung cameras, the lens doesn't retract, so you'll need to buy a camera case as it will no longer be in the pocket camera range.   But the video quality is solid and the audio is decent.
Cons: Oddly, no review I've read or watched mention this but the zoom makes an audible noise, which makes recording video while zooming, a tad difficult. Another annoying factor is that there's no stealth mode for shooting photography. By this I mean, every click makes a loud, fake camera shutter sound. You can't turn it off. Also, it's easy to confuse the ON/Off button with the zoom and it has too many consumer features– if you ask me– and all the options can make it confusing to feel comfortable switching in and out of manual and auto modes.
Price: $400
Panasonic GH4
Dubbed the "videographer's dream", this Panasonic GH4
 is a 16.05 MP camera that shoots  4K and  4K QFHD video with simultaneous photo capture.  It records up to  29 min 59 seconds and sports quick autofocus, zebras and focus peaking.  You can buy an Interface unit, which is offered separately and this allows you external recording capabilities.  It's got port for XLR cables and allows you to monitor your audio.  This is very similar to the notion of getting an XLR add-on Beachtek adapter for DSLRs
.
Cons:  It's an expensive investment.
Price: $1700  body only| $2000 with interface unit.
Which mirrorless camera is best for travel vlogging?
I've had a chance to quickly try the Samsung out and while it offers a wider angle lens and it's colors are more saturated with the blacks more on the velvety side, the ISO isn't very strong in low light situations and you'll find noise and crouching of blacks.
---
Best DSLRs for Travel
Both are WiFi enabled., offer a range of manual controls for the intermediate to advanced photographers to control look and style.  They're durable, a tad bulky and come from a steady lineage of lens that will be around for a while.  DSLRs are here to stay.  I can't see them phasing out too seen.  But DSLRs are almost always an investment and most DSLR users are wed to either Canon or Nikon.  I am a Canon user, so most of my information will be towards the Canon brand.
Canon D Series (Canon DSLR)
Canon D series camera has a remarkable line of cameras with a 180 degree swivel LCD screens that's touch sensitive.With the Canon 70D 20Mp DSLR camera  the touch focus viewfinder is to die for. Rather than turning the lens to do a rack focus, you can simply trace your finger from background to foreground to change the focus.   While there are many differences between the two cameras, I'll be brief and to the point. The deciding factors that may influence your purchase is that the 70D is significantly heavier, more expensive ($1200 for the body alone vs. $800 for a camera with kit lens), has more pixels to it's image, stronger focusing features, a WiFi enabled and can shoot at a quicker speed.
Cons:  The on-camera mic is not so great.  If you're shooting someone speaking, you will additionally need to buy a Rode VideoMic Shotgun Microphone
 or Zoom audio recorder
 for better sound quality.
Price:  $1099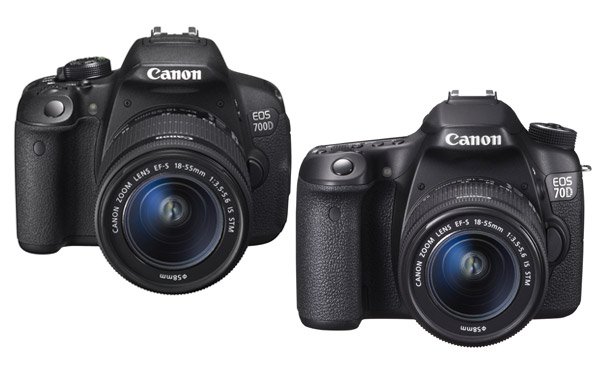 Nikon D5500
In many ways, the Nikon D5500  24.2 Mp DSLR camera outperforms its contender, the Canon. It has a built in GPS, has better color and ISO and performs better in low light. It also has longer battery life and more pixels.
Cons:  No touch focus viewfinder. Canon will always have a slightly higher reputation in DSLR photography as the professional's choice, at least in video production.
Price:  Under $900
---
Best Mini DSLRs for Travel
If you still want the DSLR manual capabilities and feel, but you don't like the weight, size and prices of its parents, the mini DSLRs will offer a comparable choice.
Canon Rebel Series
Canon Rebel Series cameras are cameras I'd recommend to a photographer who is just starting out and uncertain about if they want to get a DSLR. The Rebel is a fantastic starter DSLR camera. However, that does not mean that the Rebel is only for beginners. It certainly has just as many manual settings as its DSLR brother!
The Rebel series cameras come with a touch focus viewfinder like its father the Canon DSLR series.  It's got similar capabilities, whether it has lower pixel quality is always contestable in side-by-side comparisons. While some features are tweaked to make the DSLR series seem more advanced, the main contrasting feature is the size and weight. Canon Rebel series camera fit snuggly in your hand.  Men with large hands might feel a little oafish holding the camera, but if you want to go lightweight and affordable, without losing quality, the Rebel Series is perfect.
Nikon D5300
Nikon D5300  has got a similar sensor as the Canon Rebel t5i but has more pixels and performs better in low-light situations.
---
Best Action & Water Sport Cameras for Travel
GoPros have been the one-hit wonder for the past few years. It doesn't take any photography skills other than pointing the camera in the direction of your shot and pushing record.  It also catches wide-angle images and is decent in low-lighting, which is great for landscape and underwater shots.
GoPro Hero Black
With the earlier models, if you didn't buy an LCD back you'd have to guage what was in your shot or sync it with bluetooth on your iPhone. Today, the Go Pro Hero 4+ Black
 shoots 4K and comes with an LCD back for viewing your image. If there were any Go Pro that I'd buy, it would be this, simply for its attachable viewfinder.  While its not got a 180 degree swivel screen, it catches enough wide angle images that you could easily trust you'll be in frame.
The fact that these GoPros can shoot in virtually any type of weather, is tiny enough to be mounted almost anywhere and can shoot underwater, makes it a good camera to invest in and have around.  You're probably wondering why I don't have one yet…
Downside: You're dependent upon very specific GoPro accessories and what you'll need to equip yourself with, whether a selfie stick, underwater housing, floatie, etc…  will all add up. They're not versatile to sharing camera equipment fit for common cameras.  Also, audio recording isn't the best quality.
Update:  GoPro Hero 5
is a stronger version and more economical as the LCD screen is built in and the entire camera is waterproof.  That's a huge savings in additional accessories! I sat on the fence with GoPro for a while because I don't do much action filming but I put the money down for this one and bought it.
What would you add to this list of 11 best vlogging cameras for travel videos?