Last Updated on August 30, 2023 by Christine Kaaloa
Epic Northern Pakistan Group Adventure 2023
Experience Heaven on Earth
Note: Read thoroughly and if you're interested fill out my linked Guest Interest Form as a precursor to booking.  
Trip Overview
Trip Date:  September 14 – 28, 2023 
Arrive on Sept 14th.
Our adventure officially begins on Sept 15.
Arrive:  Islamabad International Airport, Pakistan
Depart: Lahore, Allama Iqbal International Airport, Pakistan
Route: Islamabad – Rawalpindi- Chilas – Gilgit Baltistan/Hunza regions  – Lahore
Hotels: Double occupancy.  Single rooms available at a single supplement.
Highlights: A great balance of everything you want in an adventure! Epic natural landscapes, urban city highlights, food explorations, off-the-beaten path villages & light hikes!
*Our adventure operator is a licensed female-owned sustainable & responsible tour operator in Pakistan, whose focus is female safety & empowerment.
** Last minute booking guests are responsible for securing their Pakistan tourist visa before the trip's start date. Expect 1-4 days for your Letter of Interest after submitting your information and passport.
I'm on a quest to experience the most incredible Heaven on Earth experience.. will you join me?
It has been one of my dreams to visit Pakistan and to experience it's heavenly beauty, unique culture and delicious food.
Pakistan has been quietly growing in the adventure travel scene. In fact, tourism in Pakistan has risen 317% since 2016, putting it on the cusp as being one of the next big destination. With stunningly pristine nature, epic mountains,  and the contagious warmth and hospitality of Pakistani people… I'd like to travel there before tourism changes it !
This Epic Northern Pakistan Adventure is a bespoke adventure for the adventure-minded traveler, who thrives off urban culture, off-the-beaten-path village explorations and local interactions, food adventures and …a bit of culture shock (culture shock is so necessary for a fun adventure!).
You'll experience popular Pakistan city highlights, from Islamabad's modern culture and mosques, Rawalpindi's ancient ruins and chaotic vibe to Lahore's Old City and mouthwatering foodie streets.
Imagine walking up to a giant glacier, visiting a 1000 year old working village or witnessing remote landscapes you'll be dying to write home about. We will escape into the nature of northern Pakistan and its most jaw-dropping landscapes you've ever seen in mountain peaks, pristine and lush valleys, rustic villages where life is simpler and ancient forts.
Pakistan is a largely male hierarchical society, so I'm thrilled that our trip will be giving opportunity to female businesses and marginalized communities.  We will have a minimal negative impact on the natural environment, while endorsing sustainable programs. Our female tour leader and local guides will show us how to navigate Pakistani local customs and decode their environments through their personal stories.
Filmed for YouTube and our memories
I will attempt to document parts of this adventure for YouTube. You will gain insight into my work as a solo traveler, travel vlogger and blogger.
Day 0: Pre-adventure Arrival Day in Islamabad (Sept 14)
As it's recommended to come one day in advance, we have a complementary pre-trip hotel stay in Islamabad for guests to recover from jetlag and acclimatize (we'll be traveling into the northern regions which will be of higher altitude).
We will be providing airport transfers on this day as the adventure begins tomorrow. Most flights will commonly arrive in the middle of the night or early morning.
Not to worry, I'll set up a Whatsapp group for folks to connect in advance! Oooh, this is so exciting.
🧘‍♂️Inclusions: Islamabad Airport pickups. Hotel checkin 2p
Note: No meals covered.

Day 1: Official Welcome Islamabad!
Welcome to Islamabad, the City of Peace! After your breakfast, we'll head out for a tour of the city, visiting famous sights such as Pakistan monument and Faisal Mosque- the largest mosque of Pakistan!
As the capital of Pakistan, Islamabad has a more modern and posh sensibilities. We'll explore open markets to feel the invigorating buzz of the city and visit open markets, where you'll have time to shop for local clothes, such as the Salwar Kameez, a long pants and long shirt worn by both Pakistani women and men.
At night we'll meet for our welcome dinner at one of the poshest restaurants in Islamabad, known for its aerial view of Islamabad city and its high quality cuisine.
This is a special evening as you'll meet your entire travel crew, host and tour manager for the next 14 days.
🧘‍♂️Inclusions: All main meals, city tour + welcome dinner at Monal restaurant
Day 2 : Rawalpindi
Rise and shine, we're off to Rawalpindi, a hustling bustling market full of colors and and beautiful traditional architecture. A sister city to Islamabad, Rawalpindi appeals to the budget-minded vs Islamabad's posh tastes.
We'll visit their UNESCO World heritage site. It is one of the country's largest Buddhist sites.
We'll weave through the market streets, visiting makeshift food stalls and sampling street foods that will ignite your tastebuds!
🧘‍♂️Inclusions: All main meals, city highlights, admission fees, food tour
Day 3: Chilas
Buckle up, we're departing early morning in our private bus (or coaster). This is going to be a long driving day. The Karakoram Highway is one of the highest paved roads in the world and passes through the Karakoram mountain range. It is sometimes referred to as the Eighth Wonder of the World.
We'll take breaks along the way for a picnic lunch, photos and chai.
The road is bumpy and winding. If you have back problems or other issues with transportation, keep this in mind..
Note: Route may change according to weather conditions.
🧘‍♂️Inclusions: All main meals, picnic lunch and chai
Day 4:  Drive to Gulmit via Nanga Parbat views
Today we set off to Gulmit. It's another driving day but not to worry,  there's striking viewpoints we want to stop for along the way, such as Nanga Parbat and Rakaposhi view points, and a junction spot where we can witness the world's three highest mountain ranges.
Nanga Parbat (nicknamed 'Killer mountain') is the 2nd highest mountain in Pakistan after K2.
Finally we arrive in Gulmit village in heavenly Hunza Valley (the start of our next adventure of seeking out Heaven on Earth!). We'll have a hearty meal and tuck in for the evening.
🧘‍♂️ Inclusions: All main meals.
Day 5 :  Gulmit village
Gulmit is a picturesque village surrounded by mountains and glaciers, where we'll visit its oldest house and a carpet-weaving center run by the local women out of a traditional home. You'll get to stretch your legs with a hike up to a Fort for an incredible view! Then take a relaxing stroll back through lovely village
🧘‍♂️Inclusions: All main meals, guided village exploration, community visit + guided hike 
Day 6 : Aliabad, Hussaini bridge, Borith Lake & Passu glacier
Today we'll make up for our long drives with some hiking. We'll visit Hussaini suspension bridge, described by some as the most dangerous bridge in the world.
We will hike to the peaceful Borith Lake and then to the magnificent Passu glacier (yes, we finally get to see a glacier up close!).
We'll arrive at Passu village, surrounded by farm fields, fruit trees and the majestic Passu Cones. We will taste the regional specialities in this area.
In the evening, we'll relax to a traditional musical performance to experience the local arts and culture.
We'll return to our hotel base in Aliabad.
🧘‍♂️Inclusions: All main meals, regional sightseeing, guided trekking, food tasting, evening performance.
Day 7:  Attabad Lake, Ganish Village
Attabad lake is s a popular lake renowned in Pakistan for its insanely aqua waters!
We'll do a walking tour of the ancient Ganish village. Over 1000 years old, this small working community was the first settlement on the Silk Road. We'll visit the earliest forms of petroglyphs in the Hunza area and end the day with a visit to  Karimabad market.
🧘‍♂️Inclusions: All main meals, regional sightseeing, guided village tour, market visit
Day 8:  Hopar Glacier & Valley
Hopar Valley is known to be one of the most beautiful and lush landscapes of Gilgit- Baltistan.
We'll take a day trip to the beautiful Hopar Valley, Hopar Glacier and explore the culture of this remote village.
🧘‍♂️Inclusions: All main meals, Hopar Valley day trip
Day 9:  Karimabad, Eagle's Nest
We will visit the capital of Hunza district, Karimabad, a cute cobblestone street town with conveniences and souvenirs for travelers.
We'll visit Baltit and Altit forts have stood well preserved in the region for over 700 years and then, we'll head to the town for exploration. We'll  lunch at a cafe run by local women's empowerment organization and end our day at Duiker  (aka Eagle's Nest) for a magnificent sunset view of the surrounding mountains.
🧘‍♂️Inclusions: All main meals, fort fees, lunch at female run cafe=
Day 10: Naran (or Beshan) to Lahore
Sadly, our romance of the mountain peaks and glaciers has to come to an end!
Much like the drive up north, our drive down south will be long. However, it's a more scenic drive with a smoother road. Ready those road trip games, load up those music playlists and Pakistani snacks, we're hitting the road.
Drive to Naran or Besham, depending upon weather
🧘‍♂️Inclusion: All main meals
Day 11:  Naran (or Beshan) to Lahore
We're half way there and this still the adventure and reality of traveling Pakistan! We depart in the morning.
This is your last stop to pick up snacks and souvenirs before we get to the big city. We will keep making stops along the way to break up the journey, so we don't go stir-crazy.
🧘‍♂️Inclusion: All main meals
Day 12:   Lahore
Today we explore the City of Gardens, Lahore! It's a city with gorgeous architecture dating back to Mughal, Sikh and British times.  We'll spend the day touring city highlights, such as the famous walled city and more! We'll weave and dodge through market streets to experience the buzz of Lahori life. Being that Lahore is known as a foodie capital of Pakistan, we'll round off our sightseeing with a Lahore culinary tour that has us tasting delicious Lahore foods! Yum!
🧘‍♂️Inclusion: All main meals, admission fees, city highlights & food tour.
Day 13:  Lahore
Continuing on our exploration of Lahore, we'll head out on foot to see more of Lahore culture and highlights such as Jahangir's tomb and Shalimar Gardens.
.
After a tasty Lahore lunch, we take a trip to  the India-Pakistan border to watch the Wagah Border Ceremony.  This involves a lot of bizarre pomp and pageantry and cheering crowds. Both sides put on quite a peculiar show!
In the evening, we'll say our farewells over a delicious family dinner with a view of Badshahi Mosque on Lahore's most famous food street.
🧘‍♂️Inclusion: All main meals, city tour, admission fees, Wagah event tickets +  Farewell dinner
Day 14:  Lahore (Sept 28 Departure)
Time flies so fast when you're having fun! It's time to say goodbye to your travel family. But in travel we don't say goodbye– just see you later!
Airport drop-offs to Allama Iqbal Airport, Lahore.
🧘‍♂️Inclusions: Breakfast,  Lahore Airport drop-off
Optional Add-on: Take a private car service to Islamabad airport.
This is a map of our route. Disregard the hours indicated. I plotted the map on Google and screenshot it.
If photos are not loading, see the slide show at the top!
Inclusions
Letter of Invitation for your Pakistan tourist visa
Airport pickup from Islamabad Airport on Sept 14
Airport drop-off at Lahore Airport
Complementary pre-trip hotel check in on Sept 14, 2023 (meals are not covered)
Double Occupancy Accommodation
Private coaster/van and Jeep (if needed) with experienced driver
Translators for all jurisdictions
All Main Meals + welcome dinner at Monal restaurant + Farewell dinner + breakfast on final departure day
Any entrance fees, UNESCO site and attraction fees, and cultural event fees
Guided city, village and food tours
Tolls and Pakistani taxes (on food, hotels, etc…)
Basic first aid
Whatsapp Group to connect with your travel family pre/during the trip
*Possible* pre-trip group Zoom meeting to answer questions (depends upon Christine's travel schedule)
*Exclusions
International flights to / from Pakistan
Visa fees

 Pakistan Departure tax is 2,800 Pakistan Rupees (approx. USD 20). You will need cash for this.

Travel Insurance (medical aid, and helicopter rescue coverage)

Travel vaccinations and/or COVID tests

Processing fees of credit/debit cards, overseas bank transfers, or other third-party platforms.
Porters for carrying personal equipment
Tips and gratuities for guides, tour manager, driver
*To save us from stress: We may discuss the possibility of a tipping kitty where everyone puts in the same amount and the tour manager disperses it amongst everyone
Snacks and extra bottles of water while trekking and traveling
Hotel room service or extra snacks/amenities/laundry
 Alcohol
Souvenirs & personal shopping expenses
Any services not mentioned in the plan
Airport drop-off at Islamabad
Extra hotel nights
Things to Know about this Pakistan Adventure
PAWSitive Impact Promise
If we meet our guest minimum of eight people, we will donate $2.00 a day – for each guest- to a local street animal rescue organization in Pakistan, ACF animal rescue. They rescue street dogs, donkeys and animals from sickness, injury, hit-n-run, mistreatment and cruelty cases while educating the public. In Pakistan, animals -strays or domestic- can be seen as cruel sport to kill or maim. $2.00 a day isn't much but with enough travelers and days, it adds up and it makes a difference to rescue organizations!
Adventure Style & Pace:
We are traveling at a relaxed pace.  This trip is a balanced blend of cultural, city and off-the-beaten path villages and nature exploration. You will explore the diverse and priceless gems of Pakistan's beauty and culture.  We have fun and sustainable activities in the schedule and enough leisure time for you to explore on your own. 
All levels of trekking experience okay. The hikes we'll do are not considered strenuous or extreme; but it is best to be in good health as we will be in higher altitudes. You should be able to walk rocky paths for a couple of hours (with breaks of course!)
Are you a good fit for this adventure?
Traveling Pakistan is not going to be every traveler's cup of tea. While it may excite travelers who have been to India, Nepal or Vietnam, it may challenge your comfort zone if you've never traveled to a developing country.
If you've not experienced a developing country, do not despair. This is about having an "adventure-ready and open mindset".  If you can embrace that flexibility then this trip will accelerate your growth as an adventure traveler. You'll experience the thrill of Pakistan culture shock in a protective, nurturing setting. You will have myself, our travel family, our female tour leader and guides.
✅ You understand you are in a developing country and infrastructure is not like home.
✅ This is an easy-going and open-minded group trip and we are there to have cultural experiences, make friends and have fun!
✅ This trip embraces a "spirit of adventure".   You know that travel and weather can be unpredictable. Sometimes plans must change accordingly.  Safety is our priority.
✅ You know that hot water may not always available, as some areas we visit have electrical blackouts. Some remote locations will lack mobile and land WiFi.
✅ Our hotel bathrooms are mostly western with the occasional pour-flush toilet.  However, on our road trip and rest stops you are likely to experience the squat toilet, as it may be encountered in older places. (My Squat Toilet Tips for ladies here and here). 
✅ We will be visiting places as high as 3600 meters above sea level. This has a potential to cause altitude sickness (AMS) , despite your fitness level.
✅ You know food isn't always prepared in the most hygienic manner, so we'll not drink tap water and getting sick is a possibility. 
✅ You're aware Pakistan is a strong patriarchal culture and women must dress modestly but may still get stares.  (this was my initial culture shock with India)
Who would not be a good fit
This is not for travelers, who needs a "white glove" or 4-5 star experience.  This is not a budget backpacking trip either! 
We won't be staying at hostels, camping and doing things on the cheap. We will be staying at good hotels for the area we are in. We'll be spending 14 days together,  so i'm looking for a flexible mindset that's going to allow everyone in our group to enjoy themselves.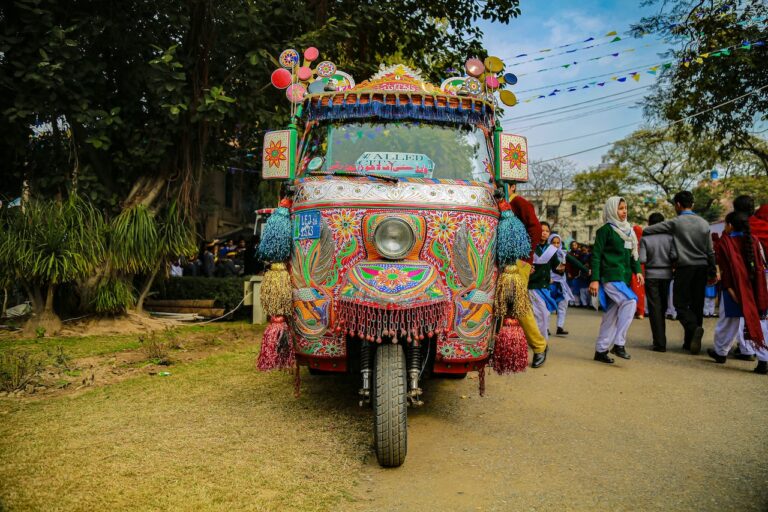 How to join this adventure trip
I'd love to have you on this adventure, but I want to ensure you are a good fit for this trip.
Click on the button below and fill out the form to let me know a little about you.
Trip price
$2880
$280 OFF for next TWO signups (Use code: GRRR )
Frequently Asked Questions
Are these tours for solo travelers only?
The tours are open to soloists, friends and couples. Just let us know if you would like to room together.
How large is this group?
12 pax is my target max.
Do I book my own flights?
Yes. You must book your flights To and From the start and end of the tour. You can come as early or leave as late as you please at your own expense.  I like to compare prices between Google Flights and Skyscanner (here are my booking tips).
What are the Covid restrictions in Pakistan?
For the safety and easy passage of all, all guests on this trip are required to be Covid vaccinated and will be asked to provide proof of vaccination.
Currently: Anyone arriving to Pakistan will be required to present a negative PCR test, no older than 72 hours. Fully vaccinated arrivals are exempt.
What if I cannot travel because of COVID restrictions?
Once the deposit is paid, the trip is non-refundable if there is no cancellation/postponement due to force majeur or the trip not making it's minimum pax requirements.  This is why all guests are required to purchase trip insurance so that in the case of unforeseen circumstances, you are able to recover money.
What type of hotels are we staying in?
All rooms are based on double occupancy. If you'd like a room to yourself, one can be provided with a single supplement fee.
We're staying in proper hotels, with one being a resort inn.  I've been told by the operator that these picks are of the best in the location (especially regarding remote areas) and they accommodate western travelers. I feel it's similar to a slightly older India and I've had to go a bit off customer ratings & reviews. Our accommodations are 3*-4* hotels by Pakistan standards. Remote locations will be rustic or basic and be subject to power cuts and as a result, lack of hot water and WiFi.  We will occasionally encounter a pour water to flush toilet- a standard for regions/countries where pipes are old and there is not a strong tourist infrastructure. Traveling north, we will not require air conditioning as the temperature drops in those environments.
Hotels are subject to change. If that happens, one of equal or better standard will be given.  But I still would like to get as many folks on board early so we can secure our hotel spots.  You will get full details when we are close to a greenlit trip and upon final payment.
I reserved my spot on your trip. Should I book my flight now?
I'm excited to have you on my tour! But for this adventure to be guaranteed, it needs to meet a minimum of eight people to run.  Once that is cleared, you'll be notified ASAP that it is okay to book your trip.
Can I have my own room?
The tour price is based on double occupancy. I will pair you with another guest of the same sex. If you need a room to yourself, we have a single room supplement option for an extra fee.
If you are traveling with a friend, partner or a family member, let me know upon booking so I can pair you together.
While every effort is made to confirm the accommodation mentioned in the itinerary, we reserve the right to change accommodation to an equal or better standard with no additional cost to you.
Is Pakistan safe?
Whenever in doubt it is advised to always check your government website to read the latest news or travel warnings on Pakistan and research the etiquette of the culture. Media around Pakistan will not be favorable as it borders countries where there is high tension. We will not be traveling to zones of conflict.   However, please do your own research in Pakistan travel groups to feel out your comfort level.
Pakistan may feel intimidating to women as like India there is a large population of men and it has similar cases of sexual harassment, although the community bears down on transgressors.  We will be traveling in an organized group led by a licensed female tour operator business focused on responsible/sustainable tourism, who has quality and female safety in mind. If you encounter anything, you must tell our tour leader immediately.  I believe our female local experts are the best to show us how to navigate this beautiful but complex and misunderstood country.
Above all, travel is unpredictable. Any trip has potential to go awry, as we are at the mercy of flight cancellations, weather, traffic, festival season, COVID, other people, etc… This is why travel insurance is mandatory.
Is there a waitlist?
If a tour is sold out, we have a wait list.  If a traveler does not pay for their spot within 120 days of the tour start date, the spot will be released to the waitlist.
Do I need to get trip insurance?
1000% Yes! Without it, you cannot join this adventure. Your trip insurance must cover all the trip dates and you will be asked to show proof and your policy number.
Your insurance policy must cover Pakistan. If you're uncertain, then ask your insurance provider.
I recommend you get trip insurance that covers trip/ flight cancellations, delays, medical and emergency coverage, as well as quarantine/cancellation in the case of COVID. While Pakistan has medical facilities comparable to the west, we will be in remote areas for part of the time. You may want to make sure your insurance covers things like medivac.
You are welcome to use your preferred travel insurance company if it covers Pakistan. Most credit card travel insurance policies, tend to be basic, so you will need to call and ask your credit card company about their policy.
You can also use this recommended trip insurance finder tool  to do your own policy comparison according to your budget.  I use World Nomads for all my international trips which entail adventure activities. They cover adventure activities and destinations that many other trip insurances do not.
Will there be downtime on this tour?
Yes. We will be traveling at a relaxed pace. I am purposely not be trying to fill the itinerary, so you have time for your own explorations. But we will have local tour manager and guide for you to consult for leisure recommendations.
Do I need a Pakistan Tourist Visa?
Yes. Our local operator will supply you with a Letter of Invitation so you can apply for your Pakistan Tourist Visa. It will be issued to you once the trip is greenlit and only after your final payment is made. It is recommended to apply for the visa 3 months in advance.
This is why your final payment is due 120 days before the trip's start date. We need to issue you this ASAP so you have time to apply for it.
Can I stay in Pakistan longer (after the tour or arrive earlier)?
Absolutely.  Our local operator can book pre and post trip hotel options and airport transportation back to Islamabad Airport, for an extra fee.
Is my deposit non-refundable?
The deposit to reserve your spot is $600.
Your deposit is refundable for the first 30 days. After that, it is non-refundable.
There is nothing I want more than to provide you with a memorable trip experience. The reason tour deposit is nonrefundable is that the moment you book a spot, there are expenses that go into holding your spot: from payment processing fees, securing our rates with local vendors & hotels, administrative fees and more.   I'd like to keep running these adventures and make them high-quality and enjoyable experiences for all, so I appreciate your understanding  and respect of my strict policies.
*The initial deposit are refundable – minus processing fees– if we do not make our minimum to operate.  Please read my T&Cs .
How to make payments?
Payments are split into two installments: a deposit to reserve your spot and a final payment for the balance. You may pay partial payment with your deposit if you wish. Remainder balance is due 120 days before the tour starts. Failure to meet that deadline may see your place on the trip cancelled.
You may pay by bank transfer  (no fees) or credit card (fees will apply).
If you need to pay by payment plan, let me know.
Once your final balance payment is received you will receive a detailed itinerary of the trip itinerary and operator.
When will we be notified if the adventure will go through?
I'll notify all guests approximately 90 days before the tour date, as we'll need that time allowance for securing our Letters of Invitation.
Special diets
Although some dishes in Pakistan are similar to Indian food, Pakistan is a meat loving country.  Vegan is not a concept here.  There may be  spots where special diet travelers may feel their options are basic and bland compared to their carnivorous counterparts.
Please let me know of any special dietary restrictions at booking. Our tour manager and local experts will be informed and this will help them find suitable restaurants and/or substitutes when ordering.
How are we making a positive impact through this trip?
We will be partnering with a female run tour business -who co-founded Root Network and strives towards initiatives in responsible tourism, sustainability, and empowerment in women's and marginalized communities. (More details about our partner in the booking itinerary). Our trip will be female led by our tour manager and female guides where available.
I believe opportunity is empowerment and we may have family members, friends and female guides in training as our local experts, whom under the wing of our tour manager.  This will offer us authentic insight as we see travel through their experiences. We will also be visiting a couple of female run businesses that support women's empowerment.
Additionally, I have a PAWSitive Impact Promise where I will be making a donation in the name of each guest to a street animal rescue organization in Pakistan.
What if I need to cancel my booking?
Please read our Terms & Conditions in full.
What if I signed up for the waitlist? When will I know if I'm in?
By the 60 day mark (before our trip's start date) we'll have a good idea of how many spots are available. For waitlist signups, we do not offer payment plans.
As you are being issued a last-minute spot on the trip, you must be able to pay the trip payment in full and you are fully responsible for making sure you get your tourist visa before the start of the trip.
More Trip Questions?
Feel free to contact me via the Contact Form or ask them on the signup form.
* Cannot make these dates but like this itinerary? We can modify this for a private tour or your group.
Email me at trips~at~grrrltraveler.com
A Word about this Adventure from your Host
I'm excited to share this Pakistan group adventure with you! We are going to have an incredible and memorable time and I cannot wait to meet you.
It has been one of my dreams to visit Pakistan and to experience it's heavenly beauty and delicious food.
Pakistan has been quietly growing in the adventure travel scene. In fact, tourism in Pakistan has risen 317% since 2016, putting it on the cusp as being one of the next big destination. With stunningly pristine nature, epic mountains,  and the contagious warmth and hospitality of Pakistani people… I'd like to travel there before the western tourist crowd hits !
This is a bespoke adventure trip through a responsible and sustainable Pakistan tour operator and female-owned business. (More details upon final booking.) Pakistan is a largely male hierarchical society, so I'm thrilled that our adventure will be giving opportunity to empower female businesses and remote communities.  We will have a minimal negative impact on the natural environment, while endorsing sustainable programs. We will be guided to be respectful of local customs and supportive of local economies.
This adventure trip will be filmed to the best of my ability for YouTube, so you'll see behind the scenes of how I work.
Who am I:  Between the curious Hawaii girl next door and solo female travel YouTuber, Christine of GRRRLTRAVELER takes you inside the "adventure of solo travel," food, and culture, one destination at a time. Join me as I show you how to survive travel by going local and creating a memorable and exciting adventure!
Pakistan Photo credits:
All photos sourced via Pexels, Pixabay and Creative Commons Wiki license
Gilgit meadows, Aakash Ashraf
The Danyore Suspension Bridge in Gilgit-Baltisan,  Adnan Temur
Shahir Amid
Attabad lake gilgit baltistan, Yaqs Muheza
Suspension bridge in Gilgit,  Shaharyar Afzal
Karimabad, Irfan Baigkuz
Faisal Mosque, Islamabad,  My Dogar
Badshahi Mosque, Lahore,  Aitizaz Naqvi
Pakistan tricycle tuk tuk, Photomandi
Hunza River, Rizwan Saeed
Killer Mountain by Muhammad Ashar at Creative Commons Wiki license
CC license: https://creativecommons.org/licenses/by-sa/3.0/deed.en