Last Updated on June 7, 2023 by Christine Kaaloa
How to Choose a School for Yoga Teacher Certification in India | Getting my 200-hour Yoga TTC
Yoga can impact people's' lives in a powerful way! It can awaken meaningful connections within the bodies, uplift spirit, increase flexibility, strengthen health, relieve stress, and offer a new outlook on life. It's only natural that some yogis feel inspired to study yoga in India, while propelling forward to becoming a yoga teacher.But India has a gazillion yoga schools, accredited and reputable and how to choose a school for yoga teacher certification in India?
When I first discovered yoga, I was an artist, an ex-athlete and dancer. My body was always a powerful tool of self-expression. I was drawn to meditation, butoh dance, reiki and energy healing. All these inspirations took root in my practice.  Yoga became my prayer.  But I bounced between yoga studios frustratedly searching for a studio philosophy that clicked with the studio membership costs I paid ( I was just out of college and struggling to make rent!). I didn't want my yogic practice to be dependent upon the right teacher or my income. I needed my practice to travel with me.
Ten years later, I was ready to level up my yoga practice and travel to India. I wanted to experience yoga in India.
Want to be a yoga teacher?
Did you know that according to the Yoga Journal, by 2008, yoga in the U.S. has been a $6 billion a year industry?
Before going into what yoga is and what it is not (and their eastern vs western differences), let's start with wanting to be a yoga teacher. The United States have awesome yoga gurus with exciting brand styles : David Life and Shannon Gannon, John Friend (until his 2011 scandal), Baron Baptiste
, Bikram Choudhury,
 the famed list goes on… Many yoga gurus had yoga training in India to inspire their core practices, understand the principles of what they practice and likely, to be more authentic and aligned with its origin. But while these schools have popularized their style for westerners, and their teacher certification programs can occasionally be tagged with pretentious costs. My favorite western guru school cost close to a semester of college (and that price tag didn't even include a pillow… it didn't include a dorm)!
Afterall, many will say that being a yoga teacher is not a widely lucrative field.  But it is a highly competitive field and it does not always offer a strong salary. According to Lisa Wells's article, So, You Want to Be a Yoga Teacher, working at a gym or studio as a yoga teacher, you're often paid by the hour and your pay can start as low as $15 an hour … which is barely the cost of lunch and bus fare!
If yoga is spiritual, why does it cost as much as an MBA in the west?  
Why get a yoga teacher training certificate?
Basically, anyone who is passion about teaching yoga can teach but yoga teacher training (aka Yoga teacher training certification or YTTC) is about getting certification to formally teach yoga in studios or schools where a yoga teacher certificate is required. Not all studios require certification and some are particular about requiring it only from their brand. But if you'd like to feel easy shopping yourself around, certification helps.  Certification means you've gone through a standard schooling of 200 hours. Course prerequisites vary but usually there is a
Why get a yoga teacher training in India ?
• Practicing yoga in India or getting your yoga teacher certification in India is significantly cheaper than it is in the west.
• You can learn the core principles and ideas that traditional yoga was founded upon and practiced in India for ages.
• The sights, sounds, scents and experiences in India will shape your understanding of yoga is practiced in India.
• Studying yoga in India looks great on a resume!
As much as I loved my Jivamukti NYC yoga studio, I could not afford its expensive training programs.  So I visited smaller studios, with 'softer' practices and  less expensive teaching programs. But  I didn't align with those methods of practice. Disillusioned, I put my certification aspirations on hold.
The choice to take my yoga teacher certification in India wasn't obvious, until I lived in Asia. Before that, the notion of flying to India alone for schooling would've seemed scary; but having been an English teacher in Korea for a year and exploring neighboring countries on my vacation breaks, traveling India alone for three months felt manageable.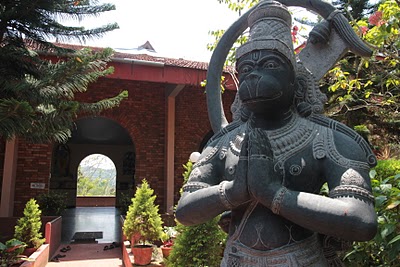 How much does yoga teacher training cost in India?
In western countries, the cost of yoga teacher training ranges from $2,000 to $5,000. That does not always include accommodations. In India however, you can find programs starting as low as $999. Staggering difference, right?
How to Choose a School for Yoga Teacher Certification in India
1.  Want to be a yoga teacher?
One of the fundamental questions to ask is:
•  Is your desire to teach yoga and enhance your self-practice?
•  Or are you just looking to experience yoga in India?
A certification program in India still costs a sizable investment of time and money and the training is different.
If you're seeking yoga experience, it's best to take classes or intensive workshops at an ashram or an all-inclusive retreat. This will give you time and freedom to deepen your love for yoga, grow your practice in the environment and explore the insights your body feeds you.
A teacher's program  is not a place for exploration. The moment you step on the training mat, it's to learn the sequences you'll be teaching. Your day is crammed with learning spiritual texts,  anatomy, chanting, sitting in meditation and doing practicums. A teacher certification program doesn't allow much freedom outside its curriculum (click here for curriculum). …There are times,  it doesn't even allows you to enjoy yoga!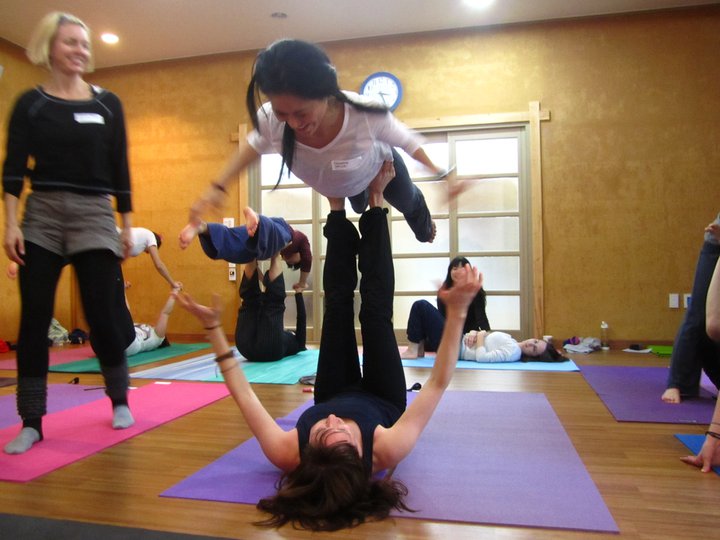 2. What does Yoga Alliance mean and do I need a RYT certificate to teach yoga? 
Yoga Alliance is a non profit organization and an internationally recognized standard for yoga teacher professionals. In order to join , you must meet the Yoga Alliance's 200 or 500 hour course curriculums for teacher certification, pay registration fee and annual dues.  After completing those pre-requisites you are eligible to register with the Yoga Alliance as a Registered Yoga Teachers and you get to place that(RYT®)symbol to place next to your name.
But the Yoga Alliance is not a union. It sets the basic standards for yoga teacher requirements and helps to promote them, but it doesn't give you a job.
Here is a list of Yoga Alliance accredited schools in India.
Here's a list of more yoga teacher training schools and yoga retreats around the world.
But do you need to be registered with the Yoga Aliiance to teach yoga around the world?  No.
3.  Does your India certification allow you to teach anywhere? 
If teaching yoga is your passion, you will always have many available options to do that across the globe, registered or unregistered. But it all depends upon where you intend to teach. If your India school is Yoga Alliance certified, then after meeting the Yoga Alliance prerequisites, you can join and teach in most studios.  If your India is not Yoga Alliance certified, then you'll need to look at studios where Yoga Alliance certification is not mandatory.
Many westerners, who hope to teach at a yoga studio or gym back home however, choose to take their training from a Yoga Alliance registered school. The organization sets the basic standard for teacher training hours and some western employers in the yoga community recognize that as a advantage.
But Yoga Alliance schools aren't always the hard and fast rule.  A good friend of mine is a successful yoga instructor at Ayurvedic Yoga in Daegu, South Korea. She got certified directly from that studio and it was not accredited by the Yoga Alliance, but it has a very good teacher training course. She's been happily employed there for over five years!
4 . What are cons of yoga teacher training in India?
To be fair,  although your training and practice will be cultivated spiritually and culturally in India, there are four possible reasons why western training may have an advantage:
•  You want to learn one of the western brands
Jivamukti, Anusara, Bikram, Power Yoga, … Core energy power whatever…
Sometimes we love our western boutique brands and our favorite teachers. Wearing our Lulu Lemon tights spread on our gummy Mandala mat it's like belonging to member's only club! Getting certified from India doesn't mean you can't continue your 500 hour learning elsewhere or that you can't pack on extra certs from other schools. Specializing in a few different modalities only enhances your teaching tools.
Here's a directory of yoga teacher training certification courses around the world.
•  You don't want to deal with travel risks of India  (i.e. injury, accidents, sickness, sexual harassment)
Valid concerns. There are many things to know before traveling to India.
Here's some issues I've already written about:
•  You  want to get a job in a western studio.
Many yoga studios  in the west make it a common practice of hiring teachers from their own teacher training programs. But there's always exceptions, such as a newly opened studio or creating classes in the park.
•  You want to do a trial yoga class to see if you like the school's method or training.
As you can't see what your school in India is like, get to know them online, research their teacher's credits, check their reviews, etc…you'll have to do your homework online. Know what you want to get out of your program (i.e. you want to focus on spirituality or more physical aspects, etc…), contact graduates of the program… See #7.
.
5. What are requirements for a teacher training course?
Requirements vary according to school. Some yoga teacher training schools request you have your yoga practice for a couple of years, before enrolling. Other schools are flexible on the matter, requiring that you're fit enough to keep up with classes.
I would recommend a level of fitness and good health.  If you're looking at a month intensive course, expect the  program to be intense and rigorous. My certification program had us do up to two physical yoga sessions a day, for about six days a week with practicums and studying in between. It felt like a cram session. At least half of the class got injured or sick in some way- due either, to fatigue or sketchy dietary errors.  It is wise to be prepared for those types of workout demands.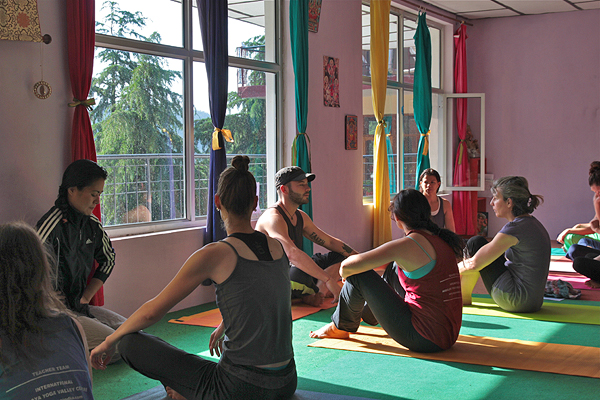 In front of class, we are taking turns leading a class session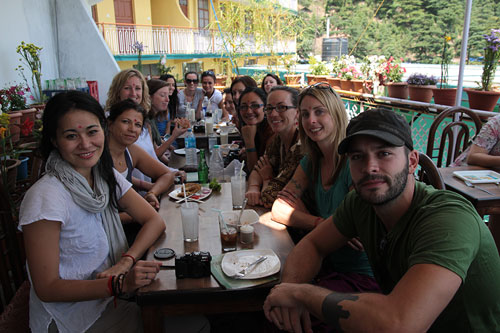 6. How to choose the right yoga teacher training in India

A yoga mat is a one-size-fits-all. A teacher or school isn't always like that.
Many people always ask me what school I went to (Himalaya Yoga Valley). But why?  Finding your yoga school is like finding your guru. Unless you're aspiring to yoga for the same reasons and goals as me, then my guru may not fit you. Not to mention, I too, had picked my school sight unseen and with less online reviews than what is available today.  Here's a short story:
Just before going to Dharamsala for training, I learned some friends were getting certified at Sivananda, a world-reknown school. The luxury of the Sivananda campus, made me want to die with envy, "Why didn't I choose to get my training here?" I thought .  Beautiful campus, vegetarian meals, dorm housing, uniforms, in-house Ayurvedic doctors… everything was included. Except one thing– I wasn't a fan of Sivananda yoga method ! Boom- that's huge. The ashram had everything, but the most essential component for me.
If you're willing to invest the money into being a teacher, seek out the school that resonates best with your aim.   Contact graduates or the school with questions to see if the school and its teachers uphold the values you aspire to.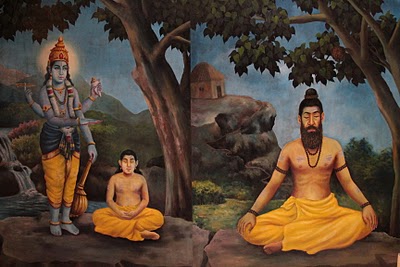 7. Guidelines : How to find the best yoga schools in India?
We gravitate towards things we want to learn, a philosophy we believe in, and a practice which will compliment and nurture our lifestyle goals. There are many yoga teacher training schools in India and undoubtedly, you may have trepidations about what you can't see.
Here's some guidelines to help your decision.
•  Where are the best yoga schools in India? 
The two main hotspots for yoga in India will be Rishikesh and Goa, but you'll find schools anywhere in India and some hold their programs in alternate locations. If you have a specific guru, you can check their school location. For instance,  Pattabi Jois' Yoga Institute has long been Mysore. Rishikesh has a lot of yoga schools, is located in the hills and is one of the top pilgrimmage spots in India next to Varanasi. Goa is a sprawling beach town with a strong hippie vibe; you'll find a lot of expats and tourists.
• Where can you see yourself living in India for a month?
My environment was my first priority. Where ever I did my yoga, I wanted to be settled in a lush and peaceful environment. Someplace tranquil and calming and not tooting with car horns.  Afterall, I had to live there for a month! I didn't want to be too remote or rural; I wanted my environment to help balance what I would be learning inside but have access to fun activities and restaurants.   As I had an interest in experiencing Tibetan Buddhism, it narrowed down my choices.  Dharamsala was where I wanted to be. The Home of the Dalai Lama (and Karmapa) with mountain ranges and scenic beauty. My only task was to find a teacher in that area.
•  What is your ideal yoga style?
 You want to teach the style you practice, so seek out the schools which teach those styles.  Bikram, Sivananda, Hatha, Ashtanga, the list can go on… In the west, there are so many new fusion styles popping up, with different modern philosophies, such that some yoga enthusiasts may have to think twice about which branch their modern yoga comes from. In India, you'll learn more of the traditional yogas, which are at the heart and foundation of the new ones.  Not necessarily the sweat and calorie burning but the honest yoga that was originally practiced by yogis.
•  What are your goals and what do you hope to gain from your program?
While there's a standard curriculum all Yoga Alliance schools meet, each school concentrates on /offers different electives. If there's extra focus you want towards a specific subject, seek out the school which offers that extra attention where you'd like it. (i.e. Do you want to learn more philosophy or  how to integrate it as a business?)
•  Can you manage the schedule, homework and time frame?
My training was a month-long intensive and a little over 200 hours, so we had very little downtime. We had 1.5 days of rest. There was yoga practice twice a day and when we weren't in class, we were studying.
•  Who are your instructors and what is their background experience?
Find teachers you admire or whose training, discipline and lineage you respect.
•  What is your yoga TTC ideal class size?
Do you want a big name school with a large social class or a lesser known school with more intimate one-on-one training? When I was at Sivananda ashram, there were over 100 ashram guests, such that they had to split classes into many groups, so each could have their own teacher. Fortunately it was not a yoga teach training.
My yoga TTC ideal class size was under 15 people for more one-on-one attention, especially if I'm looking for my practice to get tweaked. It also depends upon how many teacher assistants will be supporting class.
.
•  Do you agree with the yoga school philosophy?
Does the school care about the student's growth and health or are they concerned with making money?  Unfortunately, there's no way of knowing a school's true philosophy or how they'll handle issues with your health, until you're in the program.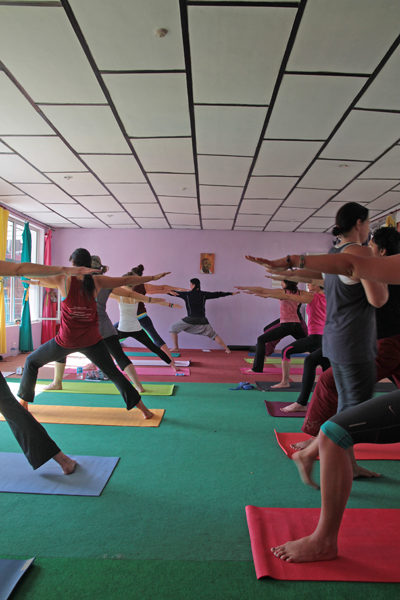 8. Can you handle your yoga book load?
I wanted to get a head start on my studies (highly recommended) but I had to deal with two things: I was living in South Korea and my only access to the recommended reading list (books like Autobiography of a Yogi)  was the U.S./Amazon.com. Some of the inventory is limited as very few vendors ship to Korea.
The real problem was I was traveling in India for a month before my program. I didn't want my backpack to become a library. Instead, I found some e-book versions to download to study while on my travels and then bought the hard-copied versions in India. Ask your school if those books are available at or near the school. I bought my books in a bookstore in Goa, but Mcleodganj (the location of my program) had a bookstore also!

What yoga in India is …and what it is not. (Eastern vs. Western Yoga)
Wait- stop the presses! Before you go further, here's some insight- the definition of yoga in India different from what we see in the West. Very different. The following posts may change your definition:
What is studying yoga like in India?

Best Travel Insurance for Yoga in India
My yoga school made travel insurance compulsory. For good reason. Yoga enthusiasts get hurt and the training program is like training for a mini yoga olympics. The worst case in our program was that one of the students broke her toe and had to go to the hospital. But several others were getting anything from pulled muscles, back spasms, … I got sick, we were all dropping like flies.
Although there are good doctors and hospitals in the big cities, you might not always have access to them. Also, traveling in India has its obvious risks–  standards and regulations are different from the U.S., so safety precautions and measures aren't always perfect. I went with World Nomads to cover my entire trip and it was the cheapest I found.
Dealing with Yoga Injury & Getting Sick in India
Don't freak out. It happens and you will deal with it when that time comes.  The level of sick might depend on how lax you were with your food safety. I got sick (off of a street samosa-yeah there were flies but it was a samosa! My stomach knew the culprit as soon as I burped it up! )  I also got injured during my program.  Injury happens in these yoga programs- a lot of fellow students got injured. The courses are intensive; you're hitting your mat up to three times a day for a couple of hours. Indian teachers aren't always as sensitive to physical injury as western practitioners are. It taught me that as westerners, we are a whimpy lot. Life in India has no excuses~ you meet the rigors and demands of the day without complaint and keep going. Do rickshaw wallas complain- oh my legs hurt? Nope, they keep pedalling.
In Mcleodganj I had direct access to one local hospital, a couple of doctors and many street pharmacies.  Ask if there is access to doctors, hospitals and pharmacies near your school. If your school is in a remote area, ask if the program has an in-house doctor and  provides meals or safe drinking water. Many cities have hospitals and pharmacies are fairly ubiquitous- if you forgot your Cipro, they'd likely have it.
How to Pack for your Trip to India
India can be a  challenging and complex country but also very rewarding once you feel like you've prepared for it.
All-Inclusive Programs: How to find the best yoga teacher training in India ?
I get it , you want to experience India but without all the do-it-yourself worry. Did you find the right teacher? Are there Yoga Alliance programs in India? Will your training be eligible for registry with Yoga Alliance as Registered Yoga Teachers (RYT®)? Want to know up front that you'll get decent accommodations,  reducing your chances of getting sick or injured abroad? How about safely prepared vegetarian meals, clean drinking water, maybe airport pickup and don't want to have to find your own meals on the streets?  There are yoga teacher training programs in India (or around the world) with great reviews: Check here.
Satisfied with your yoga school?
Yes and no.
No guru is a saint and likewise, no school is perfect. There will be hits and misses along the way. Can you handle Yoga in India? (oh, it's very different from U.S. understandings; be prepared!). Not only will you meet the challenges of learning in a foreign environment and mastering an intensive school load, but you'll be learning a different type of yoga that not all western schools prepare you for.
But as I've said, the opportunity to learn yoga in India is rich experience; it's highly doubtful you'll regret it!
Om Namah Shivaya.
Note: This article contains affiliate links . This in no way impacts my opinions as I try to keep things fair and informed to help you make the best choices.
Related articles
Planning your First Trip to India
How to Apply for your India visa 
Things to Know before you Go to India
Dealing with Touts, Scams
Essential Travel Tips for India (You Should Watch This!)
Looking for travel insurance?
American travelers often pay a premium on travel insurance.  World Nomads offers economic solutions for travelers who seek security and peace of mind.  It covers 150 countries.