Last Updated on September 8, 2022 by Christine Kaaloa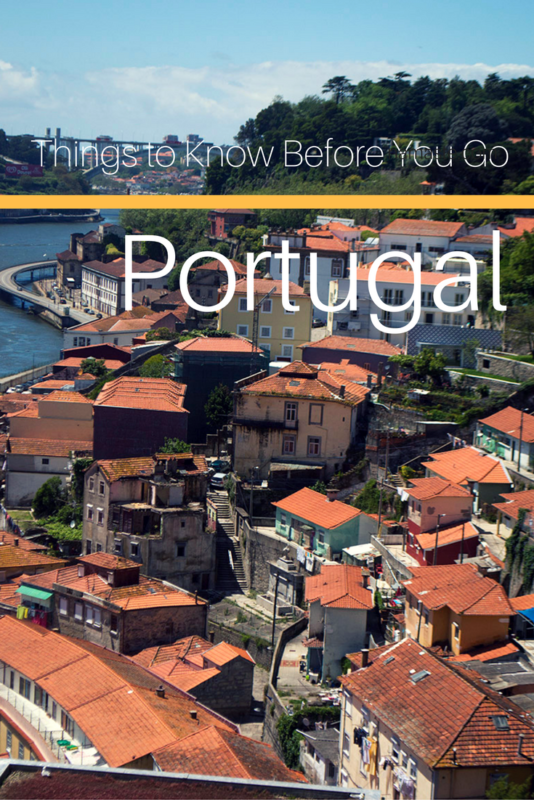 This expert traveler guest post is penned by travel blogger, Rachel Lowe of SneakerTravelTips.
Though Portugal is often overshadowed by its larger Western European neighbors, it's quickly gaining international attention as a world-class travel destination. With breathtaking palaces, pristine coasts, and a vibrant history, Portugal greets visitors with low prices and a friendliness unmatched by more renowned European countries. In order to make the most of your time in this small but diverse nation, below are practical things to know before you go to Portugal.
Things to Know Before you Go to Portugal
1.     Portugal is the cheapest country to visit in the region
Unfortunately, Portugal's economy is in trouble. While new leadership brings new hope to the locals with whom I talked, jobs for skilled young people are few and far between. This translates to a lower cost of living and cheaper prices for travelers. It's easy to eat a smaller meal or snack for 2-5 euros, and it's rare to find a place charging more than 10-15 euros for a dinner entrée, even at upscale eateries. What's more, renting a private apartment in central Lisbon can be achieved for less than 50 USD for two people.
2.     You will break a sweat while exploring
With few exceptions, exploring areas by foot is the best (and only) way to truly experience Portuguese culture. Many city attractions are close to one another, and the winding cobblestone streets provide plenty of entertainment and fodder for the imagination. However, be prepared to climb one steep hill after the next regardless of whether you're in Porto, Coimbra, or Lisbon. Some sidewalks can be made from stone that turns slippery when wet. Practical footwear is a must.
Check out Porto's pub scene or visit Douro Valley and its wine tastings.
3.     Avoid renting a car for most major destinations
Cars will be an unnecessary burden in most popular tourist draws. Those visitors unaccustomed to driving the incredibly narrow, bumpy roads typical of Western European cities may find themselves mentally (and physically) rattled, especially considering the swarms of pedestrians.
Lisbon is the epicenter from which many regional trains branch out, making it affordable and stress-free to access popular destinations like Sintra, Porto, Aviero, Evora, and more. Buses regularly transport travelers to-and-from prevalent beachside communities, such as Lagos and Faro.
In my opinion, the one region in which a car would have been practical was the Algarve. During my time in Lagos, the beach and accompanying shops were a short walk from our accommodations. However, to truly experience the Algarve countryside, a car is necessary.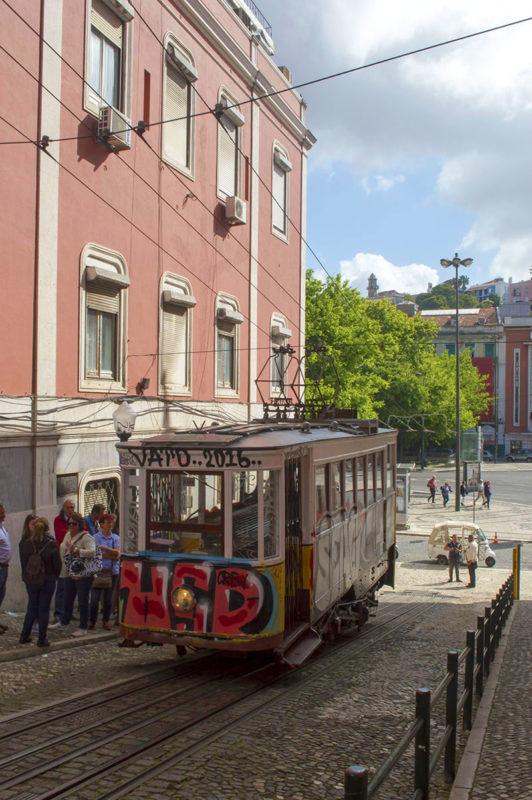 4. Algarve's countryside is as beautiful as its renowned waters
When individuals imagine visiting Portugal's southern coasts, they imagine themselves lounging on sandy beaches, exploring the iconic grottos that rise out of the blue waters, or partying on a boat. However, travelers should venture beyond the beaches to explore the picturesque Algarve countryside. Beautifully rugged, empty, and ripe for exploring, rocky coasts combine with soft grasses and warm winds for a memorable experience.
Tip: Take a Benagil Caves and Boat Tour
As I did not rent a car during my time in Portugal, I went on a private excursion with Backyard Tours. Our guides weren't cheap, but they granted us the pleasure of driving off-road towards rural hidden gems, and it was wonderful knowing that we didn't have to stress over the condition of the car.
Looking for things to do? Hop aboard a tour of Algarve's villages and products or experience a winery tour in the town of Silves
Planning to walk the Camino de Santiago, check here.
5.  Skip Fado Venues that Serve Dinner
Fado is to Portugal what rock and roll is to America. It's iconic, unique, and expressive of Portugal's colorful history and culture. Live performances will not be hard to find. However, heed a piece of advice that locals consistently provided to me: AVOID Fado halls that serve dinner.
The purpose of such venues is to showcase Fado musicians, so serving delicious meals is a secondary concern.  These uninspired meals are often overpriced. There are bound to be exceptions to these general statements but, I recommend you simply attend a Fado show that does not serve dinner, like the Fado ao Centro in Coimbra.
6.   Unless You Want a Private Tour, Opt for Free or Cheap Tours
 I started off my first day in Lisbon with a free 'Chill Out' walking tour of Alfama, the city's oldest district. Despite the empty price tag, our guide was charismatic, knowledgeable, and just as good as anyone I would pay money to follow around for a few hours (please note that such guides work for tips). Similarly, I had a wonderful tour of the Palace of the Dukes of Braganza in Guimarães. A woman dressed in traditional garb led me about the building while telling fascinating (sometimes risqué) tales of the occupants. The cost for that was less than 5 euros.
Conversely, I went on a pricier group tour to Evora and found myself strapped with an earnest but poorly prepared guide, who was soft-spoken and dull. What's more, the group consistently had to walk at the pace of the slowest individuals. Considering that Portugal seems to be especially popular amongst senior citizens, it is highly likely that a handful of older adults will be present on whichever larger group tour you may choose.
Instead, try a day tour to Evora and the Megaliths from LIsbon or take an inexpensive Lisbon bus tour.
In short, Portugal is a destination that is best absorbed and explored at your own pace. To spend significant amounts of money to be tethered to a crowd is a waste.
7.   Bring a flashlight!
Almost every AirBNB in which I resided was part of an apartment building with incredibly dim hallways. Groping about the dark (especially if hampered with your luggage) can be unpleasant and potentially dangerous. Therefore, be smarter than I was and pack a small flashlight to utilize during such occasions.
8.  It will be challenging to maintain a vegetarian diet, and nearly impossible to spontaneously eat out while vegan.
As a pescatarian, my willingness to eat fish made it easy to dine out in this seafood-loving country. However, people with more restrictive diets may become frustrated with the lack of options. For starters, all of the salads I ordered were quite minimalistic. While dishes like omelets, cheese platters, and pizzas make appearances on menus, vegans will be faced with a significant drought of choices outside of metropolitan cities, like Lisbon and Porto. I suggest vegans research vegetarian eateries near the attractions they wish to visit.
Vegans can find salvation in the iconic caldo verde ( Portugese vegetable soup ) served in traditional Portuguese restaurants. Common ingredients include olive oil, potatoes, cabbage, kale, and onion. Vegetarians should ask if the soups have meat before ordering it because some restaurants add chorizo (pork sausage) for flavor. Vegan rice-based dishes may be offered as well. Buffets are semi-popular in Portugal, and vegans can expect at least two or three items offered that cater to their needs.
Tip: Regardless of whether you're a meat-eater or otherwise, stop by a local market to pick up food for a picnic.  You can load up on delicious olive assortments, bread, fruits, and more.
Read  21 Tips for Vegetarian Travelers
9.  Finding English speakers won't be difficult, and Spanish may work in a pinch.
I found more English speakers in Portugal than anywhere else on my travels through Europe. This is due to the generous amount they learn in schools, as well as their elevated exposure to British and American culture.
Additionally, Spanish and Portuguese share enough similarities that Spanish and Portuguese speakers will be able to grasp the gist of what one another are saying. However, generally speaking, the Portuguese are not the biggest fans of Spain and may not respond positively to you test-driving what you learned in your high school Spanish classes. Therefore, stick to speaking English whenever possible.
10.   Cork products and decorative tiles make for great souvenirs.
Portugal yields roughly half the world's commercial cork, so it's no wonder that this country has mastered this surprisingly diverse material. Especially prevalent in destinations like Evora, cork is frequently fashioned into jewelry, wallets, shoes, umbrellas, handbags, and more. Travelers will appreciate that any cork goods are both, light and durable.
Equally iconic of Portugal are the decorative tiles found in museums, train stations, churches, and more. There are various stylistic options available, from religious designs to modern aesthetics. Traveling with the tiles was surprisingly easy. They were small enough to wrap in T-shirts for padding. I didn't worry about the artwork bending or creasing like I would paper.
Any Portugal tips to share? What would you recommend as things to know before you go to Portugal? 
Related Posts:
.