Last Updated on July 22, 2023 by Christine Kaaloa
Travel costs these days are getting expensive. I don't have to tell you.  It has pushed me to be more observant and resourceful in my travel hacks and airline searches. Here are 20 Tips for Booking Cheap Flights so you can splurge on your actual vacation!
21 Travel Tips for Booking Cheap Flights
1.  Compare  prices
Kayak is my all-time search engine for flights and I'm glad to tell you why.  They show you a calendar and an estimated range of prices, so you can see which dates are the cheapest. The Kayak Explore tool is awesome and allows you to see the going rates of destinations during seasons.  If you have a flexible schedule and are open to destinations, then you could conceivably plan a trip around the cheapest destinations.
Google Flights is starting to compete with Kayak for me. Google is the biggest internet search engine so it scours the internet for the best deals. Generally, it has the same deals as Kayak, but it's Google and the website is improving in showing you search dates and prices in advances so you can play with lower cost flights.
Skyscanner works great if you're booking from a country abroad.  They occasionally include low cost carriers and domestic airports that you might not find on normal search engines which only scour the well-known names.
2. Book Package Deals
If you are looking for a weekend getaway, then package deals might be your ideal. Search engine sites like Orbitz, Expedia, and Hotwire generally pop up at the same prices when it comes to flights. But what they are useful for is looking for budget package deals, such as an all-inclusive weekend getaway with flight, a rental car, and hotel.
My mom stayed with me when I was living in Korea, so I booked a weekend holiday to Jeju Island through Expedia. The package we got was insanely delicious and cost and booking– a Korean Airlines flight to a five-star hotel (one of the locations on the famous Korean drama Boys over Flowers; our hotel room opened to one of the Korean drama locations)
Note: I only recommend this for package deals; not individual flights. For individual flights, I always book directly through the airlines or through my credit card mileage rewards program as neither have cancellation or change fees.
3.  Book through the airline's website
I have a confession to make… I search Kayak or Google Flights and after it calls up an itinerary I'm interested in,  I head over to that airline's website to book it.  Not only is the price occasionally cheaper but if I ever needed to change my flight, I only pay one direct change fee to the airlines and not to the aggregator site.  It can be a pain to change your dates through an aggregator site like Orbitz, Hotwire, and Expedia, because they're third-party sellers. This means that change fees are more expensive and you'll need to go through their reservation agents – not the airlines you booked- in order to make changes.
4.  Book early
If you're headed to a popular destination and you're planning to go during peak season, you'll want to book your flights in advance.  Popular routes get filled quickly.  I've noticed fares on the rise one to two months before departure and closer to the date.
5.  Book  late
There are times airlines can't fill their seats and when this happens, the fares drop, usually within that month of departure or a few weeks before. Yes, this means you could be booking a last-minute trip at a low fare.
Tip: Your chances are better if you're not booking a popular route or hoping to fly during peak season.
6.  Book connecting flights 
Connecting flights are always cheaper than direct flights for the reason that many prefer non-stop flights. Another place where you may notice a significant price drop is if your connecting flight is with two different airline carriers.
Tip:   Avoid three or more connecting flights;  your savings isn't worth the extra discomfort.
7.  Get two destinations for the price of one connecting flight.
Some connecting flights have layovers you can use to your advantage. It may take a bit of data crunching but you can sometimes, get an extra few days at your layover city if you schedule it right. For instance, on a trip to Korea, I was able to extend a stay in Japan for a week at no extra cost to me.
8.  Book on Tuesday, Wednesday or Saturday
Tuesdays, Wednesdays and sometimes Saturdays are the best days to fly on.  Friday and Sunday (sometimes, Sundays) are typically expensive days. It's interesting to note that many airlines launch fare sales on Tuesdays.
9. Avoid peak travel times
Avoiding peak travel times means avoiding periods such as festivals and holidays.   In the U.S., peak holidays are Christmas, Thanksgiving, and occasionally, New Year's. Spring and summer breaks are also period to avoid as you'll be competing with college vacation bookings.
Peak travel times can vary by the specific destination, so it is important to note holiday differences such as Chinese New Year, which is the Asian sister to western New Year, but held on a different date.
10.  Use a VPN to book in local currency
A lesser-known travel hack is to use a VPN to score low and local airfares.
A VPN (Virtual Private Network) is a software or app, which cloaks your location when you're sharing a public/hotel wifi, to protect your identity. It connects via an IP address located in a different country.  Countries charge locals a "local airfare" relative to their country's economy and this can vary greatly if you are booking from fares from a western country, like the U.S.  For instance, booking Air Asia from Malaysia (to Thailand)  may be significantly cheaper if you are in the U.S. and book the same route (Malaysia to Thailand).
Get NordVPN, the best and most affordable VPN solution for travelers.
Use my referral code: grrrltraveler to get 70% off a 3-year plan + 1 month of free
11. Sign up for a new credit card
How to fly for free or travel first class for almost free? These days you can let your shopping build credit card mileage points towards free flights and flight upgrades. When purchasing flights and upgrades through your credit card reward points program, you get more mileage incentives for your dollar and it is easy to book reservations and cancel without a penalty fee. Many mileage rewards credit cards come with signup bonuses and free travel perks!
This year I signed up with a Chase Sapphire Preferred card for a 75,000 point rewards signup (use with my referral here). The year before, I signed up for a Capital One credit card for 50,000 mileage points and made my first free trip in that year. Additionally, my card also reimbursed me for my Global Entry Pass!
12. Direct your flight miles to your preferred frequent flyer program.
I got a $1089 trip to Puerto Rico (to speak at the Women in Travel Summit Conference) for $11.20. I used it because I accidentally discovered I had 65,000 mileage points stocked in my Delta SkyMIles account.  Flying internationally, I've flown with different country carriers~ Sri Lanka Airlines, Philippine Air, Turkish Air, Alaska Air, etc.. and I know they're not going to be frequent flyer airlines for me.  Rather than signing up for their airlines mileage rewards program, I direct my mileage to my favorite partner carriers like Delta Airlines, Korean Air, Hawaiian Air, etc… My Delta Skymiles filled up to earn me a flight.  I also signed up for an American Express Delta Airlines card with 80,000 signup rewards points and the perk of free checked luggage on every Delta flight. They worked perfectly together!
13.  Be flexible
Check departures out of lesser-known cities and transit hubs. The fares can occasionally be lower. However, keep in mind, that there are probably fewer carriers and routes at that location. The airport will likely have working hours and won't be open 24 hours.
Having a flexible schedule also helps. Prices change by the day, so if you can book the cheaper day or hour, that will shave dollars off of your flight seat.
14.  Check budget airlines
Usually the budget airlines will show at the top of the 'cheap list.  But there's always a trade-off. With budget airlines, the seats may offer less leg room and you'll be charged for the smallest things, such as: booking your seat assignment, extra baggage, water (complimentary water is surprising, not a requirement for flights), and renting a blanket if you get cold. Check out my experience with booking travel through budget airlines.
15.   Check hidden fees and read the fine print
Read the fine print before booking a cheap ticket.  If a ticket price is too good to be true, it probably means it comes with an itinerary that few find desirable.  Sometimes, there are too many connecting flights. Or maybe there's a 14-hour layover …or a 5 am departure.  On occasion, my connecting flight was even out of a different airport!
Tip: Here are connecting flight tricks to beware of when booking cheap or last-minute trips.
16.  Get a refund for price drops
If you've booked a flight and the price drops after you've booked it, give the vendor a call and ask for a refund. Some search engines like Orbitz or Google Flights has a low price assurance and some airlines have that built into their policy, as well.
17.  Have someone else book your flight tickets with Flight fox
If you don't want the hassle and stress of searching for an affordable booking, why not pay an expert to do it for you? Flightfox is a service in which someone else will find your cheapest booking and route for you. You tell them what you want in dates, rules, and exceptions. Pay the fee ($29 for the domestic U.S.; $49 for International) and let them give you an option of itineraries.  This service is said to have the potential to save you a considerable amount.  Read the Flightfox New York Times review.
18.   Consider a less popular destination
If you just need a getaway and aren't set on where you want to go, then let your decision rest on the cheapest destination.  Why not make it your magic 8 ball and let it decide where you'll be flying to next.
Tip: I used Kayak Explore and Google Flights Explore.  They show you a range of price options ranging from destination, month, and season.  It's what I use to check out what destinations are in my price range.
19.  Turn on your browser's Incognito Window
You've been searching a specific route and then it happens- you noticed how your flight price changed after a few times of searching it in your web browser! This is because each time you perform a search the website lodges a cookie into your browser tracking your search, the computer you are on (FYI Mac users are often charged a higher price than PC users), and more.  In order to avoid this, close all your windows and open your browser's Incognito or Private Window. This allows you to search in secret.  These days, technology has gotten pretty savvy and even an Incognito window won't guarantee searches.
20. Join Scott's cheap flights' mailing list
Scott's Cheap Flights offers free and paid subscription newsletters on best-priced flight searches. He'll even find flights that are airline pricing mistakes! Scott's Cheap Flights finds them. I signed up for his newsletters, but finding cheap outbound flights from Hawaiian Islands is not easy on the whole.   Still a good mailing list though!
21. Skiplagged
Skipplagged is a website that allows travelers to book cheap flights. The way it does this is by finding a route, which loops through your destination by way of lesser-known connections.  Skiplagged only books one-way flights. This way, you will book the route it finds and fly up to your city, then drop the rest of the connection. You are actually paying less for a full-fare flight by discarding half of it. Make sense? Head over to Skiplagged to test it out.
Thank you for reading, and if you haven't seen the entire long haul flight review series (it's continually updated with my latest flights and the airlines/airports I visit, and it's a long haul because I start from Honolulu, Hawaii) I encourage you to watch them now!
What are your secret travel tips for Booking Cheap Flights?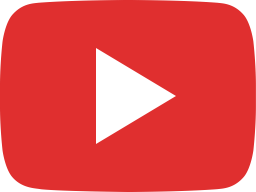 Turkish Airlines Economy Review + FREE Transit HOTEL + New ISTANBUL AIRPORT tour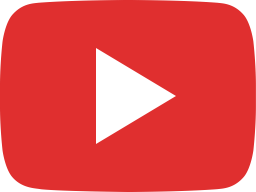 KOREAN AIRLINES FOOD Review + INCHEON Airport TERMINAL 2 Tour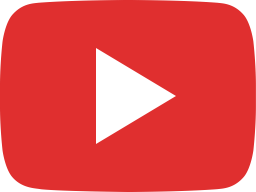 BACK TO NEPAL | Chinese & Nepali Food on CHINA SOUTHERN ECONOMY CLASS