Last Updated on June 3, 2023 by Christine Kaaloa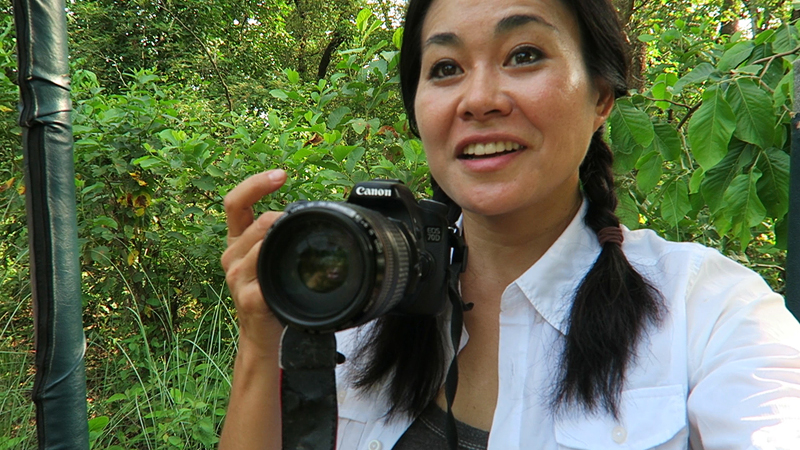 Going on a safari to observe and film wildlife was something I never imagined for myself. It was an adventure I felt was reserved for characters in Hollywood movies or National Geographic.
But from night safaris, river safaris, jungle and wildlife safaris my hunger and vocabulary kept expanding… the opportunity to film wildlife in its natural habitat is magical, unpredictable and thrilling.  You don't know what wildlife will do and so you want to be prepared and able to capture the moment with your camera. So I'm sharing wildlife safari photography tips and what to bring on a safari.
15 Tips to Filming Wildlife on a Safari
1. Know your Camera before your Safari
Know our camera before doing your safari. You will not have time to figure out your camera during the safari shoot. Wildlife spotting happen quickly and you don't want to be fidgeting with settings. If you try, you may end up missing beautiful experiences. Ask yourself the the tough camera questions beforehand, so you can do your research.
In a quick pinch- throw your camera on Auto  (Focus/ Exposure/White Balance).
2. Prep your camera equipment gear the night before
Prepping your gear the night before helps you mentally prepare for your safari shoot. Go through the list of your equipment and know what you'll bring in your gear bag. Be selective and keep your gear to the essentials. You want quick unobstructed access to gear in case you are flipping between DSLR, mobile phone, lenses. If you're packing a jacket or snacks, keep them in a separate pocket. Have fresh batteries and memory cards ready to go.
Know which camera and lenses will you take and what are their go-to purposes for travel vlogging their safari?  Know how to operate your camera and the best dedicated settings you want to use.
Anticipate which lens you'll be using for your upcoming safari shoot. Know which you will use for situations which arise. As I switch between a 10-22mm wide angle lens and 70-300 mm zoom lens,
It is recommended to know as much as you can about your safari operator and environment before the day of your safari. You want to be prepared for the environment and the animals you will most likely see.
You may not have time to fiddle with settings, so know or preset some of your settings in advance.
3. Bring a Zoom Lens
If there's one lens you'll want to pack for a safari, it's a versatile zoom lens. I take a 70-300mm zoom lens.   I've used my zoom lens in a variety of ways from street photography to travel portraits as well as zooming for a close up of monkeys in the trees.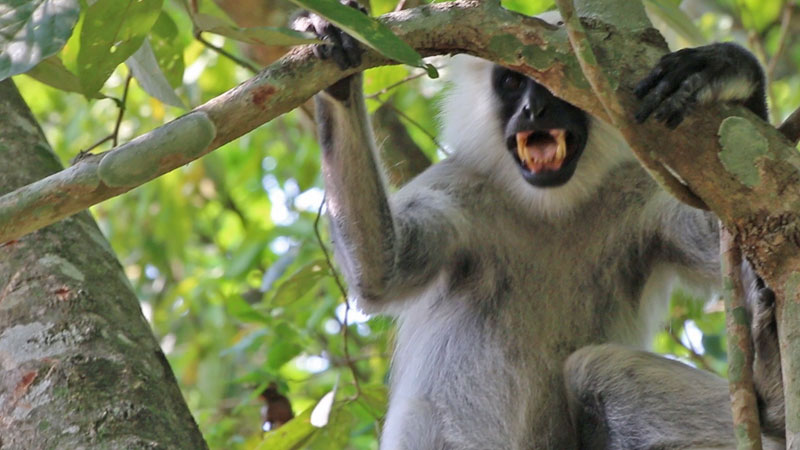 4. Know how your safari operates
Know how the safari company how it operates. Will the safari jeeps be covered to protect you from sun or will they be open-roofed? On a sunny and hot day, that is three hours of sun beating down on you. If it is a night safari, do they offer flashlights and headlamps?
Most safari companies provide the bare essentials for a comfortable safari experience. But they won't always tell you what to prepare for in the environment.
Will My first safari happened in Malaysia and it was a night jungle safari with creepy crawlers, river frogs, snakes and flying lemurs. Another impromptu safari I took was a Borneon river wetlands safari in Kuching.  Trekking through wetlands and filming moving animals in the dark isn't impossible, but it was something I was unprepared for. Luckily, the tour operator brought rubber boots and a strong headlamp ! The flashlights were strong enough to make filming possible.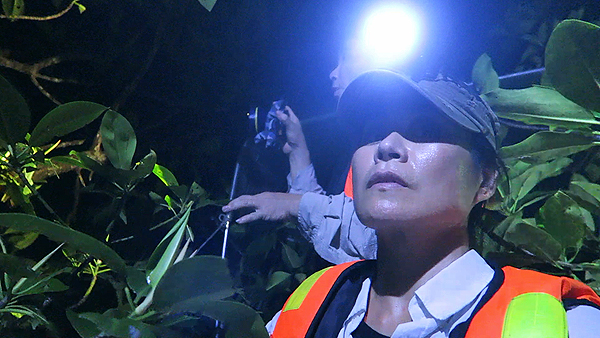 5. Anticipate your environment
Will you need mosquito repellent balm or a sun hat to protect you from an overbearing midday sun? I like wearing a SPF white-long sleeved shirt for both, day safaris and night. Not only does it protect my shoulders and arms from baking on a sunny day, but white repels mosquitoes.
6. Anticipate action
Remain observant. Filming wildlife on a safari is full of surprises and it is helpful to how your safari operates and what animals you might see, so you can be prepared.
Have an idea of what type of animals you'll be seeing- water buffalo, elephants, deer, pheasant, etc– to understand the speed and distance at which you may have to shoot and focus. If I keep missing animals, I throw my zoom lens on auto focus so I'm not wasting time finding quick focus.
👉🏽Get my Prosperity YouTube Jumpstarter Bundle. Begin growing your travel youtube channel and profit from your passion!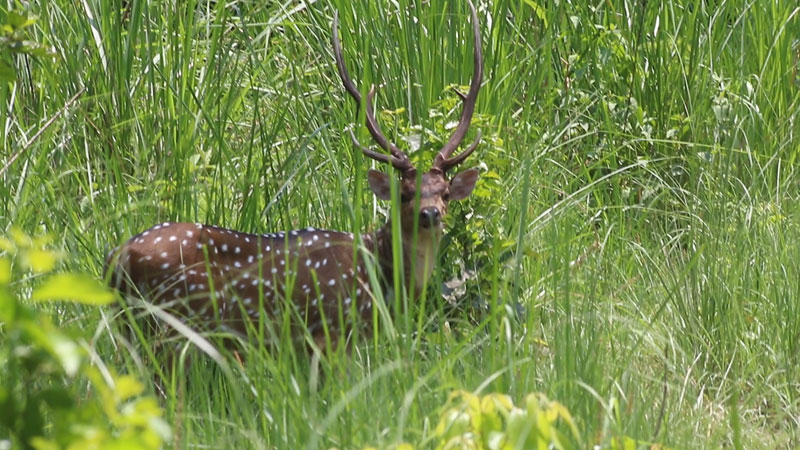 7. Do not chase the animals
Do not zoom in before you've found and locked in on the animal.  Instead, zoom out and hold a wide shot and wait until you see an animal. When an animal arrives, and you know where it is, then zoom in to get your shot.
Tip: I film with a 70-300 mm zoom lens to shoot in tight to record the animal. Highly recommended zoom lens at an affordable price.
8. Do not overlook small creatures
It's common to want to see the Big Five game animals such as the lion, leopard, rhinoceros, elephant, and buffalo. But the small creatures can be just as fascinating. If you ask a ranger or a wildlife specialist, they can show you a book of all the types of species you'll see.
Of the bird variety, there are many. They may point out things like fresh paw prints of wild game to regional species of birds like peacocks to kingfishers. We once stopped by a tree covered full of caterpillars- it was gross but fascinating if you take a zoom lens to it.
Also, night safaris are exciting as well. Hunting nocturnal wildlife and insects can easily make you feel spell bound.
9. Protect your camera equipment from dust
Dust is one thing you do not want in your camera. Riding in a jeep safari makes it easier to change lenses; however you still want to be cautious of dust and dirt getting into it. I like to change lenses in my camera backpack, so the orifices of my lens and camera are protected.
Recommended: Take a dust blower.
Download my equipment buying ebook
10. Mount a GoPro to the safari jeep
Mounting a GoPro camera to the front of your jeep safari can get unexpected moments when animals cross your path or that gliding feel of your jeep entering new terrain. Always ask permission of the safari company; not all will allow this. If you get permission, know you GoPro in advance and do your mounting and un-mounting quick, so as not to hold the safari group back.
As a professional requesting something not offered in a safari service, it is your job to know your equipment and not make it the responsibility of others.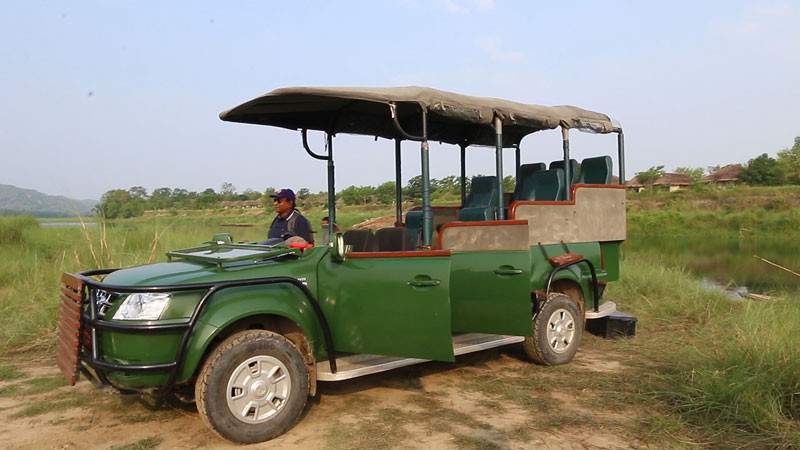 11. Buy travel insurance to ensure your gear
What are the odds something could happen to your camera equipment gear when you're on the road? Homeowner's Insurance is a popular insurance for covering camera equipment. However, not everyone owns a home.
I purchase World Nomads travel insurance for its tech equipment coverage for lost, stolen or damaged gear. It also doubles as trip insurance! If your gear is insurance and you're just looking for trip insurance with Covid and quarantine coverage, then Safety Wing nomad insurance is a cost-efficient option.
12. Have the right camera bag
Having the right camera equipment bag for a safari is helpful. For quick access to your camera (and mobile camera), lenses, lens cloth, batteries and memory cards, I like a bag with organizer compartments. A camera gear bag with top loading access is also key for me when i'm looking for a compact and safe way to interchange lenses or grab for a fresh battery .
When in a safari group sandwiched into a jeep, you'll have limited but decent space for movement. You want your main gear to be on you.
13. Weather and climate to dress for
One of the most overlooked wildlife safari photography tips is adequately preparing for the weather. Check the weather of your safari day so you are prepared. If it rains, you might want a wet cover for your DSLR camera or at the very least a plastic bag.  You'd also want a rain poncho for yourself. If it's a sunny and hot day, you want to be prepared with sunscreen and a broad brimmed cap if you will be exposed to sun during your safari.
While packing my gear, I also like to plan my safari clothing.  Sunscreen is a must, mosquito repellent is a maybe and light weight long sleeved SPF 30 shirt protect my shoulders and arms from three hours of baking in the sun or being bitten by mosquitoes on a night safari.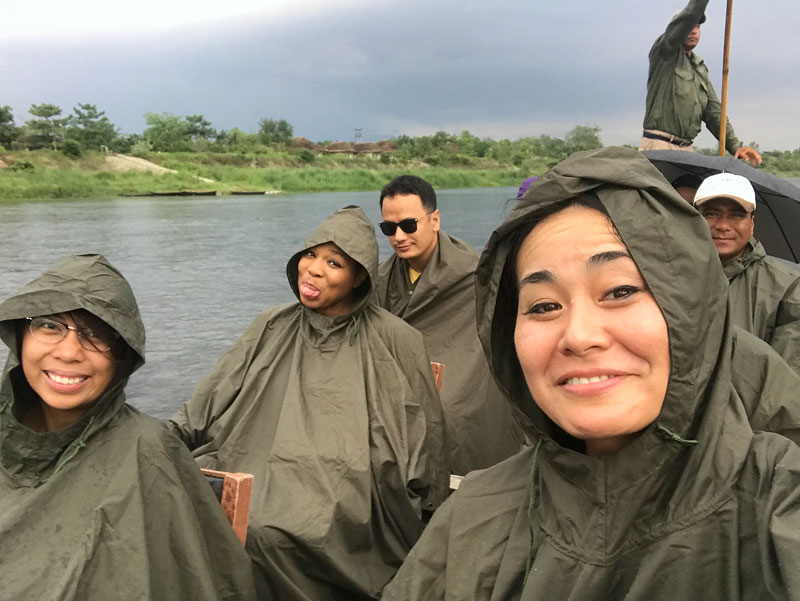 14. Carry spare batteries and memory cards
As a travel vlogger, filming wildlife is special bucket list activity I know I won't have the opportunity to do-over, so I always carry spare batteries and memory cards. Those are two items you don't want to cheap on. The last thing you want to discover on your safari is a low battery and space. I have experienced both on my trips enough to know the next time I fly out, I'm packing more with me.
15. What to Bring on a Safari
Mobile camera
Camera Lenses (see my vlogging equipment page )
Lens cloth
Extra batteries and memory cards
Cap or Brimmed Sun Hat
Rain poncho or light-weight jacket
NordVPN – Online security and the ability to watch Netflix. Use "grrrltraveler" for 70% off 3-year plan + 1 month free
Starting a YouTube channel?
Claim your YouTube Starter Kit to profit from your travel vlogging passion!
What are your tips to filming wildlife on a safari? Share your wildlife safari photography tips!