Last Updated on October 6, 2011 by Christine Kaaloa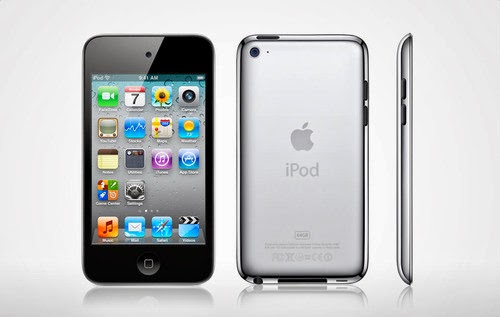 Why do I love my Apple iPod Touch?
Before moving to Korea, I couldn't imagine how much the today-me would want to congratulate myself for getting an Apple iPod Touch 3
. At the time, I wasn't convinced it was my best option to take abroad. Flash forward to a year abroad and nine countries later and I'm convinced it's the only hand-held choice for a traveler.
You're probably thinking I'm light years out of the tech loop! Why the post-mortem hype?
Even with all the upgraded versions, Apple's iPod Touch continues to be the best multi-tasking handheld to manage my life abroad and when I travel. And now with Facetime and Camera, the latest iPod Touch 4
(review here) is a dream. Budget-wise, power per price, it beats the iPhone hands down!
iPod Touch or iPhone: how do they weigh in for travel?
Everyone wants the all-in-one features of an Unlocked Apple iPhone 4S
, but price-wise, is it really worth it? Many would say, Yes . A phone and anytime internet access (and more considering the proposals of the new iPhone 5!) is a luxury many would happily pay an extra $400 for! As a traveler, I personally might disagree.
Travelers are obvious targets for theft.
Ever lost or broken an iPhone?
When I was in Malaysia, I considered upgrading my iPod to a factory Unlocked Apple iPhone 4S
(yeah, I was gonna cross that fence).
Cost: approximately $700-800.
The perk: with a country SIM, I'd be able to make phone calls and use the internet at my convenience and I wouldn't need to jailbreak my phone to do it. My credit card was ready to swipe when the voices stopped me. How many tear-jerking stories had I heard from fellow travelers about dropped, shattered, lost or stolen iPhones ?  Too many. To lose $700 (iPhone) over $300 (iPod) is just painful.
Here's a breakdown of the difference between the two.

Size and weight comparisons of an iPod Touch vs iPhone.
The picture above shows the size comparison between the two. The Apple iPhone 4S
is chunkier and heavier. But to be fair, I carry a cheap and tiny GSM phone to handle my calling. In essence, I carry twice the artillery necessary. However, the difference is the way I store them.  I store my iPod Touch somewhere safe and my $40 cheapie GSM phone sits on the outside of my bag for quick access. Afterall, who's gonna steal a no-bells-or-whistles bland phone when there's tons of iPhones & PC phones floating around in plain sight?
.
What Apple's iPod Touch features is great for travelers?
Productivity & Multitasking:
You can keep many applications open and running without it exhausting your battery. When you close an application then return to it,  it opens to the page that was last opened. Also, you can listen to your iTunes while typing your email.
iCal:
Let's face it, who doesn't need a calendar to help you plan when you're on the road?  iCal is great for embedding notes into your schedule and for quick glances of when/where your next appointment is.
Notes:
For a travel blogger, Notes is the best feature of all! While finger tapping can feel arduous, I can type blogs and ideas, and scribble off notes, while on the subway or in transit, then sync it when I get home.
Address Book:
Aside from the usual, I use this app to store additional notes on cities I'm visiting, train schedules, sights to see, etc…
iBook:
I have a secret- the last thing I use my iBook app  for is storing e-books! Instead, I store copies of my e-tickets, flight itinerary and visual references, such as city maps and hotel location maps that I download from the internet! How? I convert my files into .pdfs and upload it through iTunes. Then on my iPod, I create categories to store them under. Simple as that.
Communication & Social networking
Now with version 4 we're open to much more than:
Camera: woot
Facetime: video chatting, easier self-portrait shots and Skype-ing (best of all, you no longer need an earplug/microphone jacked in)
Entertainment

mp3 and video capabilities:
Obviously, its entertainment package keeps me busy on the plane, train or bus. I can type and listen to music or just watch movies. For instance, I'm writing this blog from my ipod while sitting on the train back to my apt.
Photo
When traveling you occasionally meet people along the way & its great to have photos from home to show them.
What do you take on the road? What handheld could you not live without?