Last Updated on July 15, 2023 by Christine Kaaloa
.
This post may contain affiliate links. Never leave home without travel insurance. Click for the insurance finder tool. and affordable insurance for digital nomads.
Mobile phone cases are one of those things that affects my life on a daily basis. As a traveler, it's one of my Swiss army tools with apps that help me navigate, convert money and time zones, show me weather, my trip itineraries, and as a content creator, it's a bridge to my creativity and audiences. But finding the perfect working mobile case is not easy.  Here's three smart mobile cases for travel and downsizing and tech accessories that make your workarounds a perfect fit.
This post shares the best iPhone 12 Pro Max cases for travel.  But these phone cases and accessories are interchangeable can work with other phones. Check your phone's compatibility.
Disclosure: This blog post may contain affiliate links. It helps me continue to share free travel information on my blog and YouTube channel. I thank you in advance for your support!
Best mobile cases for travel and accessories that perfect them!
I am on a constant quest to downsize the travel film gear I pack and to reduce the extras that I carry around with me on a daily basis. I spend a lot of money on under $20 accessories to find ways to simplify what I do.
1. Mobile phone wallet case
Wallet cases with detachable phone cases are the "everything cases" and my favorite of all three cases.  These are my favorite. They're ideal for the type of traveler who wants to combine their wallet with their mobile phone.  This is handy if you want pack your iPhone in your pocket for a jog or gym workout. The really cool part of detachable cases is that they're magnetic and can virtually stick on any metal.
Both, the wallet and the phone casing protects your phone from drops and cracked screens!
The Bocasal wallet case is a 2-in-1 wallet case with a detachable magnetic mobile phone case. This magnetic phone case has strong magnets, so I can stick it on my car and do selfies. If you're a content creator, you can use to make your content capture and selfies easier!
Other Features:
 Three card slots to hold credit cards and a secret stash wallet for business cards and a little cash.
 Soft and durable faux leather (no animals were harmed!) to protect the phone if it falls.
A kickstand that makes it convenient for watching movies or being on the phone hands free.
A leather wrist lanyard (which I never use but is nice to have if you need it).
As much as I love the detachable phone to wallet case,  removing it from its standalone case, you'll still want to have a "wallet" attached to your phone to carry important things like a drivers license and a credit card or cash.
So I found a two-pack Adhesive Phone Pocket that is a perfect complementary accessory. The phone pocket is small, attaches to the back of the phone case with a strong sticker. The pocket is made of a strong stretchy spandex lycra fabric, that keeps the cards or cash in the pocket from falling out, even when the pocket is upside down. These really keep your cards snug, so I like them! (I don't worry about my cards sliding out).  It has a double pocket and you can put your cards or money in one and earbuds in the other.
This is a perfect solution if you want to keep your phone and essential cards tethered together.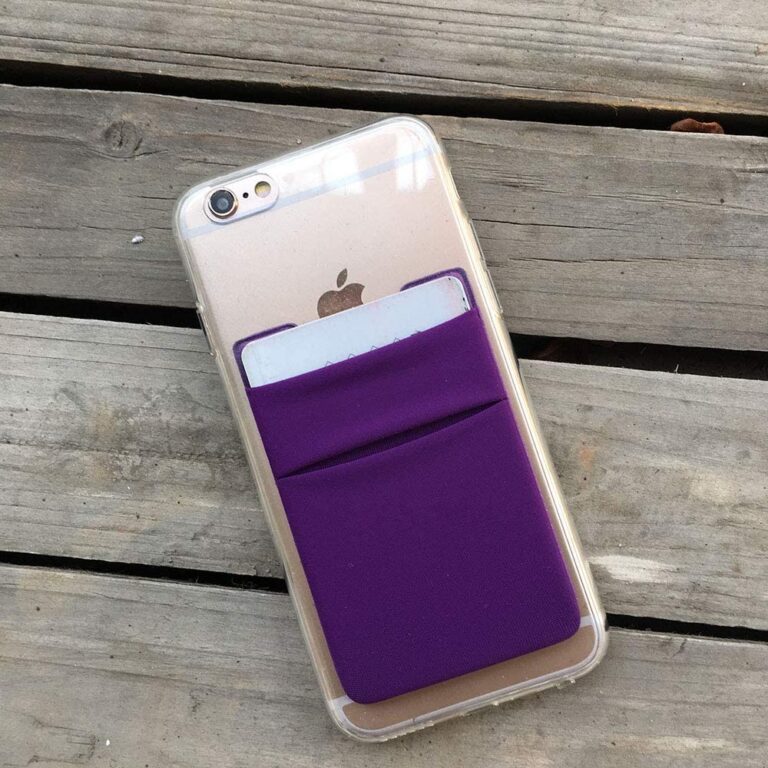 2. Magnetic Magsafe case
The Mgnaooi Magnetic MagSafe case appears like a simple magsafe mobile case. I like it because it has strong magnets aligned to make wireless charging fast and easier, but they also to stick to some types of metal. The magnets aren't as powerful as my Bocasal wallet case but is a tad stronger than other magsafe cases I've tried. It has a nano oleophobic coating that claims to prevent fingerprints, oil and watermarks. I'm not sure about the oil part; I got the grey transparent case so I cannot see how much dirt and wear actually collects on the case. But I like that it has a silky matte finish.
compatible with Magsafe chargers and other Qi Wireless chargers
8ft military-grade drop protection: I haven't tested this; I'm just taking their word for it for now.
 Raised 2 mm camera lens lips and 1.5 mm screen lips which helps prevent your camera lenses and screen from rubbing against surfaces and getting scratched.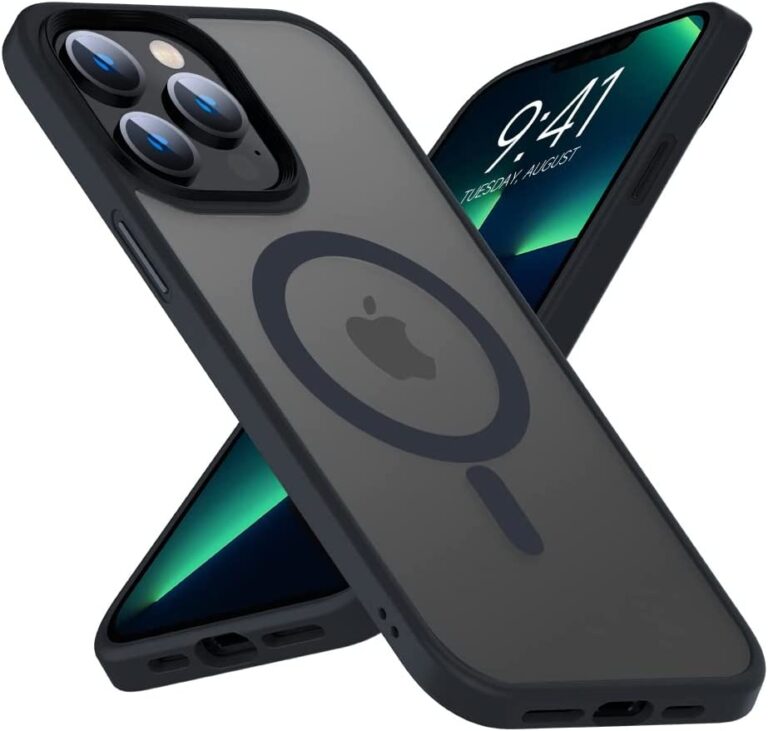 Add-on: Magnetic Card Wallet Holder with Kickstand
This Magnetic Card Wallet Holder with Kickstand,is compatible with MagSafe cases. There are 12 magnets in the wallet which makes it super strong when sticking to both, Magsafe and Qi wireless charging cases. The wallet stores up to three cards with a slim and sleek design and a vegan leather. Additionally, the kickstand is this wallet holder's next cool feature with three different ways to hold your cameras- vertical and two horizontal ways.
I
Add-on: PopSockets x Anker MagGo Magnetic Battery Charger
ThePopSockets x Anker MagGo Magnetic Battery Charger  is the collaboration of Anker and PopSockets, merging a Magsafe charging power bank and a pop-out hand grip, so you can both, charge your mobile phone wirelessly as you use it.The MagGo has a 5,000mAh battery capacity to provide 17 hours of extended use (or one and a half charges). The battery itself is fast to charge with a USB C charging port and cable. The only con is that It gets very warm as you charge your phone.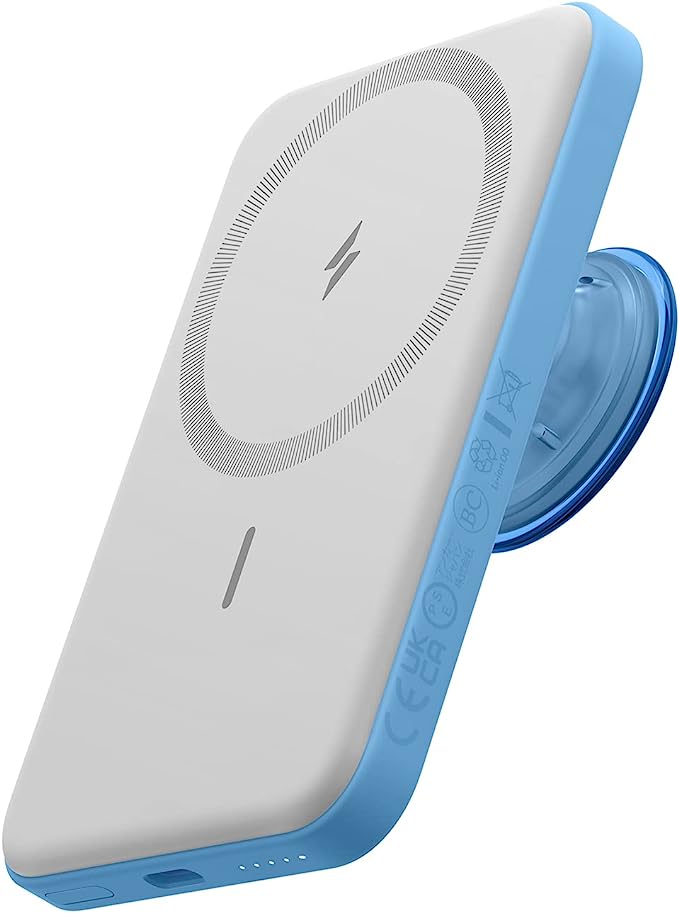 3. Wallet purse
The ZVE mobile wallet purse is a fashionable solution for women who want to have their mobile phones on them and readily accessible, even if they don't have pockets to hold them. I bought this while working on a television production set, where female crew used them in order to have their mobile phones easily accessible and on them. The zipper design features an adjustable 52 inch crossbody lanyard strap that can be removed if you only need the mobile wallet case. It can also be adjusted if you need to tighten or loosen the strap. It can be used for traveling, but my favorite use for it so far is work-travel.  The zipper wallet has enough space for cards and cash. See my unboxing reel.
The only cons are that there is nothing protecting the touch screen when your phone bounces against you, so you might accidentally turn it on. It would be nice if it had a little flap or case. Also, it's not a preferred way I'd wear my phone if traveling through a destination that had a lot of purse snatching crime. If I used it, I'd certainly hold it to my body so it wasn't just dangling.
The Claasico Women's Crossbody Wallet Purse is another great option and one I recently bought. I love that the wallet pocket carries and protects my case. Meanwhile, on the backside, there is a wallet and zipper purse to hold credit cards and coins. If you're looking for a crossbody wallet purse, this would be my new top recommendation!
Watch my streetsmart safety tips video where I share how I protect my valuables when they're on me. Other than that, the ZVE mobile wallet purse is an easy way to carry everything on you and look fashionable while doing it.
 Let me know which setup or accessory works for you!