Last Updated on December 20, 2014 by Christine Kaaloa

Halal Food Trucks in New York City | (The Halal Guys Review)
I've always loved getting food from the Halal Food trucks in New York City.
They're cheap, filling and there are a lot of them. But with many truck menus being similar, it's hard to say what the difference in the food could be.
But today, I'll be reviewing food from 'The Halal Guys', a halal truck that has hit the midtown  streets as the new rage. With customers lined up half a block, I had grand expectations for it.
But well, watch and see!
Have you ever eaten at a halal food trucks in New York?  What was your experience? Any recommendations?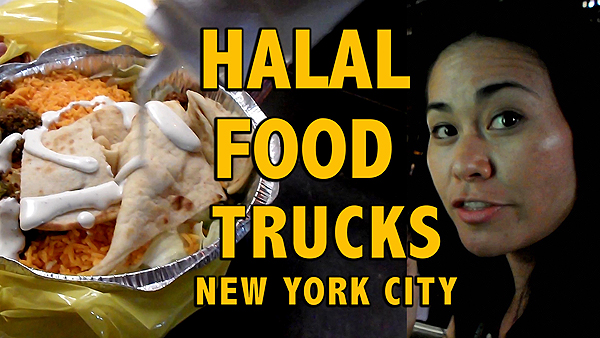 ==============
*LET'S CONNECT!*
Website: https://grrrltraveler.com
Facebook: http://facebook.com/GRRRL.TRAVELER
Twitter: http://twitter.com/grrrltraveler
Pinterest: http://pinterest.com/grrrltraveler
Instagram: http://instagram.com/grrrltraveler
Google + page: https://plus.google.com/b/115684422978231046500/+Grrrltraveler
Google + personal
Travel Survival | Solo Travel | Live with GRRR!