Last Updated on August 12, 2017 by Christine Kaaloa
Since I've completed almost a month of international travel, with having had only two days to prepare before hitting the road, it's time to assess my shining highs and my rock-bottom lows.
What did I learn from this crash course in winging a last-minute trip?
Quite simply, I learned how to survive it.
I'm gonna shed "insider tips", so that you can survive your last minute trip better than me.
How to plan a last minute trip
1.  Choosing the right perspective
It's ideal and less stressful if you can get everything booked, routed and planned before you leave, but if you don't have time, you don't have it. Don't panic. Don't freak.
It's not necessary to make all your travel reservations all at once.
You'll just have to decide on your highest priorities and save the rest as homework, while you're on the road. You may not come across as graceful and things may not turn out perfectly, but you'll survive.
2.  How to book a cheap last-minute trip
•  Book a vacation package
If you're looking for a last-minute sprint for a week or weekend getaway, then booking a vacation package is the easiest and sometimes, cheapest way to go. It's the one-stop shop of travel. You don't have to plan, other than when you'd like to leave and how much you'd like to spend. It can take a world of stress off your shoulders.
•  Double-check ticket details 

So you just found a cheap ticket abroad and it flies out well,.. very soon.  Read the details and dates on your ticket.  Is all good with the itinerary? Sometimes, we mis-read and make assumptions on flight times or we don't notice the arrival date is the following day.
• Beware of Connecting Flights  (Delays, transit visas, different terminals)

Connecting flights can have silent hooks, which spell for travel stress if you're not clear on what it entails. Thus, it's smart to give yourself enough layover time to deal with unpredictable surprises. I give myself a three-hour window.
Below are some possibilities …
The first flight got delayed.
The layover on for the next day, instead of the same day.
An airside or transit visa is required.

If airside visas are given upon arrival:  you still need to go through a separate immigration section, before being released to continue to your connecting gate. This takes anywhere from 20-30 minutes.
Transit visas require you to have a visa in advance, when passing through a country. So far, I've only experienced India as having this requirement.

 Your connecting flight is in a different terminal.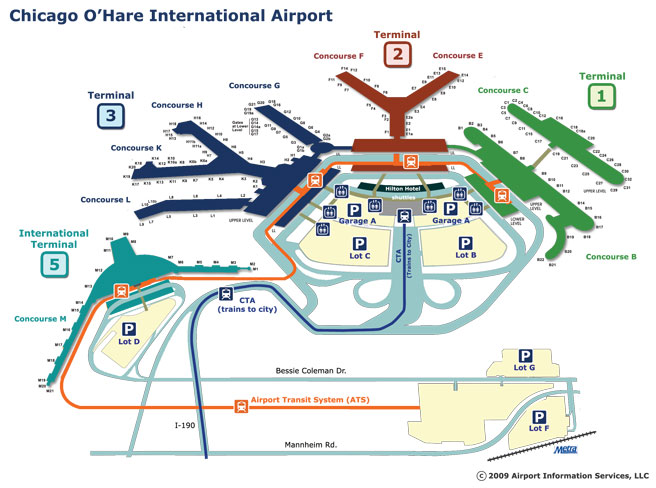 • Sly issues with Connecting Flights (International vs. Domestic, Partner Carriers)
If your first flight is international, but your second one is domestic (i.e. you're flying to a city in the country of that airport),  you have to go to the domestic airport.  In some cities, it can be a short shuttle across the airport grounds; in others, it could be a separate airport located a distance away.
If both flights are international, but your second flight is on a different airlines carrier , you need to check in the new airlines check-in counter at Arrivals.
If your itinerary lists your flights with one airlines carrier, but there's a side note stating your second flight is operated by a partner carrier… your gate could be in another terminal.   (see photo below)
3.  How to plan for a last-minute trip
•  Plan your route ASAP
The quicker you can decide on the cities you want to visit and the route you'll take the more time you'll have to research and book cost and time-efficient means.
Initial itinerary: Tokyo and Kyoto (cities I wanted to see); Fukuoka (airport city).
My final itinerary route:
Fukuoka– (fly to) Tokyo– (overnight bus to) Kyoto– (day trip to) Osaka– (overnight bus to) Fukuoka
How many days will you spend in each city?  I recommend saving this step for last. Your choice of transportation and it's timetable,  will determine your transit time and show you how much sightseeing time you have left.  As a result, you'll want to shift your schedule to optimize your sightseeing time.
.
• Book your first night's accommodation.
Book your hotel and transportation for the first night, before you arrive. A relaxed first night will help you get mentally situated and adjusted to your foreign surroundings. After arriving, gaining your balance and feeling out how the country works, you can change, freestyle or redirect your plans as needed.
.
•  Pack light
When you're "winging" your trip,  it's best to travel light so you can move freely. Too much luggage can be cumbersome to last-minute scrambles and sprints; not to mention it's extra stuff to keep track of. If you've got connecting flights, you might even decide it's easier to go with a carry-on vs. checking in your luggage.
.
4.  Planning the Unplanned Itinerary
There are certain probabilities of travel, which help me wing my trips better. Knowing them… helps. 
When Making Reservations
•    Long-Distance Travel via buses and trains
Highly developed countries have reliable transportation and set schedules. You can book early, using a credit card and via internet.  Advantages of booking early: you find an early bird or internet discount.  Disadvantages of booking late: the trip/flight may get sold out.
Developing countries (or rural towns), require a flexible schedule.Allow for extra time when scheduling travel. In some countries, a bus or van may leave when it's full and vehicles can be old, faulty or break down.  Delays and mishaps can occur more frequently. Also, book your ticket in person through your guesthouse/hotel, a travel agent or at the station.  Withdraw enough money from the ATM. Most places only take cash. Travel with less luggage and arrive early for a good seat. Space might be limited and you could find yourself riding on a sack of grains, on the roof or on a plastic pull-out stool.
•    Accommodations
Unless there's a special event or it's high season, hotels and guesthouses offer more flexibility for last-minute bookings.  Hotels are seldom booked full. However, good budget pads can fill up quickly on weekends, so if you're winging it, pick a neighborhood with many lodging choices. If your first choice doesn't work out, you won't have to go far for the next one.  Recommendations can come through fellow travelers, friends, Hostelworld and TripAdvisor reviews or your guidebook.
•    Tours and special events
Unless you're short on time, wait to book your tour or event tickets until after you arrive. A popular tour is likely to have many tour agencies competing for customers.  Also, tour packages booked locally are often cheaper than online. If you're staying at a hostel or hotel, they may be able to book tours for you.  Touristy and backpacker areas will have tourist agents galore to choose from.
Getting Itinerary Help
No time to search the internet for sightseeing itinerary? Then get others to plan it for you.
.
•   Visit the Tourist Information Office 

Tell them your interests, budget and time frame and let them draft a plan of attack for you.  Tourist information offices  are stocked with brochures, tourist discounts, city maps and have knowledgeable staf, who also know more about public transportation than you.
Forget the pamphlets. Grab a map, dark marker and a highlighter.  Have the office agent mark on your map, jot down bus route numbers and scribble notes on exactly how to get there. That one map will be all the reference you need.
Many cities have unlimited day passes or tourist discounts on transportation (buses, trains and subways). Ask about them.  Tourist offices can have discounts on attractions.
•   Get recommendations from your hotel concierge or the front desk staff
Hotel concierges angle advice for the average tourist, who prefers convenience and doesn't mind spending a little extra.
Pros: Excellent with recommendations of good bars, family places, foreign-friendly restaurants and places to shop for popular tourist souvenirs.  Offers recommendations on sightseeing spots are from a tourist's perspective. They can hook you up with tour packages or get you tickets to a show.
Con: Tour packages might cost a little more than the local agent on the street.
Front desk staff at hostels and guesthouses deal with independent and budget-minded travelers.
Pros: Great with local advice and directions on how to get around economically and avoid scams. They have insider knowledge of cool haunts, where locals go to eat and shop and they offer recommendations on sightseeing spots from a local's perspective. Some places have a travel agency or can hook you up with group budget tours (in some cases, it can be the same one a hotel concierge might recommend, but they'll get it for you at a much lower price).
Tip: Look for traveler reviews exonerating a helpful and friendly English-speaking staff
.
•  Get recommendations from Facebook

Posting a shout out to friends on Facebook for sightseeing suggestions can spark personal recommendations from friends, who will be honest in their reviews and insights about attractions, which did or didn't work for them. They may also have a photo album from their trip to peruse.
Your tastes may not always be the same as theirs, but it gives you a direction to start from.
Buy a guidebook which reduces your research time.
A guidebook will always be your best fail-safe plan, when the above don't work out.  Invest in guidebooks that give you detailed directions and reputable guesthouse recommendations. Every local knows about the top tourist attractions in their city. But directions to getting there and trusted hotel recommendations … That's information that you can't easily pick off the streets.
Any tips on how to survive a last-minute trip?

Related Articles:
Surviving a last-minute trip: Things I did well and things I didn't  (Part 3 of 4)
Surviving a last-minute trip: Things I did well and things I didn't  (Part 2 of 4)
Taking a last-minute trip that saved my life (Part I of 4)