Last Updated on July 16, 2023 by Christine Kaaloa
Medical Tourism Thailand: Going to a hospital in Chiang Mai
I haven't been on social media this week, because I got sick.. and then I went to the hospital in Chiang Mai… Aah, part of the fun reality of travel.  This was my inspiration for sharing my experience in medical tourism in Thailand.
When I travel to Southeast Asia and Asia, I don't often buy travel insurance (okay, well, technically, I charge my tickets through American Express which offers free travel insurance coverage). You may think this is unwise of me. But I think I'm wise.
I use Southeast Asia/Asia as my medical and dental insurance …against the U.S.   Having lived and traveled here a bit, I know how medical practices range.   The medical tourism in places that I like visiting, like Thailand and South Korea (occasionally India) has gotten progressively good and when you find a decent doctor or dentist, it's substantially better than the U.S.
Pharmaceuticals, doctor visits and procedures can be cheaper.  Significantly. Such that, for the cost of a procedure you can also get an exotic vacation.
Perhaps that's why more health insurance companies are opening coverage to medical tourism these days.
Why medical tourism in Thailand?
Dental, medical, plastic surgery, gender change… Thailand's been known to cover a spectrum of medical tourism, while offering comfortable, spa-like conditions.  They also offer many medical prescriptions for significantly less than I'd pay in the U.S. and medicines I might need a prescription , I can get over the counter.
One year, when I traveled to Thailand, I decided to get my travel shots for India there as well… I was specifically looking to get my rabies shots.   The rabies vaccine is ordinarily $200 each in the U.S. and three doses are required. When I stayed in  Bangkok, I visited swank Bumrungrad International Hospital and they cost a mere $20 a shot!
When I returned from India, I went to Bangkok Christian Hospital (it was near my hostel) and got tested to make sure I had rid myself of a parasite I got in India.  I gave them a blood, stool and urine sample and around $20USD in baht and my tests came back. I was clean.
In my recent visit to the hospital in Chiang Mai, it was actually a little more costly, but I'll let you watch the video instead.
Why Thailand for medical tourism?…Why not?
 Visiting the hospital in Thailand
What should travelers bring with them?
Going to the hospital in Thailand is easy. On my latest visit, I walked in Chiang Mai Ram Hospital, they copied my passport, took my photo and within moments, I was issued a medical member card and hooked up with a consulting travel doctor.
Generally, the prices for checkups and blood tests run low. In the past it's run me in the range of $20 total. Many travel shots are also inexpensive. However, recently, the antibiotic administered to me (watch my video) was pretty high.
Medical tourism in other countries
I have experienced hospitals in Korea and India, from neighborhood doctors to country doctors and hospitals.  The worse it's ever gotten during my travels (knock on wood) was when I was in a bike accident in Hampi (India), got some scrapes and wanted to get a ton of band-aids for redressing.  The small village pharmacy had what I needed in bandaids, antiseptic and gauze.  However, what made India occasionally, a challenging place to get cuts or experience illness in, is the fact you've got to navigate the bad water.  Trying to keep my wounds dry while taking a bath was inconvenient.
Getting a stomach bug or parasite in India is similar. You have to navigate the water and buy drinking water for everything.
What to expect at a Thai hospital
One thing you'll have to be prepared for is that your doctor may or may not speak English. Thankfully, for me, the hospital pharmacist knew a decent amount of English and enough to explain the doctor's prescriptions for me.  Always check the prescriptions before buying.
1- Your prescription form may be padded with an excess of medicines for every symptom you might encounter (but not necessarily have). It's a good practice to have someone walk you through what each medicine does, so that you know if you need to buy it or not.
2- The hospital pharmacy will always cost more than the local pharmacy and the 7-Eleven, which stock almost the same common illness tablets.
The pharmacy is secondary Thai medical advice
Local pharmacies are not to be overlooked. I've had pretty good luck with pharmacies too. I've found in all these countries, the pharmacies are better than the U.S. and you don't always need prescriptions.  Did you know that "Cipro", the common antibiotic for travel bugs and traveler's diarrhea is sold over the counter in Thailand and India?  It makes travel and health more convenient for travelers who pick up ailments along the way and often, these countries are prepared for the ailments that are commonly experienced in their country.
Good pharmacies can be the equal to pharmacists in the U.S. ; like country doctors, they know their drugs and the symptoms connecting to them. Other times, they might be great places to pick up oral rehydration powders, mosquito repellent, band aids, vitamins and surgical face masks.
The next best stop for pharmaceuticals is 7-Eleven. The 7-Elevens in Thailand are a one-stop shop in many cases and they have items that are useful. Paracetemol is the Thai equivalent to Tylenol. It's a fever reducer and pain-killer. They also sell motion sickness tablets, oral rehydration power, charcoal tablets and a lot of the basic stuff the pharmacy has. Best of all, the cost! The prices will floor you.
How to find a good doctor and/or hospital in Thailand
Like the U.S, sometimes you get good doctors/hospitals and sometimes, bad or lazy (you take your chances). Depending on country, there's many ways and places to inquire about good doctors and their reputations. Initially, I'll google the internet, check out blogs, ask friends who have traveled/lived in that country or visit expat forums. The expat forums (and ones on Facebook) are awesome and you'll get a good handful of options. If you're already there in the country, ask your hotel for recommendations. They'll have the option that they send tourists to. Once I get a few recommendations,  I google search for reviews of that place.  Often I end up with TripAdvisor .
Related Posts
 Food Safety Tips to Avoid Getting Sick While Traveling
Buy my Bangkok Travel Secrets Guide.
Travel tip cheat sheet (and dentists and doctors I use!) inside.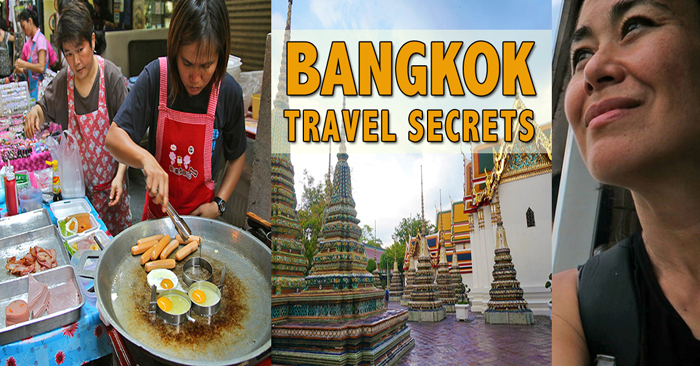 Disclaimer: GRRRLTRAVELER takes no responsibility for any information on this site and the way it is used.  These are services we've personally used; however, we make no claims for the overall character or effectiveness of services provided to others.
Book your Thailand bus and train tickets in advance

Best Travel Insurance for Thailand
American travelers often pay a premium on travel insurance.  World Nomads offers economic solutions for travelers who seek security and peace of mind.  It covers 150 countries. Read reasons you NEED travel insurance.
Watch Thailand Travel Guide videos for Solo Travelers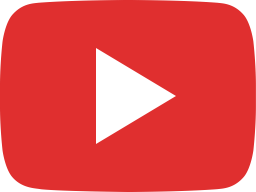 10 THINGS TO DO IN PHUKET | Phuket Travel Guide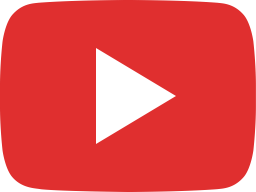 HOW TO USE BIDET SPRAYER TOILETS ( aka BUM GUNS IN THAILAND !!)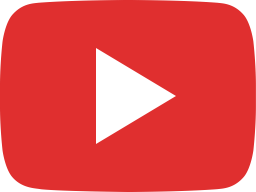 7 ELEVEN IN THAILAND | Shopping in Thailand