Last Updated on May 31, 2020 by Christine Kaaloa
Today's topic is a continuation from my video, Packing Tips for Carry On Luggage!
What do female solo travelers need in travel beauty gifts? I look at myself~ I dress in simple fashion. Unless I'm traveling to a cosmopolitan city or going on a short trip, I tend to dress down a lot. I often cherish comfort, especially as a female solo traveler navigating a new city and filming things for my blog.
I'm a creature of comfort, impatience and speed, aspiring to be the Jason Bourne of solo travel. I want to be slick, speedy, efficient in motion and mobility.
Table of Contents: 9 Best Travel Beauty Gifts for Solo Travelers
Top 9 Travel Beauty Gifts for Solo Travelers
Here's my top travel fashion beauty products that make it consistently into my carry on (watch video about packing tips for carry ons).
Best Makeup for Travel
I adore all in one makeup creams. Buh-bye bottles of goop, Bare Essentials, brushes and applicators… Now I just squirt, smear and go into any rugged activity of the day, knowing I have a smooth, presentable facial palette.
Now, I used to be a big advocate of Korean BB cream.  To some degree, I still am. But today, there's CC dream and I love my Stila CC Color Correcting Cream
.  It goes on green (the color of concealer) but blends into my skin a natural color. It's got sunscreen and moisturizers in it.  Due to the fact it's only SPF 20+,  I always apply an additional SPF 30 sunscreen to my face. The bottle clears carryon regulations, so you can essentially take the whole tube with you. I just still like to put them in trial size containers!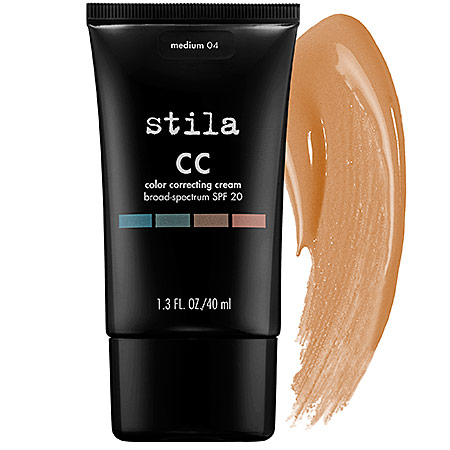 Dry Shampoo
Dry shampoo is my newest love!  A girlfriend recommended it for Greece and it came in handy.  Normally I take travel size shampoo and if you're not staying at a hotel, I still recommend taking a bottle. But dry shampoo helped me out during cold nights… or when I got sick.  It also helped because the country water and climate was over drying on my scalp. It doesn't leave a residue in your hair like some do.
 I use the DevaCurl No-Poo Quick Cleanser
 (1.5 oz). You can take it in your carry on and when you use it, it smells nice and doesn't leave a residue.  Cost: $5
Leg & Arm Warmers
 I love "ballet" leg warmers.  They're made thigh high, soft and comfortable, specifically to keep legs warm and mobility free.  You'll easily find cheaper leg warmers and boutiques and stores, but generally they're rigid, itchy-scratchy and are more fashionable than practical. Ballet leg warmers are practical. They may cost a bit more, I've had mine for 20 years and have used them for travel and on film sets, etc…  They've easily made their money back.
Try Women's 36 Stirrup Thigh Legwarmers.  For arm warmers, I try to find comfy and soft ones that trap the warmth in, but aren't scratchy.  When keeping warm, it's my appendages (hands, forearms and shins) that remind me that I'm cold. By bundling them up, the rest of my body is warm.
North Face Convertible Pants
Come over…. to the NorthFace side. Yes,  North Face Women's  Paramount Convertible Pants
 are not cheap, for one reason… they're good, durable and transforming!  One pair is all you need for the next ten years.
This looks very "I'm a traveler going on a safari", I know.  But these pants I use a lot, even when I don't travel and on occasions when I forget my bathing suit bottoms, these work perfect.  If you don't get it from the photo below, I'm lazy.  The gold of these pants is that you can zip on and off your legs.  So if it just got unbearably hot outside during a hike, you can zip them down, still it in your bag and walk the rest of your day in cool relief. I don't like packing too many things and these pants give me interchangeable options, without having to go into a dressing room to get them.
Note: I've bought knock-off brands in Nepal and elsewhere. None stand in the league of the original Northface brand.
.
Convertible skirt dresses
If you were planning to have the option to spend some sexy nights out on the town, but sexy nights" really qualifies as one or two evenings,  convertible skirt dresses are fab.  I like the the Alpine Design convertible skirt dresses that I get at my local Sports Authority.
Pashmina Scarf
This is so practical, it should come as no surprise to you why I've listed it here. It's a handy multipurpose item that can fit a gazillion occasions. I got my green pashmina scarf for only $5 at a Manhattan street fair several years. It's at least 6 feet long and soft.
Wrinkle-free UV proof long-sleeve shirts
These days, those UV rays are strong and I appreciate clothing which offers some proofing.
Columbia Women's Tamiami UV Long Sleeve Shirt
 is a lightweight button-down 40 SPF UV proof shirt which is versatile for travel and business casual.
Alpine Design's Women's Sun Long-Sleeve Shirt is a slightly less expensive substitute and I love mine. It's 20 SPF,  lightweight .  I can wear it in hot and humid countries, and they're warm enough to be layered for warmth.  Moreover, this shirt doesn't hold hard wrinkles!   I can ball these shirts up in my luggage and when I unroll them, it unwrinkles itself!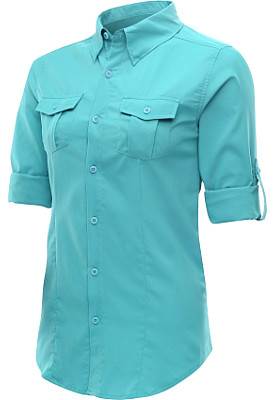 Now lemongrass essential oil
I like perfume like any woman, but when on the road, my Now lemongrass essential oil
is what I take . It's crispy lemony scent helps revive stale airplane air (and bad odor after a long day of hiking or sightseeing). The oil also can be worn in my hair for a pleasant citrusy aroma and unlike perfume (which can attract moquitoes with its sweet scent), lemongrass repels mosquitoes.  Additionally, it's an antiseptic and it can be used as aromatherapy to help ease muscle pain.  Read more of its benefits.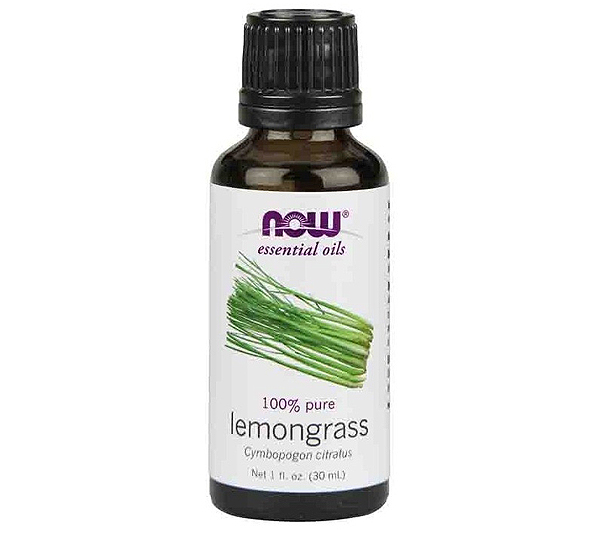 What would you add to this best travel beauty gifts guide?
—– Related Articles —–
Top Travel Beauty Products of 2015
5 Travel Essentials for Surviving Hostels
21 Ways to Outsmart Pickpockets and Thieves
Ultimate Packing Tips for Carry On Luggage
5 Ways to Trim your Travel Wardrobe
Top 10 Travel Gadgets for 2014

.