Last Updated on June 7, 2023 by Christine Kaaloa

Watch my 2-minute GRRRL's Tour of the Amari Watergate Bangkok Hotel as I review their 'Executive Rooms' 
.
Being a traveler, you experience a spectrum of unparalleled and exotic experiences.
I stayed at Bangkok's  Amari Watergate Hotel for two nights, as part of the Digital Innovation Asia conference.
Initially, I was supposed to stay for four nights, but I didn't get my conference schedule or hotel information, until a few hours before arriving into Bangkok (and ultimately, the day of the conference). The Amari Watergate looked far from the event and I was uncertain how far it was from the BTS line. The image of me, lost, scrambling and sweaty, while looking for the conference location, was not a result I aimed to achieve. My friend, Jeannie Marks, offered her lush pad at the Lebua State Tower Hotel.  So I took it. With breakneck schedules and errands, it was tough to pull away. But the  Amari was generous to offer a stay.  I wanted to be fair and check them out.
Bangkok foodie, Mark of Migrationology was staying there also and was kind enough to show me the way to the hotel; and boy, I'm glad he did!
Getting to the Amari Watergate Hotel, through the heart of the Bangkok's shopping district
From Chit Lom BTS station, we weaved and dodged past Central World through sidewalk streets filled with food hawkers, mall shoppers, sidewalk vendors, motorbike taxi gangs, etc… Sometimes, it's hard to tell where Bangkok's true heart is when it comes to shopping, when Bangkok is one huge mall. But Amari is in the Pratunam district, surrounded by shopping malls and street stalls. It's in one of the most animated, vibrant and… congested shopping areas in all of Bangkok!
Bangkok has various forms of transportation, so there are more ways than one to get there.  If you're like me, you enjoy experiencing the energy and liveliness of walking Bangkok streets.  If you're hoidy-toidy, you probably want to zipline it via taxi (Note: I'd avoid rush hour) and if you're daring you can hail a motorbike taxi to weave between traffic.
First Impressions of the Amari Watergate Bangkok Hotel
Ten minutes later, I arrived at the Amari Watergate Bangkok hotel. The exterior didn't look impressive, but once you step inside, it opens to something nicer. We whizzed past lobby registration and went straight to the elevators.  Not the usual route for a hotel check-in. Mark pushed the elevator button… 32nd floor.
When the elevator doors opened, I rounded the corner and was greeted by a charming Thai woman in a uniformed suit. Before the reception desks were seats. Lighting was low, cool, clah-ssay…
"Welcome to the Amari Hotel, Executive Level. Put your bags down and have a seat..." she said with a smile.
What is a 'Executive' treatment at Amari Watergate Bangkok?
For a period in my life, I traveled often for work and lived in four and five-star resorts and hotels, anywhere from stretches of a week to a month.  I used to think they were all executive . Afterall, I was there for business, the staff was polite and my environment spelled "luxury".  All hotels came with a gym- pool- spa and occasional room toys like iPod holders and yoga mats for complementary use. Above all, my company was paying a lot!
These types of hotels are fairly predictable, so my idea of "executive elitism" was naturally, defined by the standard of "whether one could  afford to say there (or not)".
Until now I've only heard raves about Thai hospitality in hotels. At the Amari Watergate, staying at an "executive" level, you experience Thai hospitality and it makes you feel …elite, special.
As the receptionist checked me in, she rang for the manager. A manager appeared and formally greeted me with a traditional Thai wreath-like lei. He hung it on my wrist. Now, I'm from Hawaii and our culture is about "lei-ing" people. This is the first time anyone ever lei'd my wrist!
My wrist felt very elegant, elite.
It also felt very heavy…
But damn!   I was entering the Bangkok-ian world of the Amari Watergate Executive Rooms.
My executive hotel room at Amari Watergate Bangkok
Whether you live an affluent lifestyle or budget one, every guest enters their room wanting to know what Santa left in stocking surprises. Big or small? Techie cool or dated? Good view? Nice bathroom? What's complimentary? Am I right?
The room was moderate-sized,  with an understated elegance and contemporary design.  Bed was comfy. It reminded me of a Sheraton in the U.S.  Fairly standard business class luxury. Some people appreciate the functionality of a more business layout .
I can appreciate it.  I like my room to have "a workspace" over a lounge space. While a lounge space looks more fancy,   as a solo traveler, I'm not entertaining guests nor am I haven't a business meeting in my room, so lounge spaces are cute, but useless to me.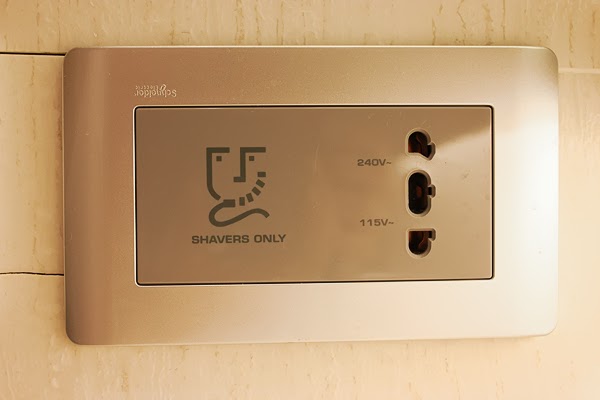 The bathroom had both, a shower and bathtub so you have options.
Too bad they didn't offer bubble bath. Would've been a unique touch.
One cool  novelty is that there's a funky sliding door that opens between the bathroom and bedroom (watch my video above).  So either you can watch the tv from your tub bath or watch yourself taking a bath from the bed.
Haven't designated the functionality of that yet, but it was a 'cool factor' that tickles you to have.
The View at Amari Watergate Bangkok
I've visited Bangkok several times; it never dawned on me that having a high view of the city is a privilege few can afford in Bangkok.
There's no observation towers (that I know of) to see Bangkok. Your only options outside of these hotels, are business towers, swank hotel club bars like Skybar, the Skytrain and temples like Wat Arun.
Although Amari Watergate isn't the tallest hotel, it's got an impressive view overlooking the city and the Pratanum shopping district. To wake up to this in the morning is a high.
Thai hospitality
When you get down to it, every man is a bit of a beggar who loves freebies. How can you not?
When I arrived, my room had this … it was better than a chocolate on my pillow. They even give you complimentary water (which not all luxury hotels do and was one of my reasons for preferring the last budget hotel I stayed at)!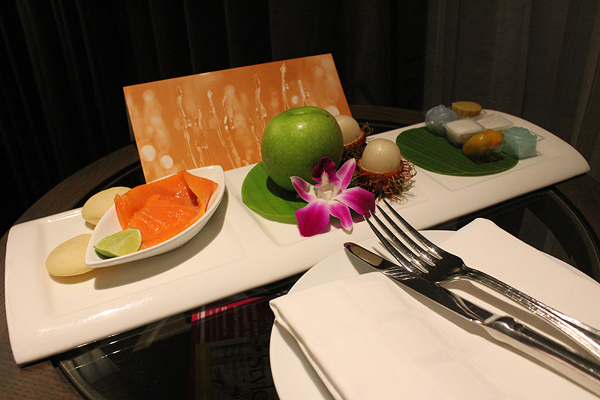 Okay, so not every hotel is perfect and if you feel it is, then maybe you're not being too picky.
The  thing I remember most about the hotel WiFi, isn't that it was complementary or wireless, but  how many times I felt like I was logging it. I'm not sure if you can argue about internet security or the fact the hotel is in a busy location, but if I were there for business, I'd be upset if I got booted off of an important international video conference call, because the system resets at midnight (and I didn't know it).
Secondly, with most hotels, it's all about presentation; so at really nice ones, presentation matters even more. Toiletries are what every guest checks out, second to the goodies in the room itself.  It's one of the things about a room that will be on spotlight.
Cheap-looking toiletries are as disappointing as a 5-star Robert DeNiro restaurant in Tribeca, using disposable wooden chopsticks (total truth and it was scandalous to some New Yorkers) or like a guest doing their laundry in the sink of a 5 star luxury suite!
…Oh wait, that's me!
Nevertheless, the Amari redeemed itself later.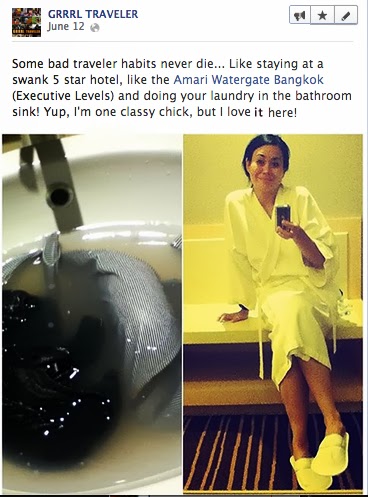 Breakfast in the Clouds of Thai luxury
Morning buffet breakfast in the 'Executive lounge' I chose a seat near the window.  All was calm and quiet. No clanking of dishes or kids screaming and running around. Peace.
As I ate, it dawned on me – I was alone, but it didn't feel it. The view of a sprawled Bangkok was my companion and it was loud enough.
Raising  mood levels  with Breeze Spa
With the conference, my errands and shedding water weight in the Bangkok humidity, it was hard finding time just to relax. So I sat at the pool waiting for my spa appointment.
As a guest of the Executive Rooms, my stay came with a complimentary spa package at Breeze Spa (watch the end part of the video)! I got to choose from a special menu of spa treatments that were designed to enhance a mood you wanted to feel. Massage techniques, lighting and scented oils were specifically chosen to help revive, invigorate, relax or calm your senses. I wanted to feel "Invigorated".
Unfortunately, I can't tell you details of my treatment– I passed out the moment I laid on the massage table!
Maybe all that running around Bangkok took a toll on me or that the Breeze Spa environment really did a good job.
Amari Watergate Bangkok review
Staying at the Executive Rooms of the Amari Watergate Hotel was a pleasure!   The treatment you get there makes you feel special… "elite"…"VIP"… "executive".
One morning when I was having breakfast in the Executive Lounge, a well-suited diplomat walked in with his team of assistants and paparazzi.  I guess he felt it was the right place to be too!
Thanks to the Amari for a wonderful stay!
Information:
Amari Watergate Hotel
847 Petchburi Road
Bangkok
+ 66 2 653900
5 star luxury hotel
Location: 10-15 minutes from Chitlom BTS Skytrain, past Central World and under the bridge..
Want budget accommodation options? Here's a list of places in the Pratanam district.
Get my Travel Secrets : Bangkok eguide here.
Note:  While my stay was sponsored by the Amari Watergate Bangkok Hotel, all opinions expressed here are my own.
Get my BANGKOK Travel Secrets Eguide for information on Bangkok dentists, medical tourism and more!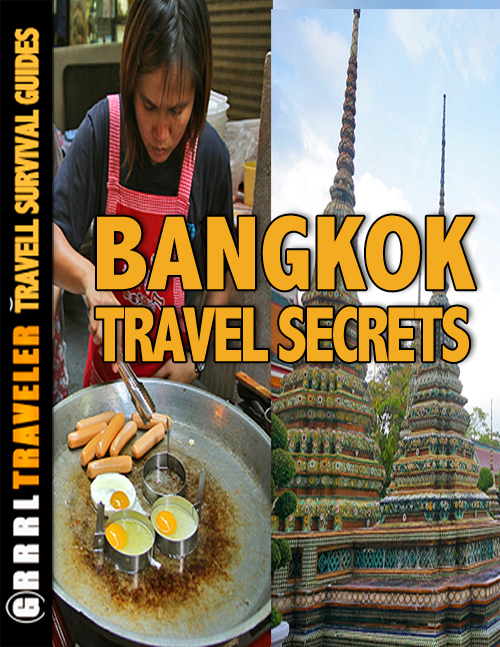 Book your Thailand bus and train tickets in advance

Best Travel Insurance for Thailand
American travelers often pay a premium on travel insurance.  World Nomads offers economic solutions for travelers who seek security and peace of mind.  It covers 150 countries. Read reasons you NEED travel insurance.
Watch Thailand Travel Guide videos for Solo Travelers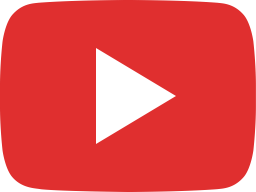 10 THINGS TO DO IN PHUKET | Phuket Travel Guide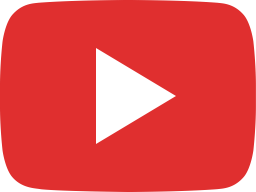 HOW TO USE BIDET SPRAYER TOILETS ( aka BUM GUNS IN THAILAND !!)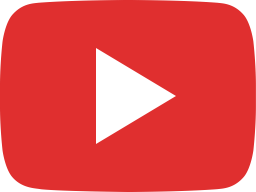 7 ELEVEN IN THAILAND | Shopping in Thailand