Last Updated on January 19, 2020 by Christine Kaaloa
I went on a momo hunt to hunt down a variety of momos which might redefine the the way travelers think of Nepali momos. This is a summary countdown of my top 11 best momos in Kathmandu and where to find them!
When I was planning for my trip to Nepal, I got to thinking about one of the foods I hear travelers and travel bloggers rave about- momos. The photos were all similar– steamed flour dumplings with a standard variety of fillings. It got me wondering if the Nepali taste for momos was basic … simple.
I began researching millennial Nepali foodies on Instagram – some were serious about their food experiences and rating them – but many led me to believe there was a variety of momos from posh to street.  I then took to the online blogs and found a post by my friend Ashish showcasing 12 varieties momos you'll find in Nepal . Ashish runs a site and service Honeyguide Apps where you can create and book your own trekking itinerary.
Clearly, travelers were merely scraping the surface. So upon arrival into Kathmandu, I asked Ashish to take me on a momo hunt so I could experience these varieties for myself!
Things to Know About Momos in Kathmandu
Momos are native to Tibet, Bhutan, Nepal, and parts of India. Typically known to originate from Tibet, they have since migrated to become a comfort food staple in various regions. Momos are typically steamed dumplings with various fillings from meat to cheese and vegetables. In Kathmandu, momos are a popular comfort and street food, such that its developed a creative variety.  A hungry traveler may track down some of them — in its simplest form of steamed momos, they are quite ubiquitous on tourist menus. But to reach the broader ranges, knowing a local helps and there are some additional options in this post!
Pioneer Momos
These are the momos which originated in Nepal and given inspiration to a new cultural trend.  You'll find them in specifically local places, either at their own joint or spin-offs at other local restaurants.
Open Momo
Open momos are my favorite momo. Originating from Gangri Sumai Restaurant Momo, what makes the momos unique and ultra flavorful is the accompanying sauces. Inspired by Thai flavors, the momos are like open flowers and you can pick and choose the sauces to fill them with. Usually, there will be around four sauces accompanying the open momos. You can mix sauces in one bite or keep it all one flavor. Flavors can range from sweet, sour, vinegary, salty, etc.. Location:Gangri Sumai Restaurant, Ganesh Man Singh Path, Kathmandu 44600, See Map
Everest Momos
This popular hole in the wall joint which has pioneers one of the most popular moms of Kathmandu, a buff mom smothered in a creamy and flavorful sauce. It is so popular that this joint serves only one momo – buffalo momos in a platter of sauce, with hints of garnish. It is plate licking good. Location: Everest Momo,  Lekhnath Sadak, Kathmandu 44600, See Map
Popular momos for middle class Nepali
These are momos that can be ubiquitous if not accessible to tourists in Thamel.
Paneer Momos
Tucked away off the Main Street, Bagmati Sweets is a crowded local sweet shop with simple street snacks.  Paneer and veg momos are probably the ones I'm most familiar and was an easy option here- paneer is a light cottage cheese with a subtle creamy taste. To some, without the sauce it can taste almost bland, so we're gonna add a chunky tomato based sauce.. As Ashish says,  the sauce makes a big differerence with moms in Nepal and we're going to see more of that. As Ashish says…   The moms here are not fussy, simple and inexpensive. Location: Bagmati Sweets,Tripura Marga, Kathmandu 44600, Nepal, See Map
Buffalo & Paneer Momos
Similar to and inspired by Everest Momos the momos at Narayan Dai ko Masangalli ko Famous Momos are much simpler than pronouncing its name. The small chain has a simple menu of momos drowned in their own special ingredients of sauce. Albeit a small menu, they offer a bit more options than Everest Momos (menu in my video). The shop is conveniently located near the Kathmandu Durbar Square entrance. Location: Narayan Dai ko Masangalli ko Famous Momo, See Map . Website
Jhol Momos
One of my favorite momos was jhol momo, a momo that is submerged in a deep chutney sauce (or soup). Perfect on a cold day, eating these momos in their creamy chutney sauce with garlic onions and cilantro is deeply satisfying. You can have these momos in a range of fillings such as as meat (aka buffalo), cheese, veg, etc… I tried this at Le Trio, so it came with a modern lounge-like ambience ripe with Nepali urbanites. The menu here is quite French-Italian- Chinese and western (like buff burgers, salads, BLTs to a few Newari dishes and appetizer classics like Newari choyella, sandeko. Prices at Le Trio will be a little higher than your street prices, but the food fare is tasty.
Location: Le Trio, Restaurant Lane | Pulchowk
Fusion & Dessert Momos
Kathmandu has its own signature and modern spin on momos. This is where I began to realize there is a cosmopolitan, youthful, trendy and stylish flair to Kathmandu culture. You'll have to go a little outside your tourist zone but not very far. These options are found in populated if not trendy places in Kathmandu. Prices will be a tad higher than street prices.
Tandoori Momos
One of the most Instagrammable momos in Kathmandu is Sinka's buffalo skewers or shishka bob with a barbeque sauce. These momos are deep fried with a slight crunch with sweetened barb sauce, bell peppers, onions. It's worthy to note that the menu at Sinka is quite large and there are a handful of creative and visually-interesting momo variety to try. They could practically make their own top 10 list. They also have jhol momos here.  Location: Sinka Nepal, Kumaripati, Lalitpur (website)
Pork Momo Soup
Pork is not a common meat on Nepali menus. But at New Dish Homely Chinese Food on the bustling main street of New Road, pork momo soup has a popular seat in Nepali hearts. The dish takes influence from Chinese soup dumplings, where you poke holes in the dumpling to allow soup juices to enter the wrap and filling. The exception this dish is that it has Nepali spices over Chinese ones.
The soup is made from the steam juices which filter from the momos as they cook. Location: New Homely Chinese Food, Center Road,Kathmandu
Vegetable wrapped momos
Much of the time, I found momos to have similar fillings~ cheese, pork, chicken, vegetable… Thus, what set some momos apart were their innovative outer wraps such as cabbage, spinach, buckwheat. At Alice's Restaurant, the menu consists of Nepali snacks, Thakali, Continental , Chinese and Japanese foods. A bit on the posh side, the prices are a little more than street food.  Note: Photos here are half the normal serving size of ten momos per plate. We requested the other half to be boxed to take home.
Cabbage Momos
At Alice's Family Restaurant, I tried cabbage momos. The inside was a standard paneer and vegetable filling while the outside was soft-boiled cabbage, making the momos taste juicy and flavored, especially when dipped in a sauce that was similar to a jhol momo dip. The sauce adds flavor while the wrapping creates moisture and unique flavor to the dumpling.  Location: Alice's Restaurant, Durbar Marg, Kathmandu Website
Spinach Momos
You can have it with chicken or paneer vegetable filling but the outer wrap is a thick spinach flour wrap. A bit on the chewy side, the spinach taste is a little rubbery side and not as juicy as its sister. Interesting nonetheless. Location: Alice's Restaurant, Durbar Marg, Kathmandu Website
Dessert Momos
At Momo Queen , a small posh cafe at Hotel Ambassador in the embassy district of Lazimpat, you'll find some standard momos like chicken and cheese, but you will also find posh dessert momos.  Location: Momo Queen, Hotel Ambassador, Lazimpat, Kathmandu. See Map
Chocolate Momos
A highly Instagrammable momo are chocolate momos. The chocolate momo at Momo Queen, is a unique flower-shaped momo with chilled gooey dark chocolate tucked between the layers. You will definitely feel a little sinful breaking into it.  At 75 rupees a piece, this is somewhere you want to come for a special occasion.
Location: Momo Queen, Hotel Ambassador, Lazimpat, Kathmandu. See Map
Khuwa momo
Khuwa momo is a light non-sweet and light-tasting coconut desert momo. Personally, not one of my favorites, but Nepali might find this flavor the taste of tradition and childhood. The filling texture is reminiscent of a softened burfi..Location: Momo Queen, Hotel Ambassador, Lazimpat, Kathmandu. See Map
What Momos and momo joints would you recommend to this list?
Watch all Momo videos to see the experiential variety!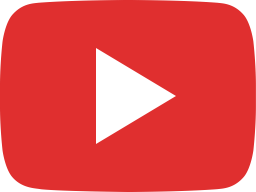 5 MOUTHWATERING MOMOS IN KATHMANDU + SOUP TO DESSERT | Best Momos in NEPAL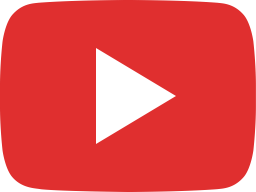 BEST JHOL MOMO + NEPAL MOMOS IN KATHMANDU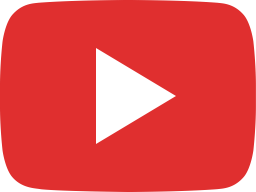 JUCIEST MOMO IN NEPAL | CABBAGE MOMOS KATHMANDU