Last Updated on July 12, 2020 by Christine Kaaloa
What are must try food in Sikkim? Due to a largely agrarian community, food in West Sikkim is delicious and fresh, but it's not hugely spicy. Sikkimese cuisine uses much onions, cumin, garlic, chillies and tumeric; the flavours are basic and subtle. Due to the chilly climate and high altitude of this region, fermented foods and drinks are popular in Sikkim.    Traditional food of Sikkim gain their influences from the neighboring countries of Nepal, Tibet and Bhutan.  But there are basics of Indian food and rice is a staple.   Meat lovers, will be happy to know this is a meat loving region; however, there are options for vegetarians. 
Table of Contents: Exploring 11 Top Foods of Sikkim
Exploring Must Try food in Sikkim  (Watch video)
11 Top Traditional Food of Sikkim
 

1. Gundruk Soup

   
Gundruk Soup is  a popular vegetarian soup made in Sikkimese households but also found in restaurants. It's often served during chilly or wintery seasons. It's made with fermented vegetables, tomatoes, onions, garlic and doesn't look appetizing but is. I loved it.  This cost under $2.  I had this at a guesthouse/restaurant a stone's throw from my hotel.
2. Sinki Soup
Sinki soup is another popular fermented food of Sikkim, similar to gundruk. Instead of fermented vegetables, it is made with fermented bamboo or radish root tap that has gone through an interesting fermentation and bacteria curing process for pickling.
3.  Sael Roti
Sael roti (aka Sel Roti) is a deep fried, ring shaped soft pretzel made from fermented rice batter. This crispy crusted donuts are often eaten during festivals and special occasions.
4.  Momos
Momos are Tibetan dumplings and they are easily found in restaurants and cafes in Sikkim. They can be steamed, deep fried or boiled and contain anything from vegetables, meat and cheese or paneer.  Momos can taste subtle to bland. Often the momos come on a plate of eight or nine with a red chilli paste as a side condiment for added flavor. My favorite momos are steamed dumplings or momo soups.  In Pelling, I had the Cheese momo dish, where the paneer cheese filling was soft, buttery and one of the best I've tried.
5.  Paneer Cheese
What I didn't know at the time is that Siikkim is an international exporter of some of the finest cheese. One particular one is Sikkim Alpine Cheese Spread. The cheese is going global and it raises the standard of cheese in this region. However, cheese dishes are definitely a must try in West Sikkim in general.
6.  Thukpa
Another popular Sikkimese egg noodle dish originating from Tibet is Thukpa or Gya-thuk.  It's said to be spicy, with vegetables or meat in a meat based broth.
7.  Tibetan Bread
Tibetan bread can come in different sizes and styles. The one I tried is a type of skillet flatbread with a hard outer crust and thick soft inside. It's flavor is basic, with a hint of olive oil. I wouldn't write home about it, but it can be filling staple for a trekking trip. You can have this with different types of side dishes to give it flavor and make it more filling. In this case, I had it with Yak cheese (pictured below).
8. Yak Cheese
Yak cheese is creamier and higher in protein, fat and nutrients than cheese made from cow milk. Yaks are found in high altitude regions in the Himalayas. Often regions like Sikkim will also have yak cheese candies, or cut cubes of hardened cheese for locals, mountaineers and sherpas to suck on. I tried this meal in Yoksum at one of the popular cafe restaurants in the main town square. The yak cheese had a smoky, slightly rubbery texture with peppers, tomatoes, onions and garlic. Not my favorite dish but noteworthy of the region
9. Lassi

   
A popular dessert drink of India is lassi, a sweetened fermented yogurt drink. It's a mixture of dahi (aka yogurt) and milk and occasionally spices, sugar and/or bits of fruit.  You really can't go wrong with lassi and it's great probiotics for your tummy.
Note: I always eat the yogurt in India to build a healthier gut.
10. Chaang
Sikkim has many local distilleries and the locally made alcohol is very cheap. Chaang is a locally brewed alcoholic beverage made from fermented millets, rice and yeast. Chaang can be very potent. It is served in and sipped through a bamboo pipe. Who would've thought that fermented cereal can make you heady?
11. Chhurpi-Ningro Curry 
Ever since I fell in love with fiddle head ferns in Sarawakian jungle dishes, Chhurpi-Ningro Curry is a Sikkimese dish I wish I had the opportunity to try. Being elevated in the mountains, locals love to eat varieties of mountain ferns. Ningro curry is a combination of alpine fiddle head ferns sauteed and blended with a chhurpi (a type of cheese) curry.  Sounds yummy!
Where can you get these top foods of Sikkim?
Sikkim has a lot of small towns and villages, so street food vendors are not as common. In Pelling and Yoksum towns- where I experienced these foods- there aren't a throng of restaurants.  The best places to find some of these foods will be hotel/guesthouse restaurants and small local cafes. Prices are small town prices and inexpensive. Food is made fresh and from scratch.
Related Posts on Food
Food Safety Tips for Avoid getting sick abroad
Best Foods in Varanasi
Best Foods in Kolkata
Binge watch my foodie videos! Would you travel to eat?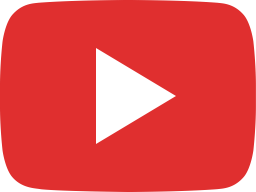 NEPALI STREET FOOD TOUR | Deep Fried NEPALI BREAKFAST+ KATHMANDU Sightseeing (Part 1)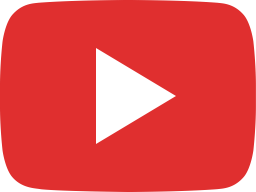 10 TOP STREET FOODS OF KOLKATA | INDIA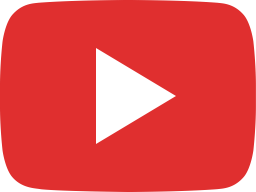 11 TOP GREEK FOODS | Athens, Greece
Featured Indian Food Posts
If you are new to Indian food, start with Decoding Indian Food. For 14 safety food tips which will save you from getting sick, read here. One thing in India you may experience is the culture of eating with your hands. Onward, other Indian food guides we covered were popular Varanasi Street Foods. If you visit northeastern India, check out: Top Sikkim Foods
What to Do & Eat in Pushkar
Trip planning for India ? Start here.
Planning your first trip to India? Start here. What to Pack for India Backpacking? Check here.  Read about how to Get an Indian SIM , do you need a female urinary device?,  getting an Indian Tourist Visa for U.S. Citizens
Learn the India trip essentials from India scams, dress etiquette, itineraries, accommodations, food insights, how to take the bus, dealing with sexual harassment and indian trains, and staying at ashrams.
.