How to Plan Your First Trip to India | Popular Itineraries & Costs
How to Plan Your First Trip to India?
When planning a trip to India it's easy to feel overwhelmed with a vast and diverse country like India. Many travelers don't know where to begin their research or know where to go. So I'm going to dive into the topic of trip planning for India, my top 5 fave trip routes in India and travel costs in india.
I've had a love affair with India for over a decade. It started with my interest in yoga and spirituality (I was a long-time raja yoga practitioner with Brahma Kummaris in the U.S.). From there I got bitten by the Bollywood film bug. All of these interests, inspired me to travel India and delve deeper into understanding its food, religions and cultures.
How to Plan Your First Trip to India
The first question on the forefront of everyone's mind when planning a trip to India is Where to go?  India is such a large country of diverse culture and landscape. Just opening your India travel guidebook can feel overwhelming.  So in trip planning, there are two things I recommend travelers to look at: 1) popular trip routes taken by other travelers, and 2) themes and personal interests .
Top 5 Popular Sightseeing Routes in India
When planning my India trip itinerary, I try to map out a route that is convenient for efficient travel.  Distances you will travel in India, from city to city can take anywhere from two hours to a day. Rather than jumping around in locations, it's best start by mapping travel routes or covering India by linear chunks or regions.
I'm going to list the top 5 popular routes that travelers take in India. This is merely a starting point for your trip planning.
Also read Planning a Trip to India: Things you Should Know
1.  Golden Triangle
Popular cities: Delhi, Agra, Jaipur
This is the most popular tourist route of first time travelers to India, travel agents and tour operators.
The Golden Triangle creates a triangular route, hitting the highlight jewels iconic of India, such as the Agra'sTaj Mahal, Jaipur, a home of Rajput royalty and maharajas, and India's government capital, Delhi. This can be traveled in a week. Delhi is only a few hours from Agra and Jaipur, so travel time to either cities is less than a day. The first time I came into India, I did the Golden Triangle route, while adding on a Rajasthan route, the second most popular route.
2. 
 

Rajasthan (Rajput royalty and desert)

Popular Cities : Jaipur, Pushkur, Udaipur, Bikaner, Jaisalmer, Jodhpur

The Rajasthan route is the second favorite tourist route. Rajasthan is known for its Mughal history, Rajput royalty and the Golden Age of Maharajas, and it's desert-like terrain. Be on the lookout for elephants and camels and brightly colored saris dotting this region!

On my first trip to India, I combined the Golden Triangle route with a Rajasthan focused route: Jaipur- Bikaner- Jaisalmer- and just eclipsing the blue city ofJodphur. I threw in Varanasi at the end of my trip too. This entire route took me around two weeks.  On my third trip to India, I circled around back to Rajasthan to experience Pushkar and the Pushkar Camel Fair.  
3: Western India (Beaches and villages)
Popular cities: Mumbai, Goa, (Karnataka Region) Hampi, Gokarna,
There are many popular destinations in India and Mumbai (or Bombay) is yet another. The Bollywood capital of India draws movie star hopefuls, but feels a little technologically behind compared to Delhi; it still has not acquired a metro system.  This was the start of my second trip to India– a three month route. Surprisingly, Mumbai didn't hit my favorite Indian city list as I hoped. I never got to see Bollywood stars or a Bollywood film being shot !
A favorite route for travelers is to come into Mumbai and travel down to Goa, for its beaches and rave scene. Continuing south, you'll hit the Karnataka region and smaller, slightly rural towns like Gokarna (beaches) and Hampi (a town of UNESCO ruins). This region was a little hotter, and at times it felt more arid.
4: Southern India ( Kerala region- beaches, rivers & backwater )
Popular cities:   Alleypey, Fort Cochin, Varkala Beach, Trivandrum (for Sivananda Yoga Ashram), Kanyakumari, Madurai,
Southern India heralds the Kerala region. Known as "God's Land", you can understand why -the region is lush, with lots of backwaters, rivers and river boat or houseboat tours. The state is a little more affluent than other states in India, streets are well-maintained and there's many universities in the area.  Book a houseboat tour in Alleypey or take a three-hour public boat tour of the backwaters where you'll see fisherman laying nets. Fort Cochin is a town with colonial architecture and is home to giant fishing nets and a fishing trade.  For those interested in spirituality, the most well-known ashram of the south is the home of Amma, "the hugging saint". It is also a place where I had my first Sivananda yoga ashram experience (in Trivandrum).
Temple architecture changes around the Southeastern regions, as in Tamil Nadu cities, like Madurai, where you'll find the arts are of high focus. Temples can be brightly colorful, and/or a little more illustrative. Southern food and culture also changes, as fish can enter the menu and you might find your dosa or thali served on a banana leaf. Local Indians, raised with Hindi and English might hit language barriers with Tamil.
5.  Northern India ( Himalayas – mountains )
Ladakh, Amritsar, Dharamsala, Sikkim, Rishikesh, Darjeeling, Varanasi
The northern areas generally feels the pull of influences from neighboring countries like Nepal, Bhutan, Tibet. The ethnography changes a bit as can the food, culture, language and landscape. In Northern India, I wanted to take my yoga teacher certification program in a place I felt might connect me with a beautifully serene, mountainous environment, where I might learn the meaning behind an eagle pose while looking out and see soaring eagles — that was Dharamsala, the home of the Dalai Lama.  Additionally, yogic travelers like to get their spirituality on in Rishikesh, a cleaner and more peaceful alternative to Varanasi.  Amritsar is a Punjabi region, where you'll find Sikhism, the Golden Temple and the Wagah Border.
Further up north there's Ladakh and Leh, a surreal mix of desert and ice landscape; for me it was heaven on earth.
Bonus
6.  East India
Odissha, Orissa, Kolkata, Darjeeling, Gangtok, Sikkim
I haven't touched much on East India, because I haven't traveled much of it. In Northeastern India (West Bengal and higher) the landscape and temples change distinctly again as you head up to Darjeeling and Sikkim, where you'll encounter a mixture of Tibetan Buddhism and momos.
2. Themes and Personal Interests
What draws you to India?  You can design your itinerary according to the aspect of India you are most attracted to.  Theme interests can range from culture, spirituality (Hinduism, Buddhism, Sikhism, etc…), temple architecture, Ayurvedic interests, yoga/meditation, food, etc… You can be an expert traveler of India or maybe your knowledge consists of a photo you've seen in a guidebook or blog. Either way, you can paint your itinerary with the mystery and exoticism of India dreams.
Spirituality
If you're interested in spirituality, you may seek ashrams, meditation centers or temples.
Note: A lot of yoga enthusiasts love to come to India because they think of the yogic experience.  Yoga is practiced a tad different in India than the way it's practice in the US, so this may be an enlightening experience for you.
Festivals
Maybe you want to focus on festivals because India celebrates festivals in a grand way,.. very colorful and big. What a lot of people don't know is that some cities celebrate certain festivals in a larger way that others do. Diwali is strong celebrated in Varanasi, the city of Light; whereas, Durga Puja is celebrated big-time in Kolkata. In Kolkata, Durga Puja artists bring the festival to life through their craft (check out some of it here), so there are many puja tours around town, celebrating highly decorated Durga pandals (aka temporary structures).
Note: Holi Festival is a world re-known Indian festival, celebrated with the throwing of colored dye powder. It is a festival that has attracted the attention of foreign travelers. However, it is advised that women avoid attending Holi in public festivities. A majority of Indians and authorities will advise travelers against the festival. Holi can attract a lot of drunken, rowdy men and there have been a high number of cases of women being groped in inappropriate places. I celebrated Holi in the safety of an ashram. These days, some hotels and homes will have their own Holi festival to keep the celebrations safe.
Unique city attractions
There are cities in India which have unique attractions, which are eye-catching and distinctly characteristic of a city or region. Some examples are the fishing nets in Cochin, the Wagah Border Ceremony (a face-off between India and Pakistan), or Pushkar Camel Fair in Pushkar.
What sites can you go to for a rough idea of where to go?
Reputable Trip/Day Tour sites: For trip planning ideas or booking a tour, check out G Adventures
 or Intrepid Travel
 (check out their last minute travel deals for savings). For short city day trip tours: Viator or Urban Adventures (sister company of Intrepid).  For more boutique food or cultural tours, Google for the specific type of tours or activity themed tours you're looking for.
I also like to look at travel blogs for more in-depth information. My favorite India Travel forum is IndiaMike.com – it's a great resource with an active Indian community around trip planning. You'll get locals answering your questions.
Facebook groups: There's travel groups and communities on Facebook or India travel Facebook groups.
Tripadvisor offers a lot of information if you're researching hotels. I always check hotel and guesthouse reviews before booking anything online. In the past, hotel websites proved too unreliable as photos were not always accurate. These days, everything is aired in a customer review.
Backpacking India: Tips to wing your travels
Yes, it is very possible to wing your trip to India and it's something I've come to enjoy.
Long-term backpackers often like to wait until they arrive in India to see what's available in resources. However, if you're going to be researching your trip while you're traveling, you're going to be losing a lot of valuable time to the Internet. So here's some travel hacks I use:
Indian travel agents are knowledgeable in helping you plan and schedule onward travel and tours . Also, their commission won't be much.
Make friends with Indian tourists and locals. It is not easy to cross paths with other western travelers in India. Backpacker routes here are not like backpacker routes in Thailand
, or Cambodia
where you'll hit a stream of other travelers or a plethora of hostels.
Hostel chains are beginning to pop up in India.
Take an India guidebook
. It's a good read on a long train ride and great for last minute recommendations.
Look into day tours, where you can get more insightful cultural information. This is key to unlocking India's mysteries and your confidence in traveling. I like Viator (if you want to book online) but you can always Google for local walking tours, cultural or food tours in the city you're in.
Travel insurance is always advised in the case there are any medical or travel emergencies.
How much do you spend per day in India and how much is the accommodation?
I know people always ask how much does it cost? It depends upon the type of vacation you're taking. There a vacation travelers, who travel anywhere from two days to two weeks.
A two week trip to Europe, might cost you $3000. If you're traveling to India, $3000 might get you through two months. So that's a big difference.
Vacationers don't mind splurging for a good experience, to feel safe and often, they will pay a little more for convenience. If you are a long-term traveler, nomadic or a round-the-world trip traveler, you're going to want to watch your budget a little more. When I was traveling India this last trip, I was traveling for several months and also adding on other countries, flights and visas. I needed my dollar to stretch. My average was anywhere from $25-$35/ day.
My budget range for guest houses/ hotels: Rs.900 (approximately $14 or $15 a night)
Read: Tips for Finding Budget Accomodations India
Mid range or budget hotel:  $20-$30/day.  Hotels often have tax or tariff. Luxury hotels have a luxury tax.
Street food : Rs.10-Rs.60  (that's literally under a dollar)
Restaurant meal: around Rs.150 a dish
Intercity travel (via taxi, autorickshaw or rickshaw): Around Rs.60-70 range  It's priced according to distance.
Going to the Airport: Rs.150+ ($2.50)
Domestic Flights : around $60 and up. Usually under $200. But if you're traveling during festival season, then expect those prices to inflate.
Trains: $12-$35 2AC, 3AC, sleeper 3AC
Attractions:  around Rs.200 for foreigners, lesser attractions will be under Rs. 100
Budget:  $20 to $35 dollars a day. This is fairly mid-inexpensive, and affords a decent time. Budget backpackers can survive on  lower.
Recommended Essentials for India.  Click to Shop.
Binge watch my 'How I travel India' video playlist
Check my "How I Travel India" playlist.  I've already covered the inside of Indian trains, how to get a tourist quota, how to get your Sim card.  These are all filmed as I travel through India alone, so you can see the degree of difficulty or not.   I love India but I am certainly not invulnerable to trip difficulties or culture shock.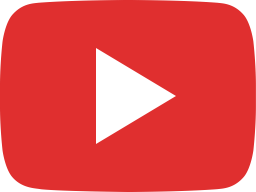 10 TOP STREET FOODS OF KOLKATA | INDIA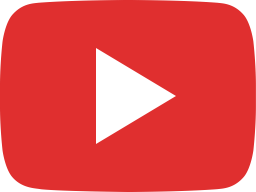 16 BEST THINGS TO DO IN KOLKATA (Calcutta) INDIA | KOLKATA TRAVEL GUIDE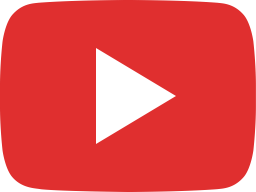 TOP 5 TRAVEL TIPS FOR INDIA: SURVIVING INDIAN CULTURE
Related Posts
Must Haves for your Trip to India
5 Travel Tips for Surviving Indian Culture
Staying with an Indian Family: Indian Etiquette: Things to Know before you Go
Taking Indian Trains & Indian Train Etiquette
Traveling Soon?
I highly recommend travel insurance. American travelers often pay a premium on travel insurance.  World Nomads offers economic solutions for travelers who seek security and peace of mind.  It covers 150 countries.
Disclosure: Some of the links in this post are "affiliate links." This means if you click on the link and purchase the item, I will receive an affiliate commission. Regardless, I only recommend products or services I use personally and believe will add value to my readers.