Last Updated on June 28, 2019 by Christine Kaaloa
Traveling to India soon? Is it your first time?…
Traveling India can feel challenging for a first timer. Poverty, dirt, begging… are things you hear travelers warn others of.And it is true, but the pros can outweigh the cons and India is definitely an adventure that most do not regret. So here's 14 Essential Things to Know Before Planning your Trip to India.

Planning a Trip to India | Things you should know
14 Essential Trip Planning Tips for India
1. To say India is a large country is an understatement
India has a population of 1.2 billion people, with 29 states and 7 union territories.   You can travel the country and you'll always find something a little different, from mountains, deserts, beaches, rivers, etc.. you can find all types of terrain there and landscapes will look drastically different. This is why you'll come across many Indian travelers  traveling their own country, embracing some culture shock and feeling a little lost like you.  
2.  The language of India
Language wise, Hindi and English are the main languages and they are generally spoken in large modern cities like Delhi, Mumbai. But keep in mind, there are 21 official other languages and they can change by region. Not everyone in India speaks English.. or even Hindi! So on some occasions, even Indians may not fully understand the language of their brothers.
Also, India doesn't just have one cinema industry (Bollywood), but something like eleven!
3. Trip planning for India
Knowing India is vast you won't getting through it in a day or week or even a month.  It's best and easiest to plan it in chunks or cover one region at a time. Going across the country will take you a couple of days if by train or a couple of hours by airplane.
If it's your first time to India, one popular route many start with is The Golden Triangle, due to the fact your route will look like a triangle, starting and ending in Delhi (Agra and Rajasthan).
Another common route for backpackers who want to visit the beach is drop into Mumbai and ride the coast south towards Kerala, while stopping off in Goa, Kochin, Alleypey. There's actually smaller towns to stop by in (such as Hampi or Gokarna), so it's really up to you.  Read planning your first India trip for more.
Read Is it safe taking a local bus in India?
Tip: Plan at the very least one day's worth of travel time when going from city to city. You'll want to pad your travel time as sometimes, transportation can break down. The only way you can plan a tight schedule is by hiring a driver/car or taking a tour.
4. Best Travel  Website for India
 India Mike. is a travel forum which offers a lot of good information by fellow travelers but also by a lot of local Indians traveling their country.  In terms of female solo travel blogs, the best resources I've com across are HIppie in Heels and Global Gallivanting. 
5.  #1 India Travel Mobile Apps to Download
   Olacabs.  You'll be getting around a lot and you want safety– that would be olacabs. Olacabs is the Indian version of ridesharing. You can hire a car/driver to take you to where you need to go.
6.  Booking Trains in India
Traveling by Indian train can be a fun and comfortable adventure. Whether you're taking a sleeper train or booking a foreign tourist quota ticket at the last minute when a train is sold out. Read more about the types of Indian train seating
As of May 2016, the Indian Railways (aka IRCTC) allowed foreigners to book train tickets in advance online. However, there's always been a bit of a snag in the past.  In the past, the workaround was to open an account on the IRTC website and then open an account on either, MakemyTrip.com or Cleartrip.com and then attempt to merge the two together. Both sites are frequently used by Indians to book travel; they show you the bus, airplane and train schedules.
7.  Booking Onward Travel in India
Booking Onward Travel is easier when you're already in India. Local tourist agents are easy and inexpensive to use to book point to point travel, such as a train or VIP bus. I use tourist agents to book my onward travel a lot. If they can't get me a seat on a full train, it's because they can't and then they'll advise me of my options.  Travel agents are business people with a reputation as well; they know India well and often the commission fees you're paying are equivalent to an online credit card fee. Just as your guesthouse or hotel for a reputable one and use your gut instinct.
8. Getting around in India
For long distance or city-to-city travel, your options are airplane, train, VIP bus, local bus, government bus or hire a driver/car.
International/Domestic Air Carriers: India Airlines, Indigo, SpiceJet, Jet Airways, Air Asia 
Train & Overnight Train:  India Railways
Best Train Seats/Class:  Most travelers reserved anything from 1st class to 3AC (ceiling fan and open air).  Overnight trains can run at irregular hours, leaving or arriving at either late at night or early in the morning.  Depending upon the class you may arrive late to your berth to find someone sleeping in it. In that case, you would need to wake them up and tell them to move. Most Indians are good about that.  If you're booking an overnight Indian train, avoid the bottom berth if you want to go to bed early or sleep until late. This is the seat/berth that everyone sits on and your sleeping times will be determined by other passengers who either want to stay up late or wake up early.  However, usually by around 10am, the overnight train has few passengers as many have gotten off on stops in the morning.
Read my Travel Survival Guide for Indian Trains  for information about seat bookings.
Train Bathrooms: Keep in mind most train bathrooms will have a squat and if there's a western, you might still prefer to use the squat toilet.  There's also seldom any running water for flushing or washing hands. There's no toilet paper. Tip: Take baby wipes, toilet paper and your hand sanitizer.
Takal | Foreign tourist quota tickets: With train travel, it's best to book tickets in advance especially for travel during holiday/ festival times. You're competing with 1.2 billion people.  Train seats can get filled quickly. If you need to travel and seats are all sold out, foreign tourists have the opportunity to get a foreign tourist quota ticket (or takal).  Each train has a few reserved seats for foreign travelers. You might pay a little more, but if you can get a takal, then it's worthwhile if you are cutting your schedule tight.  You would need to go to the train station and the office for International or foreign travelers.  There is no guarantee you will get it, but it's chance worth taking if you urgently need to get to your next destination.  My video and resource guide is here.
Long distance bus, VIP bus, government bus
Of the three options, the one that gets my least recommendation is VIP bus, which offers options of a sleeper berth or reclining chair. I found this bus the least comfortable.  I recommend the government bus if you're on a budget and have time.  I found it a fun way to get around India. The drawback is that your only bathroom stops will be in passing when you stop at a hub bus stations to pick up more passengers. During these stops, vendors with either jump on the bus or hang out outside to sell you snacks for your journey.
Read my Is taking the local bus safe in India? 
9. Getting an Indian SIM Cards
India isn't quite up to par with free public WiFi yet and your guesthouse WiFi (if they have one) might be a little spotty. I highly recommend getting an Indian SIM with a data plan. If you want to surf the internet, you can always change your mobile SIM into a mobile hotspot . That is how I write posts like these from an Indian train. These days the mobile internet speeds are pretty good and quicker than an internet cafe.  Read my post to see what carriers I recommend.
10. Communication in India
Internet cafes still exist and are a good backup when your Indian SIM goes wonky or there's no top-off shop in sight. But the internet speeds in the cafe can be slow and they usually charge per minute. By no means will it break your bank, and you can always print out your flight tickets and reservations there. Read how to get your Indian SIM
"STD shops" (yes it's called that in India and it doesn't mean they're giving away sexually transmitted diseases). It actually means something technical which translates as: it's a shop allow you to make phone calls and pay by the minute.  Read more here.
.
Getting an Indian SIM card
.
11. Food Safety & Health in India
A lot of travelers fear experiencing Delhi Belly.  This can happen. Due to the fact drinking water is considered unclean in India and is to be avoided, you have to practice care in your water and food choices. Avoid ice at restaurants. Only drink filtered, boiled or bottled water (although you have to be safe about bottled water as well; if you're not reusing your plastic bottle, always crush it so as to keep folks from reuse and resealing it).   No raw salads or fruits and veggies which have been exposed to or washed with water. Only take fruits that you can peel.
In India, men hold most jobs and cooking is one of them. Some joints don't always practice sanitary habits. Only take food that is served hot and fresh. Avoid anything that's been sitting out too long or has flies.
Read Safety Tips for Eating Street Food
12. What to do if you get sick in India?
Eat the yogurt
Yogurt is commonly sold in India. You can order it in restaurants that have it or get it from a local shop.  Eat it. Yogurt has good probiotics and bacteria which will help you fight viruses. In the case you have to take medicine like Cipro, which will strip your stomach of good bacteria that helps aid digestion, you can start putting it back in with the local yogurt.   The good one is actually the local one you'll see being prepared and sitting outside shops.
Indian Hospitals
India is a country known for its medical tourism, so medical facilities in urban/metropolitan cities can be decent to good. Small towns/villages and hill stations might have less facilities, than a big city hospital. However, they are often certain to have a doctor and pharmacies.
Indian Pharmacies
Pharmacies in India are pretty good. The carry anything from mosquito repellent to cold and flu medicines, first aid and you can get medicines that you might normally need prescriptions for in the country you're from. Additionally, many small towns I've been to, they've had at least one or two if not more.  They can be abundant.
Read Getting into an Accident in India
Ayurvedic Medicine
Ayurvedic Medicine is a science and practice that originated in India hundreds of years ago.  It can cure some things that western medicine can't. I met a Japanese yogi with a skin ailment. She tried many treatments in Japan and it could not be cured. But she researched Ayurvedic options and was able to find a practitioner who was able to find her a cure for her skin. Today, she's still happy with the results.
Get Travel Insurance for India
Travel Insurance gives travelers peace of mind and is recommended for India.  I use World Nomads insurance. It's  less costly insurance designed for travelers and will cover at risk activities (mountain climbing, skiing, etc...) that many insurances don't cover.   Read more about travel insurance.
.
13. Toilets in India
If there's one country I haven't mastered the art of finding a good toilet, India is it.  India is one country where the public toilets don't smell too fresh. You'll find them disregarded often. Nice shopping malls and hotels are best places to find them. You can also find them at train stations.  Public toilets might be available but might not be maintained well. I opt for paid public toilets, where there is an attendant outside. Generally toilets can be a little cleaner.
When in India, expect the Asian Squat Toilet. A lot. I have a guide on how to use one here. By the end of your trip, you will be a pro.
For squeamish female travelers or travelers with bad knees: Check out my post on Feminine Urinary Devices. It's the alternative solution to dealing with squat toilets.
Tip: Take baby wipes, hand sanitizer and toilet paper.  There will probably not be toilet paper or a working wash basin..
14. Costs and prices in India
Accommodations
Accommodation prices and standards range but this will be one of your more prominent travel costs, next to transportation.
For budget backpackers visiting metropolitan cities like Mumbai and Delhi, expect to pay roughly $15-20 for a decent room in a budget hotel.  Outside of the cities you'll find cheaper accommodations, such budget hotels and guesthouses. They all range starting at 100 ruppees and higher.Keep in mind, many accommodations might be older and lack a fresh coat of paint.  I like to research Agoda.com, travel blogs and TripAdvisor.
Hostels weren't a term  in India, but recently, a hip and boutique hostel chain opened up for modern travelers (wifi available). I've seen a couple of their hostels; book in advance as spaces  fill up fast!  It's easier for travelers to feel safe in them, but local guesthouses/hostels are good too. India is probably one country I wouldn't couch surf as a woman.
Read Finding Budget Accommodations in India
Long Distance Transportation
Domestic flight costs can range from $30-100+ . Indian Trains and VIP/Overnight buses can occasionally cost around the same. Government buses will be the cheapest.
Food
Indian Food can be cheap to moderate, depending upon what type of experience you want. Street food is usually under a dollar. A local Indian cafe can get you a thali meal for under $3. If you're paying more than $3, then it usually means you're dining at a restaurant or a western/ tourist cafe.  A bottled sprite can cost around 50 cents, but you can also get a local soda (you'll have to drink it there and return the glass bottle) for around 10 cents.
Clothes and accessories
Scarves can ballpark around $5 or less if you're buying many (of which you can ask for a discount). Pajama pants (westerners just called it that because it looks like pajama pants)  usually run around $4-6 on the streets. They're super comfortable and lightweight. See what I bought here.
Traveling India soon and planning your trip to India? What are things you'd like to know?
Traveling India for Solo Travelers (playlist)
City Guides and India Travel Tips
As a female solo traveler and YouTuber, I take you inside Indian trains, how I got a foreign tourist quota, how
to get your Sim card and how to navigate Indian transportation, food and cities.  These are all filmed as I travel through India alone, so you can see the degree of difficulty or not.   I love India but I am certainly not invulnerable to trip difficulties, worry or culture shock.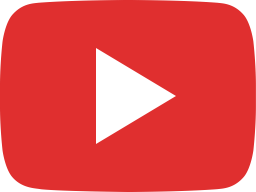 10 TOP STREET FOODS OF KOLKATA | INDIA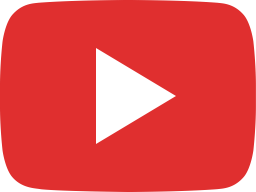 TOP 5 INDIA TRAVEL TIPS for FIRST-TIME Travelers 🇮🇳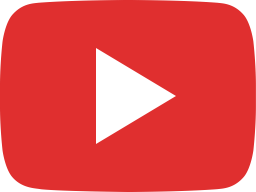 16 BEST THINGS TO DO IN KOLKATA (Calcutta) INDIA | KOLKATA TRAVEL GUIDE