Last Updated on June 7, 2023 by Christine Kaaloa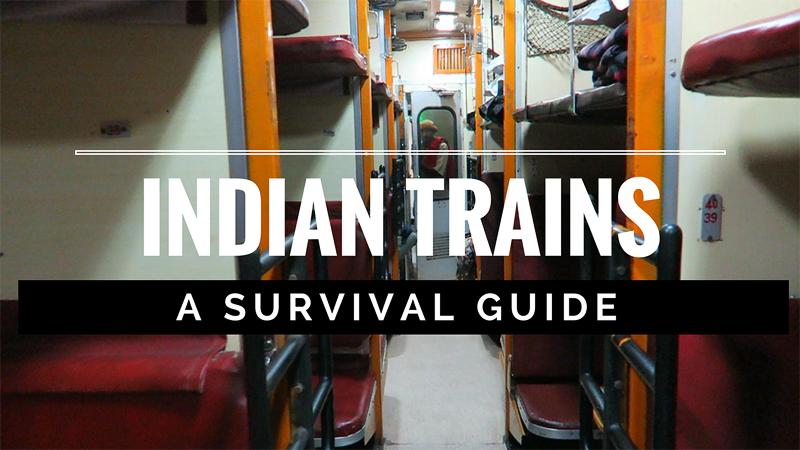 Train travel in India… traveling India, I take trains a lot. In this post, I share essential tips for traveling India by train, how to travel India safely as a female solo traveler and how to book Indian train travel on your own.
Firstly, let me say– I love traveling India by train!!!  But it's  not for everyone.
When I did my video on Indian Trains with India Railways, I shared three train rides,  spanning 32 hours of both, day and overnight train schedules, traveling AC3 and CC class. In reality I've taken more rides than that and find trains in India can be convenient, comfortable (and uncomfortable) and ultimately, part of the adventure of traveling India.
A complete guide for traveling India by train
Types of Indian Train Classes
A Look inside an Indian Train
Indian Train Travel  Essentials
Booking Train Tickets in India
What if your train is sold out?
Types of Indian Train Classes
2S Second Class Seating
 These are the cheapest seats offered by India Railways as it is a sitting class. For travelers, this means you are as local as local can be and are on a strict budget. Seats are cushioned and three seats per row. There are no sleeping facilities.
 Sleeper Class
Every time I take a sleeper train, I never regret it. Passengers are simple and no fuss. Cab is either open air and fan vs an AC (so I'm never cold). There's no bedding, however the berths have cushioned padding. Three berths per side and 6 berths per cabin. By morning, a lot of passengers have already gotten off.   This is a preferred choice for a lot of budget backpackers. It's not as bad as people think.  Fare: The cheapest and simplest of the sleeper classes, usually around 100 to 600 rupees.
Tip:  The top berth is the best. This is because you can go to sleep as early or wake up as late as you want and you won't be bothered by others. You can actually just hang out on your perch with on your laptop and surf the internet (given you got an Indian SIM and turned your mobile into a WiFi hotspot).  Avoid booking the bottom berth seat. This is the sitting berth and your sleep depends upon other your fellow passengers' sleeping habits.
Third Class (AC-3 class)
AC-3 class is a step above a Sleeper class, except that there's air conditioning and they give you sheets and blankets for your birth. Fare: I paid around 750- 800 for my seat and up for a seat.  Tip: Same tips apply as with the Sleeper. Fare: Almost double that of a Sleeper class.
Chair Car class (CC A/C class)
CC A/C Chair Car is feels like an air-conditioned seater for business class. During the day, you'll see Indian men with laptops working or making business calls.  Three seats per row and two rows facing each other over a long table.  Rajdhani and Shatabdi trains (fast speed and air conditioned) are slightly more expensive, but rides come with a simple meal, a drink and a complimentary paper.
First and second class (AC-1  & AC-2)
I've never gotten to first or second class frankly. But first class is like paying the cost of airfare. But you'll get your own lockable cabin of either 2-4 berths depending upon whether you're a couple or family. The cabin comes with its own wash basin. Second class is a little less expensive and has curtains and lamps per berth privacy.
Read How India books Cheap Tickets.
Inside an Indian Train: 3 different tourist classes (Video)
I take you inside traveling three different Indian train classes !
Essential Tips for Taking Trains in India
Best trains for travelers 
Best trains:  Anything from 1st class to 3AC (ceiling fan and open air), Rajasthani and Shatabdi are fast speed trains with air conditioning and some classes include meals.  They're a little pricier due to the comfort.  Favorite train for backpackers are the Sleeper class trains. They're not as posh, but many backpackers like that they are cheap and decent accommodations. You are sitting with locals but comfortably.  I appreciate the open air, which keeps the air from getting stagnant.
Is taking an Overnight Train in India safe?
 At some point you may find yourself booking overnight trains to make the most efficient use of your time. Overnight trains can run at irregular hours, leaving or arriving at either late at night or early in the morning.  Depending upon the class you may arrive late to your berth to find someone sleeping in it (you need to wake them up and ask them to move. Traveling Indians know when they are wrong– they figure they'll just keep your berth warm for you until you are ready to use it ).
If you're booking an overnight train, avoid the bottom berth if you want to go to bed early or sleep until late. This is the seat/berth that everyone sits on and your sleeping times will be determined by other passengers who either want to stay up late or wake up early.  However, usually by around 10am, the overnight train has few passengers as many have gotten off on stops in the morning.
I have never encountered issues with overnight Indian trains.
India train travel tips, safety and etiquette
• Dress conservatively if you don't want to be leered at. Keep in mind, as a foreign traveler you will stand out. Indians from metropolitan cities are used to seeing foreigners, but small town villagers are more likely to stare.
• Mind your luggage and be polite. Indians are friendly. It is easy to strike up a conversation. If you are a woman striking up a conversation with a man, be a little guarded. Many are friendly but some may take your friendliness as a come-on and a signal of your availability. By all means, do not give your phone number out to them. I did this once thinking of friendship and I got calls every day! Sometimes more than once.
• Some travelers advise taking a backpack chain to fasten your luggage to the berth or window. A lot of passengers get on and off at stops and it's easy for luggage to get lifted in the shuffle.
Read Indian Sleeper Class and Train Etiquette
Dealing with Crowds at Train Stations
An initial culture shock when I first traveled India were the crowds and you notice them more in the train stations as they wait for trains. It can feel overwhelming– like a homeless shelter with anywhere from urban to village folks with bags, luggage and families waiting or camping out on the station floors. This is acceptable in India.
It is still best to buy your ticket in advance so you don't have to stand in crowded lines. The train also has resting rooms with bathroom facilities on the tracks and they tend to be sex segregated to protect women. Some bathrooms have an attendant who will collect money so make sure to have a bit of pocket change.
If I have time, I like to pick up a cold drink and some snacks for the train. Once you get on the train, your food options are limited.
Misconceptions about Indian Trains
There's a popular misconception that Indian trains are smelly, especially during the summer heats and packed crowds. Personally, the only smelly part of a train I've found are the toilets and that is because they lack water for rinsing or flushing. I generally avoid them if I can.  Otherwise, I find the smells normal to a country with spices in foods and in the air. I typically travel in 3AC or Sleeper trains where there's an open air window you cannot close and powerful overhead fans which keep the air circulating naturally. The 2AC trains are air conditioned so it tends to keep everyone chilled to frozen (just joking although the temperature change can make it feel so).
Should you Buy Indian Train Food?
Packed meals on trains are less than glamorous and don't expect it to be as tasty, as street food or a restaurant. These cars generally have a chai guy going around and someone who sells chaat or a snack, but it's still always best to take your own snacks and water.  Your options are very limited on the train. It is always best to bring your own food on the trains. Options are limited and train food .
Toilets on Indian Trains
If you haven't used a squat toilet yet, be prepared: All Indian trains have a squat toilet with a hole emptying onto the train tracks (in fact, you can see the tracks moving below, as you pee). Some classes might have a western toilet, but there is never any running water or toilet paper. Any tissues used are disposed of outside or straight onto train tracks through the facility.
Tip: Always pack biodegradable baby wipes, toilet paper and your hand sanitizer.  For women who are still learning to squat, I recommend buying a female urinary device. You can learn more about my first experience here.
Train Etiquette on Indian Trains
How to know when it's time to sleep or wake? Here's some tips on train etiquette for India train travel.
Where do you store you luggage on Indian trains
Luggage is stored under the seats. Keep in mind if you are in a cabin with a full family, there may be much luggage under the seats and occasionally on some of the top berths. I try to travel as light as possible so this is not an issue. Some travelers recommend chains to secure their luggage to keep it from being stolen or accidentally taken. I've not had a problem so far, but I always travel with my luggage in eye shot or next to me. I keep my valuables in a daypack which I keep with me always (I make it my pillow when I sleep). But especially for overnight travel, when folks leave they take luggage with them and the train makes several local stops along the way.

 How to Book Train Tickets for your trip to India
There are many ways to get around India, and Indian Railways is a popular way for long distance travel for Indians. Alternately, the other ways to cover long distance travel in India is via airplane and government or VIP long distance bus.
Book train tickets online with India Railways
As of May 2016, the Indian Railways (aka IRCTC) allowed foreigners to book train tickets in advance online. However, that doesn't mean it works. There's always been a bit of a snag in the past as foreign credit cards are not accepted by IRCTC and you need an Indian phone number!
In the past, the workaround was to open an account on the IRTC website and then open an account on Cleartrip.com and then attempt to merge the two together, booking through Cleartrip. Both sites are frequently used by Indians to book travel; they show you the bus, airplane and train schedules. Read morehere on my India Travel Tips.
I'll show you an easier way: Boom!
Book your train tickets in advance from abroad
Okay, you don't want to deal with the mess of Cleartrip or India Railways? I get it. There's so much acrobatics, it's easier to go down to the train station and stand in line. But to book your train tickets in advance from abroad, you can use 12Go Asia. I used to use them to book buses and trains in Thailand ! It was easy peasy.  I have not tested booking train travel in India so if you try it, let me know how it goes.

Book your India Train tickets through an Indian Travel Agent
Booking train travel is easiest when you're  in India, in-person and you're booking through a local tourist agent . Often the commission fees you're paying feels so small and less than an online credit card fee. If you don't want to go through the hassle of trying to understand India Railways system, its codes or what timetables will work best, a travel agent is a no-brainer. They're especially good at telling you your options if trains are booked or full.  I use Indian travel agents to book my onward travel most of the time.
Buying your tickets at the train station
You can book train tickets through the train station or an international railway handler (like I did at Fairely Place in Kolkata). They both are a united agency for India Railways and they'll help you book your tickets in person, as well as handle things like Wait List, RAC and Foreign Tourist Quota tickets. It's advised to start out early to beat the queue.
What if your train is sold out?
Tatkal, Wait List, Reserved Against Cancellation and Foreign Tourist Quotas are three options if you find your train is booked.
Tatkal Tickets
Tatkal tickets are withheld tickets that get released at 10 am one day before departure. 10 to 500 rupees are added to each ticket price. Tip: Usually travel agents can help you book these.
Foreign Tourist Quota
Like tatkal tickets, India Railways reserves a small quota of tickets for foreign travelers, so if trains are booked and you need to be somewhere, you might try using the foreign tourist quota.
More info>> How to Get a Foreign Tourist Quota ticket
Reserved Against Cancellation |RAC
Reserved Against Cancellation  (RAC) tickets are tickets India Railways puts aside in the case a passenger cancels at the last minute.  On the day of departure, you'll need to go to the train station and watch the reservation list. Even if there is no cancellation, you might still be able to get on the train, albeit standing class.
Wait List | WL
Wait List  (WL) means you're waiting for a seat and if there is no cancellation you'll be refunded.
Sample Train Itineraries and timetables
Most first time travelers to India plan their itinerary thinking they can jump around India in a day via the train system. I always recommend giving your transit route a day and a half of a cushion. India is large and the routes can take longer than you think. Not to mention, occasionally train schedules can be delayed and it's possible a train could break down.  These are all things to factor into India travel.
Below are train routes I traveled (in my video below ) and the travel time it takes to get around in a large country such as India:
+ AC-3  Kolkata to NJP (enroute to Darjeeling) | 11 hours overnight| 3rd class sleeper train | Uttar Banga Express : Sealdah to New Jalgaipuri Junction
+ AC-3  Kolkata to Varanasi  | 13.5 hours overnight | 3rd class sleeper train| Vibhuti Express: Howrah to Varanasi Station . (Delhi to Varanasi will similarly be an overnight train as well).
+ CC   Delhi to Ajmer (enroute to Pushar)  | 7 hours day time  | business class train|Ajmer Shatabdi: New Delhi (NDRLS) to Ajmer Station
Traveling India  Series ( Video playlist): Tips & City Guides for Solo Travelers
Check my "How I Travel India" playlist.  I've already covered the inside of Indian trains, how to get a tourist quota, how
to get your Sim card.  These are all filmed as I travel through India alone, so you can see the degree of difficulty or not.   I love India but I am certainly not invulnerable to trip difficulties or culture shock.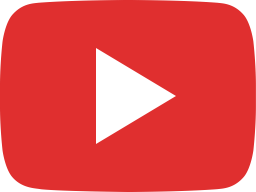 10 TOP STREET FOODS OF KOLKATA | INDIA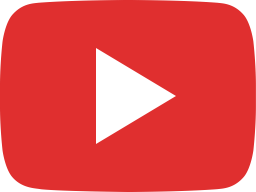 TOP 5 INDIA TRAVEL TIPS for FIRST-TIME Travelers 🇮🇳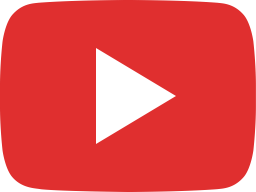 16 BEST THINGS TO DO IN KOLKATA (Calcutta) INDIA | KOLKATA TRAVEL GUIDE
Trip planning for India ? Start here.
Planning your first trip to India? Start here. What to Pack for India Backpacking? Check here.  Read about how to Get an Indian SIM , do you need a female urinary device?,  getting an Indian Tourist Visa for U.S. Citizens
Learn the India trip essentials from India scams, dress etiquette, itineraries, accommodations, food insights, how to take the bus, dealing with sexual harassment and indian trains, and staying at ashrams.
What do you think of Indian train travel? Will it be your next adventure? 
Related Posts on India:
First Time Trip Planning for India
Traveling by Indian bus: is it safe for solo travelers?
Travel Must Haves for India
How to Travel Solo in India
Packing tips for India
Train travel in India : Book your train tickets in advance
Best travel insurance for India
American travelers often pay a premium on travel insurance.  World Nomads offers economic solutions for travelers who seek security and peace of mind.  It covers 150 countries.