Last Updated on
Are you a newbie to using squat toilets?  Traveling a country, where there's non-western toilets? Going hiking in the woods, where the toilet is the great wide open? Here's a helpful aide for squeamish squatters…
It's called a Female Urinary Device or F.U.D.  It was my first toilet aid, when I began traveling countries, where I'd be subject to a squatter.
.
Indian toilets and its scary squatting practice
I used to be terrified of  Asian squat toilets.
I was preparing for my first trip to India and researching Indian trains with my girlfriend, when she dropped the bomb on me.
There would probably only be Asian toilets in India and if we were traveling on a train, she was prepared to bring out her power-squatter legs for the ride.
" Asian toilets, what's that?"  I asked innocently.
"It's when you have to squat over a hole to pee", she replied.
I froze in horror.
I'd never done that before.  I wasn't even sure if I'd be capable.
I'd been raised "to go" like a princess on a throne. The idea of squatting in the bushes or in a porcelain or metal bowl grossed me out.
Besides that, who knew what scary things could leap out at me in the dark, with my pants down and my ass hanging low to the earth?  Did I want my pants to mop up the remains of others before me?  What if I missed my mark? And I did a couple of times… (In those situations, hand sanitizer squirt bottles help remove odors.)
 If you're a woman, would you pee standing up?
The Freshette: My first pee-nis
I was freaking out.
My girlfriend emailed me a picture and wrote, " It's called The Freshette"
If you were stuck between fear or shame and mortification, which would you choose?
Without thinking twice, I clicked on 'Buy'.
What is it like to pee standing up like a man?
I won't say my experience was good nor will I say it was bad.  It was just "different".
Like a man, you have to adjust yourself to hit the mark, but it's relatively simple and not messy at all.
Sure, it felt strange.
It was a huge mental switch and I felt silly too. But peeing like a man was easy, just as women think.  It certainly made my trip less stressful. I didn't have to deal with the discomforts of a dirty or smelly toilet (read my experiences here) and it was loads easier and cleaner than peeing into a doctor's cup!
Afterwards, I would clean it down with baby wipes, hand sanitizer or soap and water.  (Yes, you have to touch your own pee, but it's your pee. )  Then, I'd just stick it back in it's plastic zip bag and was good to go.
.
Checking out alternatives and giving yourself time to break into the squat.
What I love about using a female urinary device was that it gave me time to get used to the Asian toilet idea. If there was ever a highly unpleasant situation that I didn't want to surrender to, I always knew I had a backup "friend."
There's a handful of interesting female urinary device options  from collapsable, biodegradable, stylish or no style.  They all do the same thing. I wish back when I got mine I had all these options of ways to go (I probably would've chosen something even more compact and collapsable).  It's compact– with my Freshette, the spout retracted into itself– and if you get good at it, you don"t even need to take off your pants to use it.
.
A fun list of  favored Female Urinary Devices on the market now: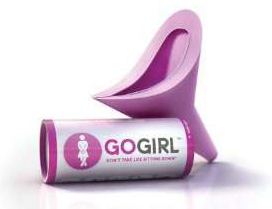 Go Girl!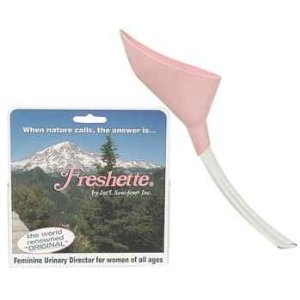 P-Mate Disposable (5-pack)
Urinelle (7-Pack of disposables)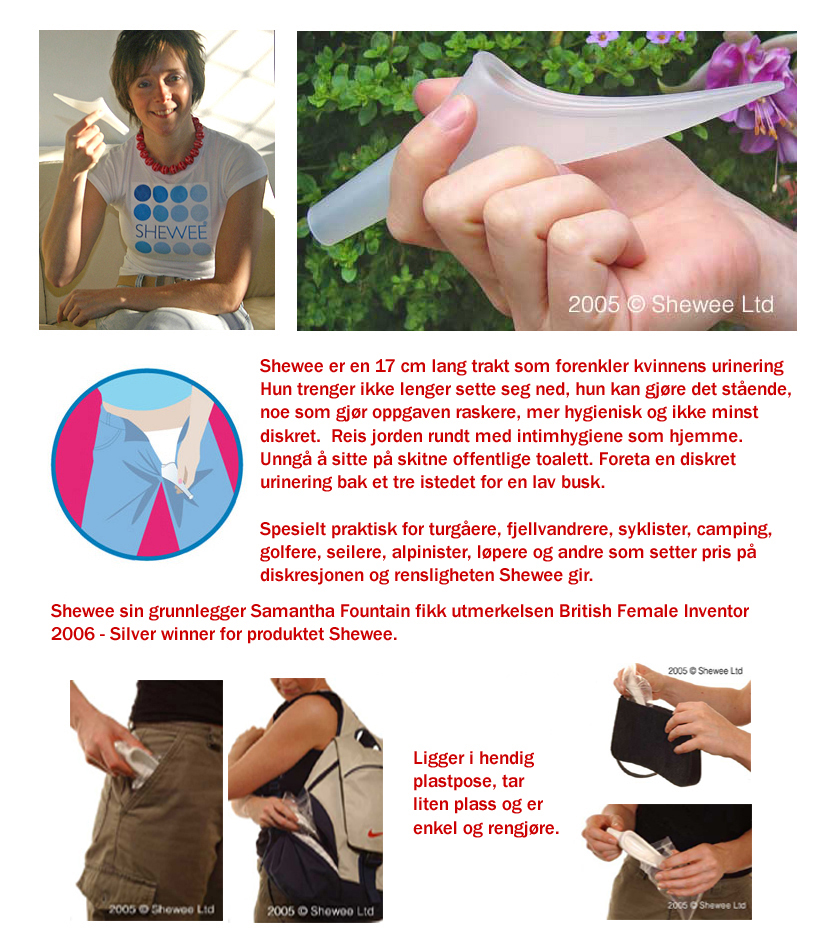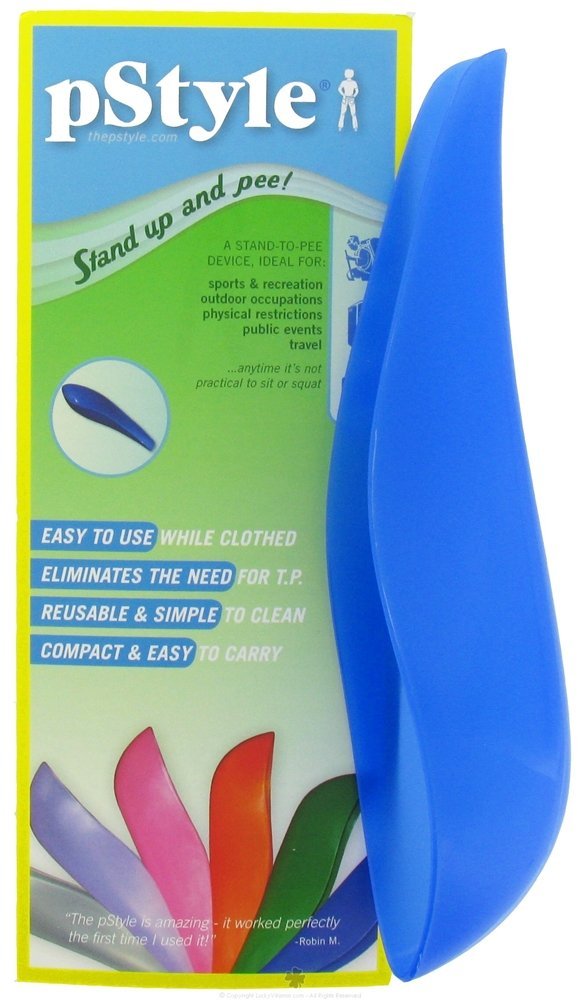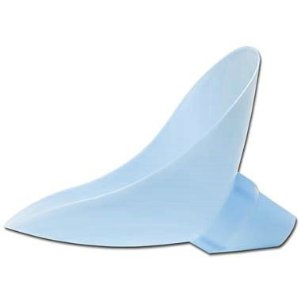 Women's Lady J (check out the male version)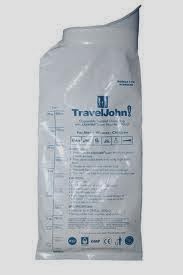 Travel John Portable Bathroom (Disposable 3 Pack)
Likewise, there's many travelers who can advise you on how to use a squatter if you'd like to dare it. Here's some examples: Migrationology (a step-by-step guide), Girl Unstoppable (a female experience), GoBackpacking (a good breakdown).
I only used my female urinary device "friend" a few times during my trip to India. Knowing it was my desire to travel more Asian countries, I knew I eventually had to break my power squatting legs in.
But for women, who are as terrified about the ordeal as much as I was, I'd recommend a F.U.D. until you gain more comfort with using a squat toilet.
Would you pee standing up to avoid the squat toilet? Have you ever tried a female urinary device? What were your experiences? Would you try one?