Last Updated on June 7, 2023 by Christine Kaaloa
There's a variety of ways to see Bangkok. Bangkok city is a surprising blend of both, old world and new world charm, with elegant urban design mixed with aged tradition.
In this video post I'll be sharing things to do in Old Bangkok or what I like to call, Historical Bangkok. There's a ton of things to do, see and eat in Old Bangkok and you can do more than I listed. But here's some of my favorite things when I'm there.
This is a two part video with tips and cultural insight.
Watch my experiential video of Historical Bangkok travel guide
Best Things to do in Old Bangkok| Historical Bangkok Travel Guide
41 Things to Do in Bangkok Thailand
Part 1: Historical Bangkok (#1-16)
Old Bangkok is the historical heart of a larger city. With wats, buddhas and traditional ways. Here's part one of a two part video showing you the best things to do in Bangkok, specifically Historical Bangkok.
1. Chao Phraya River Boat  Ferry
A ride on the Chao Phraya River Boat Ferry is a must. It's a scenic ride of river houses on stilts and the Chao Phraya River traffic. It also connects downtown Bangkok to Old Bangkok's attractions.  Cost: You can buy a 150baht all-day express ticket on the Chao Phraya Express to all the popular spots, or buy local tickets. Chao Phraya Express Boat also sells individual tickets as low as 14 baht.
See my Thailand Transportation Guide.
2. Amulet Market
Not far from the Bangkok National Museum, is the amulet market, where talismans are said to protect its possessor from death. It's courted by serious collectors, monks, and people in dangerous professions. Some of them are quite valuable to the wearer and you'll find some Thai proud of their collection. The marketplace runs along Th Maha Rat and Th Phra Chan and south from Phra Chan Pier.
Getting There: Get off at Phra Chan Pier. Another entry point is  Trok Maha That street.
3.  Wat Arun – Temple of the Dawn
One of the sights easily seen from the river is Wat Arun (or Temple of Dawn), an impressively  decorative Khmer-style wat . Walk up the stairs and you can admire the Bangkok and the Chao Phraya River.  Hours : Daily from 8 am hrs. – 5.30pm
Getting There : From downtown, take SkyTrain to Saphan Taksin Station (Silom Line) via Exit 2 . Take a Chao Phraya Express Boat to Tien Pier (N8) and take the river ferry across to Wat Arun.
.
4. Get a Traditional Thai Massage at Wat Pho
Thailand is known for their super cheap but good massages. Wat Pho is Thailand`s main school for traditional Thai medicine and massage. It's the perfect spot to experience an authentic Thai massage! Facilities are clean and you'll walk away feeling enlightening. Just a head's up, Thai massage is relaxing but also rigorous and they'll stretch and pull you like play doh. Ticket price: 100 Baht = 3 USD. Hours: 8:00 a.m. – 6:00 p.m.
Getting There: Take the Chao Phraya River Express to the Tha Thien pier. Go through the market, up the street. Wat Pho is directly across the intersection ( you can't miss it!) . On the left is the rear wall of the Grand Palace..
5. Wat Pho: Reclining Buddha

Wat Pho is also the home of the giant reclining Buddha. It's got a few Buddha altars spread out. One of my favorite is a complex that house sitting Buddha statues that go on in continuity.  Hours:  8:00 a.m. – 6:30 p.m.
6. Wat Pho: See it at Night
At night, most wats are illuminated with light and they cast a beautiful glow. Wat Pho is absolutely stunning at night. Although the grounds are not open to tourists at night, some tours have a special agreement with the temple and take you in for night tours. 

7. The Grand Palace – Historical home of Siam kings
The Grand Palace is a large complex of buildings that has been the official residence of the Kings of Siam (aka Thailand). The palace lies at the heart of Bangkok (and behind Wat Pho) also the home of the Emerald Buddha. Plan around 3 hours to get around (and more if you want to hire a guide to learn more about the history). Hours: 8:30 a.m.- 3:30 p.m.
Beware: Often you'll find scams around this area, where people will attempt to redirect you by telling you that the Grand Palace is closed. Usually they tend to be connected with tuk tuk drivers who want to whisk you off to souvenir shops where they earn a commission.
Getting there: 1 Maha Rat Rd, แขวงพระบรมมหาราชวัง Khet Phra Nakhon, behind Wat Pho.
8. Bangkok Tours for more sightseeing
Bangkok offers a lot of tours for a variety of things. There are travel agents everywhere (there's a wealth around Khao San Road)and they'll offer anything from transportation to other cities to tours ranging from scuba diving certification, day tours, cooking tours, trekking, etc… (Note: please avoid animal tourism in Thailand. You'll find many excursions to see animals, but the animals are exploited and often overworked). Tours are relatively inexpensive compared to other cities. Thailand will spoil you.
Want something to do at night? A wonderfully unique and fun way to see and experience historical Bangkok at night is to take a night tuk-tuk tour. Sights, nightlife,  food and cultural insight, you you can experience the beauty/ action  of Bangkok when the sun goes down.  One of my favorite things to do is to take a Bangkok food tour and Bangkok is Southeast Asia's street food capital, so it's something you'll definitely want to do.  
9. Flower Market
Pak Klong Talat Flower Market is Bangkok's largest 24 hour flower market , where flower dealers from all over Thailand come to sell their flowers. Roaming the streets here is a colourful and fragrant experience.  Open 24 hours, it's best after midnight. Main selling and trading  however, happens at 2am, so if you want to see the market in full swing, get ready to beat the sun.
Getting there: It is on Chak Phet Road close to Memorial Bridge

10. Best Pad Thai at Thip Samai
Thip Samai restaurant has Thai lining up for what's said to be the best pad thai in Bangkok. The menu selection is small and easy to choose from and the pad thai is made fresh daily. Pad thai is the noodle version of fried rice. The vegetarian version at Thip Samai has eggs and lots of bean sprouts. Yum.
Address: 313 Maha Chai Road Samran Rat, Phra Nakhon (Address in Thai: 313 ถ.มหาไชย สำราษราษฎร์ พระนคร กรุงเทพฯ 10200).
11. Wat Saket – The Golden Mount
Here's I've got a lotus flower, candle, incense,  and a paper with gold leaf on it, which I will place on the Buddha at the end.  Admission: 20 baht.
12. Try the Rice Cream Sandwich outside the Golden Mount
What do you think of coconut ice cream, sticky rice and baby mung bean on top of a hot dog bun?  I found a vendor outside the Golden Mount.
13. Khao San Road
If you wanna know where the backpackers hang out it's Khao San Road. This area houses everything for backpackers from bars, street food, budget tours,  and Thai tourist clothes. Anything goes here as it's the decadent traveler road.  As a place geared for backpackers, you'll can find vendors selling popular goods from used Lonely Planet books, knock off name brand backpacks and luggage, bathing suits and Thai fishermen pants. You might even try your hand at eating a deep fried scorpion.
Just off the ferry, ask a local for directions of which alley street to enter into to get to Khao San Road area. You won't see Khao San Road immediately but you'll need to go down a footpath of hostels, travel agencies, shops and vendors. After getting to the end of that initial short alley, you'll see a street food stall (it's got a tent and the food hawkers have been there forever!). That is my favorite food stall. The tom young kum is absolutely heated and delicious. Prices there are cheap, food is awesome! Sometimes, I'll make a special trip out from downtown, just to eat there.
Getting There: N13 Phra At it Pier  (Last boat leaves around 6:30 or 7p)
14. Floating Markets
There are many interesting ways to see Bangkok – floating markets are an extraordinary and unique one.  If seafood is your thing then one of the best day trips from Bangkok is to visit Taling Chan Floating Market. Open only on weekends this floating market is small, but worth a visit.  Seafood vendors grill up fish, prawns and oyster shells from boats floating on the river. You can observe locals do merit making (see tip #16)– on the side of the floating restaurant is a vendor with many buckets containing baby turtles, fish, fish and fish.  Many locals buy these and release them in order to gain good karma.
You can also take a 2.5 or 3 hour khlong tour from the docks (see tip #15).  Another popular floating market is Damnoen Saduak Floating Market (read more here). It's become a tourist trap but it's still interesting to experience once.
Getting to Taling Chan: Take bus numbers 79 or 83, which cross the Chao Praya River to the Thonburi side of Bangkok. The market is located near the front of Taling Chan District Office.
.
15. Khlong tours (from Taling Chan)
While you're at Taling Chan, don't miss the khlong tour. It's  a 2.5 hour tour of the neighboring canals and you'll see wats, houses on stilts and perhaps even giant monitor lizards. There's also a 3 hour tour at 120 baht, which takes you to more places.
.
16. Observe or participate in merit making
Popular belief of Thai Buddhists is merit making, the act of releasing a captive being in order to gain good merit or karma. Whether its a turtle, bird, fish, each has a symbolic meaning.
Keep an eye out for the 41 Best Things to Do in Bangkok (Part II: Downtown Bangkok). Many more surprises there on getting the most out of your trip!
Getting Around Old Bangkok
Old Bangkok has limited options for getting around, so it's not my favorite area to stay in. There are no MRT or BTS in Old Bangkok, thus, getting around is not as easy as Downtown. By day, you can use the Chao Phraya ferry to get to different parts of Bangkok. The ferry stops running at 7pm and you will need a taxi (read taxi scam tips here), tuk-tuk or bus to get around.
For those wanting to travel onward to other areas in Thailand and you want to book in advance, I recommend 12GoAsia (below). I've used them before and they're great for advance booking and seeing timetables. Although it is always ideal to buy your tickets in person.
Safety Tips for Solo Travelers in Bangkok
Thailand was my first "planned" (my actual first solo trip was very accidental) solo trip. Safety, ease and convenience in getting around, eating, having a diversity of activities to do and sightsee, etc… Thailand is a perfect solo getaway. It is a highly recommended country for first time solo travelers and is one of my favorite countries.
Bangkok is fairly safe city for solo travelers, even at night.  However, there are always exceptions to the rule so one should always practice street smarts. Downtown feels safer at night than Old Bangkok, as there's more events and street shopping activities.
As a largely Buddhist culture, solo travelers need not worry about violent crime, but look out for scams trying to trick you out of money. Be wary of taxi drivers trying to get you to pay more. Always ask for metered rides (or avoid taxis altogether!).  Avoid ping pong sex shows scams (and sex industry areas) and 'helpful locals' who tell you your hotel or an attraction is closed.
Read Dealing with scams, touts and beggars
Where to Stay in Old Bangkok
Many budget travelers and Southeast Asia backpackers staying on the old side of Bangkok, stay at Khao San Road. Khao San Road is a backpacker's haunt of bars, souvenir shops, massage shops, tour agents and restaurants. It's a bit of a dive and hotels and hostels
Where to Stay in Downtown Bangkok:
Accommodations in Bangkok will surprise and delight you. From downtown boutique Bangkok with individual power outlets and card key security to 5 star designer hotels, Bangkok will spoil you.
Lebua at State Tower. 5 star luxury hotel and home of the trendy Skybar. Spacious suites with jaw-dropping balcony views of Bangkok and the Chao Phraya River. Excellent breakfast buffet overlooking an infiniti pool. I spent one night here and I felt like I died and went to heaven. Nearest MRT: Saphan Taksin.
Pullman G Hotel. 5 star boutique hotel for the designer in you. Chic, trendy, stylish rooms and lobby. A hotel any hipster will love with a gym and spa. Nearest MRT: Chong Nongsi.
What things to do in Old Bangkok would you recommend travelers?
Want more detail information on Bangkok travel survival tips and getting around?
Buy my Bangkok Travel Secrets eguide.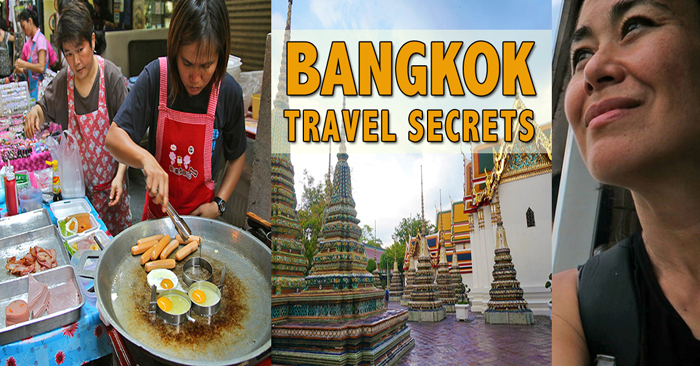 Get my BANGKOK Travel Secrets Eguide for information on Bangkok dentists, medical tourism and more!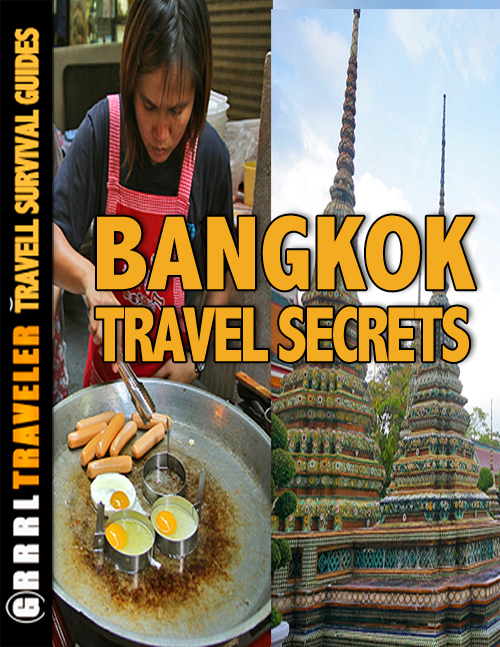 Book your Thailand bus and train tickets in advance

Best Travel Insurance for Thailand
American travelers often pay a premium on travel insurance.  World Nomads offers economic solutions for travelers who seek security and peace of mind.  It covers 150 countries. Read reasons you NEED travel insurance.
Watch Thailand Travel Guide videos for Solo Travelers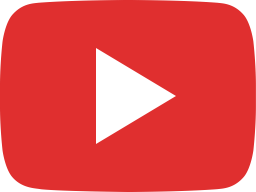 10 THINGS TO DO IN PHUKET | Phuket Travel Guide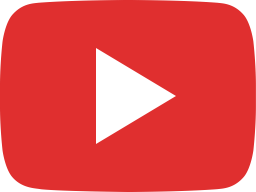 HOW TO USE BIDET SPRAYER TOILETS ( aka BUM GUNS IN THAILAND !!)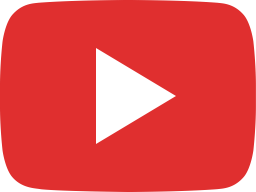 7 ELEVEN IN THAILAND | Shopping in Thailand