Last Updated on June 23, 2020 by Christine Kaaloa
One of the biggest things I love about Bangkok? It's never boring.
Each day in this Thai capital presents a stunning visual array of sights and activities to keep cameras clicking and wallets opening for budget vacation splurges. I'm not a foodie, until I hit Bangkok. I don't like to open my purse for shopping, but this city manages to grease my fingers into spending…
From proudly historical to dilapidated, devoutly traditional to contemporary, the city's changing urban faces can appear confused as to the direction it leans. That doesn't matter. Your heart will still invite warm smiles for this unique city.
7 Best Things to Do in Bangkok
1.  Experience the range of Bangkok transportation

On a recent trip, I rode side-saddle on the back of a motorbike taxi. You'll see Thai women ride to work like this, while applying their makeup, but as a first-time novice, the simple task of balancing butt cheeks didn't come naturally to me. Nevertheless, skirting around Bangkok via its myriad of rides can turn out to be a fun adventure for any tourist.
The city's got motorbike taxis, tuk-tuks, river boat taxis, city buses, a subway, the BTS Skytrain (and probably more vehicles I've yet to discover), making it the only international capital I know, which presents interesting and endless options to getting around.
The BTS Skytrain is air-conditioned luxury, when trotting around in the Thai heat. As monorail-like metros, they fly fast and you can catch an overview of the city. Meanwhile the city bus offers cheap rides and makes exploring the nooks and crannies of Bangkok more accessible. Motorbike taxis are for the more adventurous and river boat taxis offer a terrific solution to avoiding traffic, while sightseeing the Chao Phraya River.
My recommendation? For an unparalleled Bangkok adventure, try all of them!  Read my post on my Guide to Bangkok Public Transportation.
7 Fun things to do and see in Bangkok
.
2.  Visit Floating Markets

Markets on boats is what Bangkok is sometimes known for. River boats selling deep-fried spring rolls, fruits and desserts paddle up to you at the Damnoen Saduak Floating Market. It's become a tourist magnet and attraction for photography enthusiasts and is sadly losing, its once-genuine appeal.
For a more sedate setting, try the Taling Chan Floating Market instead. There's a quaint local market selling food and fruits at the entry; inside boats prepare the juiciest river specialties of large freshwater catfish and jumbo prawns and send them up to you as you sit in the open-air restaurant above. Moreover, you can take a three hour river boat tour around the khlongs for less than $5!
Visit Bangkok's Taling Chan Floating Market
Boat traffic and crowds at Damnoen Saduak Floating Market
Food hawker prepares food on her river boat
Getting to the floating markets:
Damnoen Saduak Floating Market
Hours: 7:00 am – 11:00 am (every day)
Take a bus from the Southern Bus Terminal to Samut Sangkhram Ratchaburi province (80 km southwest of Bangkok). Walk along the passageway to the market or take a boat to the market pier.
Taling Chan Floating Market
Hours: 8:00 am – 5:oo pm (Saturday/Sunday)
Take air-conditioned bus # 79 . Taling Chan is only three minutes from the bus drop in front of a 7-11.
3.  Wats and Buddhas in all sizes
As a predominantly Buddhist nation, the Thai love their Buddhas and wats as much as their king. From Emerald Buddhas, Reclined Buddha, 1,000 Buddhas to the Golden Palace and ornately styled temple designs … you'll never really tire of the various types, styles and expressions, godliness can come in.
Tip: Have extra time and want to see more? Take a day trip to Ayutthaya and hire a driver to take you around to explore wats, ruins and more Buddhas. Shared mini van buses near Victory Monument can take you there.
Read my take on Ayutthaya vs Sukhothai and why Thai Buddhas never bore me.
Wat Pho's Reclining Buddha

The Golden Palace

4. Inexpensive shopping in Bangkok
Bangkok paints a good shopping experience for any wallet and the Thai love to shop! Just look at their nightly pedestrian traffic! There are malls, which come in big splashy brushstrokes or you can stick the foot traffic on the sidewalks, where night vendors sell everything from clothing, souvenirs, colored contacts, pirated DVDs and knickknacks; anything to distract you from getting to your destination. Read more about Downtown Bangkok
Best places to shop in Bangkok :

Malls: MBK, Paragon, Siam Center, Siam Center's Food Hall (80 something restaurants).
Nightly sidewalk/street vendors:  Near Siam Center & MBK, Nana district, Khao San Road, Victory Monument
Outdoor Marketplaces: Chatachuk Market (on weekends)
.
5.  Eat Bangkok Street Foods
I'm not a foodie, but eating is my favorite pastime in this city! From fresh fruits, smoothies, fish ball soup, noodles, spring rolls, you name it and at a price, which will make you return over and over. Thai sidewalks offer a tempting feast and the food hawkers are reknown for serving quality fast food on the spot! This is one of the priceless charms of Bangkok and Thai culture.
The street food in this city sparkles with a visual variety, which will extract curiosity and temptations from your taste buds. These street food vendors can hustle up food quicker than a Teppanyaki chef, throwing it in a plastic bag for you to take on the run.
My favorite food vendor street: the main streets at Sala Daeng BTS station
.
6. Get a Thai massage
How does an hour-long massage for $6 sound? Aahhh, heavenly. You don't have to walk far to find a massage parlor that will take tender touches on your tootsies! Neck trouble or back stress… no problem. Outdoor massage areas work great too.
Getting a cheap massage in Bangkok.
7.  Enjoy Medical Tourism
If you didn't know it, Bangkok is the leading city in medical tourism. These days western travelers are migrating over for medical vacation stays– plastic surgery, dental work, medical operations, you name it… The city is the racy new medical hub, fusing the latest technology with generously warm Thai hospitality and value.
I got dental work done (a porcelain crown for under $400 vs $1,000-$2,000 USD),  a medical checkup and some travel shots also. The travel shots that would've cost me $200 in the U.S. to get. In Bangkok, they cost $25. Quality was excellent and my savings practically paid for my plane ticket.  Now that's an unbeatable bargain!
Recommended hospitals for travelers:
Bangkok International Hospital (website)
Offers: free shuttle pickups and drop-offs
International hospital with departments servicing people of all counties.
Bangkok Christian Hospital (website)
Location: 5 minute walk from BTS Sala deng station
Language: Some English but there will be someone who can translate
Experiencing medical tourism in Bangkok: I went to Bangkok International Hospital for my travel shots .

Conclusion
Keep an eye out for the 41 Best Things to Do in Bangkok (Part II: Downtown Bangkok). Many more surprises there on getting the most out of your trip!
.
Want more detail information on Bangkok travel survival tips and getting around?
Buy my Bangkok Travel Secrets eguide.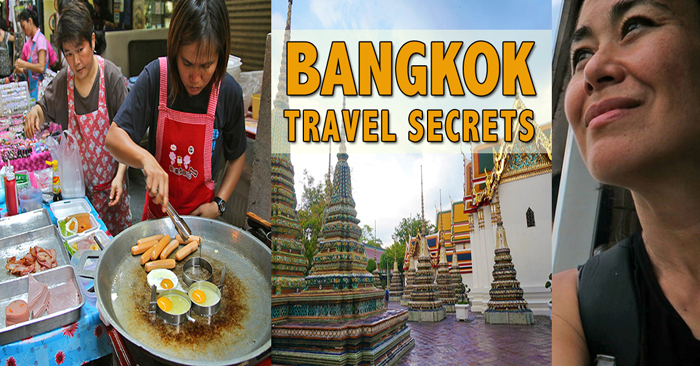 Did you enjoy this post? Let me know in the comments or by sharing it on social media.  Don't forget you can follow me on Facebook,Instagram and Twitter!
Get my BANGKOK Travel Secrets Eguide for information on Bangkok dentists, medical tourism and more!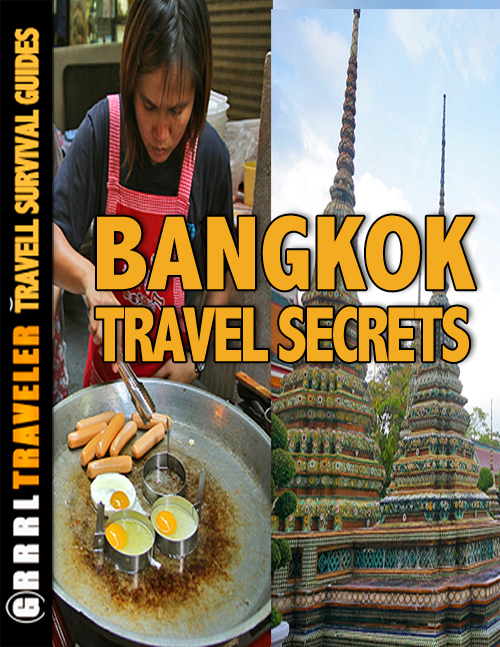 Book your Thailand bus and train tickets in advance

Best Travel Insurance for Thailand
American travelers often pay a premium on travel insurance.  World Nomads offers economic solutions for travelers who seek security and peace of mind.  It covers 150 countries. Read reasons you NEED travel insurance.
Watch Thailand Travel Guide videos for Solo Travelers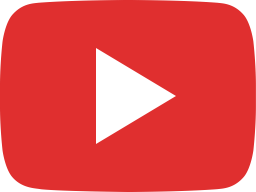 10 THINGS TO DO IN PHUKET | Phuket Travel Guide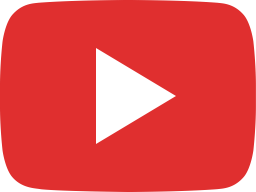 HOW TO USE BIDET SPRAYER TOILETS ( aka BUM GUNS IN THAILAND !!)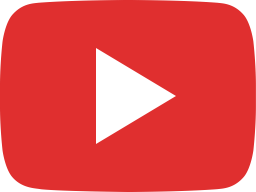 7 ELEVEN IN THAILAND | Shopping in Thailand