Last Updated on June 7, 2023 by Christine Kaaloa
As a solo traveler, I make it a point to try as many transportation options as I can. It helps me have more control over my trip and I get to experience something new!
Getting Around Thailand: 20 Fun Ways to Travel
A reason why I continually love returning to
Bangkok
is because getting around Thailand feels easy for a solo traveler. With 
many levels of transportation
, it's easy to choose. If you want to avoid
taking taxis
or tuk tuks, you can hail a motorbike taxi, take the Skytrain, etc…
I specifically left out car taxis and that is because I don't like using them in Bangkok.  Many don't like using a meter despite requests and I have experienced
a Bangkok taxi scam
. So I like to avoid additional travel stress, so I might only use them when I do not have early morning or last minute options to get to the airport.
While you won't find all of Thailand as variety driven in vehicular traffic as Bangkok, when it comes to traveling Thailand, you'll still have very convenient and nice options.

Travelling Thailand : Getting Around Thailand: 20 Ways to Travel
1. Airport Bus for Don Muang Airport
Ever wondered how to get to and from Don Muang domestic airport and downtown? Why not avoid Bangkok taxi scams and take the A1 & A2 buses are airport buses that make stops at Mochit BTS and Victory Monument every half hour. Hours:  7:30a to midnight. Fare : 30 baht. * There is a transfer bus that goes between Suvarnabhumi Airport and Don Muang Airport (Hours: 05:00 am to midnight).
.
2.  Local City Bus
Local city bus stops can be difficult to find. Usually you'll need a little help from locals to find the city bus stops, but generally, it's where the locals are congregating and waiting.  Buses don't come to a halt unless they see interested passengers , so you must show your interest and flag one down. There is a bus attendant onboard who will collect your fare when you board.  Monks, elderly and pregnant women usually get a seat at the front.
Read: Getting Around on a Bangkok Bus
3. Tuk Tuk
Tuk tuks are like little open-air taxis.   They price according to distance.  You'll have to haggle a bit, so know your prices.  Generally, for tourists, they'll try to start at 100 baht, even if the distance is less. Also, avoid peak traffic hours and beware of tuk-tuk scams (they can feel similar to Bangkok taxi scams, where generally the driver wants to make additional money or fare off of you. Tuk Tuk scams may attempt to redirect you a hotel (because yours has burnt down) or a tour of jewelry stores where they get a commission..
4. Chao Phraya Express Boat
While you can get around downtown Bangkok via Skytrain, you'll find tackling the main sights of Old Bangkok much more manageable via the Chao Phraya Express Boat.  It's a scenic ride of river houses on stilts, and the Chao Phraya River traffic. You can reach it from the Skytrain. Day Unlimited on the Tourist boat: 150 baht.  Public boat Fares: 9 / 11 / 13 Baht 
.
5. Khlong Commuter Boat
Water taxis run in the inner city. They run 18 kilometers along the Khlong Saen Saep river, making access to and from Siam Square quick and easy.  Khlong Saen Saeb commuter boat has two khlong (aka waterway channels) lines – the Western line (ending at Golden Mount) and the Eastern line (ending at Wat Si Bunrueang). There's an interchange, at Pratunam pier.  Fare: 10-40 baht, based on distance.
.
6. Longtail Boat
Long Tail Boat to see the khlongs of Bangkok and you'll see wats, riverside houses on stilts, temples and perhaps giant monitor lizards.  Renting a boat is best done as a group, as you'll need to rent the entire boat. Cost ranges with time.
.
7. BTS Skytrain
The BTS Skytrain is clean, quick,  air conditioned, and is a great way to escape the heat.  It's raised up high so you can appreciate Bangkok's amazing cityscape view.  You can pay per ride or get a refillable Standard Rabbit Cards for 100 baht (plus 50 baht refundable deposit). They're valid for 5 years;  a minimum of 100 baht must be placed on it.
Getting to the Suvarnabuhm Airport in Bangkok: Transfer to the Airport Link at BTS- Phaya Thai.  Hours: 06:30 – midnight.
.
8. MRT Subway
The MRT is the underground subway and the best way to get to Hua Lamphong Train Station. It connects with the BTS Skytrain at Asok & Saladeng.  Hours: 06:00 am- midnight.
.
9. Overnight Train
The overnight train from Bangkok <–> Chiang Mai is an experience in itself. I like to think of it like a hotel on wheels. Watch the video and you'll see why.  It is recommended to book tickets in advance if you are traveling during festival season. You can book tickets directly through the station or online here.
Getting to Hua Lamphong Train Station:  The train station is located in downtown Bangkok near Chinatown. Take the MRT to Hua Lamphong stop.  See train and bus schedules and book them in advance here.
.
10. Songtheuws
Songtheuws are shared bus trucks you'll find in parts of Thailand. They are the equivalent to city buses in some areas and cost ranges per distance. Tell the driver your destination and ask the cost. Sometimes, the truck is not going to your destination and so the driver may dismiss you. Just wait and flag down the next one. In order to flag down the songtheuw, stand on the street and when one arrives, wave at them with your palm faced down.  You pay when you arrive at your destination.
11. Yellow Truck Taxi
A yellow truck taxi is like a songtheuw in the sense it can be shared or used like a local bus. However in some areas, it can also be a taxi if you're going to a location outside the city. Getting to Chiang Dao from the Chiang Dao bus station, I hired a yellow truck taxi for 150baht.
12. Local Long Distance Bus
If you have time and want to take in the scenery, taking a local long distance bus between cities is the least expensive way to travel.  The bus makes local stops along the way, but generally is either air conditioned or has windows you can open to let in air. Note: some do not have luggage spaces, so be sure to pack light.
.
13. Mini Van Bus
Mini van buses go from city to city but you'll see them more often going town to town. They"re basically mini vans and you'll use them for short  2-3 hour distance routes like downtown Bangkok to Ayutthaya or Chiang Mai to Pai. Seats are limited and space is more cozy.  They're fairly inexpensive, in the under $20 range.
.
14. Bamboo River Raft
Thailand has its share of bamboo river raft rides and itt's a way locals have used to navigate rural valleys and rivers. Travelers may experience them mountain trekking or caving adventures. I took one in Bangmapha | Soppong to see Tham Nod Lod cave, one of the largest caves in Northern Thailand.
.
15. Long tail diving boat
Long tails diving boats are used in the south, for dive and snorkel trips. It's what local fishermen use also. They're similar to long tail boats in Bangkok and their engine is very loud.
.
16. Speedboat tours to Phi Phi Islands
Taking a speedboat tour out to KoPhi Phi islands is something I've done. But I can't recommend it. Often the tours run 25 or more people and you'll feel like cattle. The speedboat goes fast, so standing up is not advised. So you'll not get much sightseeing or photography in when you're in motion. I went on a choppy day and although the waves were high and the bounce drop was high and hard, the captain did not slow down; due to the fact there's an itinerary schedule they must maintain.  I could barely lift my camera and I wouldn't suggest to anyone using the tiny bathroom during the ride. It was the worst ride of my life. And that's saying a lot.  .
17. Long Distance VIP Bus
Some cities and towns aren't serviced by trains. The long distance VIP buses can range in quality.  Some offer recliner seats, light refreshments, an onboard toilet, a steward attendant, a blanket and neck pillow and a hot meal. One rest stop is taken half-way through the journey. Usually the time allotted is anywhere from 15-25 minutes. Check in advance as some bus companies include the hot meal service in the ticket.
In Bangkok, many tourist agencies at Khao San Road sell bus tickets to the islands or crossing borders overland to Laos or Cambodia.  I'd still recommended to book your tickets at the bus station in person, as the tourist buses at Khao San are not always of the best quality and you'll get more.  Check here for time tables and booking availability. I've booked through 12Go Asia  twice but they were pretty okay if you can't make it to the station to reserve your ticket.
.
18. Motorbike Taxi
The Thai are very skilled on motorbikes and many have been raised on one at an early age. For local Thai, motorbike taxis are an inexpensive and easy way to get to work or their apartment.  Best for short distances and hard to reach places, rides are set by neighborhood and distance. In big cities, many of these guys have to have a license to operate and work through their organization (or gang). You will see their license on the back of their vest. They can be very territorial and know who is not supposed to be picking up business in their territory.  Some have standard rates, but it'll be in Thai. Travelers will feel like they have to haggle.  But if you're lugging a huge backpack, these guys are trained to balance both, you and your luggage for the ride.
.
19. Motorbike Rental or Friends with Motorbikes 
A popular form of transportation in Thailand is motorbike, such that many Thai are familiar with riding bikes from a very early age and you'll see families packing every member on the bike. To see a family of three and four on a bike is not uncommon.  Renting a motorbike is also a popular past time for tourists, who want to explore further destinations. However, many tourists come to Thailand without knowing how to drive one and try their hand for the first time. This can be dangerous and most motorbike accidents among tourists happen due to the negligence and inexperience of the tourist.  Watch my video on How to Drive a Motorbike for tips on how to rent a bike, drive one, and common scams to watch out for.
.
20. Commuter ferry
Commuter ferries transport people but they also allow the Thai to bring their bikes over. One example is taking the ferry at Wat Khlong Toey Nok to Bang Krachao (บางกระเจ้า) aka the Green Lung of Bangkok, an underdeveloped place where you can visit a simple floating market and take a bike ride over elevated pathways of Phra Pradaeng.
Those wanting to travel onward to other areas in Thailand and you want to book in advance, I recommend 12GoAsia (below). I've used them before and they're great for advance booking and seeing timetables. Although it is always ideal to buy your tickets in person.
Want more detail information on Bangkok travel survival tips and getting around Thailand?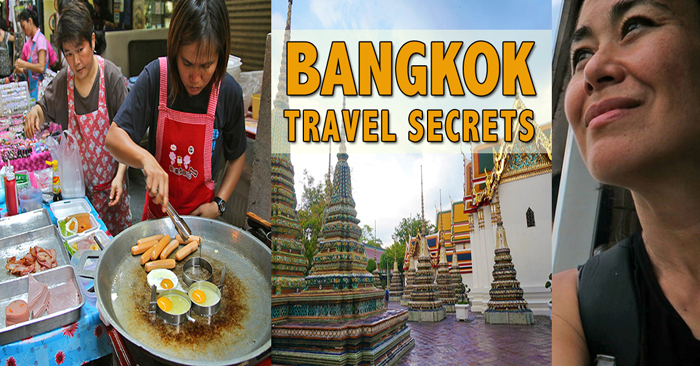 Best Travel Insurance for Thailand
American travelers often pay a premium on travel insurance.  World Nomads offers economic solutions for travelers who seek security and peace of mind.  It covers 150 countries. Read reasons you NEED travel insurance.
Watch Thailand Travel Guide videos for Solo Travelers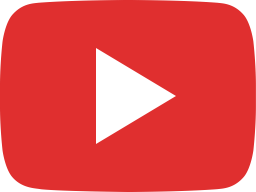 10 THINGS TO DO IN PHUKET | Phuket Travel Guide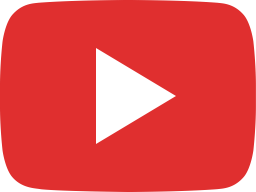 HOW TO USE BIDET SPRAYER TOILETS ( aka BUM GUNS IN THAILAND !!)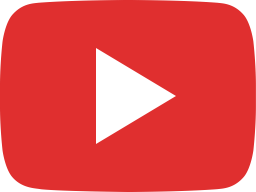 7 ELEVEN IN THAILAND | Shopping in Thailand