Last Updated on September 13, 2021 by Christine Kaaloa
Avoiding Taxi Scams in Bangkok (Click here if you can't see the video)
.
Is it possible to avoid encountering taxi scams in Bangkok? What would you if your taxi driver were scamming you on your ride to the airport?  Taxi scams are one of the most common scams in Bangkok.
Scamming taxi drivers is an every-world problem. But not all taxi drivers are bad or harmfu and not all are trying to cheat you out of your money.
But as this is a common problem in the taxi industry and as a solo female traveler, I find it stressful,  I try every conceivable option to avoid taxis and especially airport ones.
Taxi Scams in Bangkok
I was getting a late start to Don Muang Airport. I didn't have time to take the BTS Skytrain or the local airport bus.
A friend I was staying with hailed me a taxi. He gave driver direct orders: "Take her to Don Muang Airport and use the meter! "  His Thai doorman even helped repeat these directions …in Thai.  
But as soon as the taxi left the protection of my friends, my taxi driver looked into the rear view mirror at me and asked me if I spoke Thai. I could see his mind calculating.
I knew what he was going to do next. He immediately went into "the language barrier" scenario, claiming the inability to understand me as he tried to get me off the meter and onto a fixed rate of 500 baht (which is about 100-200 baht over the meter cost if you're going from downtown On Nut BTS to Don Muang airport). For five minutes, he was persistently haggling, with his claimed inability to understand.
A second sly attempt at a taxi scam
After I declined his 500 baht offer (several times, I might add) and we were nearing the toll booth onto the freeway, my driver started to pull into a rest stop before entering, claiming he had to use the bathroom.  WTF. I know humans need to go to the toilet but this is the first time in all my 40 years of life have I had a taxi driver wanting to take a leak in the middle of a drive.   I never had a taxi driver pull this desperate of an excuse on me before… New York, Las Vegas, New Delhi, Phnom Penh, etc… This Bangkok taxi driver was persistent.  When I told him to turn off the meter if he was going to the bathroom, he retorted that he would have to charge me 500 baht!
He was expecting me to pay his pee time!! I can only guess that his time would've amounted to 100-200 baht worth. Offended, I told him he'd have to hold his pee, because I wasn't about to pay for his problem.
He probably saw me as a single Asian female tourist, who doesn't know any better. Tourists can be naive and forgiving like that. Westerners can be reluctant to speak up so as not to offend or seem rude to cultural difference.
But I know better. Asians from Asia would not be as nice as me, but rather in some cases, argumentative. Many Asian travelers are pinching their dimes.
We were already at the toll booth and it was too late for me to jump out and hail new taxi.  At that point, I got deeply nervous.  I wondered how desperate he would get once on the freeway. Could he get violent or throw me out? I had to ride it out. At that point, I took my video camera out and began to film a YouTube episode loud enough for him to know what I was doing. I was hoping it would scare him. But I had to face the other possibility as well–if I were going to die, maybe there'd at least be a footage of the scenario found with my body. I don't know how that made sense but I was going on instinct hoping a bluff would work.
After I arrived safely at the airport, pissed off, scared, jaded, annoyed,  "Travel tips on avoiding taxi scams. "
Mixed reactions to a woman being scammed
It's okay to be an Asian-American bitch in cases like this. Sometimes, it's a better line of action, rather than accepting to play a victim. But some folks disagree with this also.
When I posted this video on YouTube, it got mixed comments. Travelers, who experienced this taxi scam,  felt solace they were not alone. Taxi scams are one of the most common scams in Bangkok, as I also suspect it is for a large part of the world.
I also got haters- specifically, very macho male chauvenistic types that might travel to Bangkok for its sex tourism. I was called me "cheap" "paranoid" "bitch" "witch". I was told I should shut up and pay the piddly cost of the extra baht because this guy probably had two wives to feed (yes, in Thailand, this is a thing!).
Responsible tourism
Tourists have an impact on an environment and its economy. Just as throwing trash in the ocean can harm marine life and coral, so can thoughtless actions create consequences in the environments we travel.
Would you reward someone who tried to rape, steal or cheat you?  If you're a tourist wanting to feel generous… donating to a scam is certainly not the way to do it.
Secondly, what I didn't know until later is that taxi scammers also target local Thai!   Now in India, if you ask a local Indian how much fare it will cost for a taxi or tuk tuk, some will tell you cost and add in explicitly, "Please, do not pay more than that cost". The reason is when a tourist pays an excessive rate, it encourages the driver to raise that rate and game the locals. Thus, locals are forced to deal with the scam driver and potential harm or lack of safety they're exposed to.  While a western tourist might be able to afford that higher price, the local cannot.
What does 500 baht buy you in Thailand?
For an American, 500 baht is approximately $14USD, which may sound cheap off-hand to some, but isn't cheap in Thai reality.
In the Thai economy, 500 baht is a lot. Ask any long-term traveler or backpacker in Southeast Asia. The longer your travel, the more the currency adds up and 500 baht could get you far.
A  VIP long distance bus (over 12 hours of travel time) from Chiang Mai to Bangkok costs 600 baht …and it includes a hot meal, water and snacks!
An overnight train from Bangkok to Chiang Mai in an air-conditioned compartment with your own berth (with fresh sheets, blanket and pillow) costs about 800 baht.
A 3 hour mini van ride from Chiang Mai to Pai costs 200 baht.
Lastly, getting to Don Muang Airport is a 30 baht 45 minute bus ride from Mochit BTS station!
How to Avoid Taxi Scams in Bangkok
While some taxi scams are harmless, as a female solo traveler, they can cause unnecessary stress to our trip and enjoyment of a ride. Here's tips on how to avoid taxi scams in Bangkok:
Have the taxi use the meter. Always. If they argue against it, get out and find another taxi.
Pay for toll booths on the spot.
Use Google Maps to map and follow the route (* you might even turn the voice navigation ON).
If you feel something is wrong, get out of the taxi and find another. (* Keep your luggage in the seat with you for an easy escape!)
Remind your driver to stop the meter.
Take the Bangkok local bus to the airport.
Use Grabr app or Uber app
Take the BTS Skytrain.
Watch Video: My Taxi Scam in Bangkok
How do you avoid taxi scams in Bangkok? 
Get my BANGKOK Travel Secrets Eguide for information on Bangkok dentists, medical tourism and more!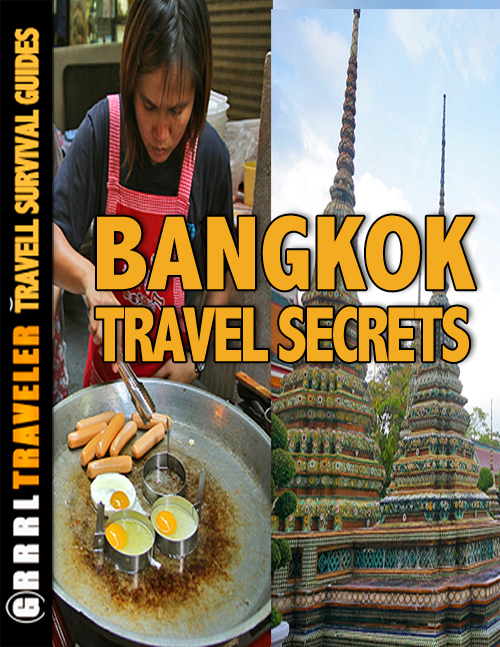 Book your Thailand bus and train tickets in advance

Best Travel Insurance for Thailand
American travelers often pay a premium on travel insurance.  World Nomads offers economic solutions for travelers who seek security and peace of mind.  It covers 150 countries. Read reasons you NEED travel insurance.
Watch Thailand Travel Guide videos for Solo Travelers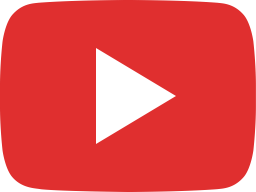 10 THINGS TO DO IN PHUKET | Phuket Travel Guide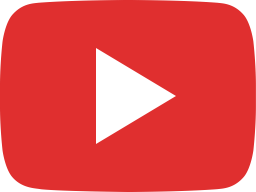 HOW TO USE BIDET SPRAYER TOILETS ( aka BUM GUNS IN THAILAND !!)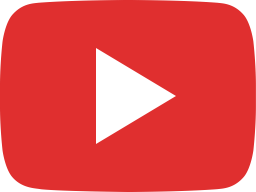 7 ELEVEN IN THAILAND | Shopping in Thailand