Last Updated on March 31, 2020 by Christine Kaaloa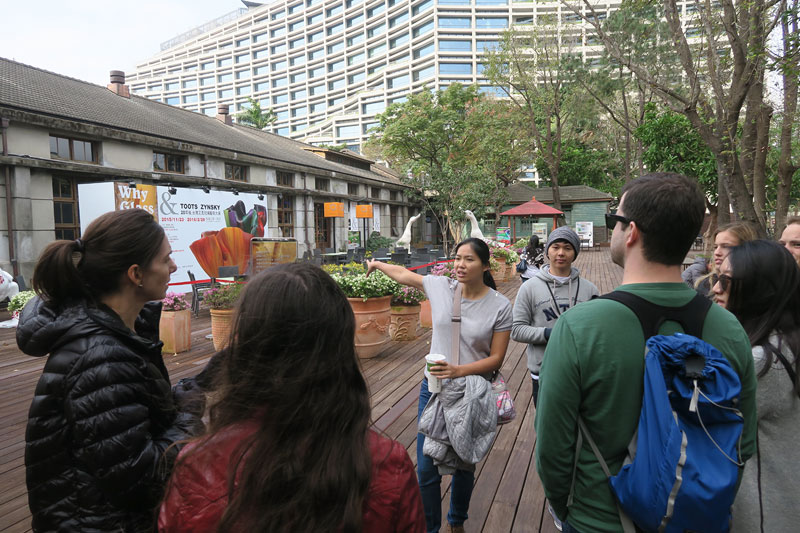 When is booking a tour worth the splurge over doing-it-yourself?
 Although I'm mostly a do-it-yourself traveler,  over the years I've found many excellent reasons to book a tour in order to create a more unique, personal, fun and memorable trip. I've taking anything from an "11 European countries in 21 days" tour, to one day tours, activity tours and of course food tours.
 If saving time and traveling deeper is important to you, consider some of the following options:
As an independent solo traveler, I embrace tours
There's a tendency for independent travelers to think tours are only for wealthy "vacationers". Some think that those, who book tours are unimaginative or don't value an authentic experience. This is simply not the case. Taking tours has advantages and prices can range from expensive to free. In some cases, it's cheaper to take a tour vs planning it on your own.
Tours are especially helpful for solo travelers, who want to alleviate some of the weight of trip planning and minimize their getting lost time.
Tours also aid cultural appreciation and deepen the understanding of your experiences. They can also build your confidence in trying new things. How many times have you felt timid about trying the local cuisine or frustrated that you didn't have a local friend to shed insight on their religious rituals or cultural tics?
A do-it-yourself trip does not mean cheaper expenses. It is not a sign of being a true traveler nor will it guarantee you'll experience cultural authenticity.  It means that you're doing a trip yourself and you'll need to rely on your independent means to get around and travel deeper into the culture and let me tell you– it's not easy.  Going independent does not mean that you're experiencing "local" in a deeper way than other tourists… and certainly not, if you do not understand what you are seeing or experiencing.
Reasons to book a tour (over DIY Independent travel)
Is solo travel easy? No.  Solo travel has many challenges.  But… I still love it. I wouldn't have it any other way!
But as a woman traveling alone (and filming myself doing it), I know I have to find smart ways to minimize my challenges. So I like to mix and match tours with independent travel. I use tours in all the ways I mentioned below and more. Whether it's a meh tour or one that gave me an experience of a lifetime, I always learn something new, try something different.  I have never regretted a tour experience… even my worst one! Here's reasons solo travelers should book a tour:
Easy navigation
Easy and quick access to difficult or tricky locations
Local insight into the culture
You have someone to answer your questions
Travel Safety and safe experiences
You can try new cuisine without worrying about getting sick from the food.
You can indulge in personalized experiences
Learn a new hobby, skill or activity.
Minimize the stress of getting lost
Minimize the stress of planning a day's itinerary and transportation
Experience more in a shorter time
Create a more interesting trip itinerary
Gaining confidence in trying new things, because you have a guide which knows your limitations
8 Types of Tours: Which Travel Type are You?
The beauty of taking tours is that you get local help and guidance in your experience. And there are a variety of options you can choose to tailor the experiences you want. Knowing your available resources will help enrich your solo trip planning.
1. Full package tours
Full package tours take you through a country or many countries. They are all-inclusive from hotels, transportation, food and activities. They cover a large sample platter of the city/country's highlights in a compact schedule. You will hit all the popular tourist attractions and your food experiences will be safe. Best of all, you get a tour and local guide, who assist with any travel upsets from lost baggage to getting sick to interpreting the culture. Drawbacks: Package tours are a one-size fits all tour experience. There are tight schedule, minimal freedom and itineraries may slide in commission shopping experiences. You will feel a little like cattle, impersonally shuffled around and often you'll be visiting landmarks at the same time as other tours, which you'll be head butting with the tourist crowds. At the end of the tour, you'll have to assess a tip for both, your tour guide and local guide for the amount of days you've been with them.
Travel Style: This is for the traveler that doesn't want to deal with research and trip planning, booking arrangements or dealing with the stress of travel. You just want to enjoy the destination and narrow the possibility of bad experiences.
The following recommended tour operators focus on responsible tourism tours:
Tip: Do not assume all package tours are expensive. In some countries like Vietnam, shopping for and booking a tour locally is actually cheaper than doing it yourself or going through a concierge.
2. Day Tours
Day tours are similar to full package tours but on a city level.  They range anywhere from half day to full day, allowing you to see a city's most popular tourist attractions in a compressed time. Day tours are mostly all-inclusive (excluding lunch/dinner), exposing you to a city's highlights. Some tour fees only cover admission to main landmarks on the itinerary, while additional stopovers or activities are your responsibility to pay for if you want. I love taking day tours for a quick city overview, freeing my time to explore specific parts of the city later on my own.  Some of my tours are sponsored due to my blogging work like my 'Sex in the City' film location tour or occasional walking/food tours in cities like New York, Taipei, Bangkok.  Some tours have taken a unique and exciting boutique slant, such as a Bangkok night tuk tuk tour with street food experiences and sightseeing.
Day tours I really love are the ones that cover the popular hard-to-reach sights. They are very worthwhile, chopping a potential three day D.I.Y. itinerary (and the stress of planning it) down to one day! For instance, I  took a speedboat tour of KoPhi Phi –it was one of the unsafe tours I've taken, but it skirt me off to different islands, so while I can't wholeheartedly recommend it for all travelers, I don't regret it.
Travel Style: Similar to travelers of full package tours, you want an overview of a city and to be able to enjoy it without the stress and work of research and planning public transportation/taxis/drivers. You want to utilize your time to see a city vs get lost in it.
How I book day tours: Depending upon the country, I may find tours when I'm in the city through  travel agents on the street. But these days I've gotten to booking some of them online through reputable search engines  like GetyourGuide or Klook which cull budget tour options.
3. Free city/ walking tours
Some cities offer free walking tours, run by a volunteer organizations, goodwill guides or a government tourism office.  You just have to know to look. Most free city walking tours have a set itinerary, last 2-3 hours and operate if there are enough travelers to make a tour. Some allow you to show up; but many require you to confirm your dates of interest .
Goodwill guides or volunteer tours- mostly students and retirees- show you around but do not have a set itinerary (my family took one in Seoul). They can create an excursion or make recommendations based on your interests but do not expect them to plan your entire trip itinerary. You pay for their transportation, admission into sights and food , but you have an inexpensive local guide to show you around!  Goodwill guides are not available at the last minute- you need to book them in advance so the organization can find match a guide with your interest.
Are these free city tours really free? Yes and no. Free city tours are cheaper than budget tours, but most volunteer guides  operate on tips and this is not a bad exchange. All locals who give their time and local insight are offering an invaluable opportunity at a fraction of the cost you'd pay in a commercial tour. Remember to tip well!
How much should you tip: An average half day tour ballparks around $60-80, so I tip around $5-20, based upon the time,  how much I am shown. If it was a personal guide I certainly tip more than I do a group tour with ten or more people.
Lastly, you have government tours run by a government or city tourism offices.  They do not always have the sexiest tours as they can offer anything from historical tours to tours to industrial centers like waste/water management plant. Their tours offer you a more informed understanding city operations. Some are free; others might have an inexpensive fee like $5+.
How to find a free city tour?: I do a Google search for "free city walking tours +  (insert name of city)" . So far I've found free walking tours in Kolkata, Taipei, Japan, Seoul and more.
4. Hire a guide
Hire a guide if you want insight, guidance and flexible itinerary. The experience is of a personal nature and you can tweak the amount of time you spend in a spot. Often, you find guides lingering around landmarks offering their services. You can find them through a tourism office, tour agent (who will book them or offer you a tour with a guide) or your hotel.
My Sapa trekking guide below was the young Hmong girl, with attending family. I booked this Sapa trekking tour through a Vietnamese travel agency (booking tours in Vietnam was tricky but worthwhile). Then ,there is always booking a personal guide online.  In Siem Reap, I made friends with a group of travelers at my hotel and we split costs to pay for our guide.
Travel Style: You want flexibility in your sightseeing itinerary with trusted recommendations and local insight.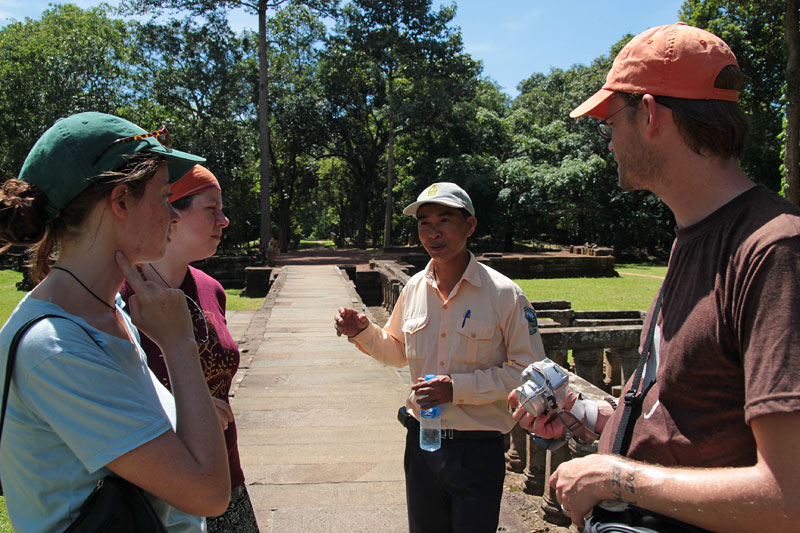 5. Specialty Tours
Specialty tours are focused around specialized activities or interests. They last anywhere from half day to several days. Independent boutique companies run personal tours, mixing unique local experiences with sightseeing landmarks. Although it's easy to assume most come with a costly price tag, actual cost depends upon your destination and your ability to do some creative research.  You can improve your photography skills with a photo tour, enhance your yoga practice by booking a yoga retreat or yoga teacher training (I did that here), learn to cook your favorite foreign dish or get scuba certified.
Culture & Food tours & Cooking classes: For the traveler who wants to sightsee a city and culture through its food. Take a cooking class that takes you shopping at a local market or merge city sightseeing with a food excursion on a  food tour.
Recommended: One of my favorite sustainable organizations for  cultural and food activity tours is Backstreet Academy. Backpacker prices and it employs authentic craftsmen, local homemakers and students with unique cultural skills; you're supporting community sustainability.
Outdoor & Activity Tours : For adventure travelers and outdoorsmen or those who wonder if maybe they should be.  I never considered myself a female Indiana Jones until I took my first trekking tour and it liberated me. I loved being outdoors afterall! Since, I've taken activity tours from caving, trekking, scuba diving and strive to incorporate that into my YouTube videos to inspire solo adventurers.
Scuba diving ordinarily can be quite expensive in the western countries, but did you know it is cheaper to get diving certified in Southeast Asia? Philippines, Thailand, and Indonesia are water adventure countries… I got my PADI scuba certification in Thailand, paid a fraction of the cost of the U.S.; in fact, you can tour several of Thailand's best dive sites for the cost of one dive site in the U.S.. Check out my liveaboard experience in the Similan Islands!
Responsible Wildlife Tours:  I love seeing animals in the wild.  Although wildlife tours aren't nearly as common as city tours, I've found some destinations offer responsible night safaris, wetland safaris, and gaming safaris . You can also visit wildlife sanctuaries.
Okay, you get the idea. When it comes to itinerary planning, you're only limited by your imagination.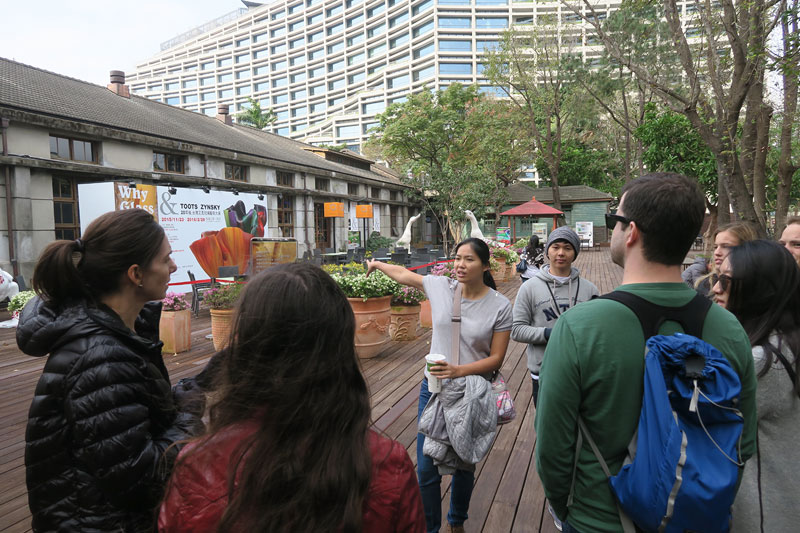 6. Hire a Driver and Car
When a country is large and landmark sights are spread apart, a driver and a car will offer flexibility and control in your itinerary. Drivers come with preset itineraries; others, not. You book them by the day or package. Drivers are not always tour guides. If an English speaking driver is important to you, you should request it with your agent.
7. Hop on, hop off tour buses
Hop on hop off buses take a circular route and you can hop on and hop off at whatever destinations you want,  spending whatever time you need in a place. Prices range upon what country and city. Take your guide book with you.  They are not known to have English speaking guides. Korea had the best hop-on hop-off bus tours orchestrated by the Official Korea Tourism Board (or you can book online Seoul and Busan  ). I was surprised that Delhi had an inexpensive bus tour too! I was on a bus with a lot of Indian travelers. I'm surprised I didn't see foreign travelers on it, but it's likely foreign travelers don't know about it.  
Travel Type: For D.I.Y travelers who want a lot of flexibility, while reducing transportation stress and getting lost.
Recommended search engine sights to find  budget hop-on hop-off tour buses here and here.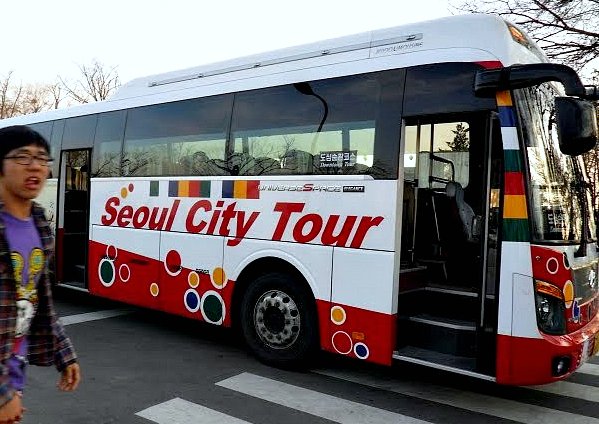 8. My secret: Booking Point to point travel
The next tip is a big secret to how I plan my trips… booking point to point travel through local travel agents.  I rely on tourism offices and local travel agents to find me the best deal.  Going through a travel agent is easier and speedier; usually, his/her commission is worth the loss of a stressful three hours researching on Google. Travel agents have knowledge of their city, activity tours and transportation timetables.  These days I have also been resorting to GetyourGuide and Klook for budget options.
Tip: Shop around for a travel agent you trust. Visit backpacker districts for a flux of agents. Ask your hotel  or local travel agent to book point to point travel for you.  
Note: This post has affiliate links to companies I have used and would recommend.
Watch Reasons to Book a Tour (Video)
What are your favorite tours and which would you splurge on ? 

I always recommend travel insurance
American travelers often pay a premium on travel insurance.  World Nomads offers economic solutions for travelers who seek security and peace of mind.  It covers 150 countries.