Last Updated on
Content Based Advertising
We handle anything from link placement, sponsored articles and social media promotions. We can do custom packages and discounts for large orders or campaigns. We promote all our content organically through various platforms and travel communities. For our stats, please refer to our media kit
Link Placement in Existing Content
•   $75/month :  Side bar banner placements and links or banner in a blog post
One Dofollow link, no widgets.  URL stated in advance and relative to travel. Banner Sizes available 300 w x 125 h ; 30 w x 30 h 
•   $750  (standard post)/ $1250 (high traffic post) : Link placement in an existing post  Link is do-follow for a period of 12 months.
Sponsored Articles
•   $850 : Sponsored articles + Some Socials + Newsletter    (Client writing)
Client presents an article, subject to editorial control by GRRRLTRAVELER team.  Read Guest Post Guidelines.  Link is do-follow for a period of 12 months; must be travel-related. Includes:  Promotion ~ our newsletter, Twitter, Bloglovin, Triberr.
•   $1,100 : Sponsored post + Socials + Newsletter (Written by Christine; full article , 750 -1500 words)
Promotion ~ our newsletter, Facebook, Twitter, Bloglovin, Pinterest, Triberr.
Social media packages
As social media is word of mouth referral, we generally work with product sponsors we have experienced, used or have been given a sample product to use. In certain cases it may not be applicable, but email us and we can discuss this further.
Facebook (100K fans) 
Facebook Mention (with photo or URL share, tag and hashtag) + Twitter $400
Instagram:
Services offered include  travel location/time/expense, social media strategy and buildup before placement.
Photo feature – $250 IG only
Instagram Stories 4-6 pack (starts $250) – Includes @tag + hashtag.  Shared to Facebook Page Stories (85K subs). View counts range : 500-1200 IG/ 300-500 FB.
IG Caption Mention (No visible product): $75
$500 plotagraph image
60-Second Product Video: Request quote
Direct Upload Videos for Social Media with hashtag and @tag :
$750 plotagraph image or 360 degree plotagraph.
$2000-$5000 for a 60-Second Product Video
Facebook -Request a quote for feature videos.
Pinterest Pin (at least 3 pins to active groups if travel related) $80
We also do Social Media package bundles. Please request a quote for your campaign.
Note: We will give you a report on performance of the content. Also please note ROI and conversion rates on social media influencing content is nto possible to predict. For strong conversion, we also offer longer campaigns, written posts (which can be found on Google) and YouTube shoutouts/challenges.
We try our best to feature your product in an exotic location. Our default location if we are not traveling: Hawaii
While we own copyright to artworks, you are welcome to reshare social artwork from our accounts. If you wish to remix, resell or reuse, we are happy to negotiate further.
Product/Service Review
We do not offer reviews; we only offer sponsored posts. All products looking for a feature, we also do roundup blog lists.
Payment:
All rates are subject to a 4.716% Hawaii State General Excise tax, plus 2% fee if Paypal is used. Depost: half the payment, Remainder of payment is due before publication.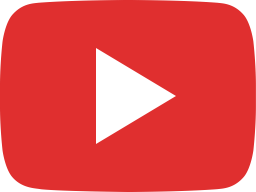 22 BEST THINGS TO DO IN ROME | Rome Italy Travel Guide for Solo Travelers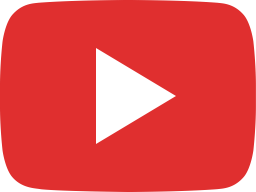 MY ROME APARTMENT TOUR | Luxury Apartment Italy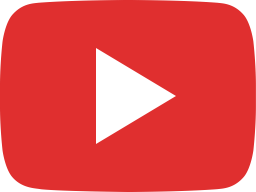 Traveling ITALY'S RIVIERA! CINQUE TERRE in 24 Hours | 5 Villages
Contact and booking details