Last Updated on August 17, 2017 by Christine Kaaloa
When Hawaii folk go camping, they often go to the beach.
Many of my mainland friends know about camping in RVs or the mountainous woods…
Growing up on a small island in the Pacific Ocean, I've only known family camping trips at the beach.
My dad would put up tents alongside the tents of family and friends and at night, the husbands would swim out to lay fishing nets in the ocean. The wives grilled up BBQ on a charcoal fire grill and the children burying buckets in the sand to catch the sand crabs, they would chase down with their flashlights. It's a known fact that salt water on your skin after a good swim only makes food taste better and there's nothing like falling asleep to warm Hawaiian tradewinds, a dark sky of stars and the sound of the sea as your lullaby.
Creating workarounds when you camp or travel
Obviously, not everything in camping, travel or life, is perfect. Often, you have limited resources, must work with what's available and that's when work-arounds enter the picture to create a more fun and personal adventure. For instance…
If you get stung by a jelly fish or man-o-war, you have to pee on yourself to relieve the pain.
…For a bath, you bathe in your bathing suit under the outdoor shower. No hot water, only cold.
…And public beach restrooms are horrible places to visit at night. They're low-lit, unsafe and they smell as a result of public sloppiness.
If you know anything about my World's Worst Toilet series, you'll know what's coming next…
A bucket as a workaround toilet
Rather than wander in the dark late at night to find the beach bathroom, my dad thought it was safer to place a huge paint bucket filled with partial sand , in the tent. When we needed to pee in the middle of the night, we'd go in the bucket and in the morning, he'd take it out to the ocean to wash it out. (That's a real man for you!)
I'm not sure if I'd sum this kind of toilet as world's worst or  a pretty smart work-arounds. Whereever you are in the world or what the toilet conditions, a toilet is always born out of straight-forward necessity. The people who have it, are grateful for its presence despite its inherent drawbacks.
For us, the public restroom at night was a worse option to the bucket and we're too polite to squat over sand on a public beach.  This was our workaround and as a child, who hated entering dirty, stinky and dark places, it made me less afraid and worried about having to take a whizz at night. My dad took it upon himself to protect us from beach camping's unpleasantries.
So the bucket was our portable toilet in our portable  camping house.
Last summer, I went beach camping with my sister and her canoe paddling team. Inside our our tent, was my chance to relive my childhood camping toilet. I thought her more modern choice of bucket toilet was interesting.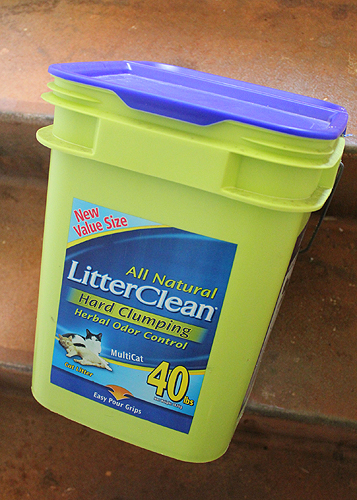 What are your best camping memories? 
.
Recommended spots for beach camping in Hawaii:
Visiting Hawaii with family or friends? Why not try camping on the beach instead of the usual hotel? Here are my two top picks.
Malaekahana–  Excellent spot, gorgeous beach, is known as "a camping spot" and one of the best on the island. It has camping facilities and grounds and even cabins to rent. Weather permitting, sometimes, camping without a tent can be nice; although it's at your discretion.
Waimanalo Beach – It's a magnet for family camping trips and has good public facilities. The site tends to draw more local Hawaiian families than tourist however. Recommended more for locals.
While the beaches on the Waianae end (ie. the one I stayed in the above photo) are beautiful, it's best to avoid them as Waianae is considered a 'rough' area and could be unsafe .
 Information on Camping on the beach in Hawaii:
There are 10 beaches where you can camp at and permits are required. Permits are free, but you will pay a small per group (up to 6 people). Camping on the beach is not allowed on Wednesdays and Thursdays.
Hawaii State Parks site: http://www.hawaiistateparks.org/camping/
Book your online reservations on the site's sidebar button "online e-reservations" or here.
Camping fees:
Hawaii Residents:  $12 per campsite; $2 per night for each additional person*.  Maximum fee per site: $20/night
Non-residents:  $18 per campsite; $3 per night for each additional person*.  Maximum fee per site: $30/night.
Related Post on World's Worst Toilets
 Secrets to how to Use a Squat Toilet
How to Use the Squat toilet (video)