Last Updated on August 1, 2022 by Christine Kaaloa
This post may contain affiliate links. Never leave home without travel insurance. Click for the best travel insurance for gear protection and best insurance for COVID. For solo travel confidence? Book a solo traveler coaching session with me.
What are your essential travel tips for staying in hostels?
Hostels are very social places with a wealth of DIY information and resource for my solo journeys. There are times, I can often feel reliant upon them.   While things are not built for luxurious pampering, it holds a lot of practical purpose for a solo traveler and budget traveler.
23 tips for staying in hostels
1. Power Strips & Universal Plug Adapter
These days, we carry so much tech ware, that we no longer need an outlet, but a charging station. As such, I always pack a power Strip  and some multi-chargers and adapters.
Along with a power strip, I pack a universal plug adapter
with extra USB ports for charging. These can be a little chunky and take up space, but they're good to have as a backup safety option. Also, USB ports chargers are great to have because it saves space on every outlet.
2. Flashlight
I love keychain flashlights! They're cheap and easy to clip onto your bag so you don't lose them. I use mine when finding my door keyhole when returning to my room, searching for things in the dark when I'm at a hostel (don't want to wake anyone) or when I'm walking to an outdoor toilet at night. In either case, they come in handy at the most inopportune moments. An alternate is a headlamp.
3. Flip & Tumble fold-up bags

Do you plan to do a little grocery shopping abroad, need a bag to hang dry clothes in when you shower at a hostel or ever carry an extra foldup bag to hold your personal items or souvenirs on a plane? If you've said Yes to any of this, then these Flip & Tumble fold-up totes come in handy.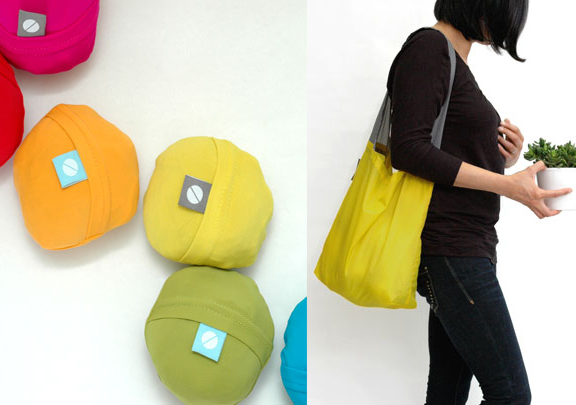 4. S-Hook
S Hooks are sold in hardware stores and they rock big time when you need something convenient to hang your toiletries tote on. They also make a great travel hanger for towels and clothes. Best of all, just slip them in your toiletries bag and you'll never lose them
5. Flip Flops
Flip flops are useful for moving comfortably in hostels and shared showers.  They are lightweight to pack and are a godsend if your shoes begin to give you problems. I love Havianas's flip-flops. They are slim for packing, soft and comfortable when you're on your feet a lot. Don't forget GRRRLTRAVELER super soft flip-flops too!
6. Personal lock
Theft can be a problem in hostels. You are sharing a space with budget strangers and you don't know who is desperate. Even leaving your belongings out at night while you are sleeping has its risks. Most hostels have individual lockers for you to store your valuables or luggage. Bringing a personal lock will give you peace of mind about leaving some of your valuables in your locker. Tip: I recommend not leaving your best valuables in the lockers, unless it seems very secure.
7. Earplugs and Eye Mask
As you will be sharing your room with others and travelers will be coming and going at all hours, bringing earplugs and an eye mask will allow light sleepers a more peaceful rest.
8.  Breath Right strips
Counter to the light sleepers above, if you are a snorer, you might try Breathe Right strips. These nasal strips help prevent snoring by opening your nasal passages so you can breathe clearly and deeply. It also helps those with stuffy noses from allergies and colds.

9.  Travel Towel or Sarong
Bring a travel towel or sarong when staying at hostels. Both dry quickly. Most hostels do not offer towels, although it's best to check when you book. I have stayed at hostels where they charge you for towel rental, which was ideal when I forgot.
10. Sea to Summit Silk Liner Traveler
Whether I'm in a hotel, guesthouse or hostel, I pack my Sea to Summit 100% Premium Silk Liner . At least, it's an extra silk layer of warmth for cold areas I never planned for. At most, it's a protective layer against hostel sheets and bed bugs (Note: don't get the cotton blended liners as they're not effective against bed bugs).
Things to know about Staying in Hostels
11. Mixed Dorms
Mixed Dorms are mixed gender dorms. They are usually crowded and the cheapest option when staying in a hostel. Female solo travelers may feel uncomfortable and you will need to go to the bathroom to change.  Some men might only wear their underwear to bed.
12. Female Only Dorms
In a hostel, the female only dorm rooms are an ideal option for female solo travelers. It feels safer and it sometimes, only a fraction higher in cost. Rooms tend to hold less beds and thus, does not feel crowded. It is comfortable to change in the room.
13. Private Rooms
Private rooms offer privacy, more safety for belongings and sometimes, they even have a private bathroom. They are more expensive than the dorm rooms, but cheaper than a hotel room.
14.  Socializing and making travel friends in hostels
Due to the shared spaces, staying in hostels tend to be sociable places . They are a great way to meet other travelers and to find travel buddies for shared activities. Some hostels have group activities, nightly events or beer night which you can participate in, where you can meet and mingle with other travelers.  Read How to make friends as a solo traveler
15. Don't leave valuables unattended in hostels
Due to the shared environment, theft happens a lot in hostels. Never leave your valuables unattended. Do not leave any room to tempt others to take your things. At night, I place my valuables in my daypack and use it as a pillow.
16. Prepare your bed clothes before you go out at night
Usually by 11pm, lights are off in the dorm room. If you have early sleepers, lights off can be earlier. So I always pack a bag of sleep clothes in a foldup bag in my locker– before I go out– so when I get in at night, I have clothes prepared and do not need to either riffle through my luggage in the dark or turn on lights.
17. Prepare your morning clothes before going to bed
For the same reason as above, I always prepare my morning clothes and toiletries in advance so that I do not wake fellow dorm mates with rustling into my bags.
18. Pack and unpack your luggage outside your room
As per #6 and #7, if you ever forget to do this in advance and must go into your bags, rather than piss off sleeping dormmates, I simply take my luggage outside the room into the hallway and do my collecting of items there. I take my wheeled backpack which is carryon compliant and fits in a lot of small spaces.
19. Find the laundry
Traveling for while and have a lot of dirty clothes to tend to?  Check to see if your hostel has laundry facilities. Most of the time the laundry washer and dryer will be coin-operated. You can change money at the front desk unless they have a change machine.
20 . Make your own meals in the kitchen
Many hostels have community kitchens. Some allow you to store food in the community refrigerator. You will have access to the kitchen to cook your own meals.
21.  If you don't like it, find another hostel
As hostels are inexpensive accommodations, if you don't feel safe or comfortable with your hostel, move to another. Sometimes, I only book one night at a hostel and if I do not like it, I leave the next day to find a new one.
22. Do not put your money in one place
As fellow travelers have close access to your belongings, never keep all your money and valuables in one place. It is best to split your money up and disguise them by putting them in hard-to-find places.
23.  A hotspot for budget advice
While you may have guessed that hostels are often one of the cheapest accommodation options you'll find, what you may not have guessed is that you'll find a lot of solid budget advice here. Not only will you cross paths with budget travelers who have learned tricks, but the desk receptionists are locals who often share advice about the cheapest ways to get around the city.
What would you add to this guide for staying in hostels? What are your travel tips for staying in hostels?
Watch my video guide on four packing essentials for staying in hostels
—– Related Articles —–
Packing List for Winter Travel
Top Travel Beauty Products of 2015
Packing List for Summer Travel
21 Ways to Avoid Pickpockets
Ultimate Packing List for Carry On Luggage
5 Ways to Trim your Travel Wardrobe