Last Updated on August 17, 2017 by Christine Kaaloa
I'm not a toilet connoisseur or nitpicker, but I do have varying degrees of tolerance. Smell, appearance, technology, leftovers, size, etc… whenever it pushes my standard into a level of discomfort, it makes my World's Worst Toilets list.
A bus station toilet in Andong
I spent a great day in Andong for the annual Andong Maskdance Festival (read here). But Andong, why is your bus station toilet making my World's Worst Toilet list?…
Your ajumma was vigilantly cleaning…
Your standard facilities seem okay.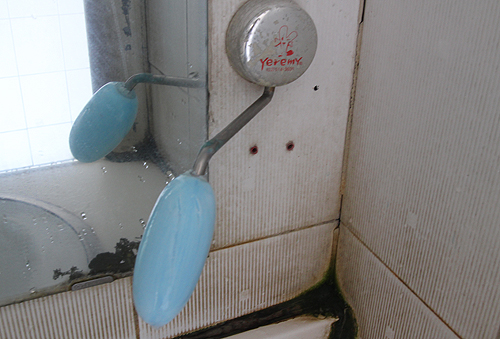 The inside of the toilet doesn't seem so off-putting, no horrible stench and the pull-chain flush, while ancient, at least worked.
So why in the world is this toilet making my list of World's Worst Toilets.  Quite simply, it's the lack of space.
Not enough leg space for tall people
This photo perspective may look okay, but my back is pressed up tight against the back wall.
Having my backpack on my back as I squat over it, was not possible.  I'm a 5'8″ hapa Asian girl and my knees were nearly touching the wall pipes, making me feel like an absolute man (obviously, Korean women must be much tinier than me, in order to fit this squat).  If I were 6 feet tall, there would be no way I'd be able to pee without hugging the pipes with my legs.
As there were no hooks to hang bags on (and honestly, there's no way I'm going to put it on the floor),  my backpack was on my lap, squeezed tightly against my chest, because it didn't fit the space when it was perched on my back*.
This was more awkward and uncomfortable in squatting experience than it was worst or bad.
Thank God my squatting legs are getting stronger.
What are some of your worst experiences in a bathroom? Was it smell, size, cleanliness, technology, culture shock, meeting an experience different from the way you were raised? Share it…
Related Post on Toilets
 Secrets to how to Use a Squat Toilet
How to Use the Squat toilet (video)