World's Worst Toilet: #7 Mysteries in a Korean public school restrooms
This post comes a bit belated (and slightly modified as I occasionally have idiots reading this and not understanding what this World's Worst Toilet series is about and that I do it for fun), but I have to do this post for laughs.
When I was teaching in Korea, there was something missing in all my Korean public school johns. Take a look at the photos below and guess what it was…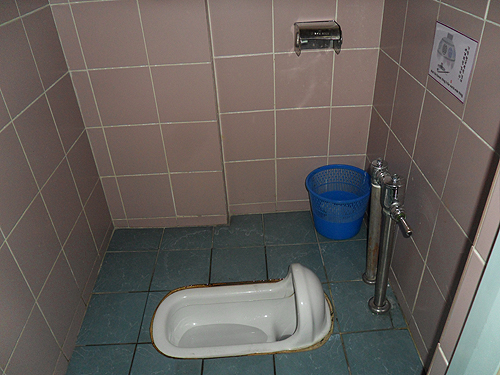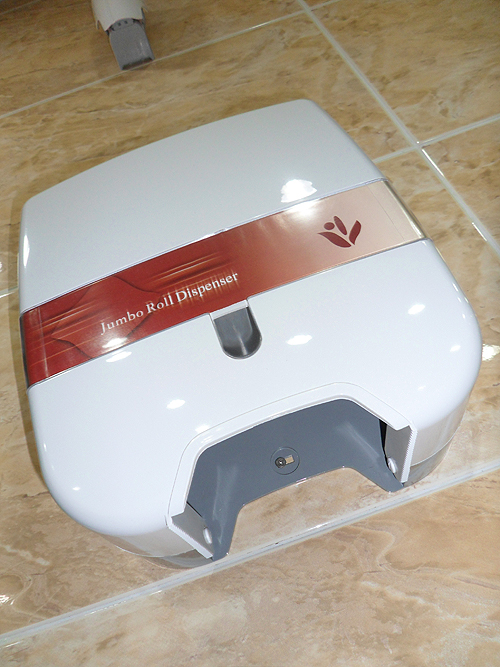 How the hell do people wipe up in this bathroom?  Wouldn't it be a horrible if you had to poo, and found toilet paper didn't exist in this bathroom? Like, WTF Korea?
Well, unlike public schools in the west, many bathrooms in public elementary schools (or even some public facilities) in Korea do not offer toilet paper in their faciliities. If you read 10 (more) Shocking Facts about Korean schools, you'd find that I have to bring my own roll of toilet paper with me to work at school and carry it with me to the bathroom. Unlike work environments in the U.S., this basic item, is not even provided to me, by my own workplace. Shocking.
So, how do the kids go to the bathroom? Their class has a toilet paper roll and when they need to go to the bathroom, they tear a portion and take it with them!
Which brings an interesting question that I couldn't even answer after an entire year… how do you gauge how much you'll need?
What are some of your worst experiences in a bathroom? Was it smell, size, cleanliness, technology, culture shock, meeting an experience different from the way you were raised? Share it…