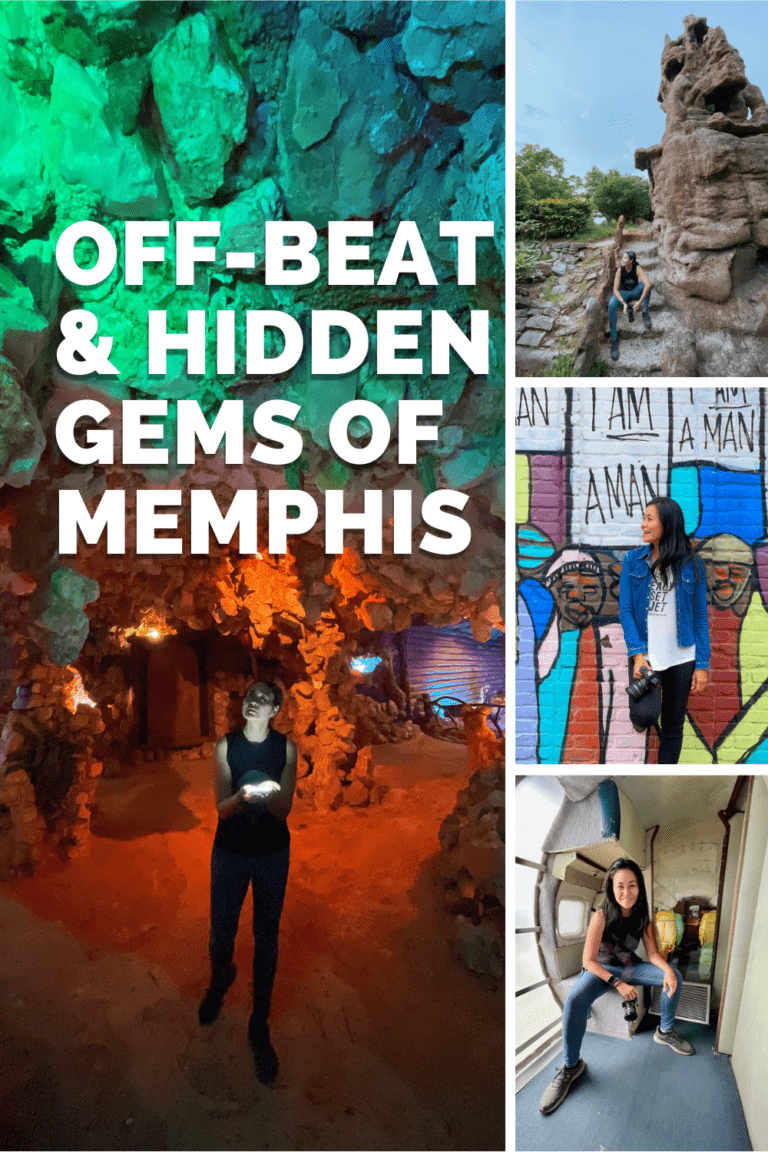 This post may contain affiliate links. Never leave home without travel insurance. Click for the insurance finder tool. and affordable insurance for COVID/quarantine protection.
There's more to Memphis than just great BBQ and music history museums. There are off-beat and hidden gems of Memphis that will surely surprise you.
As a traveler, I was surprised to witness these places because they had that little bit of extra you don't expect a sight to have or maybe you just overlook it thinking Eh until you see it in person.
5 Off-beat and Underrated Gems of Memphis
1.  Mosaic Walk on South Main
There are many murals in Memphis, but the Mosaic Walk on South Main is central to Beale Street and is easily accessible by foot. It is eight temporary outdoor installations.
The "I am a Man" mural by Marcellous Lovelace is a surefire favorite for its vibrant color and homage to the Civil Rights Movement and "I am a Man" march of sanitation workers, ultimately leading to the assassination of Dr. Martin Luther King Jr.
Continue walking down south of Main and you'll find more murals, such as the Poetry Panels and Modern Hieroglyphics. See a downtown Memphis mural guide. Explore the city and you'll find wonderful murals tucked away in alleys, on commercial buildings and even on telephone boxes. This city won't stop surprising you with its artistry.
2. Crystal Shrine Grotto
The Crystal Shrine Grotto is a man-made cave artwork in Memphis' Memorial Park Cemetery, across the street from the grave of soul musician, Isaac Hayes. The Memorial park cemetery houses countless nameless soldiers of the Civil War. But the Crystal Shrine Grotto is unique in its own right– it is a 60-foot hill that covers a bizarre rock and crystal stalactite grotto filled with neon lights and religious scenes. Erected in 1938, this religious folk art grotto shrine was the work of Mexican artist Dionicio Rodríguez. It uses five tons of crystal quartz!
Definitely explore this area. I only had time to visit the grotto but there is more to this area than meets first glance.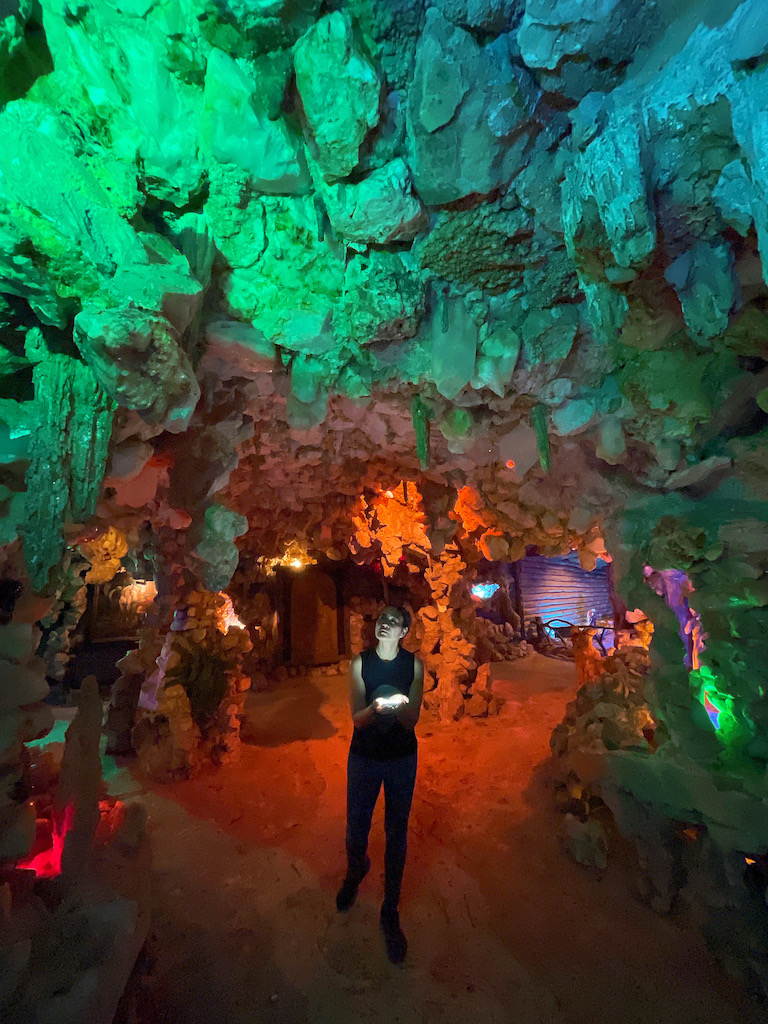 View this post on Instagram

 
3. The Lisa Marie: Elvis's Private Jet at Graceland
The Lisa Marie is one of Elvis's two private jets which is showcased in Graceland. Named after Presley's daughter, the aircraft is like a presidential jet with a round table for business and a bedroom with King sized bed and television set. All of it is befitting a king and surprising to know private jets like this existed back in that era. You can go aboard and take photos. Unfortunately, no video is allowed in Graceland!
Tour Tip: Elvis fan? Take a private Elvis Tour and skip the line at Graceland
See my Graceland review (coming soon)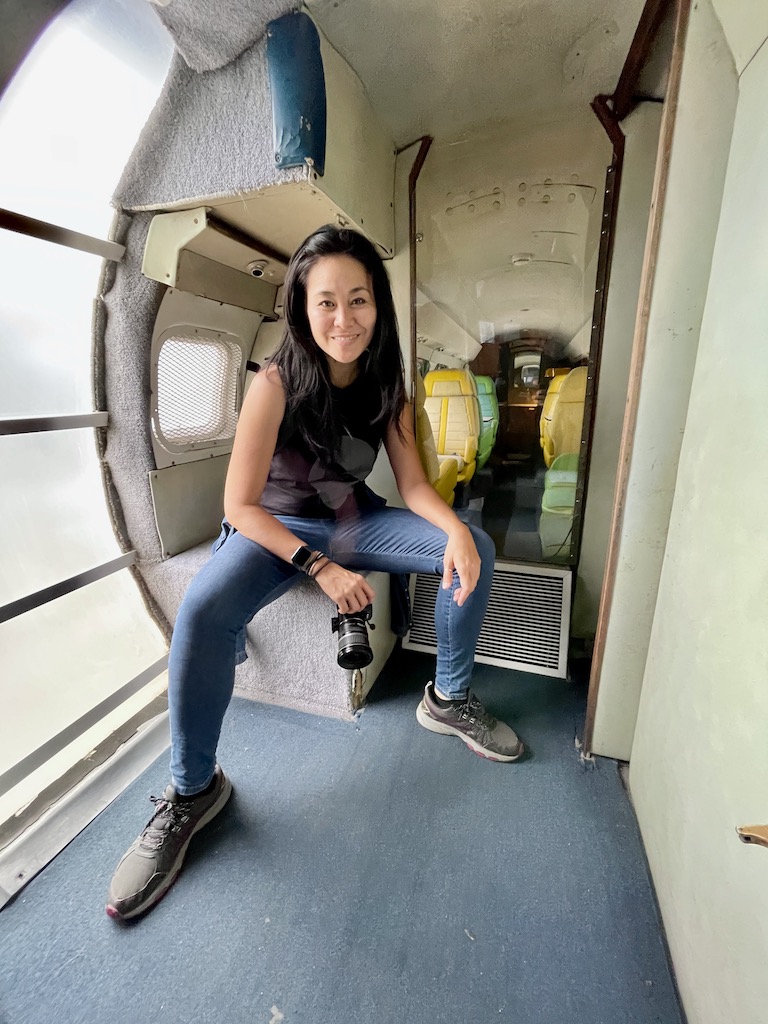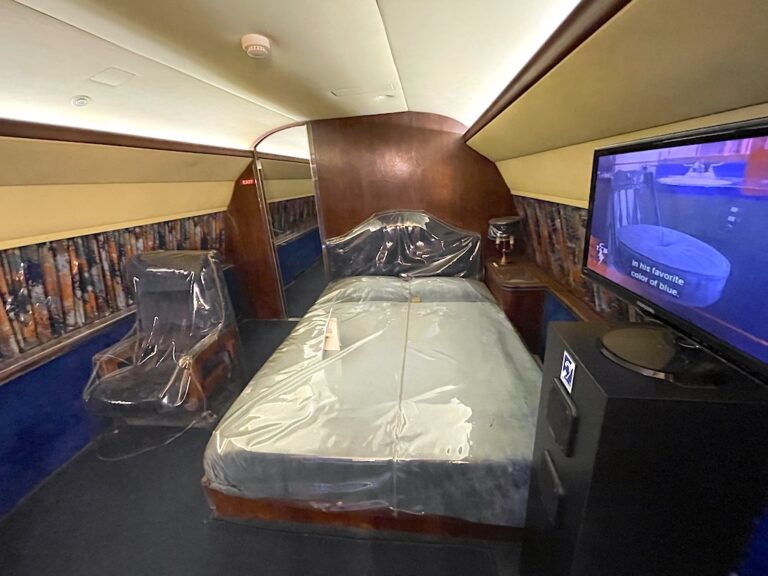 4. Mud Island River Park
Mud Island River Park is an island right off of downtown, where you can pose with a giant Memphis sign while enjoying the water installation as you take in the downtown skyline across the Mississippi River.
Initially, I was going to skip it because I didn't want to Uber it, but it's got a couple of cool outdoor installations and a museum.  The most interesting installation is a topographical design with a stream that snakes through the park symbolizing the Mississippi River and all the states it passes through.
Tip: Getting around in Memphis can take time and public transportation cannot take you everywhere. Take a Memphis city hop-on-hop-off bus tour to see the highlights and get around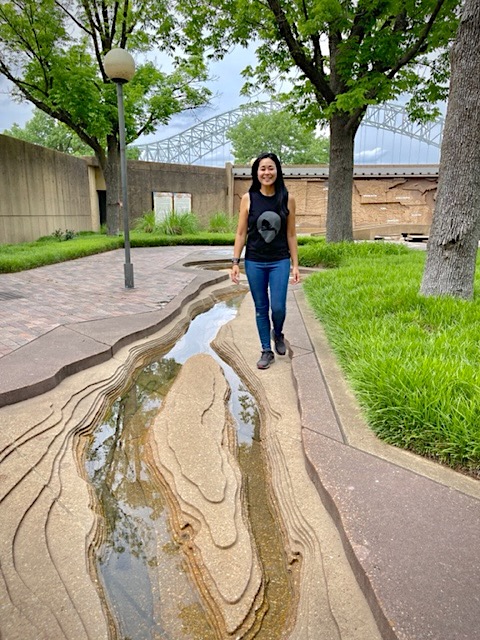 5. Elmwood Cemetary
Elmwood Cemetery was unlike any cemetery I've seen and is one of Memphis's most historical sites (it is also a bird sanctuary and arboretum to boot!). The cemetery is 80 acres and while it may not house world-famous names, it holds some very affluent names in Memphis history with grave plots to show its wealth. Some tombstones fashion elaborately tall Gothic statues; other plots belong to one person but will hold their family in a plot space equivalent to a living room! Walking down some of the plots, I felt like I was walking down a neighborhood block with housing lawns belonging to families.
Save this as a future reminder for your trip to Memphis!
See my Elmwood Review (coming soon)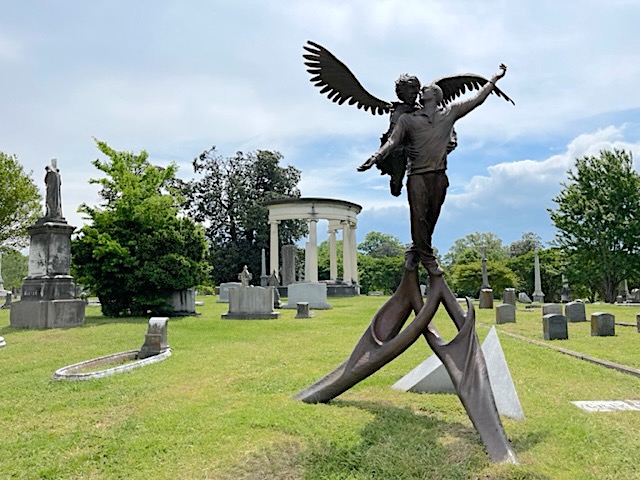 6. Lorraine Motel
Although Lorraine Motel is known by some, as the historical place where Dr. Martin Luther King Jr was assassinated, it isn't the first thing you search for. The Lorraine Motel can be mistaken as a retro motel and it sits next to the National Civil Rights Museum. You'll see a wreath hanging on the second floor to commemorate the room that King was standing outside of when he was shot. Non-descript kiosks stand discretely out front- each tells a different part of the assassination story.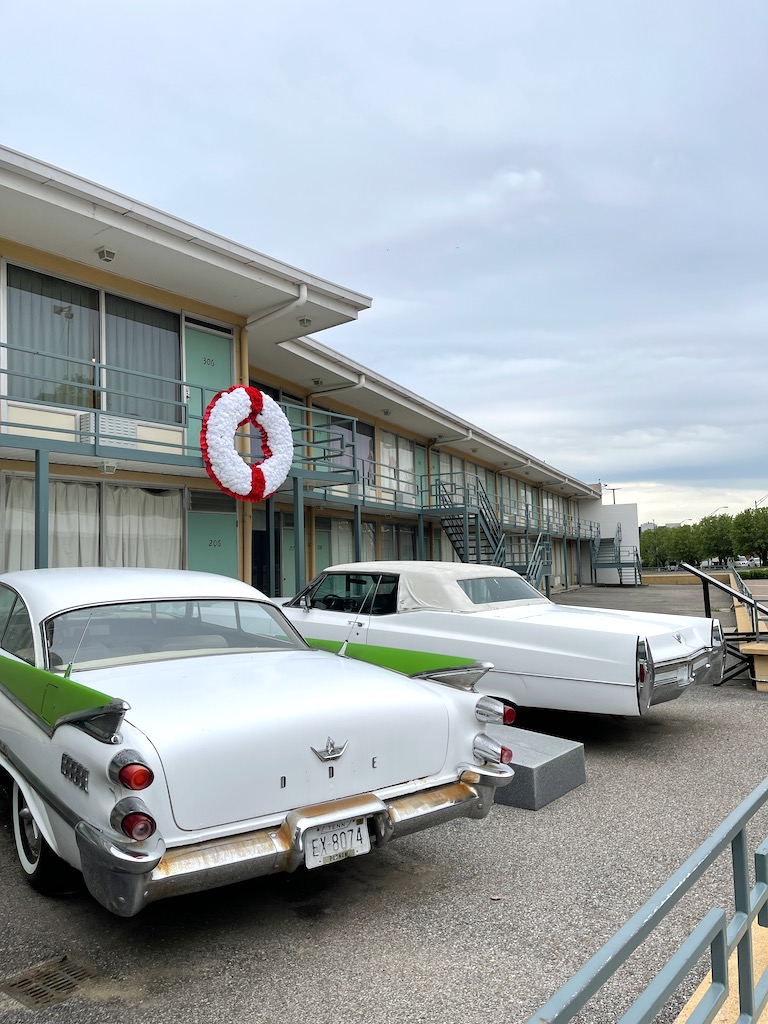 7. Isaac Hayes gold plated Cadillac
A fun hidden gem tucked away inside Stax Museum is Isaac Hayes' gold-plated Cadillac. It is on revolving display and showcases the garish style of the Soul music scene. Check out my Instagram video below! It's not to be missed.
 

View this post on Instagram

 
Watch Best things to Do in Memphis
Check out my
Memphis travel guide
.
Looking for a cheap but solid mobile plan? Check out Mint Mobile, a U.S. prepaid SIM plan at low monthly prices and 5G speed.
What would you add to this list of off-beat and hidden gems of Memphis?
Watch my Memphis travel & food guides