Last Updated on September 22, 2010 by Christine Kaaloa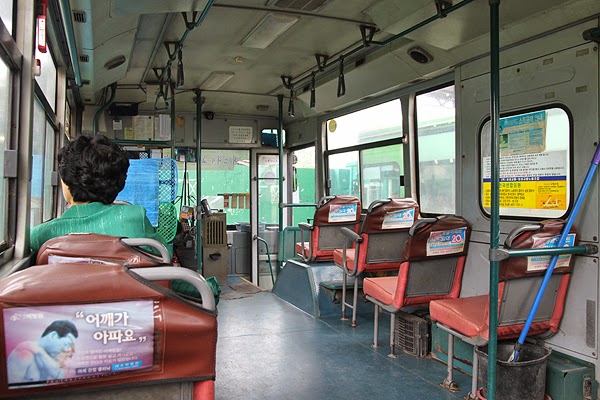 GETTING TO BOSEONG TEA PLANTATION

While the transportation system is easy and convenient to take, Korea doesn't make route information very easy at times and it takes internet research and effort to find your routes to places. Nevertheless, with persistence you will find it. Plotting my way to Boseong Tea Fields out of Daegu took a bit of effort to research.
There are no Daegu direct buses or trains to Boseong. There are two routes from Daegu ( Gwangju and Suncheon— both transfer cities offer a wealth of goodness if you choose to explore it along the way!) There are Korail stations in each city but I chose the bus route path. If you want a train, please research your findings and leave your trail in the comments section so others can benefit from your research.
All the info here, I found online and modified with my own findings:
To Readers: if you appreciate the information below, please  comment as it took a lot of work.
To Unknown Contributors: If you find some of your info copied & pasted here, but your work uncredited please let me know and I will link your site to this. It wasn't my intention to post this information, but it took much effort to research such that I wanted to make it available to all.
.
DAEGU TO BOSEONG via GWANGJU

:

Daegu Express Bus Terminal (next to Dongdaegu subway station, not across the street) > Gwangju > Boseong Bus Terminal (check Kobus site for accurate times)
Gwangju Bus Terminal (U-Square) > Boseong Bus Terminal (check Kobus site)
Departure Times: 6:10 – 21:40
Travel Time: 90 minutes (runs every 30 min)
Fare: 7,300 KRW
Return: Gwangju to Daegu
6:00 and every 35 to 60 minutes to 21:00. Midnight bus at 22:40.
Gwangju U-Turn Bus Terminal ticket counters;below is a schedule of Daegu return times
DAEGU to BOSEONG via SUNCHEON
Daegu Express Bus Terminal > Suncheon Bus Terminal > Boseong Bus Terminal
Daegu Express Bus Terminal > Suncheon Bus Terminal
Departure Times: 07:30 11:30 15:30 19:30
Travel Time: 210 minutes
Fare: 18,200 KRW
Suncheon Bus Terminal > Boseong Bus Terminal
Departure Times: 05:56 06:23 06:40 06:52 07:20 08:10 08:34 08:44 09:10 09:20 10:05 10:20
10:32 11:00 11:22 11:30 12:00 12:15 12:45 13:05 13:15 13:32 14:00 14:25 14:45 14:57 15:15
15:30 15:55 16:05 16:22 16:45 17:00 17:36 17:48 18:50 19:15 19:30 20:25 20:50
Travel Time: 100 minutes
Fare: 9,400 KRW Bus from Daegu to Boseong (3 hrs : 30min)
12,300won
18,100 won
Boseong Bus Terminal, Boseong
Boseong Bus Terminal to Green Tea Plantation & Yulpo
Approx 10-15 minute ride  (Approx. 1200 W)
At Boseong take a local bus to Yulpo (approx. 20 mins)
More information, contact the Boseong Bus Terminal: 061-852-2777
.
Getting to Boseong Tea Plantation :
"Take the city bus bound for the plantation at Boseong bus terminal, cost: 850 won.
Ask the driver to stop at the plantation (say «Nokcha Pat» for plantation).
From the bus stop walk up the road to the right to the first green tea field.
On a note, there is another green tea field a bit further along the highway.
The bus doesn't stop there however, so you will either have to walk up the highway or grab a taxi to there. The second one is arguably more spectacular."
Return: Boseong to Gwangju (timetable pic above):
(1hr 45mins, runs every 30 min) bus fare: 5,400 W