Last Updated on July 30, 2021 by Christine Kaaloa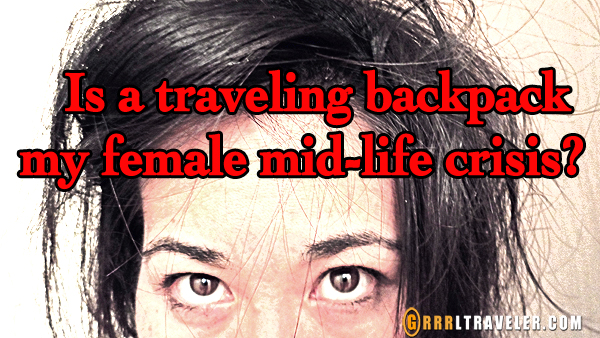 I'm not dealing with age very well.
"Middle-age" feels like the un-sexiest number to be.
Everything from moisturizers to anti-aging potions are strewn throughout my bedroom and bath. The yoga mat is my closestcompanion and my mirror can occasionally be my worst enemy when magnifying my physical flaws.
I won't lie- I'm superficial.  If I could live the life of Dorian Gray and shift all my aging haggardness to a painted portrait, I would.  I might even consider being a botox candidate some day if it weren't for the fact — I quite like moving my eyebrows …a lot.
They say that a woman's 40s are  the new 20s.
I don't  buy it.  Is that any consolation for deep-crested wrinkles, drooping flesh and a slowing metabolism?
Okay, so Tara is more "fierce" than ever, J-Lo carries that tight "back" and glowing beauty better than she did when she was a decade younger and Selma Hayak still looks like,  "Wow". But that's Hollywood celebrities, who rake in thousands per movie and can afford Evian facial spritzers as they travel via private jet.
I don't think 'cougaring' as especially flattering. I'll admit, younger men I meet on the road beginning to look more delicious. They don't have pot bellies or relationship baggage larger than a backpack to deal with. They're not wading in hairy relationship traumas of "evil" ex-wives or boring me with long-ass car sale pitches hinting at why I should be lucky to test-drive them. No, what makes young men so attractive, is that they look the way I feel ~ light-hearted, vibrant, curious, romantic and simple.
Now I know people like to say "Age is a state of mind." But 'state of mind' can't fight the date on a birth certificate or what unconsciously defines your "expected role" in society.  Maybe I'm blessed with fortunate Asian genes and a baby face. People often quote me to be much younger than my age, but the moment I lay my numbers on the table, it  triggers a switch behind their eyes. I become a number and the unconscious code of expectations of "having life figured out", "being strong and independent", "successful" and "in-control" .
True, at forty, I'm more confident than I used to be at 30. I'm at the core of my strength!  My awkward kinks are kinda worked out and I have battle scars from having dodge many of life's bullets.  But personally speaking, "strong" is not the prison mask face I want to wear 24/7.   It's not something that makes me feel light-footed, giggly or  remotely sexy. 
As a single woman, bearing that stone mask can feel like a Cinderella-weighted chore!
Is a traveling backpack just another word for  "female mid-life crisis" or is it my passport to explore myself?
I love travel. No mistakes about that. Having been an artist most of my life, discovering myself through different cultures, ideas, and philosophies was part of my creative process and travel was always unconsciously wedded to my way. These days however, I feel like my feelings about travel have intensified. Whether through solo travel, expat life …or my growing age, travel has taken on another life for me. It's become more …consuming and necessary.
Flashback…
Four years ago, my life changed, when I made travel my concentrated goal. Turning away from a New York lifestyle and freelance career as a cameraman/producer for television, the spiraling economy gave me an excuse to set out to make my travel dreams happen — solo travel and living abroad. Within a year, my plans were a success. I held my first "9-5  job" teaching English in Korea, while spending weekends and vacation breaks exploring Asia's exotic charms. Insta-dream. Insta-life.
My life then took on what felt like a fast track of travel goals and executions. Scams were easier to sight and dodge, finding hotels on the day of arrival wasn't impossible and taking a poo in a squat toilets began feeling remarkably more efficient than using a western toilet.  I  was bouncing from city to city, country to country based on mood swings,  living travel outside my comfort zone. Life wasn't this fun, even in my twenties! Now I was rolling in travel adrenaline…   scuba diving certified in Thailand,  yoga (and reiki certified) in India, and changing occasional travel companions as I changed cities.  The only thing that could hold me back , was my imagination.
Where would my dreams lead to next?  What adventure could I live to outperform the last? …
But then, I began to worry. Wait, was I turning into a thrill-seeker or was I merely excited by the new 'me' I was awakening?
Thrill-seeking isn't necessarily a bad thing, but it can start to feel excessive,  superficial and addictive. At it's worst, it would turn into a vapid pleasure seeking path … a masturbation of sorts.  Skydiving, riding in a hot air balloon, stepping into shark cages…  it's not uncommon for travel bloggers to get lost in the drive of wanting to experience cool things to write about. We all need to come up with ways to sell our experiences, even if it's occasionally, the same thrill that every tourist in the vicinity has queued up to experience. Expat travel can fall under a similar drug habit of bragging rights.
Overall, travel was becoming an addiction and I wanted to know why. Was it because of my blog?… Because I had suddenly awakened to life?
Or was I entering …a mid-life crisis?!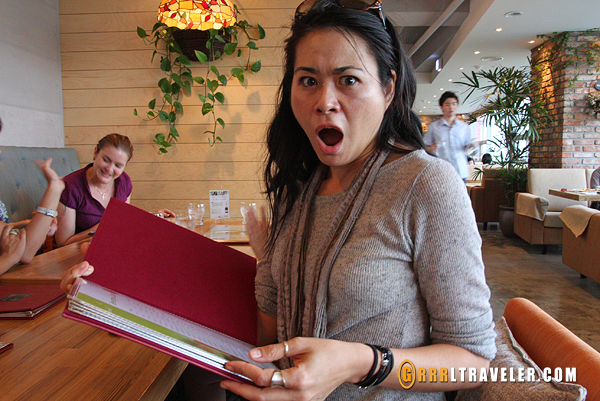 Single and forty: Am I trading cats for a backpack and is this a bad thing?
As I mentioned in a recent post, I had some mortifying unconscious images about female solo travel. When it comes to age, those images don't get  better.  "A single woman in her 40's", personally, conjures the image of a spinster in her 60's with a cob-webbed vagina, drowning out her loneliness in a room full of cats.  If she's a traveler, then scratch "room full of cats", insert "backpack".
But is a backpack really a bad way to go for a single, middle-aged woman?
In many regards, travel feels like a healthy fountain of youth… a game-changer.  Although, I'm still struggling to work it all out and see where I fit into my life now that I'm home, travel challenges me to question the rigid ideals and myths created by the western society.
1.  Travel challenges me to live organically with time.
For a single woman in her forties, the romantic highs of travel can feel like an upgraded second-chance at life, in league with  getting a new ferrari or dating a younger man. The difference is that age and status are actually, the least important signifiers in travel (except when you get drunk and act stupid– in that case, you might just be in your twenties…).
When I travel, my mirror switches its focus to my ability to live  in the "now",  as I catch a bus, interact with locals, embrace my foreign surroundings.  I am contented with the life in my backpack, even if the contents in it don't fill a house. All I need is me. I don't obsess about my single status, my career, my financial future. In society, these are all the things we need for survival. Not when you travel.
2.  Travel shows me that I'm a social creature and teaches me to be a global citizen.
A solo traveling woman doesn't experience the same magnitude of loneliness, as a single woman in western society. In society, my social life can suffer long, cold winters and draughts. We're conditioned to filtering our relationships and our human interactions. We're wary when strangers approach.
With travel, my social life blossoms.  I'm much more open to living an unfiltered life, embracing its mystery… and strangers. In fact, I love strangers! I meet and chat with a myriad of people I might never ordinarily cross paths or hang out with in everyday life. A French embassy worker, an Australian medical student, a German lawyer and a Vietnamese rice farmer…we're travelers of life, sharing the same journey.
3.  Travel lets me be me, perfectly …flawed.
My curiosity, when I travel, is like that of a giddy child. I can let my hair down, let it get tangled. There's an extra bounce in my step and I'm allowed (and sometimes, expected) to be a little vulnerable, helpless, naive, …even lacking a bit, in intelligence at times. To me, that feels sexy… it's a liberation from the competent, independent and cool mask I'm expected to wear in society.  I'm not a "together" person (how many of us actually are?). And I realize this is okay.  I celebrate my flaws.
4.  Travel shows me I have the unending potential to change my life at any age.
Maybe it's that biological clock that started every other ticking clock in my life.  Career success clock, marriage clock, baby clock, financial future clock, are-you-living-your-dream-yet? clock…  Time sags and the winsome opportunities feel like they dwindle as I cross the "'age cut off ' gate". There's a large part of me, which unconsciously thinks (but is afraid to believe) that "the pursuit of dreams" are for the young; and that a woman in her forties, should act like an adult , walking a line of "shoulds" over "wants".
But when I travel, I begin to see exciting  possibilities in alternative lifestyles. I see folks re-designing their lives to the shape of their dreams,  living on less, but happily.  Others are developing their own businesses abroad or gaining employment as English teachers or in random jobs which will afford them an income or sponsor a visa. On the road, I see impossibles becoming possible.
And when I look at my own self and see how far I've come as a solo traveler, I'm quite charged and surprised by a woman I never thought I could be. Each time I travel to another country on my own, I'm following through and creating one more of my dreams.
I ask myself- what does a normal, single 40 year old female live in Western society live like and do I want to live like that?
I feel torn.  How does one re-make their life at forty? What steps do I take to create the happiness I want when I want a bit of society and yet, the freedom and self-loving that travel brings? It's not something any anti-aging cream can solve.
Travel feels like my fountain of youth at the moment. Sorry if I sound like it's the cure-all remedy, because I know it's not. But what I've experienced through it gives me hope. It keeps me feeling like I'm capable of chasing rainbows.
Are 40 year olds still allowed to do that?