Last Updated on June 28, 2019 by Christine Kaaloa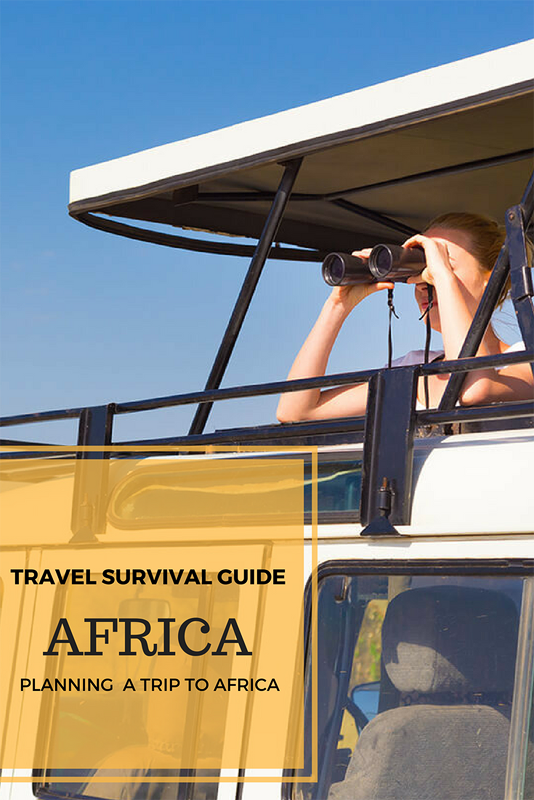 Blessed with rich ancient history, which dates back to 3300 BC, the world's second biggest continent next to Asia, Africa is one of every traveler's dream destinations. It is a continent consisting of various nations of different customs, cultures, landforms, historical backgrounds, and attractive picturesque beauty.
But before booking one of the cheap flights to Africa, there are some important things you have to know that will make planning a trip to Africa as a first time traveler a lot easier.
Table of Contents: Planning a Trip to Africa |Travel Guide Africa
Best Reasons to Visit Africa
When planning a trip to Africa, the place to go always depends on your interests and length of stay. But to give you a quick overlook, here are some places that might consider:
Wildlife
If you're looking to experience the Big Five and an out-of-Africa safari experience, then South Africa, Tanzania, and Botswana would be the best destinations. All offer wonderful animal sightseeing opportunities. Tanzania offers the additional advantage of the great migration, but only at a specific time of the year.
Sightseeing and History
The states of North African offer the best historical attractions. Roman cities, pyramids, and Moorish structural designs are found in Lybia, Egypt, Tunisia, Morocco, and Algeria. While all African countries offer amazing infrastructure, some can be more complex to travel in than the others.
Alternatively, if you're looking for an off-the-beaten-track sightseeing, the best place to go would be Benin, although infrastructure is a lot simpler here.
Culture
If you are looking to experience the African real lifestyle and culture, then you may want to consider the following countries: Tanzania, Kenya, Senegal, and Uganda. Going to this kind of adventure may be cheaper, but immersing to the culture may require a lot of time. If you want to experience the Islamic part of Africa, then the best place to go is Morocco.
When Should you Visit
If you are planning to visit the wildlife, the best time is probably from the month of May to September. These months are the dry season when animals assemble around rivers and waterholes. This is also the time when the number of people is low. The time you have to avoid is the time when South African students are on their holiday. That is the month of December when students are in their winter break and the weather and the weather is cold. The months of May and September are ideal as it's not so cold and the nature viewing is outstanding.
Trip Planning Essentials for Africa
Health and Vaccinations
Generally, Africa is a continent formed by various developing countries, and this is apparent possibly most conspicuously when it comes to wellness and sanitation. There are precautions you have to take with you before your trip to the continent, and some are common sense like not drinking tap water, but most are depending on the country. Even though some African countries need you to show proof of vaccination before you gain entry to a country, shots for diseases such as hepatitis A, polio, and typhoid fever, which run widespread all over the continent, are recommended.
General Safety
Contrary to what many western films portray, African countries aren't as beset with warlords, terrorists, or violent tribesmen. While of course, absolute acts of horror have happened all over the continent, it's no different from traveling to the other six continents of the world. So, if you want to know the answer to the question, "Is it safe to travel Africa?" the answer is YES! Most of African countries can be traveled safely, whether you are a solo traveler or going on a group.
You have to keep in mind that most African nations depend on tourism. They know that crimes against foreign visitors affect their economy drastically, and this is one of the least things they want to happen. On the top of that, most African countries are known to be hospitable. They go out their ways to show guests how they welcome them with open arms.
Appropriate Clothing
Africa is a huge continent, so of course, expect for the weather to vary. It is best to pack different clothing to match every climate you will experience when traveling in Africa. For example, a nice pair of hiking boots and comfortable clothing would be a nice idea if you're planning to explore Kilimanjaro. Alternatively, if you're planning to go to North African countries such as Libya or Tunisia, make sure to a light jacket during the cold months to fight the occasional chilly temperature.
Visas
Visa requirements, of course, vary country by country. Some countries like Egypt, which grants 90-day tourist visas on arrival, require a minimal fee, while some countries don't require a tourist visa at all, as long as you follow immigration policies. Some countries, such as Tanzania, require you to get a visa beforehand.
Language
You have to know that there are thousands of native languages and dialects spoken in Africa. Every African nation you go will undoubtedly be home to over a dozen languages, even those smaller countries. But due to the sheer amount of verbal diversity, all African nations have an official language which acts as the lingua franca for larger countries.
Because most African countries were formerly a colony, many countries are fluent in English, French, or Portuguese. A lot of Africans are going to speak Creole or lingo versions of these European languages and understanding them wouldn't be so easy at first, but it will get you somewhere.
If you are planning to go to North Africa, Arabic will come in handy. While in East Africa, having knowledge with Swahili would make things a bit easier for you.
Electricity
With some exceptions in deep rural regions, electricity is available almost everywhere in Africa. With the growth population, industry, and business electricity supply can sometimes get under pressure, mainly in heavily populated regions when usage reaches its peak, which results in a power outage.
As a visitor, you have to be aware of the following
The African electricity supply is 220/230 volts AC 50 HZ.
Most power plug adaptors are 15 amp 3-prong or 5 amp 2-prong, with round pins. If you need an adaptor, you may want to consider taking a universal plug adapter with you, even though you can buy them when you get there.
Appliances made in the US may require a transformer.
Getting Around in Africa
Getting from a place to another shouldn't be a problem while traveling exploring the continent. Below are three of the most common forms of transports you may encounter in most African countries:
You'll probably be surprised with the number of people that can fit in a minivan. Africa is the place that defies the world 'limitation' when it comes to public transport. Although this is not always the best option if you are faint-hearted traveler, minivans are a very cheap form of public transport.
If you want to be more exposed to how local lives, this would be the best option. Africans are known to be friendly, so I wouldn't be surprised that when you get off your first public bus trip, you'll have new local friends. Public buses are commonly taken for longer trip and across borders. These buses are mostly comfortable, spacious, and safe.
Getting around with huge trucks is possibly the most exciting way to get around Africa. Sitting on top of a truck enjoying the African landscape is definitely a priceless experience for many travelers. If you're planning to do this, make sure that you have cover against the sun! Trucks are also generally slower compared to bus.
On many routes, you can easily wave down a truck, but you can also arrange the night before departure at the 'truck park. The fares are pretty much fixed, but of course, they are cheaper than bus. Make sure to bring food and drinks!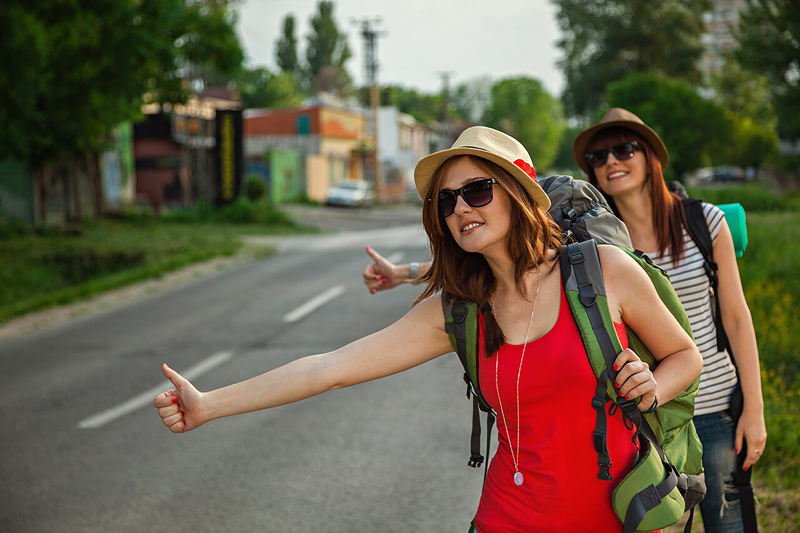 We don't discourage spontaneous traveling, but there are some important things you have to keep in mind before planning your trip. Some consideration and careful deliberation could save your adventure from becoming an international disaster. By doing research and enough preparation, however, you don't have to worry about dealing with hassle on the road. Travel Insurance is recommended for Africa travel as is visiting your travel doctor to make sure you have all the necessary immunization shots for Africa. Furthermore, you don't have to worry about having a spontaneous trip to Africa has a lot of great things to offer that will surprise you in a good way that no article or travel guidebook will tell you.
Planning a trip to Africa? What are your recommendations for this travel guide to Africa?
---
Enjoyed this post?  Pin it to Pinterest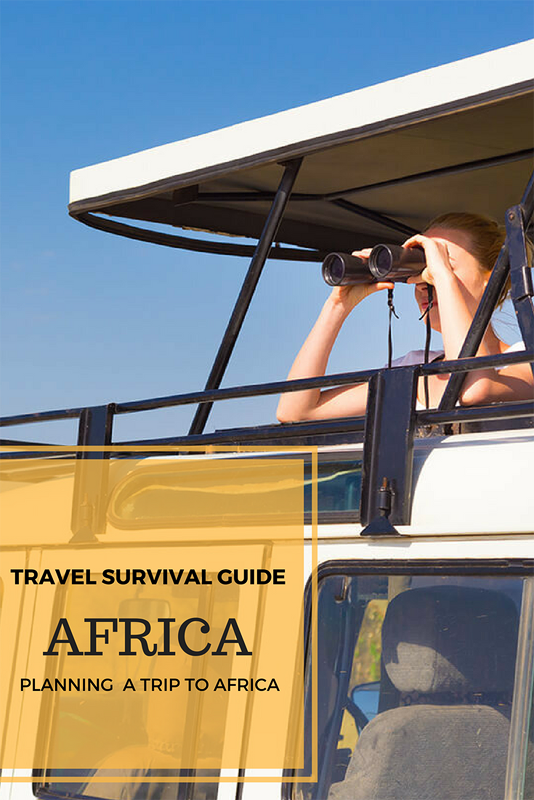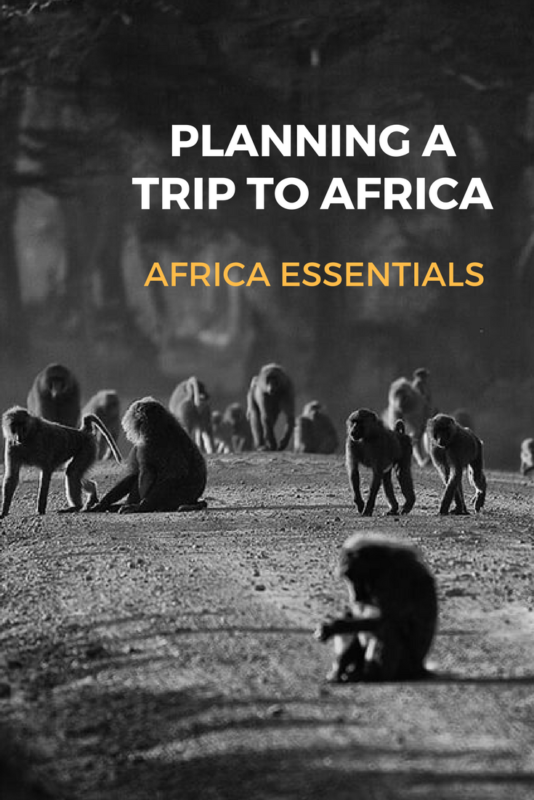 Related Posts
Reasons you'll love Moroccan Culture
Dar Saffaraine :staying in a Moroccan Riad
Moroccan Tanneries & the unheavenly scent (VIDEO)
Looking for travel insurance?
American travelers often pay a premium on travel insurance. World Nomads offers economic solutions for travelers and covers 150 countries.