Last Updated on December 22, 2019 by Christine Kaaloa
For years, I thought the only way I'd ever see the Northern Lights was to book a ticket to one of the Nordic countries in Europe. Cha-ching, cha-ching… my bank account would be drained, I thought. My budgetary backup was to plan a Northern Lights trip to Alaska, which is much closer to the U.S. and significantly lighter on the wallet…
But this past December, I was invited by Mazda to participate in an ultimate road trip to Arctic Ocean, Tuktoyaktuk. How could I refuse such an extraordinary adventure?   An expedition team, comprising of six influencers, six automotive journalists, drive expedition specialists and film crew, we drove through exquisite British Columbia, while testing the all-wheel drive power, ease and fuel-efficiency of the Mazda CX car series ? Saying yes was easy.
Seeing the Northern Lights was definitely on the itinerary, but my excitement for it quickly fell away to more amazing bucket list promises like winter wildlife, Canadian Rockies, Arctic Circle and gasp, the actual Arctic Ocean! Who gets an opportunity like this??? It was as if all my sleepless nights blogging and editing YouTube videos had finally paid off. Finally, I was going to  take you inside an exclusive experience!  But here's the thing I discovered as I traveled it- it's not that exclusive– anyone can do it! Yes, you.
Okay, okay…trip planning and research is obviously necessary. So here we go!
Planning a road trip to the Arctic Ocean
Planning a road trip to the Arctic Ocean sounds like it would be harder than it is. These days, as more intrepid travelers and RV enthusiasts take to the roads, you'll find more Arctic road trip information than you did in the past. Here's insight into my Arctric road trip to Tuktoyaktuk BC.
Safety:  Driving on Roads to the Arctic Ocean
Accessibility:  Driving to the Arctic Ocean obviously feels like an undertaking of epic proportions. Yet, it is the same as planning a road trip through Italy or through the United States. In fact, upon the launch of my YouTube series, I got comments from viewers, who had already undertaken parts of this trip alone… most seemed Canadian and excited about exploring their backyard. One viewer had even traveled over the Dempster Highway solo on a motorcycle, during a warmer season!. The road trip route we took is not the only route, but gives you an idea of the breadth of Northwestern Canada. You can start your route from Dawson City (if you wanted the Dempster Highway challenge), Inuvik or even fly direct to Tuktoyaktuk.
Scenery: The landscape scenery is ridiculously breathtaking- I was seldom bored with its beauty or even the curves of the road as it wrapped around mountains and painting visual snow designs against valleys of snow tipped pine trees.
Safety: Despite my thirst for adventure and the safety of Canada,  this is not a road trip I felt I could do alone. First, we were doing this drive in December, the height of winter and snowy and ice road conditions and I –  a mostly west coast/island girl-  were not compatible. I've never driven in snow! Secondly, there are a lot of remote areas on this route, where you might not come across a gas station, have cellphone signal or see civilization for a good stretch of time. Thirdly, most of our drives were a full six to eight hours, with at least two rest stop breaks to change drivers, recharge and refuel. Lastly, from a YouTube standpoint, while driving, it is hard to fully film and enjoy the scenery you're passing through!
All wheel drive vehicles: For this winter road trip, Mazda knew the drives would be snow and ice all the way. We used all-wheel drive cars (for me that means I can still drive automatic, which is good because I cannot drive 4WD) . They used Blizzak tires (aka snow tires) vs chains or spikes. i'm not sure what the road conditions are outside of winter but we did get a lot of windshield knicks from rocks, sand, salt and dirt laid for road traction.
Things to Know Before your Road trip to the Arctic Ocean, Tuktoyaktuk
As a traveler, these are all new terms for me so apologies in advance as some of this information is summarized the best way I can understand it.
New Arctic Destination: In 2017, an all-weather highway to Tuktoyaktuk opened, inviting accessibility and tourism to the small town of Tuktoyaktuk, which guards the Arctic Ocean border and whom has a unique and special Inuvialuit culture. This highway is a lifeline between mainland British Columbia and the Arctic Ocean (and Tuktoyaktuk). In the past, Tuk locals relied on air and ice roads for goods and resources, driving their lifestyle expenses up and creating food scarcity.
All-Weather Highways: All-weather highways are roads that cannot be flooded and can be traveled at more times. As you get more north into the Arctic, you'll find locals travel by ice roads (see map below). Concrete roads cannot be built over ice roads as the ground underneath is continually shifting and flooding with climate changes. All weather roads are rather rugged- usually gravel- but able to withstand the harsh climate and its changes. They can be harsh on your car (and its windows as gravel kicks up and flies). Main all weather roads: Dempster Highway and Tuktoyaktuk-Inuvik Highway.
Continental Divide: Taking the route we took through the towns we did, we crossed the Continental Divide. The essential thing that travelers need to know about the Continental Divide is that it is an invisible divide which ultimately affects your time zone settings. Driving up to the Arctic Ocean along this divide would both, add and subtract an hour from the clock and it unconsciously adds daylight hours longer in tourist centers and subtracts them in more low key towns.
Polar Nights & Polar Days: Taking this route in early December, we were also up against the 24 hours of darkness phenomenon, where nightfall hours are longer than daylight. There were times where 11am feels and looks like 7am.  Finally, driving the Dempster Highway requires additional travel preparation, where you will likely want to bring along an extra reserve can of gasoline and spare tire.
Arctic Circle: At a latitude of 66.5 degrees north of the Equator, you'll find the Arctic Circle. It is a point where at least one day, you will experience a complete polar night and polar day.
Northern Lights: Northern Lights or Aurora Borealis is when gaseous particles from Sun and Earth are released and collide with each other. Despite what you think and see in photos, it is not apparent to the naked eye- it's not like "Oh, there's dancing Northern Lights!". Hooo noooooo, not that easy and I don't know why photographers don't mention it more often. The colors are only apparent  in time lapse photography (you won't capture it with an automatic point and shoot). To the naked eye, they appear like wisps of clouds low on the horizon. Prime conditions are cloudless nights with little light and are crisp, cold and clear.  Download the Aurora app for Aurora borealis tracking and predictions.
Alaska Highway, Continental Divide and the Canadian Rockies
Our first day's goal was to drive the Alaska Highway up to Muncho Lake. Although we left at around 6:30a and the cloak of dark made it feel like 3am. This is a  lovely drive during the winter. The Canadian Rocky Mountains are boldly striking and feel especially expansive in the final hour of getting to Muncho Lake. There are rock climbing sheep and if you really look, you might spot one.  The views during sunset are reminiscent of an Apple screensaver, with contrasting black and white mountains set against a pastel sky.  You will definitely want to stop on the side and take photos where you can.
Fort St. John
If you ask locals what there is to do in Fort St John, they'd probably look at you and scratch their head. Fort St. John is one of the largest industrial cities along the Alaska Highway. Its main industry is gas and oil.  The town has a population of over 18,000 and has hosted many winter games. I'm not sure why Mazda chose that as a leaping point for the drive, but I'm assuming it had to do with logistics- a gorgeous drive along the Alaskan Highway, getting ten Mazda cars driven out to Fort St John and a convenient airport where everyone can fly into.  The drive to Muncho Lake took around 7.5 hours.
Travel Tip: Flying from Vancouver to Fort St John, set your clocks +1 hour as it's a town on the Continental Divide.
Muncho Lake
Muncho Lake is the largest lake in the Canadian Rocky Mountain region. It freezes over during the winter but otherwise, is open for fishing.  The surrounding mountains and valleys on the drive to it are absolutely spectacular. There isn't much out there including hotels or shops. The last major town before Muncho Lake seemed to be Fort Nelson (about a 3 hour drive away), where we stopped to fuel up and get lunch at a pizza joint. Where I stayed: Northern Rockies Lodge, Muncho Lake
Liard Hot Springs
A half hour drive from Muncho Lake is Liard Hot Springs (since 1957), a natural hot springs surrounded by woods. A five minute a stroll on wooden plank walkway raised above a marshy pond and you're there.  During the winter, when it gets below freezing, it is a winter wonderland. At night, it's especially striking under the stars. It is a natural hot springs (temperatures  42°C to 52°C. ) with a  simple outdoor wooden changing room. Sitting benches are inside the springs so you can relax, so watch your step. There are warm, hot and cool areas of the springs; the temperature varies.  Remember to bring a towel! During the winter, getting from the springs to the changing room, your wet feet will stick to the surface snowy surface. Fees: Seasonal. Apparently you can camp there. Check Liard Hot Springs Website for more info.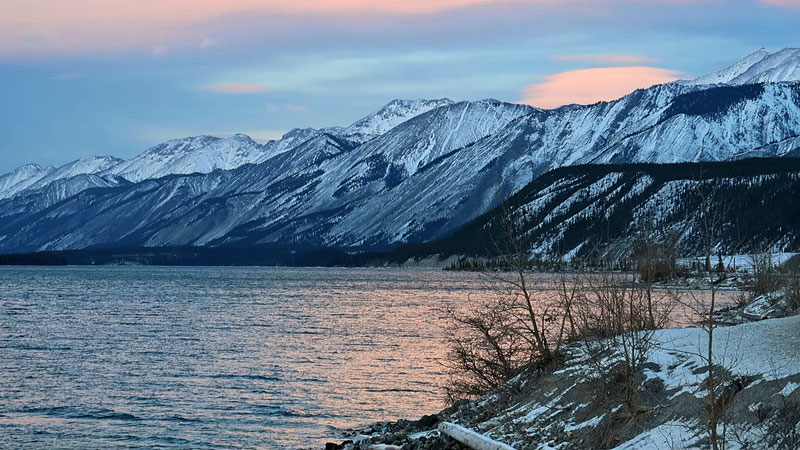 Yukon Territory, Wildlife Spotting & Klondike Highway
Day #2 -3  we followed the Alaska Highway onto the Klondike Highway. Hello Yukon! The Yukon territory is known for its 1890's history of settlements due to the Klondike gold rush. Thus, the Klondike Highway runs from Alaska's coastal town of Skagway to Dawson City.  Wildlife in the Yukon and along this highway ranges from  lynx, RockyMountain elk and mountain goats, moose, etc.. and we saw wild bison and caribou on the side of the road. You never want to get out of your car when spotting wildlife as they may charge at you.
Sign Post Forest, Watson Lake
Towards the end of the Alaska Highway, there is Watson Lake's Sign Post Forest. Built in 1942 during the building of the Alaska Highway, a homesick soldier was tasked to put up directional signs at his camp, put up a sign for his own hometown in Danville Illinois. That started a tradition which grew into Sign Post Forest, a place where folks come to put up license plates and signs from their own hometown. Map here
Whitehorse
Whitehorse is the capital of the Yukon territory. The city is known as the Wilderness City, has an airport and is the largest city of the Northwestern Territory.  We arrived late and only spent the night but Whitehorse felt like a city with substantial options should you need to get extra road trip supplies and clothing. You can visit the  SS Klondike National Historic Site, a large 1930's sternwheelers. Admission is free; hours: 9:30a – 5pm.
We stayed at the Skky Hotel (mid-budget), 5 minutes from the city center and off the Alaska Highway.
Dawson City
 Dawson City is a cute and quirky town and home of the historical Klondike Gold Rush. It is also significant to our drive as it is the city housing entry onto the Dempster Highway (It's literally around 10 minutes from town if not less). The Dawson City architecture certainly preserves and embodies a eclectic Wild West charm of saloon-styled buildings and signs and wooden planked side walks. With the town's quirky character takes you a step back into time.  Today, the city still retains its gold mining industry and you can take a gold mine tour. 
For a great view of Dawson City, Midnight Dome is the most panoramic spot high upon a hill overlooking the town.  Jack London Cabin  is 120 km south of Dawson City and on the North Fork of Henderson Creek. It used to belong to the famed author of White Fang and Call of the Wild. More Yukon Info here.
Recommended hotels: Eldorado Hotel & Downtown Hotel 
Dawson's Sour Toe Cocktail experience (Watch Video)
"You can drink it fast, you can drink it slow—but the lips have gotta touch the toe," is the saying at Sourdough Saloon (at Downtown Hotel) where they have a signature cocktail called the Sour Toe Cocktail. It is a mummified human toe in 80% proof alcohol. The traditional alcohol of choice is Yukon Jack (although they offer other options. If you're into a meal, you can try poutine or dine in the hotel at the Jack London Grill for breakfast, lunch and dinner.
Northwest Territories : Arctic Circle, Dempster Highway, Innuvik to Tuktoyaktuk
Both Inuvik and Tuktoyaktuk have airports. But the bucket list challenge is driving the Dempster Highway, an all weather highway of gravel and shale from Dawson City to Inuvik. It's a good 13 hour drive (say whaaat???) The highway during warmer seasons is picturesque, alive with wildlife and is open for camping and potentially easier to drive. Yes, you don't have to drive it all in one go.  The first midpoint mark and gas station/hotel is Eagle Plains. Be sure to stop at the Arctic Circle sign to take photos.
It is the point where the center of the sun can remain continuously above or below the horizon for a 24 hour period. You may experience polar nights and polar days. As it was winter when we traveled, we  experienced a polar night or 24 hours of darkness.
Travel Tip: Drivers should fuel up at Dawson and carry a spare tire before undertaking this highway, as there is no cellphone/wifi signal available and you'll find very few drivers on this road. 
Read Tips for Driving Dempster Highway (post coming soon)
Watch episode: Dempster Highway
Inuvik
Inuvik or "Place of Man" (in Inuvialuit) is a small arctic town 6 hours from Tuktoyaktuk. Drive on the main street, MacKenzie road and you'll find North Mart, a large grocery/household store as well as, shops and a convenience mart.  But a few minutes drive outside and I finally got to photograph the Northern Lights.
Notable attractions are the Igloo Church (a must!) , the Midnight Sun Mosque, the Inuvialuit Cultural Centre and the Aurora Research Institute. The town office will give travelers a free souvenir pin and a Certificate of Passage – North of 60° Arctic Circle. The lowest it goes in freezing is -56 degrees Celsius (-70.06 degrees Fahrenheit) We stayed at : MacKenzie Hotel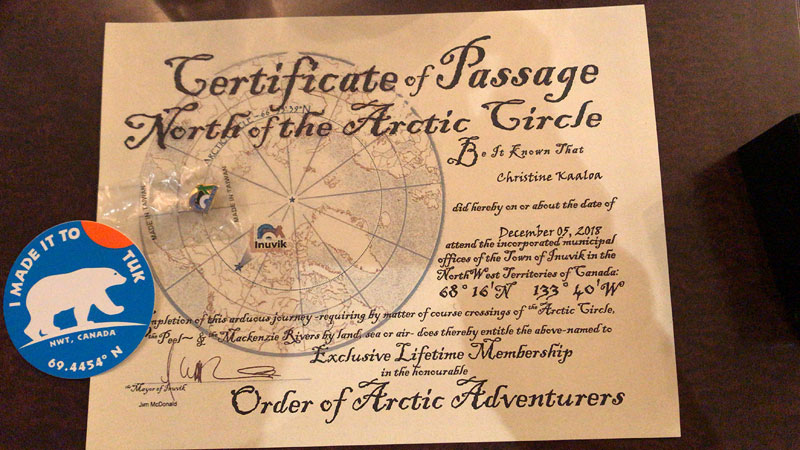 Tuktoyaktuk- Inuvik Highway
After reaching Inuvik but moving onward take the new Inuvik-Tuktoyaktuk Highway,  the first all-weather road to Canada's Arctic Ocean. This latter highway is open from January to April and is generally paved over by snow and ice. During this season, rivers and ocean can be frozen over and you can drive on them. This is the way locals get around. The highway is the only road connecting Tuktoyaktuk to mainland Canada. Roads are maintained by the government and you'll find the roads cleared and its ice thickness is measured for safety. When the road is open, they put up signs.
Tuktoyaktuk : Gateway to the Arctic Ocean, Canada B.C.
Tuktoyaktuk( Inuit means "Looks like caribou" ) -lovingly called "Tuk" by the locals-  is a small and unique town (population: 900+, mostly Inuvialuit people ) that is the Canadian gateway to the Arctic Ocean.  In 1995 Metallica flew in for a publicity concert for Molson beer for a Polar Beach Party on the Arctic Ocean. You can arrive by plane or drive during the winter, by car. Connected by ice roads once a year, Tuk's lifeline to the mainland is thin, forcing a majority of its population to live off of hunting, fishing and food insecurity.  Even some of the clothing locals wear are made from fur and skins from animals they've hunted.
In November 15, 2017, a new all weather road, the Tuktoyaktuk – Inuvik highway makes Tuktoyaktuk and the Arctic Ocean accessible. It has had its challenges in building, but now the road is open from January to April.
This has been a longtime dream for Tuk locals, whose previous survival challenges was getting supplies and resources, while being saddled with exhorbitant costs.  Tuktoyaktuk has one grocery store with limited supplies which are often more costly than the locals can afford. Vegetation is scarce in the Northern Tundra, so  locals must live off the land by fishing (whale, seal) and hunting (caribou). You will find some of their clothing made from these animals for protective warmth. One community spot is a community food bank run by Sister Faye Trombley, where locals can do community services -like hunting for caribou or bringing in drift wood- in order to pay for supplies. Popular foods might be caribou stew, whale and bannock (biscuits). Although some of the animals hunted in this region might bring ethical controversy for many, hunting and fishing is not for gaming but a means of survival in Tuk.
With the new highway, a boom in tourism is happening– travelers can experience the Arctic Ocean and fulfill bucket lists like Polar plunges (or like me- quite the opposite of walking on the ocean) and Canadians can now explore their backyard. Expect Northern Tundra tours to start happening!
Things to Do in Tuktoyaktuk
• Take a photo with the Tuktoyaktuk sign "Land of the Pingos" (pingos are mini dome-shaped mounds of ice covered with dirt)
• Take a Northern Tundra tour, visit the local grocery store tio be floored by the prices of things like a head of cabbage,
• Visit Tuk's food bank and make a donation or food contribution
• Visit the RoyalCanadian Mounted Police Station and buy clothing souvenirs (i.s. caps or tees with Tuktoyaktuk and the mounted police logo on it- they only accept cash, no credit cards)
• Eat Caribou stew and bannock bread at a local restaurant
• Buy handmade crafts- locals have had to be resourceful with their material.
• Visit the Arctic Ocean of course!
• Visit in summer for more hiking, camping and fishing potential.
Tuktoyaktuk, Canada- The Arctic Ocean is completely frozen over in December
Arctic Expedition Documentary Videos (Watch all 4 episodes)
Route: Fort St John – Whitehorse – Dawson City – Inuvik – Tuktoyaktuk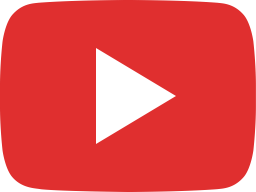 UNBELIEVABLE! ROAD TO THE ARCTIC OCEAN | Ep 1 Into the ARCTIC UNKNOWN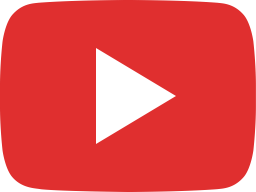 FAMOUS ROADS to the ARCTIC OCEAN | Ep2: DEMPSTER HIGHWAY & Dawson City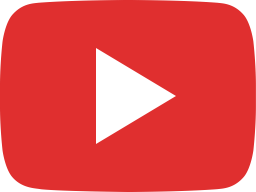 I Drank a HUMAN TOE COCKTAIL | Sourtoe Cocktail- Dawson City, Yukon BC
Episode 1: Beginning my Mazda road trip to the Arctic Ocean: The Alaska Highway
Episode 2:   Driving to Whitehorse to Dawson City and driving the Dempster Highway.
Episode 3: Sour toe Cocktail experience in Dawson City
Episode 4:  Driving the Dempster Highway continued / Inuvik to Tuktoyaktuk on the Inuvik-Tuktoyaktuk highway. Finally, the Arctic Ocean.
Special thanks to Mazda CX expedition team (CX-3, CX-5, CX-9 winter driving) for this trip-of-a-lifetime and making this winter drive to the Arctic Ocean possible and safe!
Disclosure: This trip was sponsored by Mazda of which I created a highlight video to share my once-in-a-lifetime journey. All the rest of the contents I've created were for my travel audiences for their travel needs and trip planning. All opinions are always my own.
Best Travel Insurance for Canada & Winter driving
American travelers often pay a premium on travel insurance.  World Nomads offers economic solutions for travelers who seek security and peace of mind.  It covers 150 countries.