Vancouver is not a city whose name you'll hear surface often, when it comes to sexy international cities. I'm not sure why…  It should be.
San Francisco, New York, Chicago… all these cities come to mind when traveling Vancouver and yet, British Columbian sensibilities will call upon more. A progressive melting pot of cosmopolitan sensibility, innovative foodie tastes and  eco-awareness, Vancouver has all the wonderful BE attitudes to fall in love with. It is also the gateway to pristine mountains, rivers and wilderness.  By the end of my three days, I wanted to move there!
Ironically, Vancouver was the one city I knew least about. I was told it was a lovely but expensive city and that I'd like it.  But lovely is something you'd say about an ugly friend and Like is not as strong as an impression as love.  I got the impression Vancouver was bland. So I panicked and cut my trip from a week to four days.
I regretted that change. Here's a list of top Vancouver attractions and best things to do in Vancouver.
Table of Contents: 25 Best Things to Do in Vancouver | Vancouver Travel Guide
Vancouver Travel Guide: 25 Best things to Do in Vancouver
1. Downtown Vancouver
If you just wandered around downtown Vancouver on foot down from Granville Street down to the Waterfront,  you'd find a lot to see and do. It feels like the lifeline of downtown heading into major music and nightclub venues like The Orpheum.   Downtown Vancouver can feel a bit like San Francisco or Chicago in its pedestrian feel. The architecture alone is phenomenal as it culls from architecture reminiscent from many major cities. As a foodie city, you'll find a surprising amount of places innovating off normal foods, as if each cafe has its signature style or theme. While you will find fast food joints dedicated to poutine, why not try Vancouver's version of poutine at Frites Vancouver where you can choose your toppings from Okonomi, kimchi, falafel and pad thai. Or why not find the Tacofino blue truck (the original food truck which birthed the popularity of Vancouver's fish taco-fusion.
A lot of ground can be covered on foot, metro and bus. From Vancouver City Centre Station and Granville Street, Granville Island is around 10 minutes by bus and Richmond is about 35 minutes by SkyTrain. Getting out to Capilano suspension bridge can be done by finding their free shuttle drops (there is one at Canada Place).
2. Shopping on Robson Street
Robson Street is Vancouver's poshest and biggest shopping district in downtown. It feels a small Rodeo Drive of stores like Armani Exchange, Zara, Sephora, Lush and Vancouver favorites which offer Canuck inspired clothing.
3. Stanley Park
Stanley Park is a 405-hectare island park, surrounded by Vancouver Harbour and the English Bay.  The park is 5.5 miles long, and you can visit the Seawall which loops around the park. The island is beautiful with many lovely spots and Vancouver Aquarium (get tickets here), which is a home for marine research, conservation and marine animal rehabilitation. If you have time, you can explore Stanley Park on a rented bicycle.
Getting there: Take the Skytrain to Burrard Station and connect to the #19 bus on West Pender at Burrard Street, where you are dropped 5 minutes from the Aquarium.  Or rent a bicycle at Denmon Street.
4. Stanley Park Totem Poles
The Stanley Park Totem Poles are one of Vancouver's top tourist attractions and I couldn't understand why until I got there. These crafted monuments are a contribution from the First Nations community – British Columbia's original native inhabitants. The monument is a symbol of cultural heritage and pride. The poles themselves were crafted to tell stories passed down through traditions. It is said that telling the story of one pole can take over three hours to read and translate.
5. Lions Gate bridge

Lions Gate Bridge was constructed by the Guinness family and  named after The Lions, the two mountain peaks north of Vancouver.  It is said that two Squamish sisters invited friends to a birthday party against their father's wishes so he turned them to stone to watch over Vancouver. Constructed in 1938, it connects downtown Vancouver with North and West Vancouver.  There are two lion statues guarding the entrances of the bridge.
Where to take this photo: Prospect Point is the highest part of the park, with a  lookout where you can capture a photo of the bridge and the Harbour.  This is also a wonderful spot for wedding photos.
6. Prospect Point Lookout
A 5 minute walk from the Lions Gate Bridge lookout in Prospect Point area,  is Stanley Park's Prospect Point Lookout (map here), one of the best views of  English Bay, North and West Vancouver coasts
7. Granville Island & Granville Public Market
Granville Island is a man-made island that is like an artist village. It was once an industrial part of False Creek until it got redeveloped into a culture, theater and arts type of complex and is now the second most touristy place in Vancouver, loved by locals.  All shops and eateries there are locally owned and shops are proud of the fact many foods are locally sourced. For those with a gourmet dining flair, check out Edible Canada Bistro. The headliner of Granville Island is the Granville Island Public Market. There are over 50 food vendors there selling anything from meats and fish, produce and sweets, crafts and gourmet home-grown dishes. It's a great place for lunch or to buy food souvenirs. There is a lovely wharf area outside the Public Market where seagulls for your feeding attention and you can see a lovely cityscape view.
Watch my Food tour video for food scenes from this market
Travel Tip: Take a Granville Island Market Food Tour– A 2 hour food tour of Granville Island Market. You'll tour Edible Canada, while sampling fine foods from local famers and vendors at the Granville Public Market.
Getting to Granville Island from Downtown Vancouver: take Bus #50 to Granville Island. It will drop you under a giant steel bridge. The entrance of Granville Island is a five minute walk from the bus stop.
8. GasTown
Known as the old core of Vancouver, Gastown is where Vancouver first settlement was birthed, when Yorkshire seaman, Gassy Jack Deighton arrived to open the first saloon in the area.  Today, Gastown is a mixture of hip boutiques, restaurants, pubs and galleries mixed with 1860s architecture, cobblestone streets and unfortunately, there are parts that are stricken with poverty. But there is a charm to Gastown. Old landmarks are still preserved and have plaques commemorating their historical value to the area. Two famous landmarks are a bronze statue of Jack Deighton and a 1977 steam-powered clock  (located on the corner of Water and Cambie Streets). Wanna check out the eats there, take a Gastown Walking Food Tour, explore it through a bar and wine tasting tour of Gastown  or try Vancouver's favorite tacos at Tacofino–originally born from a food truck, its popularity has grown into restaurant locations. Want to finish the evening off with dessert? Purebread is a cafe with wonderful baked goods both sweet and savory. Nearest station: Waterfront Place
9. Vancouver Lookout Observation Deck
At Vancouver Lookout Observation Deck atHarbour Centre, you get a fantastic 360 degree view of Vancouver. The glass window ride alone, shooting up 430 feet, is pretty thrilling to feel the breadth of the city so close to you and in your face.  Then stroll around the observation deck which takes you around the entire building. There are plaques to show you where some of the famous city landmarks are. Your admission is good for the entire day, which means you can take many rides up the elevator or view the city during the day or at sunset.  There is also a revolving restaurant below.
Hours: 9A- 9P daily, Admission starts at $18.25. Check website.  Get Vancouver Lookout All-Day Tickets Location: In front of Waterfront Station.
10. Capilano Park & Salmon Hatchery
Capilano Salmon Hatchery is located in Capilano Regional River Park next to Capilano River. Although the facility is quite small with limited information, it was was something I wish we had more time for. The river's current near the hatchery is powerful and is a spot where you might spot jumping salmon. It is really some place that can only be reached by car, bus tour or bus ride (and 1 Km walk).
This was a stop on my tour. Our tour bus guide pointed out that the moss dangling from trees and which grows in abundance in that area is a special type of moss which only survives in pure air environments. In fact, Vancouver is one of the top ranked cities for clean air and with its surrounding nature and a community that is cognizant of its environment and preserving its wildlife and natural resources, it's not hard to understand why.  Check the park website for seasonal schedules and directions.
11. Capilano Suspension Bridge Park
The Capilano Suspension Bridge Park is a part of Capilano Park. The suspension bridge  is  140 meter long and it is suspended 70 meters over Capilano River. Once you cross the bridge, there is a Treetops Adventure of seven suspension bridges connecting between trees. There is also a Cliff walk (this was a little scary for me, as its a half circle walk that clings to the outside of a granite cliff.   At night, there are canyon lights and decorations to create a wonderful glow. The park is a man-made park which can feel a little Disneylandish but still a fun place to take family and friends. If you go at sunset towards nightfall the Canyon Lights light the bridges and tress like Christmas!  Admission:  $47 Adults Hours: 9:00 AM – 7:00 PM
Getting to Capilano Suspension Bridge Park: The park is 15 minutes from downtown Vancouver. You can take public transportation or their free shuttle service which does pickup/drop-offs at specific locations (the easiest is Canada Place near the info kiosk). Directions and seasonal schedules on their website here.
12. Chinatown
Chinatown used to be the spot where Vancouver went for its Asian fusion food fix. The food was once said to be just as good as going to the country itself.  Unfortunately, I've heard it has turned into a neighborhood which has attracted its share of poverty, drug dealers and folks with mental health issues. It doesn't mean that there aren't great restaurant spots and nice people there. But the new and better Chinatown is now in Richmond just south of Vancouver.
12. Canada Place
Canada Place is Vancouver's iconic waterfront landmark and venue where all the big convention and events are held. At night it is lit up beautifully and is a walk away from the Vancouver Observation Lookout and Gastown. Nearest Metro: Waterfront.
13. Richmond: Vancouver's New Chinatown
Richmond is little Asia, with a large Asian community, restaurants and shopping. It's said that some of the best food comes from Richmond and it can compete with Asian food in Asia. The thing about Richmond is that it's almost like a neighborhood with things spread out. I decided to go to one of the top five biggest malls in Vancouver, Aberdeen Centre. The three story mall houses a variety of western and Asian beauty stores and restaurants– some with lines rolling out the door! There is a Daiso, which wasn't as stocked-with-cool-finds as I hoped but nevertheless, it's a Daiso.
I was recommended to visit the Aberdeen Centre food court for a sample of Richmond foods. Although it is a mall food court, the food court has a surprising variety of food options from all over Asia. Some of those foods look pretty authentic for mall food, so I knew this was the real stuff. Meanwhile others there are fun and popular options for Asian youth (i.e. boba tea drinks etc..).  Hours: Mon-Sat 10A-9P, Sunday 11A-7P
14. Richmond Night Market
Although this is not a food, Richmond Night market has to be mentioned here. Started in 2000 by entrepreneur Raymond Cheung, the Richmond Night Market has grown into one of the largest North American night market festivals. It occurs annually during the summer, bringing out the best in innovative, Asian-inspired fusion foods that will propel year round jaw-dropping instagram food shots. Follow the hashtag #VancouverFoodie. Even though it's off-season, those Instagram photos are still floating around.
15. Lynn Canyon Park
If the crowds at Capilano Suspension Bridge feel overwhelming and you were looking to explore a more authentic Vancouver hiking spot, Lynn Canyon Park is a worthwhile adventure. It's not only a nature park but there is a 30 foot swimming hole,  twin falls and hiking trails. You can spend hours here exploring nature, breathing in fresh air and crossing the suspension bridge over a gushing gorge. The bridge is a little smaller than Capilano but the feeling is more authentic here. Note: This is wilderness so there may be animals on this trail to be cautious of.  Admission: Free
Getting to Lynn Canyon Park:  From Downtown Waterfront Station take the sea bus across to Lonsdale Quay. As you get out from the terminal into the covered garage, you'll see buses. Take either bus #228 to Lynn Valley Center and walk 15 minutes, or take bus #229 (transfer to Bus #227 at Lynn Valley Center and you'll be taken to the entrance of the park. More directions on their website.
16. City Day Tours
There are many reasons to book day tours. I wanted to cover a lot and to get a Vancouver city trip overview, so I took the Vancouver Delights Tour sponsored by LandSea Tours & Adventures. My Vancouver city sightseeing tour had an onboard bus guide and often you'll get a 15 minute stop at locations. Granville Island was our lunch stop and the Capilano Suspension Bridge with Canyon lights was the highlight, with a little over an hour to explore. For some travelers, a day tour can feel rushed. But for the average traveler, where a couple of quick photo snaps will suffice so you can skirt around Stanley Park, Capilano hills or across town to Vancouver Lookout Observation and more…  you'll be grateful to cover a lot of locations in a narrow time. Independently, it would take much longer to see these top Vancouver attractions.
Read: Reasons travelers SHOULD book a tour vs independent travel
17. Take a Day Trip to Whistler
Wanna enjoy snow and skiing? Whistler is a mere 1.5 hours from Vancouver, making it a perfect day trip into nature.   For shuttle schedules and how to get to Whistler, check here.  To maximize your time to whistler, take in Squamish and Whistler through this Sea to Sky Gondola Day Tour (I almost booked this myself!), take a seaplane flight above Whistler and check out this List of 10 Tours to take in Whistler.
18. Canadian Road Trips & Yoga retreats
Vancouver's British Columbia backyard is ripe with epic mountains, crystal calm lakes, wildlife and clean air.  It is great for hiking, glamping and yoga adventures. If you want to expand your yoga practice  to a serene natural setting and want an ashram type yoga retreat into the natural beauty British Columbia is known for, check out some of these 3-5 day yoga adventure tours.
Also, Vancouver is a great launch base for British Columbia road trips. For instance, I did a Canada roadtrip to the Arctic Ocean (driving from Fort St. John to Tuktoyaktuk, seeing Northern Lights and soaking in natural springs in negative degree winter weather). The landscape scenery is a sight to behold!
19. Grouse Mountain
Don't have time to go to Whistler for your winter powder? Grouse Mountain is a ski and adventure mountain just 15 minutes from downtown Vancouver. Along with skiing, it offers gondola rides up the mountain, a wildlife refuge, lumberjack performances and a 2.9 kilometer 853 vertical meter hike which locals lovingly call "Nature's Stairmaster". Admission: $59/adults See Website.
20.  First Starbucks International
Sitting unassumingly in Waterfront Station is a hole-in-the-wall Starbucks which happens to be the first international Starbucks. Build in 1987, it is the first Starbucks outside of the United States.
Must Try Foods in Vancouver
Vancouver is quite possibly the foodie capital of Canada, with a rich ethnic melting pot of Asian to western influences.  Vancouver foods can feel progressive and cosmopolitan welcoming all diets from vegetarian, vegan and more; in fact, it reminded me of Los Angeles in that regard.
21. Local Seafood & Stock
Being coastal, Vancouver's Pacific Northwest region has an abundance of seafood and salmon. Vancouver is proud of its sustainable catch and farming, so fish (specifically salmon) and wildlife will occupy a special place in its dishes.  Head to Granville Island Public Market to sample a variety cuisines made from local stock. Visit Salmon & Bannock, a restaurant featuring First Nations food, consisting of seafood, game meat and bannock breads.
22. Asian Food
Vancouver's Asian foods stem from its immigrant culture (i.e.Indian, Chinese, Japanese, Cambodian ) and the dishes are re-known for being very good.
23. Fusion Foods & Japadog
Furthermore Vancouver has fusion foods with ethnic inspirations, such as Japadog (Japanese inspired hot dogs), Tacofino tacos and Vancouver's flare for Asian and Canadian poutine fries.
24. Tim Hortons
Tim Hortons is a ubiquitous coffee and donuts stop you can't miss- it is literally EVERYWHERE!  From quick breakfast pick-me-ups like english muffin with egg and sausage to donuts dripping with sweet flair… order yourself the local favorite- a Double Double (double cream, double sugar) coffee.
25. Take a guided food tour of Vancouver
Most travelers love food but do not know where to where to start.  The good news is that most food tours balance food, culture and exploration. Many have substitutes for special diets for vegetarian travelers, etc… Just ask before you book! Here's Vancouver food tours to check out:
Burn calories while you eat on a 2.5-hour walking food tour of Vancouver's historic Gastown. 9 eateries to sample while you learn about the founding district of Vancouver.
This 3 hour tour takes you on the scenic seabus across the bay to North Vancouver's Lonsdale Quay's Market and the surrounding shipyard to sample ten delicious and iconic specialty foods from candied salmon sticks, British Columbia wine, pizza, calamari and more!
A 2 hour food tour of Granville Island Market. You'll tour Edible Canada, while sampling fine foods from local famers and vendors at the Granville Public Market.
If you're a beer or wine connoisseur, this one is for you. This 3 hour food tour of historic Gastown takes you to enjoy local craft beers, wines, and cocktails. Certainly a fun way to kick back and socialize with travelers while doing your sightseeing.
Burn calories while you eat on a 2.5-hour walking  cultural and culinary tour of Little Italy. You'll explore 8 food specialties while learning how the Italian community flourished in this city.
Where to Stay in Vancouver
Located inside Vancouver Airport above the check-in counters for domestic flights, sits the lofty Fairmont Vancouver Airport Hotel   (Read my review) an in-terminal  airport hotel. I stayed here for three nights on my Arctic Ocean trip! My room had an epic view of the airport runway. I could pretty much watch my plane come in  before I ran to board it.
Check out another traveler favorite in the heart of downtown Vancouver, Fairmont Vancouver
 Samesun Hostel can look a little unkept at first glance, but the hostel is pretty efficient, is a great location on Granville Street and is a good deal for budget travelers who don't mind hostelling. There are lockers for storage, fresh linens and free continental breakfast in the morning. They also have a luggage storage area for large luggage such as snowboards, skiis etc. The hostel also has a daily activities outting list for solo travelers or friends looking to sightsee under guided wing. Tip: If you're a light sleeper, bring your earplugs as its located next to a nightclub.  Location: 1018 Granville Street, V6Z 1L5 Vancouver, Canada
How much time do you need in Vancouver?
Firstly, depending upon what you like experiencing, budget and sightseeing, longer is always better. I had close to four days and I tested a variety of travel modes, which I share below. I would say around five days are worthwhile if you want to enjoy Vancouver at your leisure. I'd obviously recommend more days if you wanted to get out of Vancouver to explore its nature parks, go glamping or get out to Whistler .
Getting around Vancouver
Getting to and from Vancouver Airport
It takes under 30 minutes to get from downtown Vancouver to the Vancouver International & Domestic Airport (YVR). Trains leave the airport every seven minutes and a $5.00 Canada Line YVR AddFare is charged onto any zone fare. Airport info here
Skylink, Seabus and Buses
Vancouver transit service is easy to use. However, it is priced into zones. Zones can range from $2.75 to and some zones can be expensive.. If you know you will be traveling a lot, it is best to buy an unlimited day pass or at the least, a reloadable Compass Card which costs $6. The Compass card can be bought at any SkyTrain and SeaBus station or London Drugs. 
Buses are easy to use and bus stops are standard western bus stops. Names are all in English. 
Safety tips for solo travelers
On the grand scale of cosmopolitan and international cities, like New York, Los Angeles, Tokyo or Seoul, Vancouver felt relatively safe, laid back and somewhere in the middle of the spectrum. That does not mean that crime cannot happen. Compared to American cities, Vancouver felt pretty safe and a slightly smaller conscientious community. Next to Asian cities I mentioned which are ranked high in safety, I'd say Vancouver falls just a little lower.   There can be a surprising amount of mentally disturbed homeless in certain pockets of the city. They appeared relatively harmless even when they talked crazy to me while passing me on the street. That was probably the closest I felt to sketchy people and I've heard certain areas of Gastown and Chinatown can house some of this.  As marajuana is legal in Canada, you may smell it in the streets, as well.
I highly recommend buying travel insurance for added peace of mind during your time in Vancouver.
Vancouver Travel Guide Videos (Video Playlist)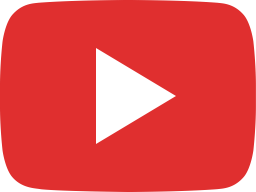 MY FIRST IMPRESSIONS OF VANCOUVER + Vancouver Travel Guide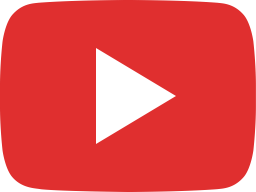 VANCOUVER JAPADOG + WORLD'S BEST VANCOUVER AIRPORT HOTEL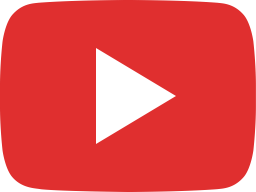 10 ICONIC FOODS of Vancouver | Vancouver Food Tour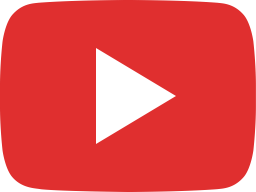 7 ELEVEN CANADA Foods at Vancouver Airport | Convenience Stores in Canada
What did you think about this best things to do in Vancouver Travel Guide? What are your recommendations for traveling Vancouver?
Note: There are affiliate links in this post. I received a small commission at no cost to you. I received a comped Vancouver Delights tour from LandSea Tours & Adventures and Inside Vancouver. All opinions are my own.
Best Travel Insurance for Vancouver
American travelers often pay a premium on travel insurance.  World Nomads offers economic solutions for travelers who seek security and peace of mind.  It covers 150 countries.