Last Updated on August 31, 2019 by Christine Kaaloa
I've always felt at home in airports. Some travelers love arriving at their destination, but i've secretly always loved airport layovers. Airports have always felt like a place of transition for me. It has movement and is a place, where travelers cross paths with an impending sense of excited anticipation of a destination.  It is as if it is a midway point to a long-awaited and much saved-up-for dream. Yes, I love staying in airports so much that I didn't mind sleeping in them on occasiona for layovers.
Until now, the only type of airport hotel I've ever known, were defined as hotels conveniently located in the neighborhood of the airport. Generally, they have free airport shuttle service for door to door pickups and drop-offs at the airport. I've never considered the worth of staying at one of those hotels because I know mostly, i'm paying for a pillow vs an experience. Feeling fully rested would be unlikely, because I cringe at the idea of oversleeping and missing my flight.
For my Mazda trip to the Arctic Ocean, I had a layover in Vancouver International Airport. I was conveniently booked at an airport hotel. Normally, I try to research where I'm staying- at least how to get there- but the trip planning was running at the last-minute. I knew there was a priority of getting me to where I needed to be, so I could be well-rested and give my top performance. If they were booking me into an airport hotel, it would likely be the closest hotel to the airport so I would not miss have an opportunity to miss my flight!  My travel itinerary said:  Fairmont Vancouver Airport- for a night's layover and then two days upon return.
Fairmont Vancouver Hotel: A hotel inside the airport
Arriving in the airport, I went to the airport information desk to ask about my hotel's airport shuttle. To my surprise I was directed upstairs, "No, your hotel it is in the airport".
Whuuuh? I had to be hearing incorrectly"… inside the airport?"
– "Yes, inside the airport… above the U.S. check-in area in the International wing,' the desk clerk responded.
This… couldn't be right. But those were the only directions I had.
Conveniently located above Vancouver Airport domestic check in counters, sat my first airport hotel.
The Fairmont Vancouver Airport is an airport hotel with a boutique feeling. There's a warmth and liveliness to its atmosphere and a cheery professionalism to its staff.. as if walking into a spa.  You can drop your airport luggage cart at the door's entrance.
Read CNN as One of the World's Most Luxurious Airport Hotels.
A Deluxe Room
I was booked into a deluxe room with a king bed and a floor to ceiling window to a most wonderful view of the runway and the North Shore Mountains.  Walking into my room, there was a pleasant fragrance and light music playing from the television monitor which was on and set to the hotel TV channel.
The room is boutique chic for business travelers.  The flat screen television is set up to accept plugin from your laptop or DVD player in the case you want to test out your powerpoint presentation on the television screen ( I freelance in A/V, so it was a surprise to see they had a decent hookup for business professional needs). There is a mobile charging port by the bed and daily turndown service.
Knowing the airport check in counter was located below my airport gave me peace of mind. I knew I'd be able to rest fully and roll out of bed into the baggage check-in line!
The view at the Fairmont Vancouver Hotel
Okay, let's talk about the view. What makes this hotel unique and one of the best airport hotels in the world is the room view. If you are an airport lover like me, you'll squeal as I did when you look outside your window.  I love staying in airports, even if its staying in less than comfortable means like a seat, lounge or a bench (okay, comfort would be nice).
How would you love to wake up to this view of the airport gates and runway … without having to have slept on an airport bench?!
Pretty cool. Despite the front row seats, it is as if you're in a sound-proof world… a peace bubble. The windows are soundproof so you don't hear a thing from the runway or airplanes outside.
Bathroom & Toiletries
I had a spacious western style bathroom. The bathing and showering area was separate from the toilet. The toilet was in its own room furthest from the bedroom- from the outside you might mistake it for a closet!  I found this weird because a toilet is one of the headliners of a bathroom experience,  but at Vancouver Fairmont Hotel, it was being treated like an ugly kid brother or a dark family secret.
The toiletries were premium quality- Rose 21 brand  . The brand is a lightly scented floral and fruity scent. It was the same scent as the air in my hotel room. The shampoo and conditioners were amazing and softened my thick and wiry Pacific Asian hair- I wished I could bring home more! You can buy it on Amazon here or at the Fairmont store. (I'm buying some as soon as I finish writing this post!)
It's not often that I remember hotel toiletries. I've only felt this way about two other hotels in my lifetime… one, was the Fairmont Copely Plaza hotel in Boston (another bucket listable hotel that I lived in for two weeks during my television producing days) !  Apparently, I should shop Fairmont hotel toiletries more often!  I bought my mom that hotel's citrusy shampoo and moisturizer and she loved it so much she made it last two years when it was discontinued (FYI, I have a very frugal Asian mom who is good at making things stretch).
Hotel Extras
The Jetside Bar was the first thing I noticed when walking through the lobby. The floor to ceiling windows opening to the airport tarmac is impressive. The bar is the largest I've seen stocked to the hilt, with carefully chosen wines, craft beers and liquors.
[email protected] restaurant is discretely tucked next to the bar/lounge in a quieter area next to an open kitchen. It serves a menu of locally sourced ingredients from British Columbia. It is not your standard menu but is quite creative with cuisine, which is flavored to give you a taste of the Pacific Northwest and Canada. There's an  impressive selection of seafood appetizers such as pacific mussels, dungeness crab cakes, and beef braised ravioli, while the main farm and sea dishes own names like Sakura Pork Tomahawk, Pan head Steelhead Salmon, Vegan Beet Rissoto.
The hotel facilities :
Day Use Rooms – Rent a room for shorter periods (4 hours, 6 hours, 8 hours)
Jetside Bar- serves wines, cocktails and beers. Live music nightly. Floor to ceiling windows to the airport tarmac.
Globe Restaurant & Afternoon Tea – The restaurant at Fairmont Vancouver Airport prides itself on freshly sourced, sustainably grown ingredients.  It even has a period where it holds afternoon tea.
Spa, Gym and Indoor Pool
Vancouver Airport Location
The Fairmont Vancouver Airport is conveniently located in the Vancouver International Airport (YVR), above the U.S. departures check-in counters.  It is about a 10 minute walk from the domestic airport wing.  The domestic and international wings are fairly close together.  Vancouver Airport itself has a lot of convenience options.
From a basement level 7 Eleven store to food courts, an outside Japadog vendor on ground level outside the metro station (highly recommended), and a metro into downtown Vancouver, it was a perfect location for a layover visit.  With my love for being in the airport, this hotel definitely makes me hungry to try more airport hotels.
Fairmont Vancouver Airport Information
Ratings: Five stars
Location: Vancouver International Airport, 3111 Grant McConachie Way, Richmond , British Columbia, Canada
Note: All photos are ©grrrltraveler 2018. This article is not to be reproduced on a site other than grrrltraveler.
Vancouver Travel Guides for Solo Travel
(video playlist)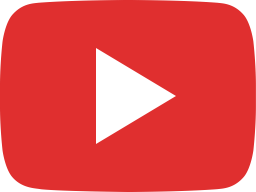 MY FIRST IMPRESSIONS OF VANCOUVER + Vancouver Travel Guide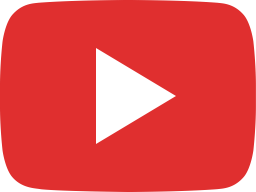 VANCOUVER JAPADOG + WORLD'S BEST VANCOUVER AIRPORT HOTEL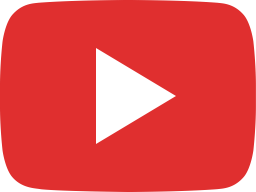 10 ICONIC FOODS of Vancouver | Vancouver Food Tour