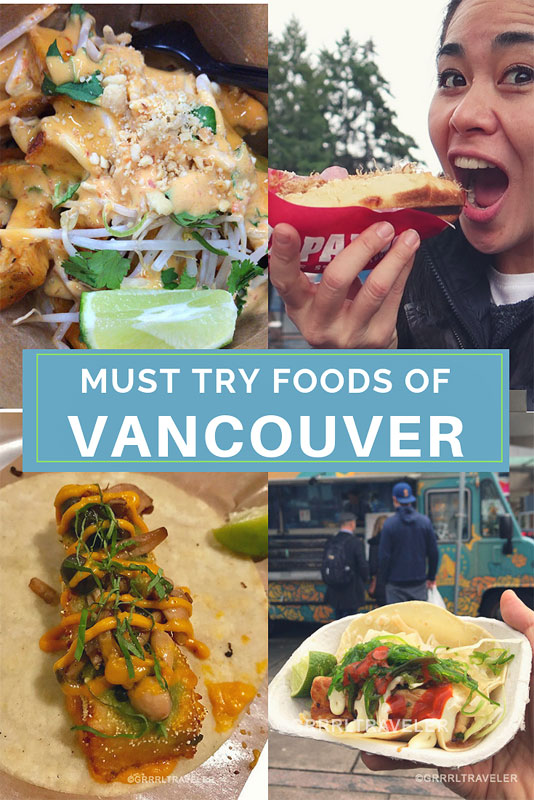 Vancouver is a foodie city with a lot of Asian influence, a very hip culture and a very unique and innovative taste. So I'm gonna take you on my top must-try foods of Vancouver and where to find them!
Must-Try Foods Vancouver Foods
Vancouver has an international sensibility with many foods inspired by its largest ethnic population- western and Asian. Sitting on the western coast of North America along with Portland and San Francisco (in many ways, it reminds me of this city), it also has strong seafood influences.  On my Vancouver food tour, I explore fresh sustainable seafood, Asian food which has inspired re-known trends, and Canadian foods with an Asian-inspired Vancouver twist.
1. Sushi and Seafood
Vancouver is known as the "sushi capital of North America" and famous California Sushi Roll ( crab, cucumber, avocado). Invented in 1971,  by Hidekazu Tojo– a Canadian- opened his own restaurant in the city Tojos. You'll find sushi rolls named after the city– from "B.C roll" (an homage to Vancouver's abundance of wild salmon)  to "Victoria". There are many sushi joints to explore. I had my sushi experience in Richmond (keep reading or watch my video). As a Pacific Northwest coastal city, Vancouver is proud of its sustainable and fresh catch, so seafood is fresh here.
2. Maple Syrup infused foods
When in Canada, you'll notice a lot of maple leaf syrup in souvenir shops. But maple syrup isn't only for tourists- locals love it too. Maple syrup is one of the signature condiments of Vancouver and Canada. You'll certainly find some foods inspired by maple syrup; however, they may not always leap out at you. Where to find this: Granville Island Public
3. Candied Salmon Sticks
Candied Salmon sticks are a tender jerky-like stick that is candied either with sugar or maple syrup and it is a must-try snack in Vancouver. As a Pacific Northwest coastal city, Vancouver is proud of its sustainable and fresh catch.  Wild salmon is Vancouver's most abundant stock.  Where to find this: Granville Island Public Market, seafood section.
4. Asian Cuisine at Aberdeen Centre
Aberdeen Centre is a three-story, 180-store mall in Richmond with western and eastern stores. You'll find Asian restaurants and shops like Tony Moly and Daiso.  I couldn't decide what I wanted to eat so I went to Aberdeen Centre food court to see what types of Asian cuisine it offered and there were a lot of options to choose from: Chinese to Japanese, Korean and Asian desserts (directory here).  There are 20 food stalls with food vendors covering various flavors from across Asia. I chose bubble tea with boom boom pearls from Bubble Waffle and a Vancouver roll from Kuroson.  Here are more ideas of things to eat there.
Getting there: Aberdeen station, mall is right outside
5. Richmond Night Market
Although this is not food, Richmond Night market has to be mentioned here. Started in 2000 by entrepreneur Raymond Cheung, the Richmond Night Market has grown into one of the largest North American night market festivals. It occurs annually during the summer (around May to October), bringing out the best in innovative, Asian-inspired fusion foods that will propel year-round jaw-dropping Instagram food shots. Follow the hashtag #VancouverFoodie.
6. Japadog
Ever tasted seaweed or bonito flakes on a hot dog? Well, how about the plum sauce-inspired dog, an avocado hotdog or one with salmon or kimchi? The Japadog is Vancouver's favorite Japanese hot dog, with different fixing reminiscent of your favorite Asian flavors. Each Japadog location sports something a little different.  I was on an okonomiyaki mood, so I ordered a veggie dog (aka a vegetarian hot dog – the beauty of Vancouver is that they have vegetarian foods) flavored with okonomiyaki sauce, Japanese mayo with seaweed and bonito flakes. Yum!  Location: Website
7. Tim Hortons
Tim Hortons is a ubiquitous coffee and donuts stop you can't miss- it is literally EVERYWHERE!  It's actually more abundant than 7 Elevens. Popular with locals who call it "Timmie Hortons" or "Timmie's" it's like a Canadian Dunkin'Donuts but better. From quick breakfast pick-me-ups like English muffins with egg and sausage to donuts dripping with sweet flair… order yourself the local favorite- a Double Double (double cream, double sugar) coffee. Located: Everywhere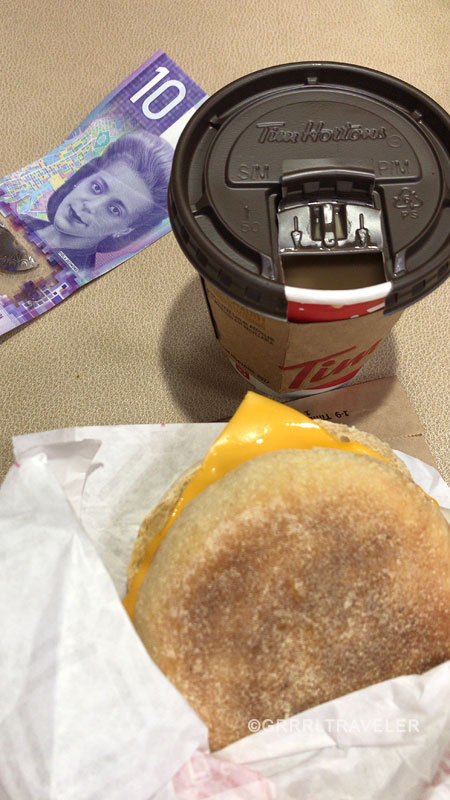 8. Salmon n' Bannock
A popular First Nations restaurant I wish I had time to look into is Salmon n'Bannock.  The restaurant serves wild fish, game meat and bannock bread ( a flour and water type of bread). The menu is quite interesting sourcing foods locally and made with the indigenous palate in mind. Check hours.  Location: 1128 W Broadway #7, Vancouver, BC V6H 1G5, Canada, Map here
9. Tacofino Tacos
Originating from a food truck, Tacofino has carried its taco food truck legacy into trendy and restaurants.
The Gastown Burrito Bar restaurant location has a large menu and at night it is packed with a  buzzing and youthful Vancouverite crowd reminiscent of Soho restaurant patrons. The light dimmed, music blaring, I almost mistook it for a bar. The tacos can range from simple to complex. I had the spinach and mushroom that looked like a vegetarian loaf. My friend Henry had the Pork El Pastor and the Fish tacos. I'll let you watch the video to see the results. Location: Tacofino Gastown, 15 W Cordova St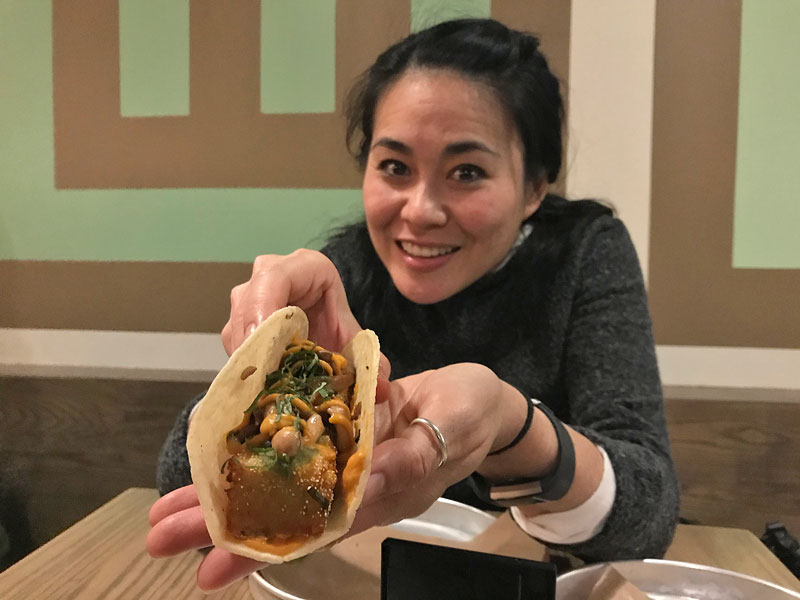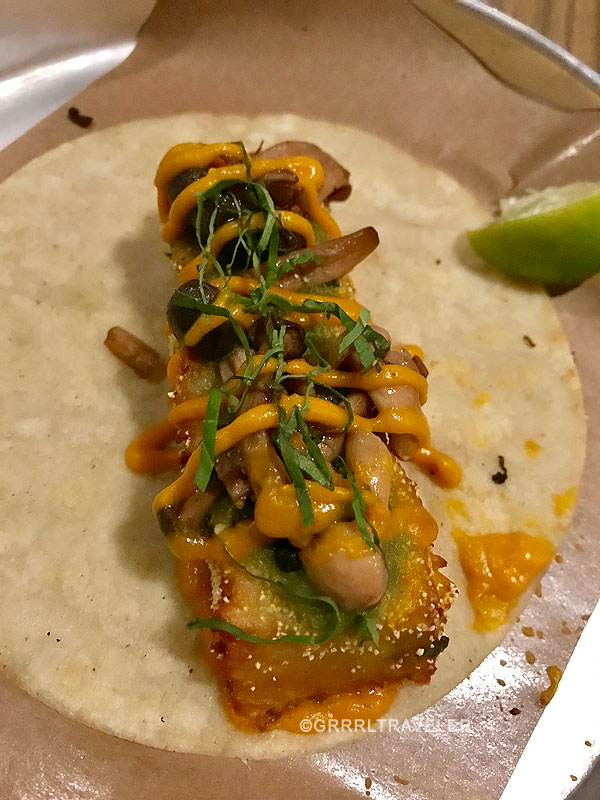 10. Tacofino food truck
Tacofino Blue food truck located in downtown/Broadway tech has a limited menu but its evident what the most popular tacos are- fish, chicken, pork and Bahn (a tempura-fried tofu). I like the no-nonsense atmosphere of the food truck best. Highly Recommended the fish taco–  it is the juiciest batter-fried fish taco I've tried with wakame salad, lime juice, Japanese mayo… it's a symphony of flavors. It's outta this world! Location: Downtown Vancouver, you can track them down here.
11. Poutine
Canada is known for its poutine (fries, gravy and cheese). But at Pomme Frites in Downtown Granville street, poutine is taken to a Vancouverite level of Asian infusion.
Frites Vancouver, has a varied and remarkable list of waffle sandwiches to poutine, ranging from pulled pork to kalbi and kimchi. They even have their own Vancouverite style of fries aptly named after its flavored toppings, such as Okonomi, kimchi, falafel, and pad thai. They even have special gourmet sauces to dip your fries with!  Menu here. Hours: 11:00 AM – 12:00 AM Location: 1011 Granville Street,  Location: Granville Station metro near
Fritz European Fry House, Vancouver, British Columbia.- From Quebec
12. Sweet & Savory Bakery Desserts
Located in Gastown, Purebread is a popular bakery-cafe with locals in the neighborhood. It sells wonderfully baked goods both sweet and savory.  Get before 6p when it closes.
Best Places to Eat these Vancouver Foods
Granville Island Public Market
Wanna sample some best foods of Vancouver? Head out to Granville Island to visit the Granville Island Public Market.I like to think of it as a large indoor farmer's market with stalls of local craftsmen and foods that are fresh from the ocean to the farm. This hip and lively market feature Vancouver's foodie scene in a locally owned, locally sourced, and unique way. Granville Island Public Market and Artist village, are all locally owned and is the second most tourists place in the city loved by locals. Here you can find unique Vancouver deserts, produce and meats. There is a lot to see and eat here. It's an ideal spot for lunch.
Getting to Granville Island:  Take Bus #50 over the bridge to the Granville Market stop (it drops you nearly under a bridge) and walk-in.  You can catch the sightseeing Aquabus from the pier outside the market.
Richmond
Richmond is said to be Vancouver's new Chinatown. Located about 20 minutes from Downtown Vancouver by metro, Richmond's community is largely a diversity of Asian ethnicities from Hong Kong Chinese, Chinese Indian, Japanese, Cambodian…
Started in 2000 by entrepreneur Raymond Cheung, the Richmond Night market has grown into one of the largest North American night market festivals. It occurs annually during the summer, bringing out the best in innovative, Asian-inspired fusion foods that will propel year-round jaw-dropping Instagram food shots. Follow the hashtag #VancouverFoodie.
Getting to Richmond: Aberdeen Station (25 minutes from downtown Waterfront Station). For travelers, Richmond is more like what Orange County is to Los Angeles than what Chinatown is to New York. Means, you'll just jump off the metro and wander around. It takes some Google research as its mostly suburban, with some popular streets with restaurants and malls.
Gastown
Gastown is the oldest and most historic neighborhood of Vancouver, Gastown is where Vancouver's first settlement was birthed, when Yorkshire seaman, Gassy Jack Deighton arrived to open the first saloon in the area.  Today, Gastown is a mixture of hip boutiques, restaurants, pubs, and galleries mixed with 1860s architecture, and cobblestone streets. Old landmarks are still preserved and have plaques commemorating their historical value to the area. Two famous landmarks are a bronze statue of Jack Deighton and a 1977 steam-powered clock  (located on the corner of Water and Cambie Streets). Take a food, bar and wine tasting tour of Gastown .
Best Food Tours for Exploring Vancouver
Burn calories while you eat on a 2.5-hour walking food tour of Vancouver's historic Gastown. 9 eateries to sample while you learn about the founding district of Vancouver.
This 3-hour tour takes you on the scenic seabus across the bay to North Vancouver's Lonsdale Quay's Market and the surrounding shipyard to sample ten delicious and iconic specialty foods from candied salmon sticks, and British Columbia wine, pizza, calamari, and more!
A 2-hour food tour of Granville Island Market. You'll tour Edible Canada, while sampling fine foods from local farmers and vendors at the Granville Public Market.
If you're a beer or wine connoisseur, this one is for you. This 3-hour food tour of historic Gastown takes you to enjoy local craft beers, wines, and cocktails. Certainly, a fun way to kick back and socialize with travelers while doing your sightseeing.
Burn calories while you eat on a 2.5-hour walking cultural and culinary tour of Little Italy. You'll explore 8 food specialties while learning how the Italian community flourished in this city.
Where to Stay in Vancouver
Located inside Vancouver Airport above the check-in counters for domestic flights, sits the lofty Fairmont Vancouver Airport Hotel   (Read my review)an in-terminal airport hotel. I stayed here for three nights on my Arctic Ocean trip! My room had an epic view of the airport runway. I could pretty much watch my plane come in before I ran to board it.
Check out another traveler favorite in the heart of downtown Vancouver, Fairmont Vancouver
 Samesun Hostel can look a little unkempt at first glance, but the hostel is pretty efficient, is a great location on Granville Street, and is a good deal for budget travelers who don't mind hostelling. There are lockers for storage, fresh linens, and free continental breakfast in the morning. They also have a luggage storage area for large luggage such as snowboards, skis, etc. The hostel also has daily activities putting list for solo travelers or friends looking to sightsee under the guided wing. Tip: If you're a light sleeper, bring your earplugs as its located next to a nightclub.  Location: 1018 Granville Street, V6Z 1L5 Vancouver, Canada
Best Travel Insurance for Vancouver
American travelers often pay a premium on travel insurance.  World Nomads offers economic solutions for travelers who seek security and peace of mind.  It covers 150 countries.
Top Vancouver Foods
Watch Vancouver Travel Guide (Video Playlist)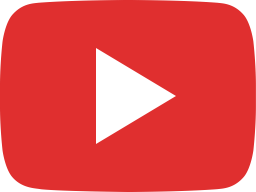 MY FIRST IMPRESSIONS OF VANCOUVER + Vancouver Travel Guide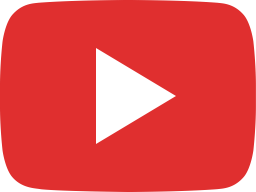 VANCOUVER JAPADOG + WORLD'S BEST VANCOUVER AIRPORT HOTEL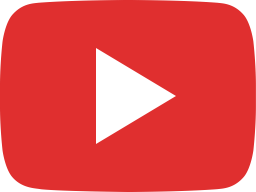 10 ICONIC FOODS of Vancouver | Vancouver Food Tour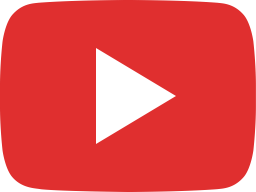 7 ELEVEN CANADA Foods at Vancouver Airport | Convenience Stores in Canada
 Let me know what you would add to this list of must-try Vancouver foods!