Last Updated on February 9, 2018 by Christine Kaaloa
<
The Thai love their coffee!
It has to be said that Thailand has a lot of great street food.  I know this because I'm not a foodie, but whenever I get to Thailand, I can't wait to try something new from the streets.

How do you like your Thai iced coffee? Well, you won't get much of a choice in Thailand. While you might have a menu of assorted flavors, you won't get much of a say as to how it's made. Unless you know Thai.
How do the Thai make coffee?
The Thai seem to love their coffee and condensed milk. Outdoor coffee stands line up in the morning, brewing good ole Thai iced coffee. Thai coffee is seldom taken black or with sugar. What you'll typically see at the street coffee vendor stands is a mountain of Carnation cans of nom kom (sweetened condensed milk) stocked up for a sweet flavor. This is the most common way to have coffee in Thailand and it's no exaggeration.
A video of Thai iced coffee being made a  special way
The video above is of a Thai coffee vendor I visited in Chiang Mai. He had his own special way of pouring and mixing his coffee to give it that extra blended flavor. Give the video a watch and let me know what you think.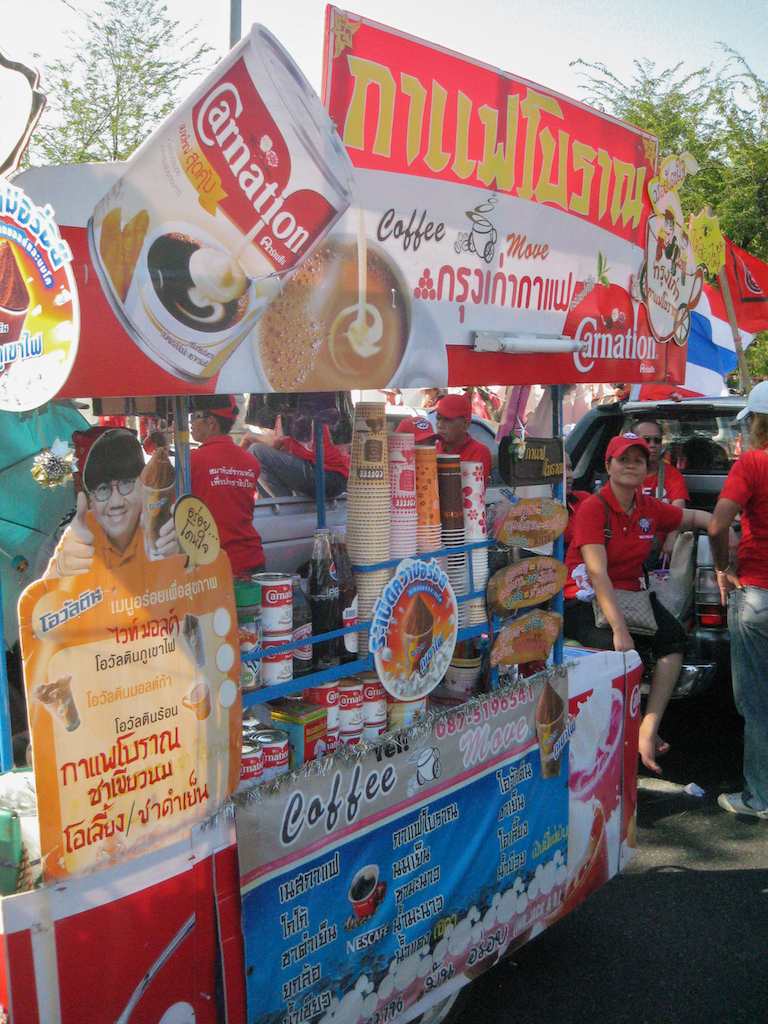 The video above is of s a coffee stand I found outside the Chiang Mai walking streets and the maker was mixing them in a special way. The video is a little old and not of my latest standard, but worth a watch.
Have you been to Thailand and had Thai iced coffee?