Last Updated on June 23, 2020 by Christine Kaaloa
Getting around in Bangkok is easy for solo travelers. As far as transportation options go, Thailand's got a diverse range to choose from. Until now, I had used just about every Bangkok vehicle I could think of:  river boat, motorbike taxis, metros… What was left?
I made it my goal to see Bangkok by taking the Bangkok bus! Not many tourists use city buses but I love using them! It's like ringside seats to the action of the city and the daily life of locals.
To sum up my Bangkok bus excursions: I got lost, got off at wrong stops, boarded the wrong buses and then proceeded to ride them in circles. It may take a few tries before you get it right, give it time and you'll  get the hang of it. In essence, I had a fabulous time getting lost on the Bangkok bus! So here's the lessons I learned.
Table of Contents: 7 Things to Know about Taking the Bangkok Bus
7 Things to Know about taking the Bangkok bus
1. Directions and how to plan bus routes

After the ease of following Skytrain maps (consisting of only three lines), my brain went limp with all the color-coded squiggles of a bus map. Bangkok has a large street grid and bus types are many!
Tourist information booths, hotels and guesthouses and locals are great sources for 'directions'. Asking locals for assistance may surface communication gaps from time to time. All part of the adventure. I got directions from three Thai locals, who spoke particles of English; pieced together, it eventually led to a bus stop.
Check out the BMTA website, pick up a BMTA map (available at bus terminals) or buy a bus map at the airport bookstore. There's also a BMTA hotline number to call for assistance ( '184' ). Here's a simple map to read here.
2. Where is the bus stop?!

How the Thai know where to wait for their bus, must be a local secret! Not all bus stops have signs and stands marking a stop.
Tip: Ask locals to guide you in the right direction. What are my obvious telltale signs of a bus stop if it's unmarked? Generally it's the cluster of people spilling onto the road, waiting.
3. How to Hail a Bangkok bus

Whoosh! was the sound my bus made as it drove past me.  "Waiting" for the bus? No such thing. Catching a bus requires being alert and active. Wave your hand, nod your head or walk out on the street towards the bus,… you'll need to let the bus driver know you intend to board.
4. Try using the Thai name for a place

"Taling Chan Floating Market?" I asked.  The bus driver gruffly affirmatively, so I boarded. When the attendant came to collect my fare and prompted me for the name of my destination, the name Taling Chan rang no bell. Back & forth, she and the bus driver spoke in Thai, before finally questioning me with a local name to see if it matched.  Bangkok natives have local names, even for tourist places.
Tip: Carry a map or a copy of your address/name written in Thai; it's helpful. Not all drivers or attendants speak English and sometimes, they only know the local names of places vs "tourist-named" ones.
5. Be aware of the bus fare collector
There's no fare collection machine upon entering the bus. Does this mean it's a free ride? No. Fare is collected by an attendant after you board. Tell him/her where you're going and they'll quote the cost (price is gauged by distance). After you've paid, you'll get a tiny receipt, the size of a stamp. It's your proof of payment.
Tip: Always carry small change. Fare collectors won't have change for larger bills. Fare is generally, anywhere from 7 to 22 baht (approx. .23 to .70 cents).
6. Check bus number and bus color

I was lost but I couldn't understand where I'd gone wrong. The bus number my hostel had given me was correct, but I was on the wrong colored bus!  What's with the colors?
Tip: Colors designate the type of bus you're on: from Regular, Expressway, All-Night and air conditioned to the newest Euro II .
7.   Don't take it personally
I was lost on the wrong bus. I didn't know where to get off. The bus attendant, attempting to bridge the Thai-English gap by speaking only Thai, eventually walked away from me in a huff. I was left to my own demise. No alternative, but ride the route out!
After the bus cleared and reached the end of the line however, the driver pulled over and the ticket girl came back to me with a changed attitude.  Friendly and kind, she now patiently helped me. Okay, so it took me to the end of the route to  finally get help; I was in no rush. I was sightseeing Bangkok…
Tip: Don't take it personally… Thai folk are usually very helpful, but they're also a 'saving face' culture. During my debacle, we were surrounded by a Thai audience, business had to continue and my ticket girl was embarrassed by her lack of English skills.  Later, she even apologized for her failings, but I assured her the fault was mine.
Needless to say, she figured out my destination and the bus driver took me to a stop where I could board my bus.
(FYI: bus #79 drops you right outside Taling Chan Marketplace).
Bangkok Transportation Bus Information:
– Avoid peak traffic hours and remember, only air-conditioned buses (creme-blue colored bus) have AC.
– Monks, pregnant women and seniors get priority seats at the front. Anyone can sit in them but if any of those people enter, be courteous and give the seat up.
There are regular, expressway, AC, Euro II and all-night buses, which are designated by color. More on buses here.
Cost: 7 to 22 baht (approx. .23 to .70 cents).
Hours: Most buses run from 5AM to 11Pm.
BMTA website here:http://www.bmta.co.th/en
Any tips for taking the Bangkok bus?
Watch 20 Ways to Travel Thailand |  Transportation
Get my BANGKOK Travel Secrets Eguide for information on Bangkok dentists, medical tourism and more!
Book your Thailand bus and train tickets in advance

Best Travel Insurance for Thailand
American travelers often pay a premium on travel insurance.  World Nomads offers economic solutions for travelers who seek security and peace of mind.  It covers 150 countries. Read reasons you NEED travel insurance.
Watch Thailand Travel Guide videos for Solo Travelers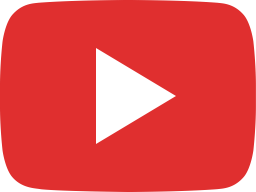 10 THINGS TO DO IN PHUKET | Phuket Travel Guide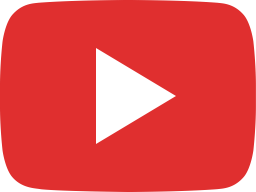 HOW TO USE BIDET SPRAYER TOILETS ( aka BUM GUNS IN THAILAND !!)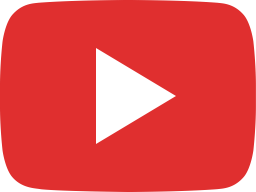 7 ELEVEN IN THAILAND | Shopping in Thailand