Last Updated on April 22, 2022 by Christine Kaaloa
Around this time of the year, every solo travel website has their 2022 holiday gift guide for solo travelers. I thought I'd take my stab at it.
Travel Gift Guide for Solo Travelers in 2022
1. Yeti Rambler 20 oz Tumbler
To minimize harmful wast to the environment, I try to take a reusable bottle or tumbler with me when I'm on the go. My favorite: Yeti Rambler 20 oz Tumbler is a heavy duty stainless steel, rugged and durable double-wall vacuum insulated tumbler, which keeps your drink hot or cold for a long time. I got this on my Mazda CX drive to the Arctic Ocean. Great for road tripping and camping.   This tumbler kept my drinks warm for hours of driving.
2. TravelOn Packable Backpack
How many times did I wish I had packed a fold-up backpack for that last minute 2-3 day trek I decided to do? The TravelOn Packable Backpack is ideal when you don't know what adventures lie ahead or when you'll need an extra bag for shopping or last minute activities. I use mine for hiking with my dog. This average size daypack folds up into an inner pocket.  It is lightweight, stain and water resistant.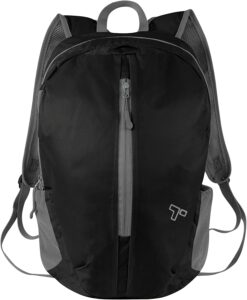 3. Travel Inspira Universal Travel Adapter
Universal travel adapters can be chunky, but they're handy and they offer peace of mind for travelers. I never know when I will fly to a destination at the last minute and need one.  Voila! My fave travel adapter is the Travel Inspira Universal Travel Adapter; it has four USB adapters spaced apart, a plug adapter and a Smart IC device, which gauges your battery so it doesn't over-charge. I've tried a few different travel adapters but this is the smartest universal travel adapter I've come across yet! Best of all, I can charge 5 devices at once (which means, I also use this at home when i'm not traveling!)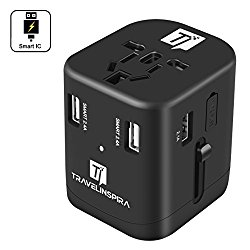 4. The North Face E-tip Recycled Glove
Now you can play your candy crush games in the winter cold! Touch screen compatible, The North Face Etip Recycled Glove is made with with recycled fleece and a silicone gripper palm to grip handle your phone.
6. Electronic Cable Travel Organizer
Many of us travel with electronic devices. With that come ugly cords and power chargers. The BAGSMART Cable Travel Organizer is small but stores cables and USB cords. It has a secret flap for an SD card and pouch for a hard drive. Got more electronic cables to pack? Choose the BAGSMART Electronic Double-Layer Travel Organizer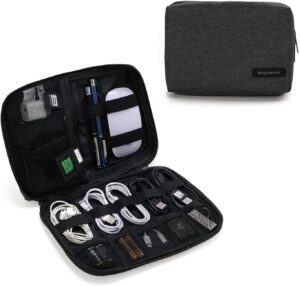 7. Ethique Shampoo and Conditioner Set 
Forget toiletry bottles and plastics; travel ethically with Ethique shampoo and conditioner set. Palm oil free, plastic free, cruelty free, vegan and eco-friendly, this sustainably sourced shampoo and conditioner bar combo set includes an Ethique Pinkalicious shampoo bar and a Wonderbar conditioner bar.  The shampoo has a pink grapefruit and vanilla scent and is made with all natural ingredients while the Wonderbar is made with coconut oil, cocoa butter and vitamin B5 , hydrating hair without adding oil. This product is proudly New Zealand.
8. Beeswax Wraps
Wanna keep that sandwich for the train? Reducing waste and plastics when traveling is something every responsible eco-conscious traveler aspires to. Beeswax Wraps are reusable beeswax infused cloth wraps that can be used over and over again to cover and wrap food.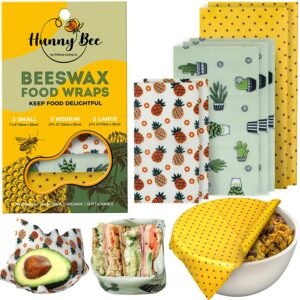 9. GRRRLTRAVELER Travel Merch Shop
If you are a solo adventurer, shop GRRRLTRAVELER travel tees, hoodies and flip flops! Take the GRRR with you everywhere you roam. Check out our Teespring shop and our Exclusive shop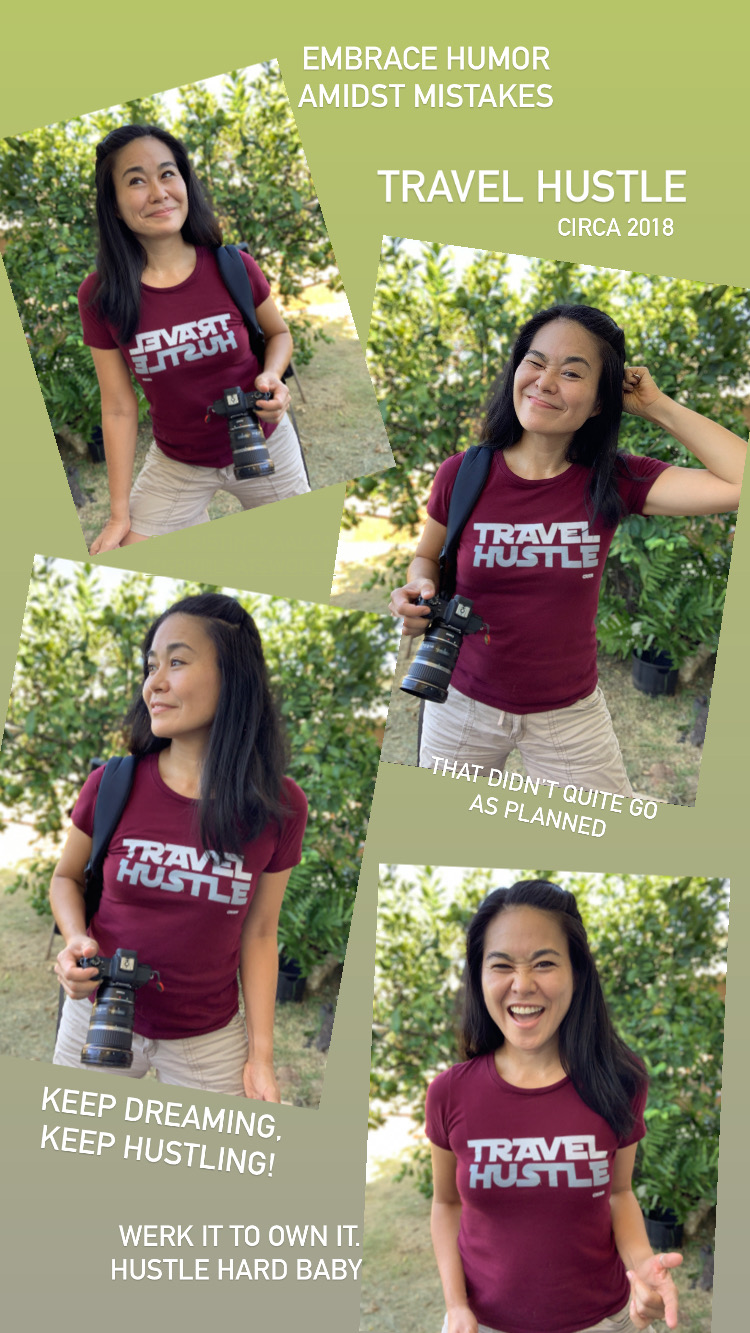 10. AirPods Pro
Perfect for listening to music on the plane or train, Airpods Pro's wireless and noise cancelling features will make you forget you're wearing earbuds.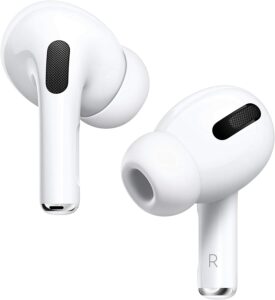 11. Collapsable Telescopic Stool
Perfect for camping, standing in long queues and being on your feet all day long, the Homemari Telescopic Folding Stool is a portable and collapsable telescopic seat you can carry with you. Comes in a variety of fun colors with a carry strap. Maximum load 330lbs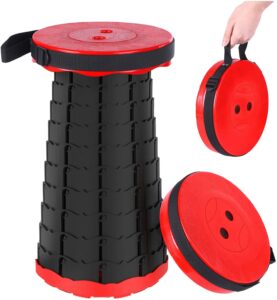 12. Oral-B Smart Clean 360 Rechargeable Toothbrush with travel case
The Oral-B Smart Clean 360 toothbrush is a pressure sensitive toothbrush which lets you know  if you're brushing too hard. It is self-timed for two minutes (dentist recommended). Battery lasts for two weeks, so it is perfect for travel and it even comes with a travel case. 3 Cleaning Modes: Daily Clean, Sensitive and Whitening. Removes 400% more plaque.
13. Somi Apparel
I love multipurpose clothing. Somi Apparel blends activewear with underwear so you can swim, yoga and wear your intimates in the open. Comfortable fabric and It comes with a SeaSaver washbag so you can wash your reusable and multifunctional activewear. I have the Betty Bra top (my fave for its retro inspired design and cross-back), Thongkiller and the Maverick.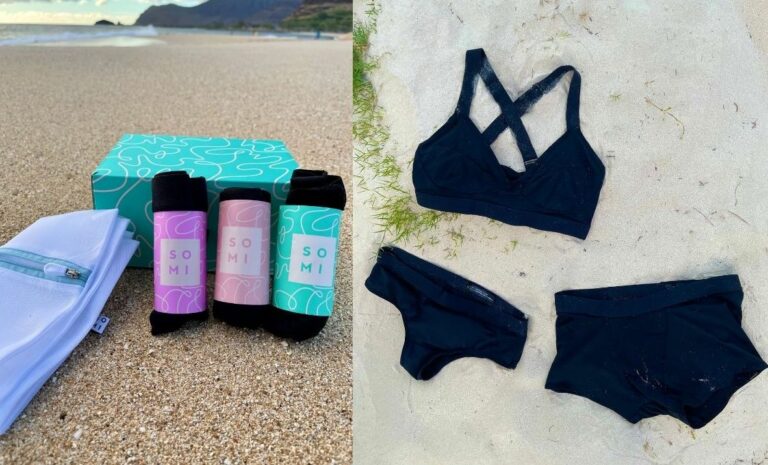 Read: How to Pack for Summer Trips
14. EVA Crossbody Phone Case Purse for iPhone 12 Pro Max
For the traveler who doesn't know where to put their phone but wants it nearby and quickly accessible, there is this EVA crossbody phone case purse. It is a phone case with a zippered wallet, holding 4 cards or money. The purse straps are what I personally love because you can wear it cross body on you as you move.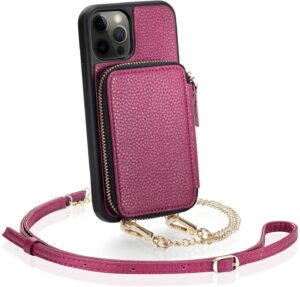 15. Sling bags
Sling bags like Ameribag healthy back sling bag are part purse, part backpack.  You can keep valuables and your wallet close to your body. Its small size is expandable to filling it with essentials.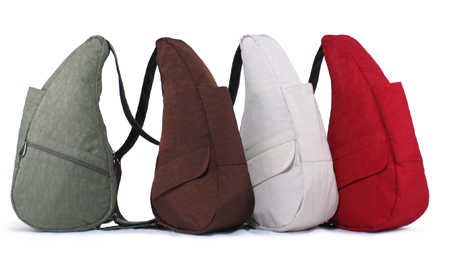 16. Oofos
OOahh Slide
Suffering from plantar fasciitus but always on the go? Oofos OOahh Slide is recovery footwear which supports arches and absorbs 37% more impact than regular footwear, which reduces the stress on your feet, joints & back.  Every OOFOS style carries the American Podiatric Medical Association Seal of Acceptance!
17. Clothes with smart pockets
 Clever Travel Companionis a line of clothing (shirts, underwear, long johns) with built-in pockets created specifically to stash valuables. Clever Travel Companion Tank Top is a terrific alternative to money belts. Two zipped pockets for hiding your valuables. I love the entire line from t-shirts to underwear. Haven't tried the leggings yet but it's sure to be a winner. Read my review.
Read: How to Outsmart Pickpockets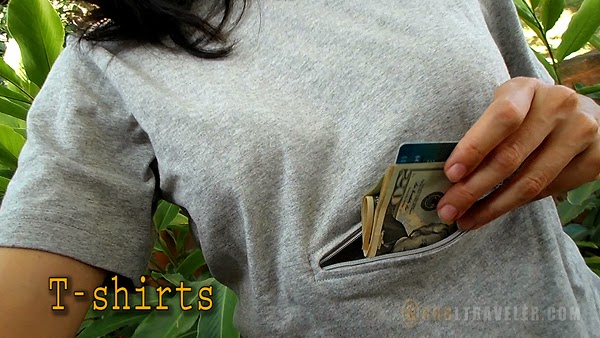 18. Travel Safety Scarf
Beauty, safety and functionality, the Sholdit pocket scarf allows you to be fashionable while also protecting valuables with a zipper storage. Need I say more?
19. Myofascial Foam Roller
Ready for that long 10 hour flight? Gimme 10 Foam Rollers are great for travelers with a tight back, hamstring, fascia, hip, and the list goes on. Rolling offers relief in a deep tissue massage or myofascial trigger point release along the spots you roll.  The raised bumps breaks up knots and increases range of motion. Inexpensive and lightweight. If you are someone who suffers from lower back, neck, sciatica, etc… this is a must. It even reduces scar tissue and cellulite. It will change your life. 
20. Manfrotto Lifestyle NX CSC Backpack
Ive been going through backpacks for years searching for the one backpack which can do the work I need it for as a female solo content creator. The Manfrotto Lifestyle NX CSC Backpack merges a camera gear bag with a just enough daypack space to put extra clothes.  The secret back pocket and the back entry camera entrance gives me peace of mind that my valuables will be protected from pickpockets.
Read: Top Camera Backpacks under $100
21. Joby Mobile Vlogging Kit
Joby Mobile Vlogging Kit is ideal for the starting travel vlogger or social media influencer who wants to use a mobile phone to vlog and create their work. The kit includes a Joby tripod with two attachable legs which can hold a sunlight and shotgun microphone which plugs into your phone. I've been loving my mobile vlogging kit, which is also perfect for creating reels.
Read How to Film Selfies
22. Bluffworks
Bluffworks clothes are for both, men and women that make you look and feel great when you travel. Wrinkle resistant, odor resistant, moisture wicking and quick drying, the apparel has hidden pockets galore to help you hid your valuables when you're on the road.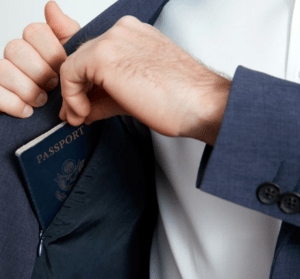 23. SanDisk Extreme Portable SSD
With the SanDisk Portable Extreme SSD, SanDisk made an SSD to match the extremes of adventurous, traveling video content creators like myself.  So they made a drive designed to sustain the rugged rigors of this type of adventure (Read my review ) .You can drop this on the ground, in water, it can accidentally disconnect when you're using it and it will still be okay. Best of all, it is the size of a credit card. They aren't cheap but one is all you need to travel with as you leave the clunker externals at home.
24. JIKKO Fitness Tracker Smart Watch
Staying fit while traveling takes discipline, so having a fitness tracker helps. I like to keep track of my steps to see if I make my goal of 10,000 steps (aka 5 miles) a day. The Jikko Fitness Tracker Smart Watch is a fitness tracker with features like sleep monitor, email and text messages notifications, GPS, heart rate monitor and built-in Amazon Alexa. It is water resistant IP67 so you can go swimming or shower with it on. It comes in a super affordable price for a smart watch and will replace your Fitbit.
Alternative: Donerton Smart Watch does almost the same functions as Jikko Fitness Tracker with the exception Alexa is substituted with the ability to take photos from your watch. They also have a different pairing app.
25. Pitta Masks from Japan
Pre-pandemic Pitta masks were a trend in Japan. Today, it is still one of the most breathable, comfortable, lightweight and fashion ready masks. While its spongey material does not offer protection against COVID like a K95 mask, it has 85% UV protection and blocks 99% of pollen. In short, it helps with allergies and works great for outdoor activities.
26. GRRRLTRAVELER Video Jumpstart Academy bundles
How do you stand out as a travel YouTuber? Starting a travel YouTube channel and being a travel influencer isn't what it was five years ago. The internet has opened up for passionate content creators looking to create opportunity and make a living from it. At Video Jumpstart Academy, I share tools and solutions for jumpstarting your YouTube brand and monetizing in 2022. To be notified of when you can join my YouTube group coaching program, sign up for my email list!
What would you add to this holiday gift guide for solo travelers in 2022?