Last Updated on June 21, 2020 by Christine Kaaloa
Real World Santorini : The blog house
.
Are travel bloggers honest in their hotel reviews?
The job of a travel blogger is to share travel experiences, both good and bad. This includes reviews for a sponsored hotel stay. Sometimes, honesty ain't easy.
When a hotel stay is sponsored in exchange for a fair review, often bloggers can feel ingratiated to say only positive things and leave out the negative. But what if there were truly unfavorable parts?
Best accommodations for female solo travelers in Santorini
A cave hostel in Fira was penciled into my itinerary plans, along with a hostel with an outdoor camping area. Both were unique, budget-friendly possibilities to offer soloists, who didn't want to take the giant splurge. At the last-minute however, I decided I wanted to stay at a hotel.
Known as a  honeymooners island, I wanted to prove that solo travelers can experience the romance of Santorini… alone. It was to film a solo honeymoon on this glamorous Aegean island. I was arriving off-peak season from Athens, so I'd be trading tourist crowds for more quiet time to myself.  Basking in the sun, while sipping some tea with a caldera view overlooking the volcano in Fira.  Maybe I'd meet and chat with a John Stamos look-alike named Dimitris.   At least that's the how my YouTube storyboard went.
But it didn't quite happen that way. In some regards, I should be thankful of that.
Okay, not about the part of not meeting the John Stamos look-alike! I'm still quite upset about that.
The job of a travel blogger and the honesty of sponsored hotel reviews
How do hotel sponsorships work
Just as a YouTube channel, builds their weekly content around reviewing the latest cameras, I need to keep abreast with quality travel brands offering top notch experiences for a vacation.
One of the purposes of a travel blogger attending travel conferences is to network with travel industry brands so we can create destination content together. My job  as a travel content creator is to produce ongoing content (blogs, photographs, videos) which inspires and informs audiences to travel. I do this by featuring my own travels and my trip planning resources in a word-of-mouth way– through my solo travel blog and YouTube channel. My platforms need to be able to feed a viewer or reader binge. So when I travel, my goal is not to score a free vacation stay. It is to find opportunities to create better content for my brand and its audiences.  In exchange, when tours, boutique hotels and lesser known destinations partner with me in my travels, they gain direct exposure to travel audiences that larger and more expensive travel brands typically reign over through big budget PR campaigns and commercials.
Thus, several travel companies and hotel brands pay to attend these travel conferences, specifically to meet and work with bloggers in the hopes of getting promoted to travel audiences.  This way of working is part of the travel industry.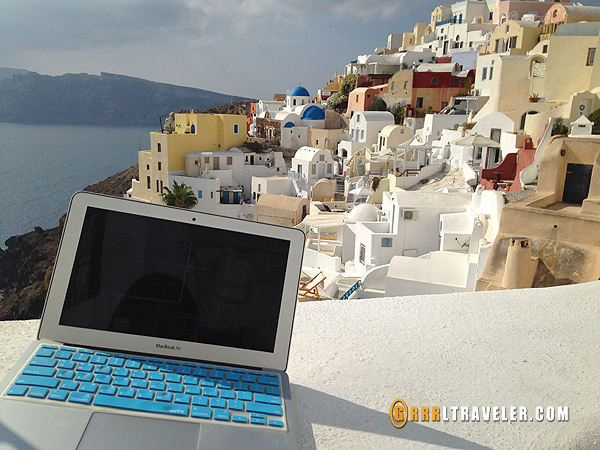 As a freelance  video professional I can earn anywhere from $250- $2,000 a day just for filming.  Just filming. No editing, tweeting, Facebooking or blog writing.  That is a job that pays you to travel. If you are a travel content creator doing sponsored work, then you are investing in the content with hopes of eventually monetizing it in some way. So if I film-edit-host a YouTube video and do a written review for a work-for-exchange sponsored hotel stay and that hotel is less than $250/night, you can bet i'm the one getting the raw end of that deal.
So I do not do a lot of comped hotel review stays, because if they are a work-for-exchange then I make little to no money from it. Although sponsored work helps me extend my travel budget, while opening me to write about vacation options I might never think to try, it is work to film, photograph and write.
Nice photos have to be taken before I can unfurl my bags and mess bed covers, I have to test hotel facilities to see how it applies to my audience and then I document my stay in it.  It can feel like the work of a secret shopper with the exception~ the hotel managers know you're there to review them.
My experience at Museum Spa Wellness Hotel Santorini in Oia
A couple of travel bloggers and I, were planning to travel to Santorini. We weren't traveling together– we had all recently met at a travel blogger's conference in Athens, but discovered we were traveling similar routes. Upon the recommendation of a Greek travel blogger who had a friend who worked at Santorini Resorts,  one of their hotels chains was looking for bloggers to work with.  As we were all coming from the same conference, we decided we'd all pitch the sponsor.
The night before my arrival, Santorini Resorts contacted and told me I was booked for two nights at their (Best Western) Museum Spa Wellness Hotel Santorini in Oia.
Spacious hotel in Santorini with a few big drawbacks
I got a free taxi pickup from the ferry dock to Oia. My (Best Western) Museum Spa Wellness Hotel Santorini hotel was in a great location, close to the taxi drop-off point. The receptionist said my "friends"had already checked into the suite so the apartment was already open and they had the keys. I didn't understand what she meant because why would my new "friends" have my room key? I quickly dismissed it excitedly, assuming I'd discover the meaning sooner or later.
Walking down the steps to the apartment, my caldera view was to die for. The two other bloggers, Raphael of Journey Wonders and Jessica welcomed me at the door.  The apartment suite was a lovely white stucco cave-like suite with two adjoining bedrooms, spacious living room and kitchen. Looking at it, you'd fall in love.
My storyboard pieces and shot lists were falling into place for my filming of Santorini, as the solo-moon spot for female solo travelers…
The bathroom had a hand shower, which splashed water over the floor and which I had to squat in so I could free both hands for scrubbing. The shower soap dispensers were an interesting touch, making you feel like you just stepped into a YMCA.
Located a stone's throw from the Santorini Resorts apartments, in the main reception building, you get a Greek breakfast buffet of cold cuts, cheeses, yogurts and Greek breakfast pastries.
Three people, two beds, one apartment key …and me.
There's a couple of giant twists to this booking that I didn't figure on and when I did, it was too late to rebook myself. My most distinguishable annoyances was being put in one hotel suite with two other bloggers I'd barely known. To add to the WTF-ness, I had to share a bed with another blogger I had just met!
To share a bed with a stranger.
And to share one apartment key amongst three people. We were being treated as third or fourth class clients.
Watch the video at the top of this post, so I don't have to rehash the story…
Hotel Hospitality Service
We decided that if we were going to have to share a flat then we'd might as well rent a car together for sightseeing.
When inquiring with the senior female receptionist at the front desk, she started off abrasive, cold and rude.  Scolding me like a child over YouTubing her in my experience. Secondly, she went into insulting what she felt was my 'older' age next to the twenty-something travel bloggers she roomed me with. My age was something she retained in memory when I initially checked into the hotel!  Although it was my mistake to assume the sponsor notified the receptionist I'd be filming my experience upon arrival (as in commercial filming, the client notifies his employees that a film crew is coming), the receptionists ageist insults were unnecessary and mean-spirited.
Additionally, there was no maid service and three people sharing one suite can get messy . Due to the fact my apartment-mates arrived and sprawled out earlier than me, I actually had to request maid service so I could film the suite as if it were new.
Lastly, there was no "museum", let alone "spa" to make you understand the name and if there was, no one told you about it.
Although I made the best of the situation– as I always do — and I had an awesome time with my newly gained blog friends, I can't excuse the overall hostel-like (or hostile) treatment I got for what looked like it could be a four to five star hotel in appearance.
Just as I am expected to be honest if a hotel where to purposely creates a good experience strictly for a favorable review, I have to be honest when I receive a sponsor partnership and am treated shamefully below average. The facilities of the (Best Western) Museum Spa Wellness Hotel Santorini were luxurious. The staff hospitality and guest booking was not.
Real world, real reviews
I don't enjoy giving negative reviews.
If possible, I  research a hotel or business before accepting to review it, because a review is always an investment on my part.  Like most travelers, I like to avoid bad travel experiences, in general and like most travel bloggers, I'd like to be able to recommend good services, which encourage positive relations. So I actually considered not writing this post at all; and yet,… I promised an honest review.
 I expect hotel stays to be exceptional.  Exceptional service is what travelers pay for. That is what sets glam and luxury hotels apart from guesthouses and hostels. For resort spa hotels or five star ones, a nice room or lovely breakfast is not enough… it's merely a given. My belief is that however expensive it is, is how expensive it ought to make its guests feel. For me, it's about whether a hotel will take that extra step to accommodate guests and their needs.  Is the service of exceptional quality?
I didn't experience that with this hotel.
Thanks for the stay, Museum Spa Wellness Hotel Santorini, but there was no honeymoon in Santorini for this solo (and much 'older') travel blogger.
Note:  I received a two night complimentary stay at Museum Spa Wellness Hotel Santorini, but all my opinions are my own.