Last Updated on November 7, 2021 by Christine Kaaloa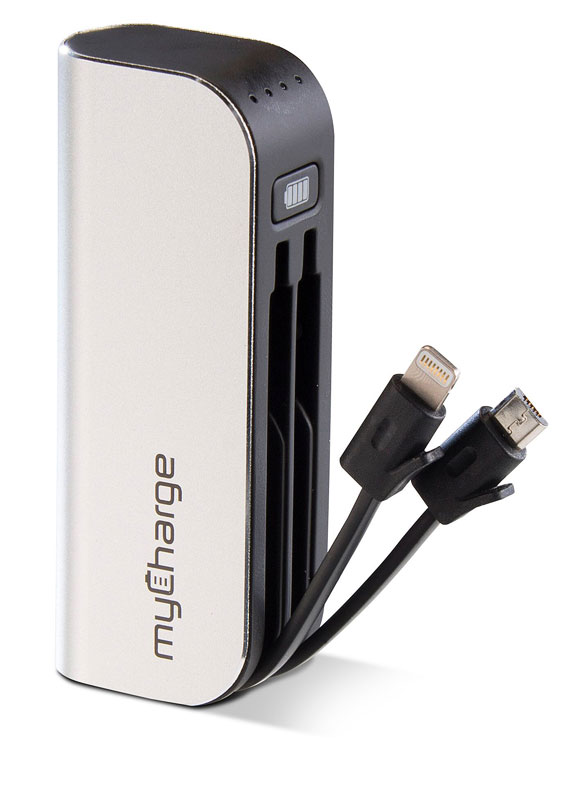 One thing I think many of us travel gadget freaks can agree on is that charging our smartphones and camera batteries on the road can be dicy. Whether at the airport with a one hour layover or on a train enroute to your next stop, your battery is in the red and you need to check email, you kinda feel like saying,  Oh ssssh**..
Again?… Oh shit. About then you'll see me enroute with a three foot long cable attached between my external charger and  iPhone speedwalking to my next gate, holding my breath waiting for my iPhone to inhale my charger juice so I have enough time to download my email.
myCharge Hub Mini 

Review

I received a MyCharge Hub Mini  to test drive. At first I didn't think much of it other than I can always use more external batteries. After my lipstick charger was confiscated at Kunming airport for not showing the maH charge on the battery (it was worn with time), I needed a new one. I always carry at least one lipstick charger in my daypack for in-transit situations.

I've read both good and bad reviews of the myCharge Hub Mini and here's my experience.
myCharge Hub Mini Portable Charger  
In a time when technology is so fast that it's never fast enough,  myCharge Hub Mini touts itself as being the quickest charger in the field. Kinda like the fastest gun in the West.  I've been using this myCharge Hub Mini for the past couple of months and here's my review of the myCharge Hub Mini.
Sturdy build
The Hub Mini has a sturdy body; it seems well-made. It feels on the thicker side of lipstick chargers, as the charging cables are built in.
Rapid charge and recharge
The myCharge Hub Mini claims to charge your device quickly or "65% faster than competitors". I don't know about 65% faster than its competition,  but when the charger is fully charged, it charges my iPhone at what feels like a speed I've never experienced with external chargers. Within ten minutes  I've gone from red to around 70% full (I recently tested this on my drive from neighborhood store to store, so my distance was probably more like 8 minutes!). That's freaking fast!  There have been times it's been a little slower or faster but I think it's relative to how much juice left in your device and the charger. I could be wrong, but essentially, the MyCharge Hub Mini is my new favorite lipstick charger to take on the go!
Pass Through Charging
With the Hub Mini, you can charge the both, its powerbank and a connected device simultaneously. So I can charge my Hub Mini and iPhone at the same time.  This is the first I've heard of this type of external charger technology so this is a game changer in my eyes.
Built-In Apple Lightning and Micro-USB Cable
The built-in cables feel high quality and substantial. I love that they flip out and conveniently tuck back in so they don't get caught on anything. The built lightning charger,  saves me time hunting for my lightning cable and carrying a mess of cable while i'm charging. The device also fashions a micro USB cable. you can charge it via
Visual Battery Level Display
There's a visual light display which lets you know how much battery is left on your charger. The button near the display is also like a Power On button is what I gathered. My iPhone when plugged in, does not charge until I push that button and then I'm good to go even when the light display turns off.
Battery Capacity & Life
The battery holds a capacity of 3000 mAh and can hold its charge up to 1 year. I haven't tested the latter to know if it holds its charge that long, but I do know 2,500 – 3,000 mAh is a standard lipstick charger battery capacity and this feels about right.  If it only held the capacity it had when it first came, I'd say this were a perfect charger, but the fact it can lose its capacity after one month, has me feeling mixed.
The cons of 
myCharge Hub Mini
Charge doesn't always power up to expectations
The Hub Mini claims to store power up to 22 hours of charge for text, talk, browse and play. The first couple of weeks, my charger seemed to hold enough charge to charge my iPhone approximately two times. By the end of the month, it held 1.5 to 1.25 charges.  So my battery indicator of 4 bars will go down to 1 bar after I charge my iPhone. That's a significant drop. But it's possible I got a bad unit as these things happen with technology. Nevertheless, it falls into range with standard lipstick chargers.
Bulky compared to lipstick chargers
If the charger falls to holding the same punch as lipstick chargers, then in my opinion, the charger is a little bulky. What makes up for it however, is the fact it's got a built in lightning charger, which saves me time hunting for my lightning cable and carrying a mess of cable while i'm charging.
Conclusion
The Hub Mini is my new favorite zoom zoom charger for when I'm on the move and need a quick charge. With all the smart bells and whistles, it must makes me feel like it has my iPhone covered . Although you may or may not see your charge capacity take a bit of a dive after time, with the built-in charging cables and its lightning speed, I can overlook its flaws. Is it the fastest gun in portable charger field, it seems so; for me, it's a reliable partner to take on the road.
Where to buy it
The MyCharge Hub Mini can be bought at Amazon for approximately $39-49 USD or at your nearest BestBuy store.
Recommended External Chargers
Recommended External Chargers. Click to Shop.
MyCharge  Hub Mini Specifications
Smart-sense: ensures device compatibility
Hyper-charge: up to 65% faster than competitors
Power-stay: Battery power lasts for up to a year
Capacity: 22 Hours of Power
Max-power: maximum power transfer from powerbank to device
High-density battery: the smallest and lightest powerbank
Safe-cell: provides the highest level of battery safety
Rapid-recharge: powerbank recharges up to 50% faster than competitors
Pass Through Charging: will charge the powerbank and connected device simultaneously.
Battery: 3000mAh Lithium Ion
Product Dimensions: 3.5 in x 1.4 in x 0.9 in
Output: 2.1A shared
Weigh: .22 lbs
What did you think of this MyCharge Hub Mini review?  Check out some of my other gear reviews here. 
If you enjoyed this review, Pin it to your Pinterest board
Related GRRR Reviews
SteriPEN Freedom Review
Why you need a female urinary device
Why you need to use a VPN
21 Ways to Outsmart Pickpockets and Thieves
Disclaimer: I received this product as complimentary and there are affiliate links in this post. As always, all opinions are my own.