Last Updated on October 26, 2017 by Christine Kaaloa
Watch my How to Teach in Korea videos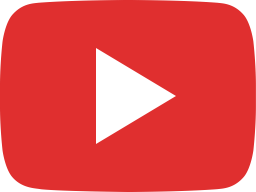 Odeng 오뎅 | Eomuk 어묵 | Korean Food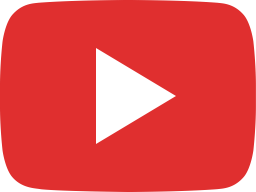 TOP 5 TRAVEL TIPS FOR SEOUL, KOREA | TRIP PLANNING ESSENTIALS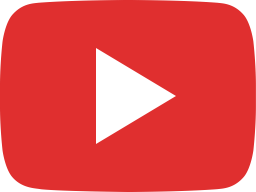 WHAT TO BUY IN KOREA ♥ (Part I of 2) ♥
Click the video link to choose from the playlist.
.
Anyeong! So you wanna teach English in Korea? This is a list of some some articles I think will be helpful to you and it's a good place to start. Hope it answers your questions.  Fighting!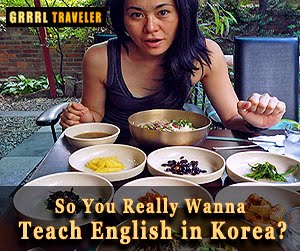 How to Get a Job Teaching English in Korea
• How to Apostille Documents
• Teach English in Korea? (Q & A)
• Teach English in Korea? (EPIK vs Hagwons)
•  EPIK vs Hagwon: Which is better? (Video)
•  EPIK Fears (Video)
• Surviving a University Job interview in Korea
•  How to Teach English in Korea, with EPIK and How to do Mock Interviews (video)
• Do you need to know the language of the country before you move there?

ESL Job Resources in Asia
•  Dave's ESL Cafe –  Great for finding ESL jobs in Asia (mostly Korea and China, occasionally Japan and other).  Outside of Asia, the options thin and it's best to go through recruiting agencies.
Well-known Recruiting Companies:
•  Teach Away
•  Footprints Recruiting
•  Reach to Teach
•  Korvia
Note : There are smaller recruiting agents/ headhunters on Dave's ESL. All recruiters make a commission from the hiring employer, so, you should *never* pay a fee for job placement.
Interested in Teach Abroad in General, check out The Working Traveller's Ask the Experts.
Why Teach English with EPIK?
• My Experience with EPIK (video)
• What is my class schedule and how do I work with co-teachers?
• A Day in a Life of an EPIK Teacher
• Inside my Korean apartment (video) 
• My First Day at a Korean Elementary School (video)
• Letter from an EPIK Orientation
Korean Classroom Shockers
• 10 shocking facts about Korean schools
• 10 (More) Shocking Facts about Korean Schools
• Korean Model Schools: Classrooms on Steriods
English Camps
• What's English Summer camp?
• What's an English Musical Summer Camp?
Why You're Gonna Love Korea
• Gift Guide: Cool "Korean" Things to Buy in Korea (videos)
• 10 funny quirks you didn't know about Koreans
• Is Korea a state-of-the-art country?
• Why did I choose to teach in Korea?
• Why I Love Teaching English to my Korean Students .
•  What to Bring if you're moving to Korea


Just Show me Pictures: Language Barriers
•  JSMP : 6 ways expats experience culture shock in Korea
•  Just Show Me Pictures! When your Expat Honeymoon Fades (Hitting the 6-month mark)
•  Just Show Me Pictures! Dealing with Language Barriers Abroad (Part II)
Coping 
• GRRRL Goes Whimpery in Her New Korean Location
• "Dynamic Korea" & the EFL Workplace
•  Pass the Paper II: Coping with culture shock in Korea
•  Confronting Korea with my Waygook card 
•  5 Tips for New NETs in Korea
•  5 Reasons to Join your Expat Community when Living Abroad
My Story
•  Becoming an Expat
•  From MTV Producer to English Teacher in Korea ( My story)
•  5 Things MTV taught me about teaching ESL (How I used my old career tools in the classroom)
Expat's Survival Guide
Survival Tips for Korea
•   Getting a Korean phone (when you don't know the language)
•   Renting a Phone in Korea
•  Expat Online Banking with KEB
•  The 8 Best iPhone Apps for Travelers
•  How to get Asian characters on your iPhone or Computer
•  How to Mail Things Home from Korea
•  6 Western Friendly Stores for the Expat
•  Top 4 iPhone apps to Korea
•  Are there Apple stores in Korea
• A Secret List of English-speaking Doctors in Daegu (which none of us know about)
•  The Secret to Using a Squat Toilet
Health
•  8 Ways I Stay Warm during Winter in Korea
• Going to a Doctor in Korea
• Being a Vegetarian in Korea: The Costco Honeymoon begins… (Part III)
•  Being Vegetarian in Korea: Weight-loss diets in Korea
•  Being Vegetarian in Korea (Part I)
•  Loving Hut: Finally, Love for Vegans & Vegetarians in Korea! 
 Returning from a Gap Year
Returning from a Gap Year: 9 Tips to Starting Over

Should you take a Gap year: Teaching English in Korea (Part II)

Getting my E-2 Korean Work Visa & a 6 Month Goal
 Administrative Links
The following has not been updated since 2011.
http://www.immigration.go.kr
Korea's Immigration Website. Forms and other important info here.
http://www.nts.go.kr/eng
Website for Korea's National Tax Service. Helpline # for Foreigners: 02.2076.5711 (our book also lists 02.397.1440 but that # isn't on there website)
http://www.molab.go.kr/english/main.jsp
Ministry of Labor site. Policy and laws can be found here.
Helpline for Foreign Workers: 82.31.345.5000 and 031.345.5000. Also a Severance Pay Formula.
http://www.hikorea.go.kr
E-Government Website for us Foreigners!
http://www.epik.go.kr
EPIK's website. Counseling helpline #: 02.3668.1400
Teacher Resources
Go to my teaching site for this resource page, full of links and ideas for activities 
---