Last Updated on June 30, 2022 by Christine Kaaloa
What are cool souvenirs to buy on your trip to Korea? 
A while ago, I wrote a post on my top 5 favorite Korean souvenir gifts and they still hold true to today, with a few additions. Korea has a lot of cool things to buy. But sometimes it's hard telling the difference between what's "Korean" and what's just "Asian". This post share best things to buy in Korea.
Read Things to Know about Korea before visiting
Cool "Korean" things to buy in Korea
.

A Guide to Cool "Korean"  Things to Buy in Korea (or watch Part II) . 
Below are  tips and information on where you can get these cool
Korean
things in
Seoul
. Some of these can be bought online too!
1.  Stock up on Korean Drama & K-pop fan paraphernalia
By now you know about the Korean wave spreading like wildfire around the world. Korean dramas and Kpop are popular, with handsome celebrities and girl/boy band groups. Getting your Korean drama fix from DVDs, socks or mouse pads with Rain or Jang Dong Gun are very much a thing! 
Tip:  Buying DVDs and CDs in Korea isn't as cheap as you'd think they'd be, but they're a bit cheaper than the U.S. If you're buying DVDs or CDs, make sure the DVD is subtitled with your language. I usually look on the back for this information. It's marked as Region #1 branding and you'll see your language mentioned (aka "English subtitles"). Here's a DVD region code table to check which you should get.
Where to buy Korean Drama & K-pop fan paraphernalia in Seoul: 
Itaewon,  Namdaemun,  Myeongdong.
Online stores :   Amazon
I bought my dvds from the places below. There's one seller I used to get dvds from real cheap, even though the site looked sketchy.  I still took a gamble.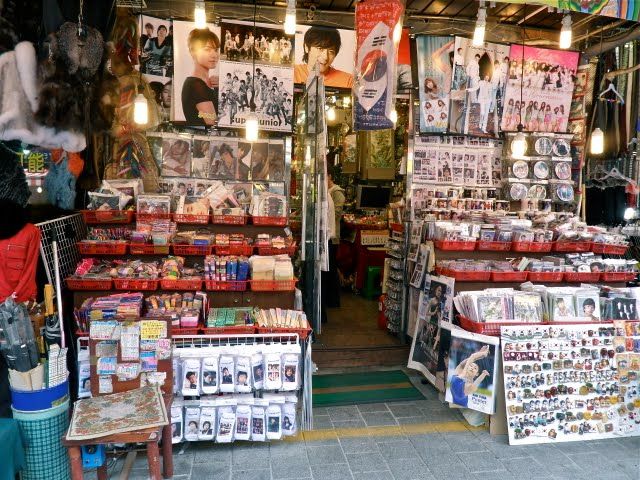 2.  Collect Cute Socks
Cute socks are ubiquitous. Blame it on Korea's paranoia with  dirty feet! You can find them anywhere from street and metro vendor stalls to Daiso (dollar store).  Sometimes, they'll have the faces of your favorite K-pop celebrity and other times, they'll have matching scenes and artwork so when you put your feet together, you've got a unified pair. Cost: 1,000-2,000 won
3.  Buy Korean silverware
Korean silverware is unique. While the rest of Asia uses plastic or wooden chopsticks, Korean kitchens consistently use silver chopstocks. Not to mention, Korean spoons have an extreme long handle, often the length of chopsticks to ensure you can reach  the bottom of anything.
Where to buy Korean silverware : 
 Insadong (traditional goods & souvenirs),  Daiso ( one dollar stores), traditional markets and grocery & household supply stores, such as Emart, HomePlus and Lotte.    Cost :  2,000 won to 24,000won +
A Guide to Cool Things to Buy in Korea (Part II):

click here

if you can't see it.
4.  Discover traditional Korean cutesy items
Koreans love cutesy items like stuffed toy keychains or t-shirts with little girl drawings.  Koreans love cute and you'll find many cute items all around Seoul, in areas such as Hongdae. But for cute souvenirs that spell historical "K.O.R.E.A. ", Insadong is the place. Not only did my mom get me that cute bear in a hanbok there, but I've also bought cutesy hand-crafted cellphone holders, wallets and keychains which bear traditional Korean theater mask styles.
I also wouldn't underestimate trinket or cellphone accessory street vendors  or in the underground metro malls.  I've seen keychains with miniature bottles of soju and the Korean won.
5.  Stock up on Korean Beauty Products
Myeongdong is the area you'll have them all the beauty product shops in one place.  But beauty/skin care shops like Faceshop, Missha, Nature Republic, Tony Moly, Hollika Hollika are ubiquitious in Korea. You'll find them at any multi-department household store and even in underground metros. 

Korean BB cream popularity
I'm a huge fan of BB cream. Korean BB cream popularity has absolutely changed my life from a non-makeup wearing person, to someone who would love to have Song Hye Kyo's skin in the small time it takes to put on an all-in-one product.  So when I go to Korea, I stock up on them.  Cost:  10,000 -24,000 won. They're generally over 10,000w, but not by much; especially compared to U.S. prices which are literally, thrice the cost!
Online stores:   Amazon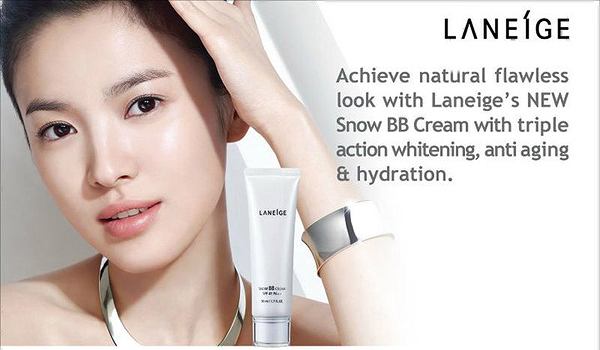 .
Korean Facial masks
Where to buy: Any beauty care store in Korea.  Cost: 1,000 -15,000 won (depending on single vs. multi-pack)
Tip: These are occasionally free when you walk into a Korean skin care store with a girl holding a basket outside.  Check those baskets they're passing out! However, beauty care shops also do huge deals on bulk facial packs for relatively cheap.
Weird Korean beauty items
Asia in general has a different aesthetic from the West.  So you'll find curious novelty items that you might not ordinarily see at home.  How about some double-eyelid tape, a jaw massager to reduce your jawline or even a facial slimming V-Line mask (watch my video here)?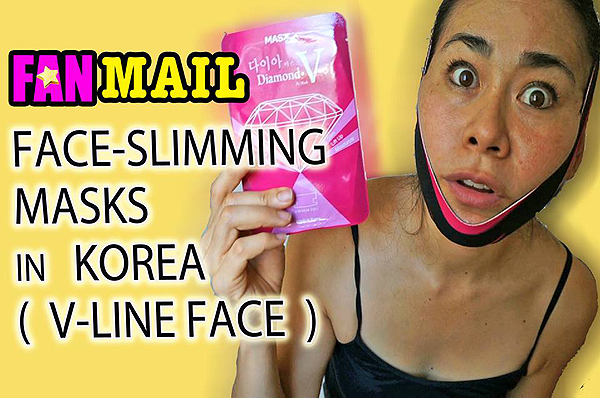 6.  Buying Electronics in Korea
Samsung, LG… you've heard the largest names in Korean electronics. However, word to the wise, you really need to know your prices. Not all technology is cheap in Korea. In fact, often I've found it to be otherwise.
Read Technology in Korea
Where to buy electronics in Seoul?
Check out Yongsan Electronics Mall (located outside Yongsan station), Techno Mall, E-mart and Lotte.
Tip: If you're going to Yongsan Electronics mall, be prepared to know your prices and negotiate.  For haggle stress-less shopping, I'd go to Emart and Lotte.
7.   Hanbok fashion
The hanbok is the traditional costume of historical Korea. It is what the kimono is for Japan and the sari is for India. As such today it is still worn by Korean women and men during very special occasions and celebrations.  Cost: Hanboks (top and bottom) run from 130,000 -700,000 Won, depending on the fabric quality.   Hanboks are sold custom made and can take anywhere from one to three weeks.
Where to buy a hanbok in Seoul:
Dongdaemun & Gwangjang Market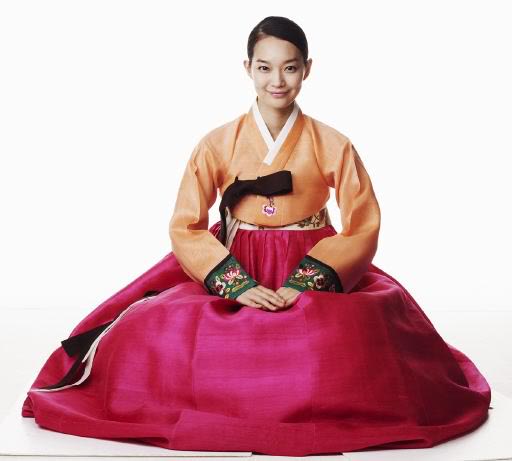 .
8.  Soju
Move over Jack Daniels and Smirnoff, because soju is the drink of this country.  Known as the Korean vodka, soju comes in a little green bottle and is the bitter drink that Koreans often bond to.  What's the most popular soju brand:  Jinro.  The brand has outperformed even popular liquors in the U.S.  Here's a fun guide on how to drink soju like a Korean.  Cost: 1,000-3,000 won
Where to buy soju in Korea:
  Soju can be found in any grocery or convenience store. You can buy them at the airport.
Tip: I've gotten them at the airport,  because I didn't want to risk them cracking in my luggage.  If you pack them in your luggage, use your clothes to pad and bundle them. Another alternate is to take a padded wine holder. It's a great way to transport wine bottles when you're traveling or just going to a party!
Where can I buy these Korean souvenirs online? 
Many people can't afford a trip to Korea but still want to feel a part of culture. I'd suggest hitting your local K-town (aka Korea town) and checking out some of the Korean stores and grocery stores. Korean festivals might also sell some Korean products. Also, beauty product stores are rapidly popping up~ Faceshop, Nature Republic, Missha. You'll definitely pay export costs on these things, so it's best gotten in Korea if you can..
Travel Resources for your Korea trip
Booking.com – Hotel bookings. No cancellation fees
Safety Wing – affordable travel insurance with COVID coverage
NordVPN – Online security and the ability to watch Netflix. Use "grrrltraveler" for 70% off 3-year plan + 1 month free
Klook – Book tours in Korea and Asia
Get your Guide – book tours in Korea
Korea SIMs – for prepaid travel SIM Cards
Korea Rail Pass – for getting around Korea
Watch Travel Tips on Seoul & Korean Culture!
What are the best souvenirs from Korea?