Last Updated on July 26, 2023 by Christine Kaaloa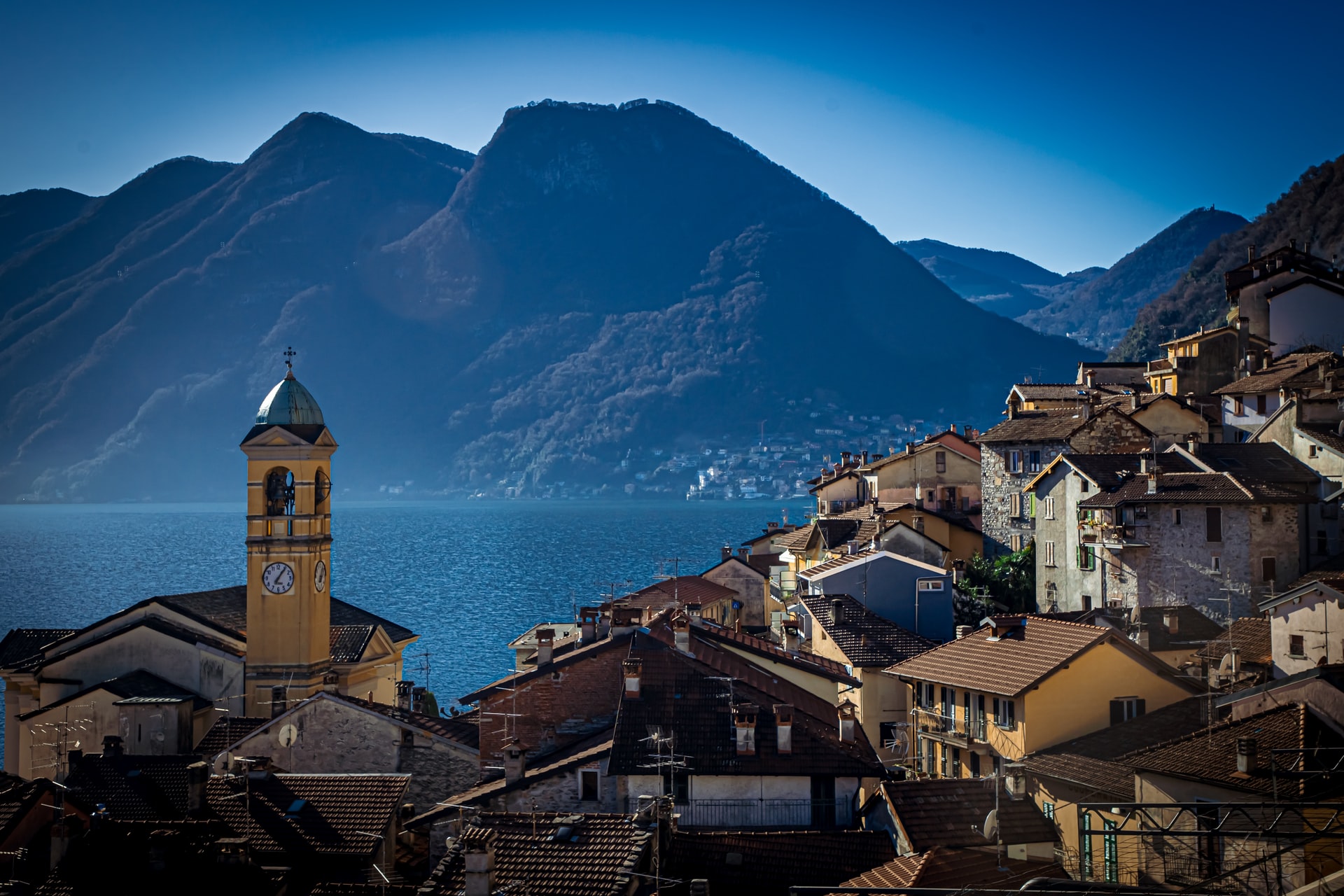 Located 50 km northeast of Milan, with stunningly serene and picturesque lakeside scenery, spending a weekend in Lake Como is a favorite hop for female solo travelers. This Lake Como travel guide shares some of the best things to do in Lake Como to plan your weekend itinerary.
Lake Como is a resort getaway situated at the base of the Alps. It is not only a lake but a region with a collection of romantically beautiful villages, beaches and small cities skirting the lake. You may even spend your entire weekend in Lake Como exploring one place!Either way, a Lake Como weekend getaway is a bucket list Italian trip you won't forget.
NOTE: Travelers must bear in mind that travel restrictions have only just been lifted due to the coronavirus. Italy has put in some measures but generally, as long as you observe the requirements of social distancing the Italians remain welcoming and warm as ever.
Best Things To Do in Lake Como for a Weekend Getaway
Lake Como is the result of a melting glacier mixing with the river Adda and resulting in one of the deepest, clearest lakes in Europe.
What to do in Como City, Bellagio, Varenna, Tremezzo,… Each city in Lake Como has its own charms which may attract travelers with specific plans. Here's a breakdown summary of best things to do in Lake Como's prominent cities.
Note: Our writer has not visited Tremezzo, so it is not listed, but it certainly exists as another city option.
Como City
Without a doubt, Como City is one of Lake Como top attractions. Situated on the Italian-Swiss border and sitting neatly on the southwestern corner of the lake, Como City is easiest to get to from the train or bus. Every street is filled with historical architecture, winding cobble stone streets, chic Italian trattorias and lovely squares. Spending a weekend in Como City is enjoying a convivial city life which winds down with an evening aperitivo.
Best things to do in Como City:
Visit the Cathedral
You can't go to Como City without visiting the cathedral. It's a stunning church of both Gothic and Renaissance styles, not complete until the 18th century. Located in the plaza square, Piazza del Duomo , it is the main place of worship in Como city. Visit after 6pm mass it's free from that point on.
Take the Funicular up to Brunate
Churches not your thing then try the Funicular up to Brunate. The Funicular railway is situated on the eastern edge of the lake and begins in Como and ends in Brunate, a quiet village high up the mountain overlooking the lake. Check timetables and fares.
Visit Museo Storico Giuseppe Garibaldi
Opened in 1932 this history museum is dedicated to Guiseppe Garibaldi, a Republican solider and general who assisted in the unification of the Kingdom of Italy. Located: Piazza Medaglie d'Oro 1, Hours: Tuesday to Sunday, 10 am – 6 pm. Admission: 4 Euro
Eat seafood at La Vita E Belle trattoria
If you love seafood, head to trattoria, La Vita E Belle Restaurant (Piazza Domenico Croggi, 4 ). Friendly service, try the spaghetti alle vongole (a white wine pasta with clams), sublime especially with an ice cold glass of Soave, buon appetito! Hours: noon to 11pm.
Try the Risotto ai frutti di mare at Enoha
Somewhere with amazing food, a wonderful view and a slightly pricey price tag is Enoha, an old school lounge bar, ristorante and pizzeria. (www.enoha.it, Via Mentana 2/b). Well known by the locals for risotto ai frutti di mare, this is a lovely venue with views across the lake.
Where to stay in Como City
Como city is the best place to stay in Lake Como for solo travelers on a budget. It has a variety of accommodations from hostel, hotel, resort hotel and Airbnb apartment.
A favorite recommendation is the Ostello Bello hostel  (Viale Fratelli Rosselli 9). Situated in a great location not far from the ferry or funicular, this friendly home away from home has all the positive advantages of a hostel, with each room having its own private bathroom with bidet and shower.
Albergo Firenze (Piazza Volta 16, Como) is a traditional hotel on the Piazza Volta. The lake is only 350 yards away but the reason this hotel is cool is that it's really friendly with a boutique style and tranquil atmosphere.
Bellagio
Moving on from Como City, visit Bellagio, the pearl of Lake Como. Bellagio is a premiere resort town and shopper's paradise, situated halfway between the two southern branches of the lake. It is famous for its charming cobble stone streets, fine dining, rich nightlife, high-end boutique shopping (definitely check out the leather goods!) and opulent villas. It is a small town, so you don't need much more than a few hours for sightseeing. Bellagio is as beautiful as it sounds.
Lake Como: Best things to do in Bellagio
Enjoy the lake view from Punta Spartivento
Punta Spartivento is a park 10 minutes from the ferry terminal and is one of the best things to do in Bellagio. It houses uniquely rounded trees, which give it an otherworldly character. The lake views and views of the row boats from Punta Spartivento are serene and breathtaking.
Visit the fishing village of Pescallo
Pescallo is a small, picture-postcard fishing village under a mile from Bellagio. Built upon a hill it is a short walk but occasionally steep with cobbled walkways which may challenge some. Watch the boats bobbing in the lake and explore the small streets. Take some photos; no one back home will believe anywhere can be so beautiful
Enjoy a scenic boat ride to Bellagio
Take a public ferry boat from Como City to Bellagio. Cruising along the lake in style takes 1 hour and 30 minutes, but it's an experience you will not forget. The trip costs €5 but if you wish to get there in half the time you can choose a private boat tour from €15.
Grab a sunset cocktail at Villa Serbelloni
The Villa Serbelloni is one of the oldest and most regaled five star hotels in Lake Como. It has a garden open to the public only via tour. It is also owned by the Rockefeller Foundation. Grab a sunset cocktail on the terrace as you look out over the panoramic view as male servers in white coats serve you.
Visit the Gardens of Villa Melzi
If you had time for one spot, the grounds of Villa Melzi hotel houses botanical gardens and a museum, which are a must visit. They are open to the public for a small a cash-only fee of €6.50. The garden is not to be missed!
Eat vegetarian at La Fontana Bellagio dei F.lli Patroni
La Fontana Bellagio dei F.lli Patroni (www.lafontanabellagio.com) is a long name for a lovely, calm restaurant and bar in Bellagio. Choose the most amazing vegetarian food in Bellagio, Italy is not known for veggie food so this is a rare treat.
Where to stay in Bellagio
Bellagio is the best place to stay in Lake Como for luxury resort hotels!  As you guessed, it is also expensive.
Since 1873, Grand Hotel Villa Serbelloni has been the oldest five star beachside resort hotel. Owned by the Bucher family for four generations, it is located at the end of the Bellagio shores. Housing a Michelin star restaurant, two gardens, pool and a beach. If you want to experience celebrity style in Bellagio, this is hands down, the best experience.
If you want to stay close to a budget, check out Hotel Bellagio (Salita Grandi, 22021 Bellagio).  Located on the bank of the lake with amazing views, the hotel is only recorded as a two-star hotel but it feels more like five stars with the warm welcome you will receive from the owners. It's worth making plans around this hotel; it's that good.
Stay in Bellagio Airbnb: 
Use my referral code on AirBnB and
get up
$40 off Airbnb booking
!
Varenna
Just fifteen minutes away from Bellagio by ferry, Varenna is a village with an old world charm, located on Lake Cuomo's eastern shore. Varenna is the best place to stay in Lake Cuomo for travelers, who love activities and a city of quintessential Italian charm.  It has a variety of things to do in Lake Como, from hiking to beaches, villas and restaurants. Varenna is a Lake Como weekend getaway in itself!
The ferry is public and will bring you to Varenna from Bellagio for the princely sum of €4. Life is slow and you feel that in Varenna more than anywhere else on the lake.
Best things to do in Varenna
Piazza San Giorgio and Church of San Giorgio
Piazza San Giorgio is in the centre of town and home to the church of San Giorgio. What sets this 14th-century church apart from the many churches around Lake Como is the fact it sits on the pavement made entirely from local marble. Amazing as this is, watch out! This marble pavement can be slippery when wet.
Hike the Sentiero del Viandante
Sentiero del Viandante is a picturesque hiking trail that follows ancient mule trails once linking Milan and Switzerland. The full trail is 45km. The most popular stretch is from Varenna to Castello di Vezio (Castle Vezio). Signage is easy for travelers to understand, but walk can be steep and cobblestone rocky. The views from the hike were spectacular. Tip:  Visit the Tourist Information Office in Varenna (closed on Thursdays) for a great map with directions. Wear comfortable walking shoes. Getting there: from Varenna, start walking alongside the Villa Monastero. There is a multi-level carpark across the street-  take the street going uphill. There is a sign to 'Castello Di Vezio'. After reaching the castle you can continue onward.
Enjoy Falconry at Castello di Vezio
Once an ancient outpost high upon a hill, Castello di Vezio (or Vezio Castle) overlooks Varena and holds one of the best views of Lake Cuomo. It is also a home to resident falcons and you watch falconry exhibitions. Check out schedules here.
Villa Cipressi Gardens
The Hotel Villa Cipressi (Hotel Villa Cipressi, Via IV Novembre 18)  has gardens to visit. Named after its Cypress trees, Villa Cipressi Gardens is on a rocky cliff overlooking Lake Como. Admission: 8 Euro. Website.
Villa Monastero
The main attraction in Varenna is the Villa Monastero (Viale Giovanni Polvani, 2). Known for its botanical gardens, it contains many rare plant species. Villa Monastero also houses museum house of 14 rooms exhibiting furniture from previous owners.
Gelato at La Passarella
Varenna has the best selection of home made ice cream sellers around the Lake and La Passarella is where you can try it. Otherwise known as gelato, this ice cream is made without milk
Try Calamari at Varenna MonAmour
The best place to eat in Varenna without a doubt is Varenna MonAmour (www.varennamonamour.it, Contrada Scosceso, 7) – so close to the edge of the lake you're almost in it. Oh my, the fried calamari is the best I have ever tasted.
Where to Stay in Varenna
One of the best places to stay in Lake Como is Varenna.
Finding great accommodation in Varenna is easy, the four-star Royal Victoria hotel overlooks the lake and is so beautiful but if your budget doesn't stretch that far have a drink on the terrace and head for
Hotel Olivedo – Piazza Martiri 14, 23829 Varenna. Hotel Olivedo is a lakefront hotel and is only two minutes walk from the pier, this hotel also featured highly, in-fact 9/10 by solo travellers. Take it from meIt's a winner.
Is Lake Como Safe for Solo Travelers?
Advice for solo travelers is the same for all travelers, make sure someone knows where you are. Tell the concierge at the hotel where you're going, maybe check-in online to social media if you want family and friends to know you're having a great time.
You shouldn't fear violent crime in Italy, but parts of Italy have pickpockets, read my post on how to avoid pick pockets for ideas. Italy is safe, as safe as any other European country but it doesn't hurt to be cautious. People are genuine and an offer of a pre-dinner drink will probably be only that, use your common sense and listen to your gut reaction. If something is too good to be true, it probably is.
Getting to Lake Como
In order to get to that wonderful weekend in Lake Como, you will need a mode of transport.
What is the nearest airport to Lake Como?
If you're arriving in Italy from abroad you will probably enter via one of the two Milan airports – Milan Malpensa Airport or Milan Linate Airport. The smaller Bergamo Airport is also an option but not for international flights.
Once on the ground, your choice is the train or private hire vehicle. Both these options require some planning as there is no direct link, sadly the Italian railway services have a reputation for being stylish but due to frequent strikes, the service is often cancelled at the last minute.
Getting from Milan to Lake Como by Train
Just in case you want to use the train here's some info – there are three train lines to take you to Lake Como (Como S. Giovanni)
Milano Porta Garibaldi – Como S. Giovanni has 12 stops and will cost you €5
Milano Centrale – Como S. Giovanni has fewer stops and will cost you between €5 and €12 depending on the time of day.
Milano Cadorna – Como Nord Lago is another station, an hour on the train and €5 will get you to paradise.
Getting from Milan to Lake Como by Bus
The bus service is a great option, I would go with that rather than the train, just allow more time. The bus stop outside the station, the C30 is direct, you'll arrive in about an hour and the great thing is you'll get to see all the countryside on the way.
When in seeking a getaway weekend in Lake Como do as George Clooney does – enjoy style and luxury. Don't forget to send me a postcard. Enjoy life! Divertiti nella vita!
Getting to Treviso via train
I booked most of my Italy trains  through OMIO transportation booking app (it's so convenient, you can book on the bus to the train station or at the train station waiting for your train!). I booked my day trips from Venice such as Treviso and Verona! Check out their routes and timetables. 
Tip: Also, if you're there for a day trip while in-transit to another city, check out Radical Storage. It's cheaper than storing your bags at the train holding service. It allows you to keep your bags at local places near the train station,  like restaurants (that's where I stored my bags) .
Getting your Italy Prepaid SIM card
SIM cards are not always sold at the airports in Italy. When I arrived in Italy, I found a local telecomm shop that sold SIM cards. I brought my passport and I was up and running in 10 minutes. (See my Ravenna video). I recommend the TIM card for Italy. My network was solid and you can also use TIM in Europe, so it's not only for Italy. If you're type of person who does not want to waste time or stress looking for a Prepaid SIM for Italy, you can buy Italy Prepaid SIM cards in advance and  Europe eSim.
Safety Tips for Solo Travelers in Lake Como
As a female solo traveler on an Italy trip, small cities like Ravenna, Treviso, Modena felt safe and laid back.  There are very little tourists compared to bigger cities like Rome, Florence, Venice.
What would you do with a Lake Como weekend? Share your best things to do in Lake Como.
Disclosure: This is a sponsored post. It also contains affiliate links to services I use. If you book anything through my affiliate links, I earn a small commission at no extra cost to you. Your support helps me keep the site going.
More Italy Trip Planning Essentials
Skyroam– Take your global wifi on the road and connect many devices to one hotspot.
NORDVPN– Protect your privacy and stream safely with NordVPN . Use my referral code: grrrltraveler to get 70% off 3-year plan + 1 month free. Read Reasons you must get a VPN
SIMOptions– Get your Italy SIM before you travel
Best Travel Insurance for your Italy weekend
I recommend travel insurance for added peace of mind for your Italy trip. World Nomads offers economic solutions for travelers who seek security and peace of mind.  It covers 150 countries and plans can include theft and accidents.
Watch Italy Trip Guide videos for Female Solo Travelers
GRRRLTRAVELER is a youtube channel & female solo travel blog, sharing video trip guides and female solo travel tips for trip planners who love adventure, food and culture. Watch my Italy trip guides for female solo travelers. I film all my trips alone so you can gain confidence traveling alone too. Subscribe and hit the notifications button so you get updated on my next video.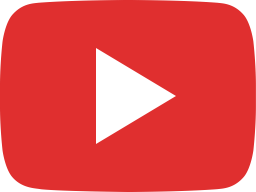 I Fell in Love...18 Best things to do in Ravenna, ITALY | Ravenna Travel guide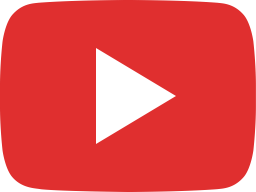 Turkish Airlines Economy Review + FREE Transit HOTEL + New ISTANBUL AIRPORT tour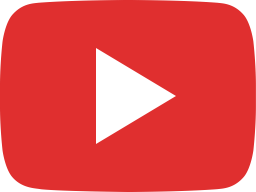 MODENA FOOD TOUR + SLOW FOOD ITALY + MODENA TRAVEL GUIDE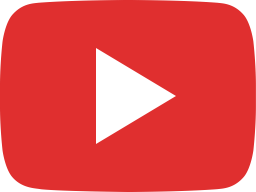 FLORENCE: THINGS YOU MUST KNOW / Walking Tour of Best Historical Places