Last Updated on April 26, 2019 by Christine Kaaloa

Top 7 Attractions of Jilin | China's Winter Wonderland (trailer)
Note:  This trip was sponsored by the Jilin Tourism Board and Ctrip, so that I could be one of the first to share the next new winter hot spot of China. It should be making its way into  travel guidebooks in the stores soon! =)
Jilin is China's new winter wonderland and its known for three main things:  Rime winters, hot springs and ski resorts! But there's actually more. Those are just the wintery headliners.
This was my second
trip to China
. Being from
Hawaii
, I've never thought of winter adventures in
China
before or planning a vacation around winter activities, but this was going to be my first
winter adventure
!  And an adventure it was.
My first winter wonderland adventure
Firstly,
winter travel
is not for everyone. Usually, it's great for three types of travelers: 1) those who are into landscape photography (it's surreal and magical), 2) those who love participating in winter sports and 3) those who want to attend winter festivals.
  With winters which get below freezing level (as low as  -20 degrees Celcius  or -11degrees F), winter in the Jilin region takes on a new chill. Pristine, powdery snowfall, blanketed and crystal covered icicle branches, mother nature takes out her icicle paintbrushes to sculpt a fairytale winter wonderland.
You'll find a lot of areas with breathtaking
rime
("hanging tree"), which is a special geographic occurrence where mist or fog congeals on trees through the cold air.  It was like awakening from a dream. Every January they also hold a
Rime Ice and Snow Festival
too.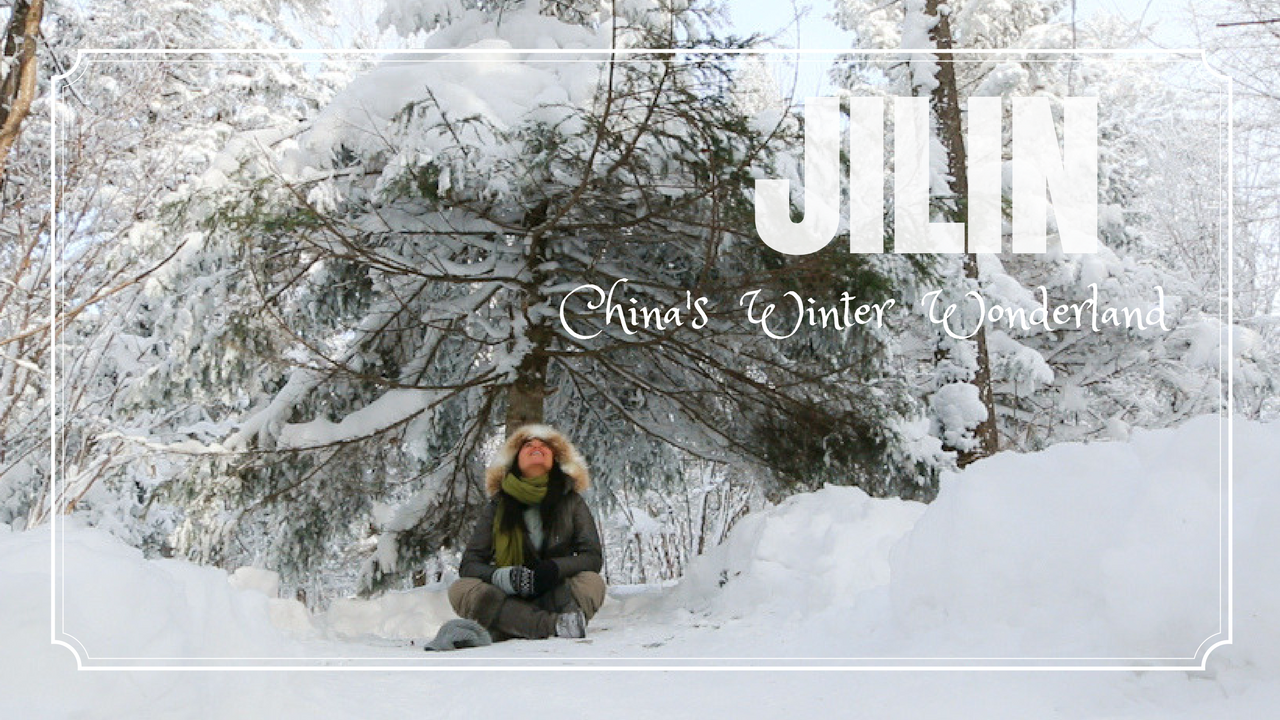 I explored Jilin for five days by tour bus, covering eight different areas, resting in a different hot spring hotel, lodge or ski resort each night. I took a trip with the Jilin Tourism Board, who invited travel bloggers and foreign expats living in Shanghai (and other parts of China) to share a region well-known by Chinese , but not foreigner travelers. Taking trips like these are fun because I get to be one of the first travelers to share a new culturally rich destination, before news breaks and the region gets flooded with tourists. The trip was booked by Ctrip, China's biggest travel search engine (more here).
It was a whirlwind but an unforgettably stunning winter wonderland I've never experienced in my life! Some days, I knew the schedule in advance; other days, the schedule changed while in transit. With winter weather, expect icy roads to impede timely schedules.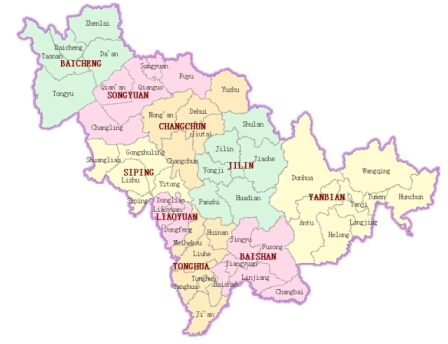 Watch highlight attractions from my Jilin trip experience
Top 7 Attractions of Jilin
 1.  Ski Resorts
Since the 6th Asian Winter Games in 2007 and the 12th National Winter Games in 2012, Jilin has been known as a first rate Asian ski resort area. The snow is deep, powdery and fluffy and the resort facilities are well stocked to provide for your every ski or winter sport need. Beidahu Ski Resorts is a first rate ski resort, and the location of the BeiDahu Forest, a fairytale forest with rime sightings.  We stopped at Songhua Lake Ski Resort,  one of Yanji's largest ski slopes. Worry not, if you didn't bring adequate ski gear as you'll be outfitted for everything from snowboarding to skiing.  The snow was pristine enough to lick off its branches (in fact, I actually did this!).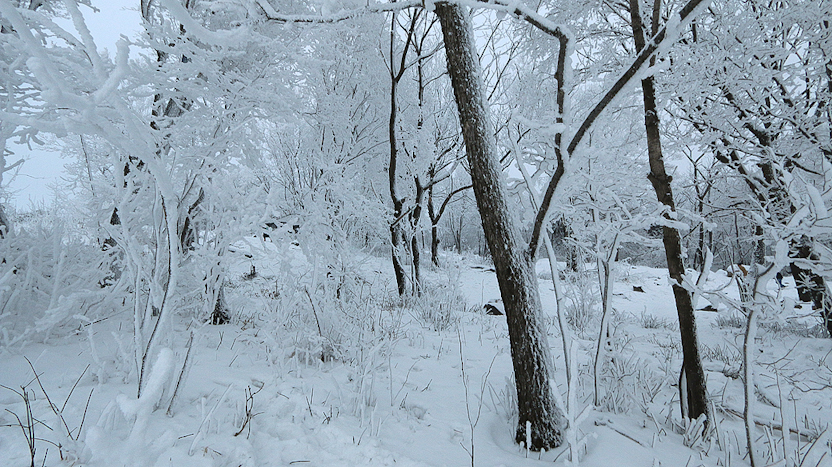 2. Hot springs
The region has many hot springs resort hotels, it's a perfect treat if you book a stay at one. Many have both, an indoor and outdoor hot spring pools.
Our group got a night's stay at the Shennong  Zhuangyuan Hot Spring Resort in Changyi District, about a 20-30km drive from Jilin city. It was my favorite hotel. It didn't feel easy to get to, but it was simply magical.  It had an indoor and outdoor irrigated hot spring pools with waters up to 35-40 degrees Celsius (95-100 deg F) and the outdoor pool looked like a Japanese hot spring.At some point, the waters got a little too hot for me to stay long, despite the fact fact I was in sub degree weather. The alkaline in the waters makes your skin super soft and silky.   If you're too chicken to bare the cold, you can always check out the indoor hot spring pools which are equally stunning. They even have a pool with small Dr Fish fish to nibble at your dead skin.
Our second hot spring hotel was Langjing Hotspring Resort next to Changbhai Shan Mountain in Dunhua/Yanji. The rooms felt more like staying in a lodge with a large outdoor area of hot spring pools and indoor pools including a jacuzzi and swimming pool.
You can see both hotels in my video. Note: It may be challenging to find these hotels on the internet; if you know someone Chinese, they might be able to to find it in their language, as these names are written in Chinese but translated to us.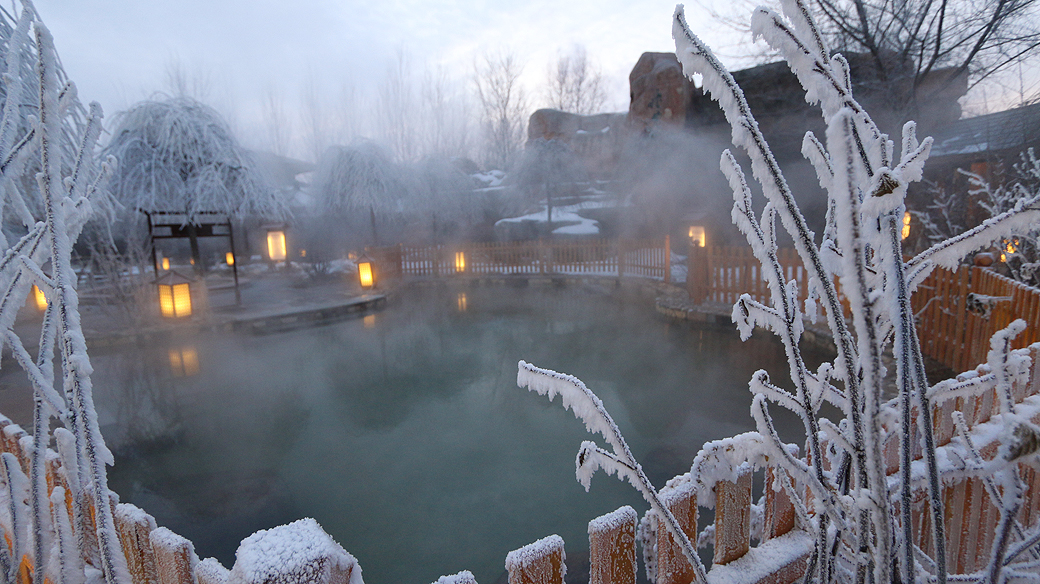 3. The Rimes, Wusong Island
One of the top four miracles of China in the natural wonders category are The Rimes.  From Dec- February, Wusong Island (a 6km island) holds a "miracle" called The Rimes. It's when the temperature drops to below zero degrees and the fog from the surrounding Songhua River forms and freezes onto the branches of the bare trees creating frost flowers. It creates gloriously fragile and crystalline formations on the trees, like a white mascara brush.  It is a phenomenon (more here). The 6 km island attracts a lot of tourists and photographers during this time.
There are three different viewing states for the Rimes– evening around 10pm (there's a foggy cast over the River, which is said to be spell binding), early morning and before noon. We got there early morning (our bus drove fast to make the viewing time).
Tip: It is very cold (obviously, it's at freezing level). Make sure your socks are thick and you have insulated gloves (or heat warming heat packets) if you are doing photography. Even my knit fingerless gloves did not feel like enough and I continually had to stick my hands in my jacket (even that wasn't enough) to warm up .
Located off Wulajie, a small Manchul town 40km northwest of Jilin City. Best places for nearby accommodations are: Zengtong Village and Hantun Village.  It costs RMB 100-150 per day, including two meals and you can experience heating brick bed, which is native to North China.  You can take  bus or taxi to Zentong Ferry to the island. More instructions here.
Note: According to other travelers, you should not go "if the temperature is not lower than -10 C because the steam from the river won't rise to the trees and became ice crystal on the branches. "  Thus, good timing is important, such that it's almost best to find a tour as they will monitor the timing.
Other rime viewing locations: Songjiang Road and Riverside Park (Jilin City), BeiDahu Forest (the ski resort here held the 6th Asian Winter Games in 2007 . You can take a mini bus from Jilin City to Bei Dahu ski resort station. It's about 56 km away), Ash Hada Country (bus 33 from Hada home furnishing in Jilin city to Ash)
4. Laolike Lake, Heliongjiang
Laolike Lake in Heliongjang is the ideal winter wonderland and winter festival ground of soft, powdery snow settled on tree branches. Some of the snow banks are deep but non threatening. It's easy for tourists to feel inebriated with the winter fun and mischief of snow fights. The walk to Laolike Lake can take a while, but a path is carved out. The lake is frozen over and stands several feet high in powder snow. You're free to wade through the powder to cross the lake.  Check out some of Instagrammer Niki Cysani's Jilin photos who made it to the lake, while I got stuck in the awe of snow selfies (her photos are absolutely stunning!)
Laolike Lake grounds were pretty crowded with Chinese and other Asian cultures. The beauty was magical. There is a lodge at the entrance of the grounds, where you can buy food, souvenirs, use the toilet and basically keep warm.  Once you're on the path to the lake- you won't find a toilet in sight.
5. Changbhai Mountain
Changbhai Mountain is actually a volcano, but it boasts a mountain range that borders North Korea and China. It has many wonderful waterfalls, hot springs and houses Lake Tianchi (aka Heavenly Lake),  a 2 million year old lake, which formed in the crater of the mountain.  It's said to be beautiful during all four seasons but especially in winter. We went to see the Changbhai Waterfall which is said to be the highest volcanic waterfall in the world. Unfortunately, that day there was a snowstorm which prevented our reaching the falls.  I mean it was a snow storm… a blizzard! In the United States, school would be cancelled and parks would be closed for things like this. Not in China.
Apparently, the Chinese are hardcore and used to this type of weather. Many were out, bundled up from head to toe like fresh rolls of toilet paper,  happily clicking selfies while the blizzard whipped through. I was super pissy pissed pissy – it's a blizzard… I guess I was feeling delicate, human and cold.  (Watch my video above and tell me what you think!)
Changbhai Mountain Admission: 125 RMB for the entrance fee (located at the base of the mountain). You'll need to take a bus to the mountain (around 20 minutes).  Sightseeing bus is 85 RMB;  Bus to the main mountain peak is 80RMB
6. Dunhua City (or Dunhwa)
Just north of the border with North Korea sits Dunhua City. Resting against Changbhai Mountain, it is a Yanbian Korean Autonomous Prefecture, where you'll find Chinese Han and Korean ethnic influence in the food and land. If you like Korean food, you'll find restaurants with a Chinese -Korea fusion. Yes, I went that far to eat kimchee!  The city isn't know for having a large nightlife like Yanji but it has a large Buddhist culture.
The Enlightenment Buddha sits 48 meters high, with its base another 48 meters and is said to be the highest Buddha in Asia. I'm not sure about that however as I've certainly seen taller Buddha statues.  It sits upon  Liu Ding Shan (六顶山) (Six Mountain Peaks) and you can take a bus or taxi to get there)
Walking to the Buddha takes around 30 minutes but at the peak, you'll get a epic view overlooking Dunhua city.  Step inside the base to visit the temple.  Temple Entry fee:  80 RMB per person
Getting there: You can take a bullet train (around 45 min) or bus from Yanji to Dunhua. To get to Liu Ding Shan, you can take a bus (2 RMB) or taxi (6 RMB) from the city center.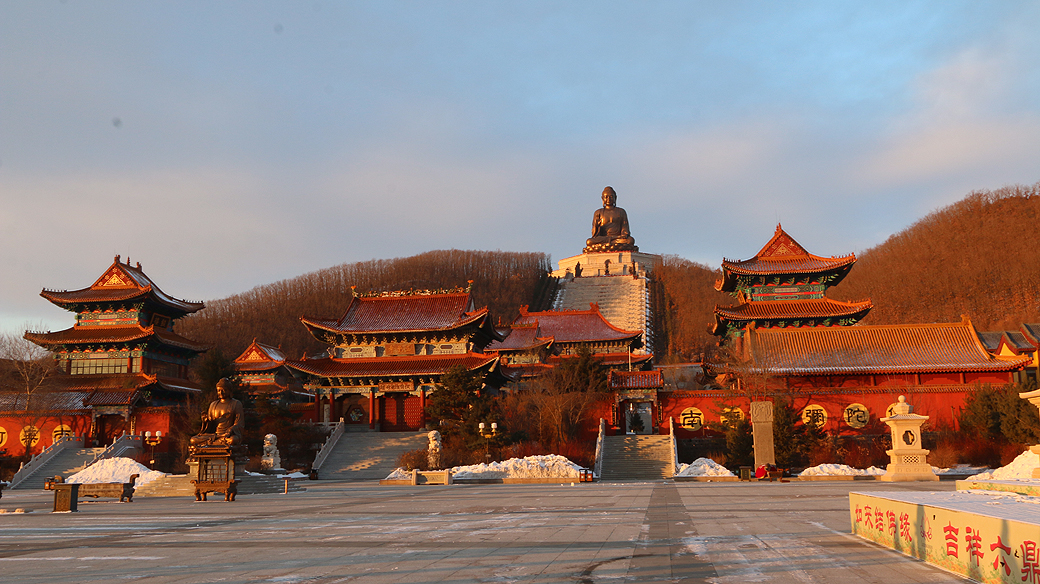 7. Winter Drifting in Fusong County
We made a brief stop at Fusong National Park to experience winter drifting.  Winter drifting is a type of winter white water rafting, where you dress in a rubber suit and then jump into a raft and paddle your way down a fast running stream. The rubber suit is necessary for protection in the case you fall into the water; it also helps insulate you from the cold.  But the ride is roughly 45 minutes and you eventually get cold and want to get off. Watch my video to see exactly what it looks like- it's insanely cool and cold.
I'd only recommend the winter drifting experience. The lodge grounds we were on was gorgeous in white, great for photoshoots and the winter drifting experience, but it was a hunting grounds. Occasional gun shots made me feel vehement towards the hunters there. "I hope you miss", is what I mumbled each time I heard a shot go off.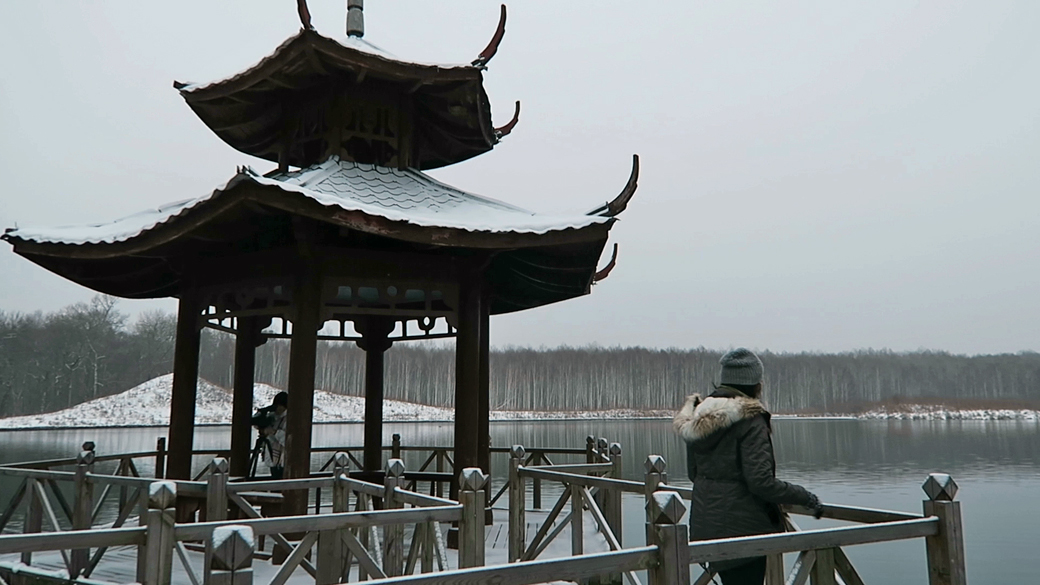 What to Eat in Jilin
Hotpot
A hotpot is a style of eating, where restaurants have a cooker in the tables with boiling pots and you cook your food in the boiling water. You can choose from several items: meat, vegetables, mushrooms, tofu, and seafood.  There's generally different dipping sauces you can use for added flavor. The cooked food is usually eaten with a dipping sauce, where you order plates of ingredients.
Things to Know Before Traveling to Jilin in Winter
Dress warm. No really~ I'm talking layers and good winter boots (Read Packing Essentials: Dressing for Winter Travel)
Bring extra batteries and they deplete their charge faster in the cold.
Weather can get below freezing level -70 °F (-21 °C).
Keep your camera warm and in a ziplock bag so that your camera lens won't fog or get precipitation in it.
Getting around Jilin
Jilin is a large province in China. What is shown here is a media trip, which took a course of seven days to travel and it was streamlined to undertake by bus. Unless you're renting a car or hiring a car/driver (which Chinese travelers and expats suggest–Read  China Travel Essentials), a trip like this, would take more days. You can take the train or bus to different cities listed here such as Heliongjiang, Dunhua, Yanji, Changyi .