.
It was coming up on my second day traveling Kyoto and I was in a quandry. What would I do?
I wanted the  most affordable sightseeing itinerary and most efficient use of my day, as I'd have to return to Kyoto in time to catch the night bus to leave.
The young and handsome Japanese front desk attendant, working at my Gion hostel jumped on the internet to research the best (aka cheapest) route for me . His search returned an unbelievable tourist budget day pass to Osaka.  "This is a very, very good deal! " he said excitedly as he printed it out. "These not normal prices. This is much better than student rates!"
This is why I don't mind giving up a bit of freedom for a hostel. Not only are the people helping you, young and cute (vs. old and farty) but they're professionals when it comes to scouring student rates and they know a good deal when they see it!
A one day tourist budget day pass to Osaka?
A round trip ticket to Osaka from Kyoto
Admission to the Osaka Aquarium
An all-day metro pass in Osaka (this includes JR lines).
Tourist budget day pass cost: 2,700 yen (aka $27.00 USD).
The deal was unbeatable. A dream. The reality of that same day excursion would've normally looked like this…
A round trip ticket to Osaka from Kyoto :  1,100 yen (approx $11 USD and taking the cheapest local express train)
General admission to Osaka Aquarium :   2,300 yen (approx $23 USD).
A basic one day unlimited pass in Tokyo and Fukuoka ranged 600-800 yen (approx $7 USD)… And Note:  JR lines are generally excluded from this value.
The Grant Total? Roughly $41 USD.
ATMs in Japan… don't like foreigners
With my newly-printed itinerary in hand, I was off  to Osaka! Distracted by a TV filming in my neighborhood, I was getting a late start. I got even later, when I found I was fresh out of money and this prompted the discover one of Japan's biggest pet peeves for travelers… a lack of ATMs which take international bank cards!  … Really Japan?
After running around through department stores searching for that one ATM which took foreign bank cards, I finally got my money, bought my Osaka day pass from the Kawanamachi ticket booth and then my wheels rolled.
Getting from Kyoto to Osaka
I had to leave specifically from Kawanamachi station in the geisha district of Gion.  This was because the pass could only be bought at that station. This didn't matter to me. My hostel was in Gion and not more than 10 minutes from Kawanamachi.
The train ride from Kyoto to Osaka was only 30 minutes.  Most of Japan is developed. If you ever get to see Japan from a plane, it'll appear that the only thing they don't build upon are mountains and occasionally, parks. Seeing the Japan landscape wasn't as entertaining as I imagined it would be.
Being raised American and part Japanese, I can't help but compare it to a fantasy of an old Japan and a period in time when my ancestors lived steeped in tradition. Unfortunately, these days, much of old Japan is replaced by a regulated, modern and industrialized Japan. Still, if you strain, you may see some remnants of its past, before industrialization covers it up.
Arriving at Osaka Station
While Osaka feels more laid back than Kyoto, Osaka JR Station can overwhelm you.  Hub stations in the big cities can be like a large labyrinth, carrying a maze of metro lines, JR lines and bus docks. Osaka is no exception.  It's easy to get lost if you're not focused on finding your way. It was a little stressful.
Nonetheless, once you exit the stations, you feel more at ease.
Osaka lifestyle feels more casual, calm, but still dynamic and interesting. The grocery store prices are much cheaper than Tokyo or Kyoto.
When I finally reached the station for Osaka Aquarium, I had a chance to wander around the neighborhood.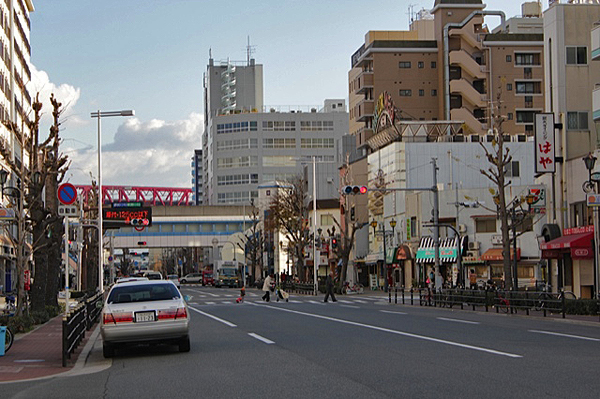 I wish I could've seen more of Osaka but ultimately, all I had time left for was the aquarium !  But maybe there will be a "next time". Hopefully, if there is one, I'll get the same deal!
Where to Stay in Osaka?
Hen na Hotel NishiShinsaibashi
Want to visit the first robot-operated hotel in Japan? I thought this hotel was only in Tokyo and only discovered the Osaka location on my last day. With a robotic Tyrannasaurus Rex checking you in and a robot bellboy showing you your room, this is a cool concept hotel Id love to go back and experience! Check out their photos!
I stayed at Capsule Astii Dotonbori Osaka in the heart of Dotonbori . Located across the main Dotonbori food street, this capsule hotel was my favorite of Osaka.  It was a wonderful stay with full amenities, a free gift bag per day. Each capsule gets a concierge mobile device for calls and trip research.  Book Capsule Astii Dotonbori Osaka here. Check out my video in the playlist below or click here.
Hotel A-style  is an all female capsule hotel perched above a 7 Eleven, it is 3 minutes from the subway. Capsule rooms are standard size to many capsule hotels with exception, locker and luggage can feel cramped. It gets quite busy and a little unkept with not much room to put your personals. After my perfect female capsule hotel experience in Akhihabara, this hotel came into 3rd or 4th place as a capsule hotel.
Getting Around in Osaka
Metro & Bus
For Osaka, I got an ICOCA card and used it for Nara and Kyoto also. You can use it in the Kansai region. The  PASMO and SUICA card (good for all trains and buses) work also. I also combined my ICOCA card with a 2 day Osaka Amazing pass card. This covers 30+ attractions (either it's free or discounted) and an unlimited use of metros, tramways and buses.
Recommended:
Download either
Navitime Japan
or 
Hyperdia
mobile apps to find your metro and JR routes with ease. Apps come with route options, estimated time and costs per trip. They are helpful with Japan's busy and sometimes, overwhelming metro systems.
Getting a Japan Rail Pass (JR Pass)
The Japan Rail Pass is the perfect option if your itinerary is crunched with cities and very little time. JR Pass Options are sold in 7 day, 14 day and 21 day categories, and it includes all JR trains the monorail to/from Haneda airport,  highway buses and more!   Rates start at 28,000 yen and you must pre-purchase your passes in advance.
Note: you can only buy these passes outside of Japan. Plan ahead.
Best Travel Insurance for Japan
American travelers often pay a premium on travel insurance.  World Nomads offers economic solutions for travelers who seek security and peace of mind.  It covers 150 countries.
Osaka Travel Tips & Kansai Travel  (video playlist)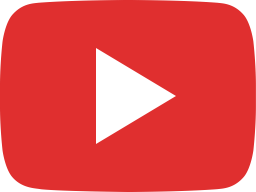 GEISHAS & GION: 15 Things you MUST KNOW | KYOTO Travel Guide | WATCH BEFORE YOU GO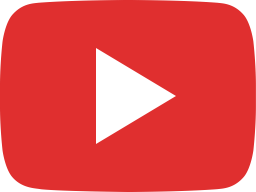 KYOTO NISHIKI MARKET FOOD TOUR | 11 BEST FOODS of KYOTO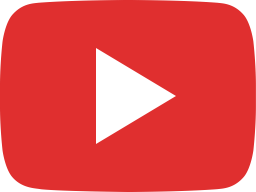 ULTIMATE DOTONBORI FOOD TOUR | LARGEST JAPANESE FOOD STREET IN OSAKA