Last Updated on June 7, 2022 by Christine Kaaloa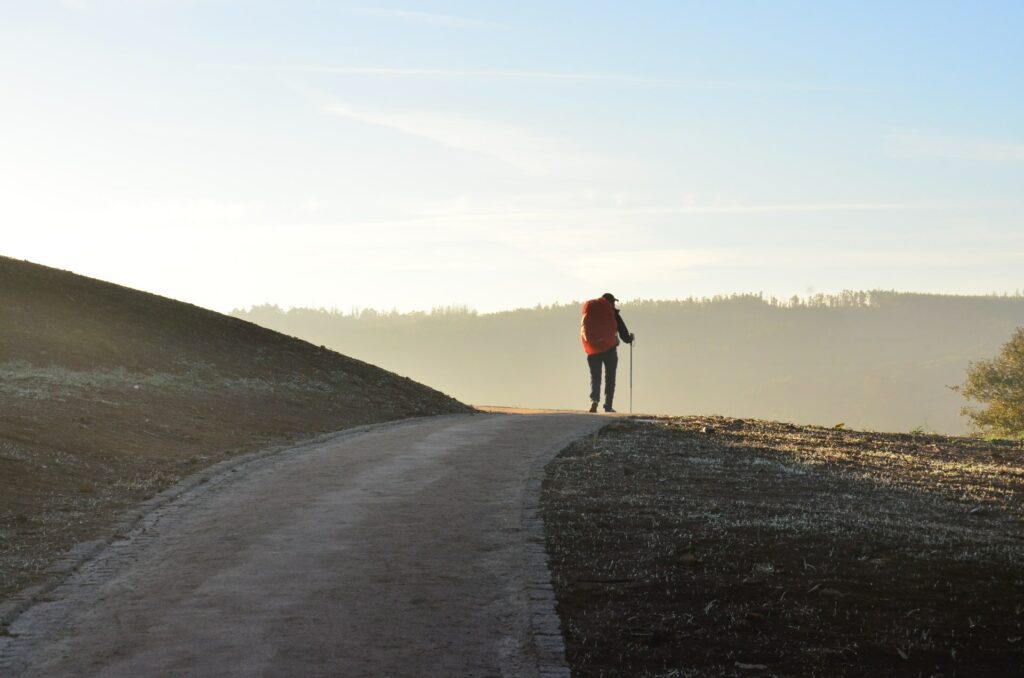 Many years ago, Anna went on a life-changing journey hiking the Camino de Santiago, where she also met her life partner Leslie, with whom she now runs a blog, Camino Adventures dedicated to the famous route. She'll share her tips for walking the Camino alone.
This post may contain affiliate links. Never leave home without travel insurance. Click for the best adventure travel insurance and inexpensive insurance for COVID & quarantine protection.
For many, walking the Camino de Santiago was a humbling and life-altering experience. The route can have a profound impact on you, no matter if you're religious or not. Like many other pilgrims, I was at a crossroads in life when I decided to take the Camino Frances. I hoped it would help me get out of an unhappy place, but I never expected just how deeply it would affect the course of my life.
12 Tips for Walking the Camino de Santiago Alone
If you're considering walking the Camino alone but are afraid, I hear you. Undertaking a challenge of such proportions by yourself can be daunting. But believe me — it will be so worth it! I'll share some tips for all women (and men, why not) out there who are gathering the courage to embark on the journey of their lifetime.
About the Camino de Santiago
The Camino de Santiago translates as "The Way of St. James," and it's a network of routes across Europe, all of which converge at the Cathedral of Santiago de Compostela in Galicia, North-West Spain. The Cathedral is believed to be the resting place of the apostle St. James, which is what started the pilgrimage tradition in the Middle Ages.
While the Camino started as a network of routes for religious pilgrimages, today, hundreds of thousands of people of all backgrounds walk it for various reasons. In fact, Camino is listed as a UNESCO World Heritage because of its cultural significance of uniting people from all over the world.
The Camino network includes thousands of kilometers of routes that run mostly through Spain, France, and Portugal but reach as far as Norway. Here are some other popular routes: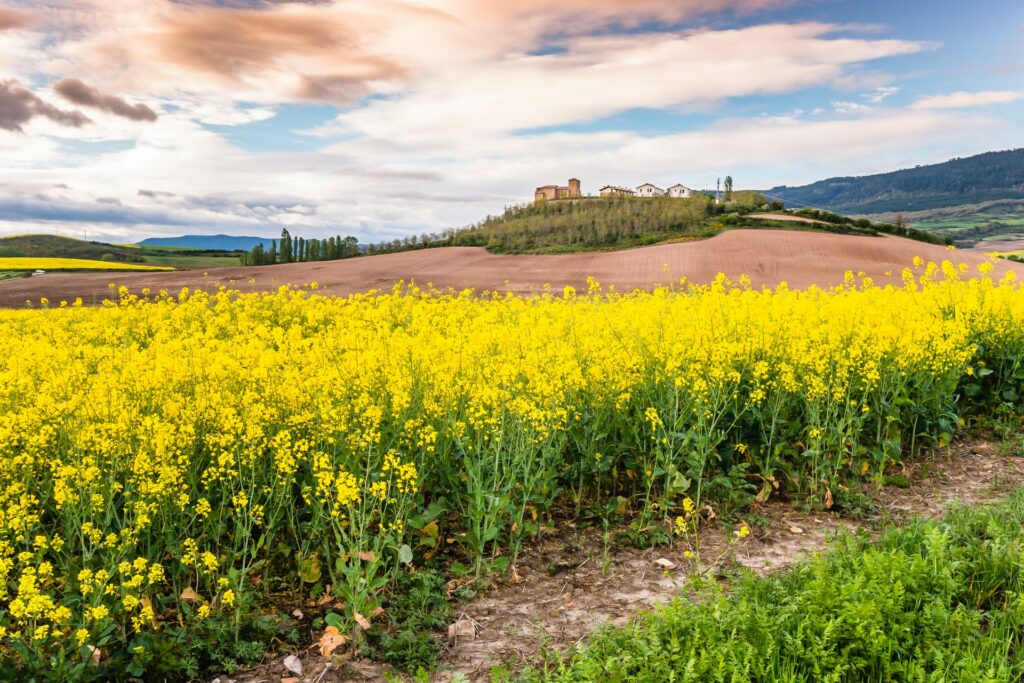 1. Stick to the Most Popular Routes
As women traveling alone, safety is always our first concern. However, let me assure you — I've never felt safer on a solo trip than on this pilgrimage. There are generally few incidents on the entire network of routes leading to Santiago de Compostela, and the walk is not as lonely as you may imagine it. You can always be surrounded by or in the vicinity of groups of other friendly pilgrims.
If you want to feel extra safe, then simply choose one of the most popular routes. My personal favorite is coincidentally also the most popular one — the Camino Frances. Not only is it always lined with pilgrims so you'll feel super safe, but it also has the best infrastructure of all the routes.
The starting point for the French Way is a gorgeous little town in France called St Jean Pied de Port. This is also the point where many other routes converge.
Camino Portugues (The Portuguese Way) — The second most popular route. It starts in the Portugal capital Lisbon. It's a fairly easy walk, and it doesn't pass through any uninhabited areas, which makes it perfect for those concerned with safety.
Camino del Norte (The North Way) — This route runs along Spain's Northern Coast, and it's the beautiful cliffs and beaches that attract pilgrims. It's also the quietest way.
Camino Primitivo (The Primitive Way) — Primitivo is believed to be the original Camino, and it starts in Oviedo, the capital of Asturias. As the name suggests, it mostly avoids traffic and modern infrastructure, so it makes for a splendid walk in nature. This route has some difficult stages, so be prepared.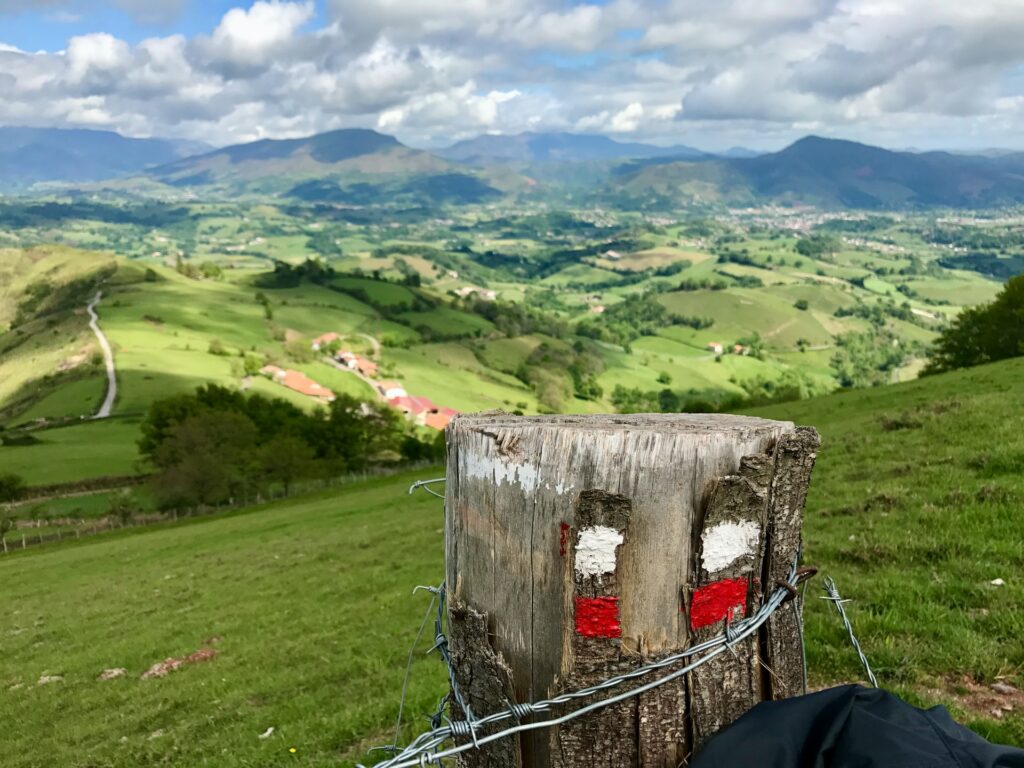 2. What is the Best Time to Walk Camino de Santiago?
The best time to walk the Camino de Santiago, depends on your preference. If you want to be surrounded by people at all times during your walk, you should hike the Camino de Santiago in the spring or summer months. I'd recommend spring because summer temperatures can be harsh at some parts of the trip (although refreshingly mild in the mountains).
The Camino is most deserted during the winter months, and it can also be dangerous or even impossible to walk through the mountains at times. You'll have to agree these are not the best conditions for walking the route alone.
All in all, the peak Camino season is May through September, so think about your schedule and, if you can, embark on your pilgrimage during this time.
3. How to prepare for the Camino de Santiago?
When you're traveling with friends, there's that peace of mind that comes with knowing that if you've forgotten something essential, someone else will probably have your back. However, when you're embarking on a long hike like this alone, you need to prepare well in advance.
For starters, get a Camino guidebook because it will have all the necessary information to help you plan your route, look for places to sleep, eat, and rest, find info centers, etc.
Starting your walk well-prepared will help you relax and not worry about anything you can avoid worrying about. Even if you want to unplug during the walk, you still need to have a charged phone on you at all times, just in case.
Prepare as best as you can, but don't worry too much — you'll always find friendly pilgrims or locals along the route to help you with anything.
4. Plan Your Pace
You may not have thought of planning your pace — you'll just walk and see how many kilometers you pass that day. However, it's important to plan the distance you'll cross each day because this will help you get more organized.
If you know how much you'll walk each day, you can think about your overnight stays in advance and plan for sightseeing and other stops. The average walking distance people cross on a daily basis is 20 km. Sometimes, you'll have no choice because the accommodation options are spread thin. You don't want to be stuck on a poorly lit part of the route at night because you started late that day and didn't think about your itinerary.
It's a good idea to figure out your natural pace before the hike so that you can plan accordingly. Maybe you'll feel more comfortable crossing longer distances, for example.
5. The Joy of Walking Alone Is Meeting New People
This one is important because many people start the hike thinking they'll be alone the entire time, which is, thankfully, far from the truth. Even if you think you'll love being all alone with your thoughts the entire time, chances are you won't. Walking the Camino can take weeks, and no matter how much you like spending time on your own, you'll want some company eventually.
Walking the route alone, I have discovered that meeting other pilgrims is my favorite part of the experience. After all, I did meet Leslie this way (my partner). When you're with a group of friends, you tend to stay focused on each other, but being alone helps you stay open for chatting with various people along the route.
You can meet wonderful people from all over the world and even make lifelong connections (like I did).
6. Plan Your Overnight Stops
You'll likely walk six to eight hours a day, and you'll need a good rest every night to get ready for another day of walking. The Camino is amazing in this respect because it has hundreds of albergues along all the routes for tired pilgrims.
Albergues are a kind of pilgrim hostel, which usually sit right along the route, so you won't have trouble finding them. They're quite cheap or even free to stay at, but they can get super crowded in the summer months. If you're hiking during peak season, plan to get to your albergue of choice early.
Albergues are the most affordable option, but there are various other kinds of lodgings along the route.
7. Pack Light
One of the biggest newbie mistakes is overpacking. Trust me — you don't want to carry more than one-tenth of your weight as you'll have to think of your backpack as another body part on your walk.
So make a list of essentials… and then edit it to only include the actual essentials. Here are my recommendations:
Apart from the clothes that are on you, bring one or two replacement items — socks, shirts, undies, etc.
I can't stress enough the importance of sturdy hiking boots!
First-aid kit
Basic toiletries
Sun protection (eco-friendly sunscreen, hat, sunglasses)
Sleeping bag
8. Get In Shape for the Hike
While you can choose an easier route without many climbs and rugged terrain, you'll still have to walk for hours every day carrying your backpack. That's why it's wise to dedicate some time to getting fitter for the trip, especially if you're not normally an active person.
You can start your walking training at home and even do some shorter hikes with the equipment you'll have on you during your Camino walk. You may include hill climbs in your training so that you have an easier time in the more difficult terrain.
The fitter you are, the more you'll enjoy the walk, but don't worry — you'll get into a better shape on your hike, and if it's challenging, just remember why you're there.
9. Don't Walk at Night
As I've said, hiking the Camino de Santiago alone is pretty safe, but you don't have to walk at night. Chances are there will be stretches of the walk you'll take completely alone, and if you need some help or assistance, you'll have no one to turn to.
What's more, even though the route is well marked, the signs may not be visible at night, which might lead to your getting lost.
Most pilgrims have fairly similar schedules, starting out in the morning, and it's best to stick to it if this is your first time on the Camino alone.
10. Don't Be Afraid to Reach Out to Locals
For me, one of the greatest impressions from my first walk was the genuine kindness of locals. You're doing a solo walk, probably far away from home, and you might be going through a strange chapter in your life (like many pilgrims), and there might be times when you feel lost and alone.
At such times, the kindness of strangers is everything. Along the Camino, locals will prove to you over and over again that this is true. They are notoriously helpful to pilgrims, so don't be afraid to reach out to them if you need any help, directions, recommendations on what to see, etc.
What's more, if you're walking alone, they will usually try their best to make you feel safe and cared for.
11. Embrace the Emotions that Surface
Walking hours on end every day for weeks can and will be an intense experience, and I'm not only talking about your body. Chances are you've started this journey to take a break from your everyday problems, figure out what you want from life, and even escape from negative feelings.
Well, guess what — you can't escape from yourself no matter how many miles a day you walk. In fact, you'll get a chance like never before to spend hours every day just walking and thinking and feeling things.
I advise you to embrace this state. It might be unpleasant at first, but ultimately, it could help you sort your emotions out, truly listen to your needs, and get a fresh start in life. For me, this was the best thing I got from the walk, and I understand why pilgrims have trodden this path for over a thousand years.
12. Acknowledge Your Fears and Walk Them Away
If you've never done anything like this before, you're probably scared and anxious, and you might be questioning your desire to try it every day, but here's a friendly reminder — experiencing fear before trying something new and adventurous is normal. Acknowledge your fear and remember that it's okay.
The fear will be most intense at the start, and you'll be surprised to see how fast it will melt away as you get preoccupied with being present in the moment.
Conclusion
All in all, don't hesitate to hike the Camino de Santiago in Spain on your own — I promise you'll get so much out of it.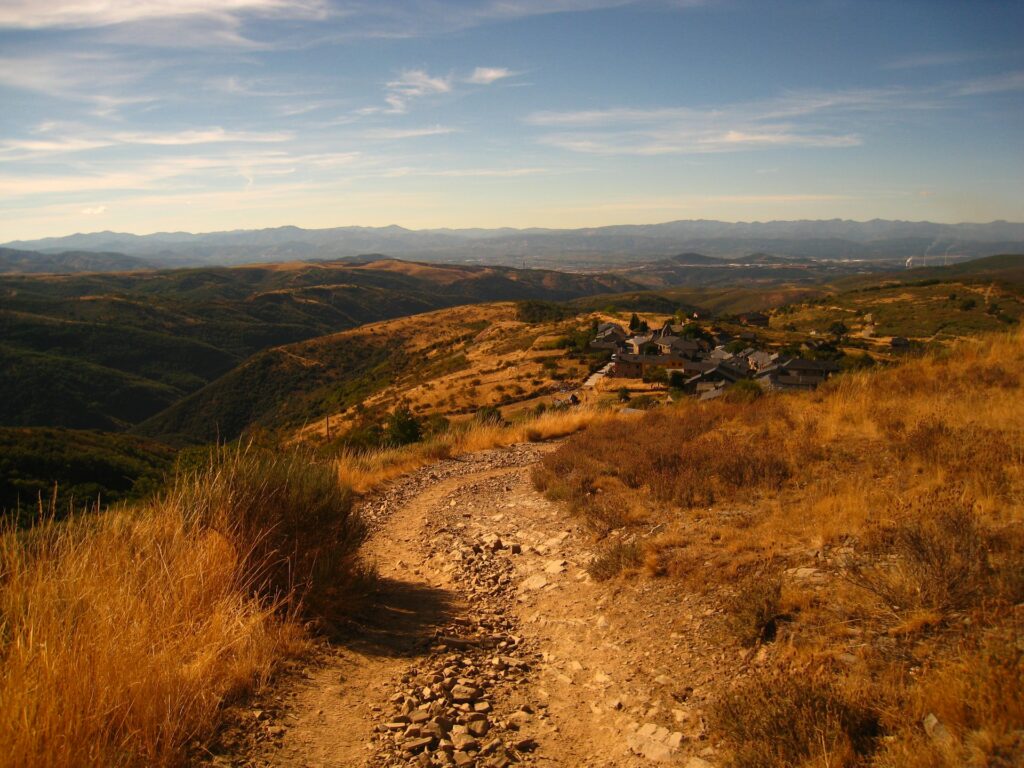 What are your tips for Walking the Camino de Santiago Alone ?